POPSUGAR
/ paid content for /
Schick Hydro Silk
How to Prep Skin For a Tattoo
Ready For a Tattoo? Here's How to Prep Your Skin For the Needle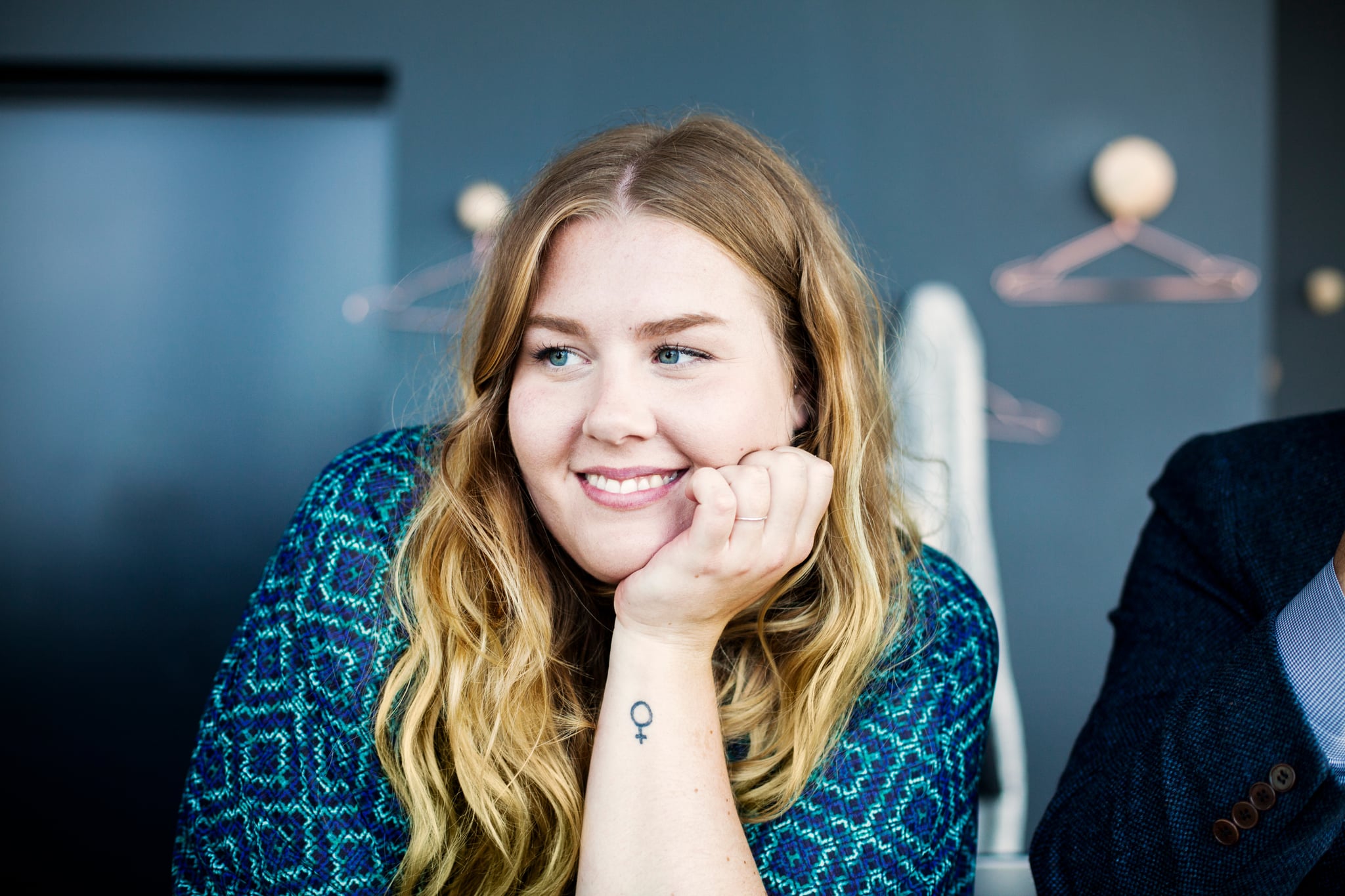 Just like you need to take care of your skin after a tattoo, it's also important to prep your skin beforehand.
Before a tattoo, make sure your skin is thoroughly moisturized.
Avoid blood thinners like alcohol and aspirin at least 24 hours before your appointment.
We've all seen those movie scenes: during drunken debauchery, the quirky character wanders into a tattoo parlor to get inked and may or may not remember the ordeal by morning. Clearly, little consideration goes into those impromptu (yet permanent) moves on the big screen. But in real life, getting a tattoo, or at least getting your best tattoo, does require some prep work beyond picking the artist, design, and perfect spot on your body.
We talked to pro tattoo artist Asami to break down what you need to do to prep your skin for a tattoo.
Make Sure Your Skin Is Moisturized
Moisturizing your skin is always important, but it's especially essential to get it supple and soft leading up to your tattoo appointment. "Dry, flaky skin can present considerable issues for a tattoo artist and negatively impact the final outcome," says Asami, who honed her craft in Kyoto, Japan, and New York City. "Dehydrated skin accepts the dye unevenly, which can impact the look of the tattoo." She recommends making it your mission to keep your skin super hydrated in the days and even weeks prior to your tattoo. Drink lots of water, and moisturize your skin with an emollient cream like the CeraVe Moisturizing Cream ($17) day and night. Stay away from any harsh, drying exfoliants or scrubs at least a week before your appointment.
Avoid Alcohol and Blood Thinners
At least 24 hours before your appointment, try not to drink any alcohol or take any blood-thinning medications like aspirin. "Alcohol thins the blood, which can impact the tattoo process, healing, and final look of the artwork," Asami says. When blood is thin, that could mean excess bleeding, which creates complications for the artist. After the tattoo, you may want to hold off on celebratory cocktails to allow it to heal under optimal conditions.
Shave the Area
Shaving with a new, sharp razor is an essential step in tattoo prep. "Starting with a clear skin surface helps the lines of the tattoo look crisp and ensures the design will last," Asami explains. It's important to remove all traces of hair, so a fresh razor or tool like the Schick Hydro Silk Dermaplaning Wand ($20) will help get rid those fine, hard-to-see hairs. If you are unsure about the exact placement of your tattoo and want to wait until you get to your appointment, your artist will shave the area for you.
Eat Before Your Appointment
Asami recommends eating something 30 minutes before your appointment and also bringing something with you to munch on, plus water. "First timers can get a bit lightheaded and even feel faint," she says. "Having a healthy meal before your appointment and snacks on hand can be a big help."
Wear Your Comfy Clothes
Depending on the size of your tattoo, you could be on the table for a while, so you may as well be comfortable, Asami says. Pick something loose, avoid light colors that stain easily, and consider layers that you can effortlessly take off. Also, pick your clothing based on where you're getting tattooed. For example, if it's your lower back, opt for a top that can be pulled up, or if it's your shoulders, something strapless or with easy-to-pull-down straps works well.