Huda Kattan on Her Ipsy Glam Bag x Huda Collaboration
Huda Kattan Hopes to Inspire "Everyone to Express Their Unique Beauty" With Her New Ipsy Glam Bag
It seems like every time we check in with her, Huda Kattan is expanding her empire. Between her three brands, Huda Beauty, Wishful, and Kayali, there's always something new going on, but the latest announcement isn't about a product, but rather an exciting partnership. Kattan is teaming up with Ipsy, the monthly beauty subscription service, to create a limited-edition glam bag that she curated herself.
This Glam Bag x Huda partnership is the fourth edition of Ipsy's ongoing collaboration with some of the biggest names in beauty. Past "Glam X" partners have been Patrick Ta, Khloé Kardashian, and Halsey. The special glam bag features eight full-size products that are worth up to $550 in retail value for just $55. Not all of the products are from Kattan's companies — the bags include a selection of her favorite beauty products from other brands, too.
"I've worked with Ipsy for years, and their mission of inspiring everyone to express their unique beauty has always rung true to me," Kattan told POPSUGAR. "I love the idea of being able to share my favorite picks with our community."
The Huda Beauty, Wishful, and Kayali products included are a mix of the brands' bestsellers, as well as newer launches. "I'm especially excited for everyone to try out our game-changing Huda Beauty Legit Lashes Mascara."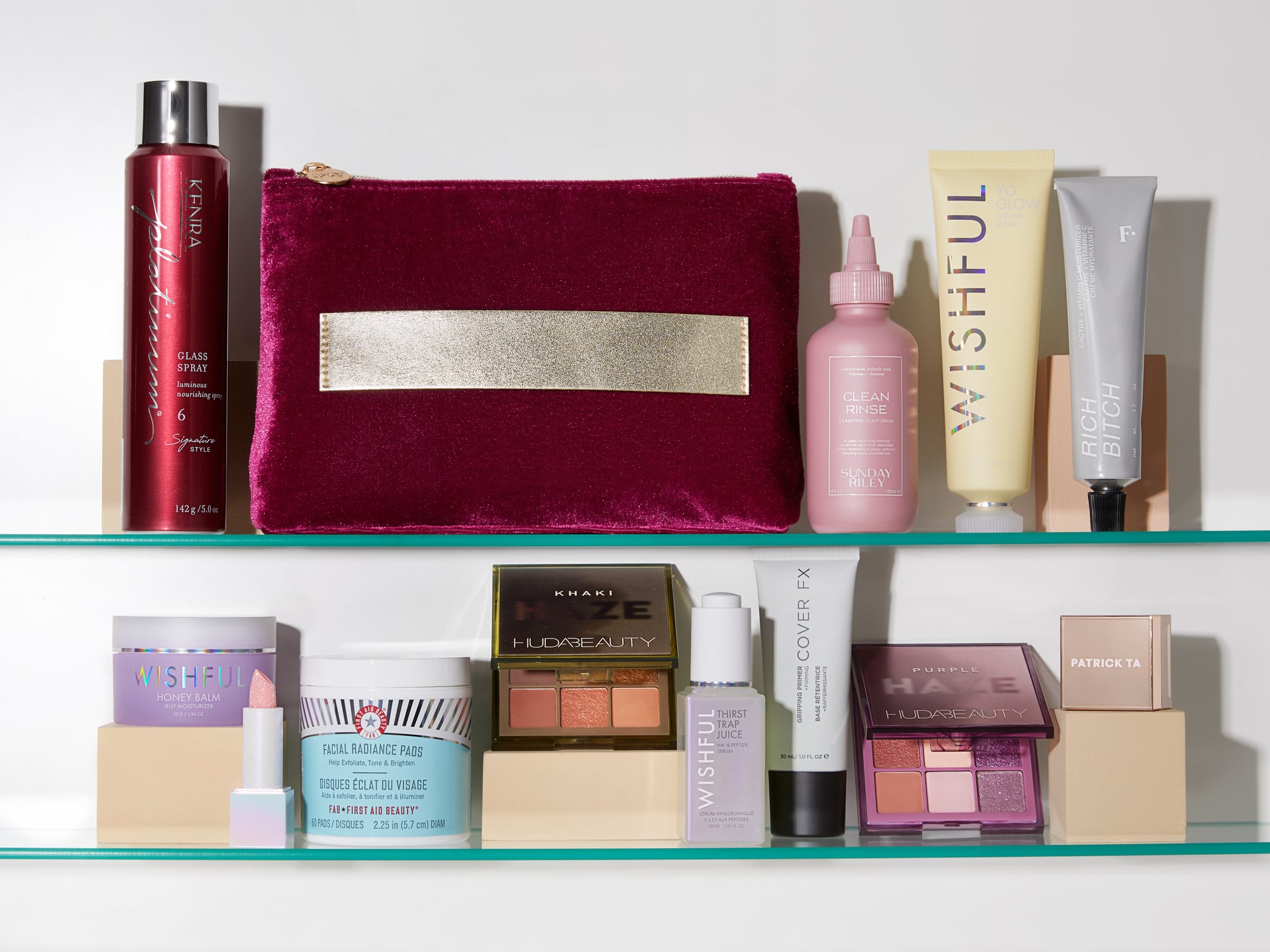 Ipsy is known for encouraging play and experimentation with beauty through its monthly sample program, and it's a mission that Kattan holds close to her heart. "Makeup has always been an escape for me," she said. "When I apply my makeup, it's a chance to have some me time, and I really enjoy just losing myself in the process. When I was younger, I would use makeup as a means to change the things that I didn't feel confident about. Now, I use makeup to complement how I'm feeling and as a creative outlet. So often the makeup that I wear will mirror how I'm feeling or how I want to feel on that day."
With 49.3 million followers on Instagram, it's hard to imagine Kattan as a beauty blogger just starting out years ago, but she still remembers what that feels like. Her biggest piece of advice to anyone looking to getting into makeup: have fun with it. "There are so many rules and techniques out there about how to apply makeup and what it should look like, but I feel like makeup is so personal. So try different things, don't be afraid to experiment, and find what works for you."
The Glam Bag X Huda collection officially drops in November, but you can sign up for the limited-edition bag now at ipsy.com. The ongoing collaborations are available as quarterly upgrades for current Glam Bag and Glam Bag Plus members and ship every three months.
Image Source: Courtesy of Ipsy