Skinfluencer Hyram Yarbro Is Officially Launching a Skin-Care Line: Selfless by Hyram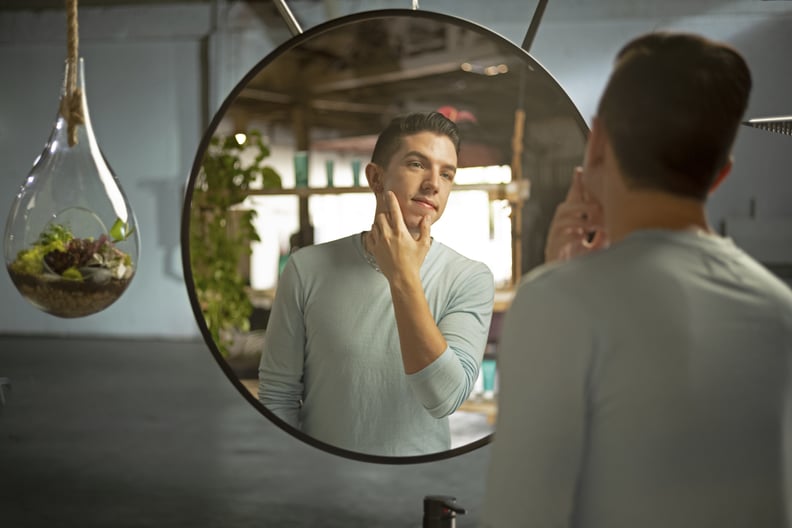 Selfless by Hyram
Selfless by Hyram
Skinfluencers are some of the most popular content creators on TikTok, with a whopping 43 billion views on the "skincare" hashtag alone. One of the leading skin-care enthusiasts who put "skinfluencing" on the social media map is Hyram Yarbro, a science-based skin-care expert who shares in-depth ingredient deep dives, product recommendations, and fun, educational skin-care advice to his 6.8 million followers on the app. He's collaborated with countless major beauty brands, and on June 1, is launching his very own beauty brand called Selfless by Hyram.
"Through Selfless by Hyram I want to connect the beauty industry with social change."
In partnership with The Inkey List, Selfless by Hyram is heavily focused on positively impacting challenges currently being faced by people and the planet through a collection of effective and gentle products that "spark social change one product at a time."
"Through Selfless by Hyram I want to connect the beauty industry with social change. My goal is to help people by not only creating high quality skin care with incredible formulations, but to also give people an opportunity to empower others around the world who are impacted by some of the biggest global issues known to our generation," Yarbro said. "I want to help people change the world just by doing their skin-care routine."
The topic around sustainability and skin care, including creating new products of his own and the impacts that come with that, are not lost on Yarbro. In a recent YouTube video titled "Is Your Skin Care Killing the Planet?", he spoke about the industry being polarized when it comes to the topic and that it requires a more in-depth conversation. "Oftentimes, the conversation is that you can't be sustainable unless you hate or ban certain ingredients," he said. "I want to hopefully shed more light on these [aspects] to add more nuance to the conversation." This is the basis of his brand: educational, transparent, and science-led, with a mission to change how beauty brands interact with the environment.
Social impact is at the center of the brand, which it will fulfill through committing to various pledges and missions. The brand calls it "The Selfless Standard," which it describes as "a continually evolving set of standards the brand will hold themselves to when it comes to sustainability practices." Selfless by Hyram will work to support organizations across four key areas: environment, health, education, and empowerment.
For the launch, the brand will focus on three key areas and later report and reevaluate the progress it's made every six months. Those areas are: transparent, sustainable sourcing to ensure no excess depletion of natural resources; climate consciousness via proactive action to reduce the carbon emissions of the brand and investing in programs that remove CO2 from the atmosphere; and carbon-neutral and fully recyclable packaging. "No packaging solution is perfect, but we aim to leave the least impact possible," the brand explained via press release.
"The creation of Selfless is the amalgamation of everything that we three as founders stand for. Reimagining how you can build a beauty brand to put social impact first in everything you do, was a challenge we just could not say no to," Yarbro said.
We'll be sharing more details as the products are released, so watch this space.