You Can Now Get Jennifer Lopez's Signature Glow With This New Treatment
Jennifer Lopez's name has become synonymous with the word "glow" for decades, so it only makes sense she's been expanding her empire within the skin-care world. First, with her own brand called JLo Beauty, and now with a recently announced partnership with Hydrafacial — which you can also get in on. On Oct. 5, the JLo Beauty Booster is officially available at Hydrafacial providers nationwide, meaning you can experience the star's special treatment for yourself.
For anyone unfamiliar, the Hydrafacial treatment uses a patented "magic wand" with vortex technology to gently suction and exfoliate away dead cells while simultaneously infusing hydrating, rejuvenating ingredients into the skin. Now, that final step can include a booster inspired by JLo Beauty's hero product, That JLo Glow Serum ($79). It features the brand's patented olive complex to plump and hydrate, tri-fermented essence to support collagen production, niacinamide to brighten and smooth, and antioxidants to protect to kick your Hydrafacial results up a notch.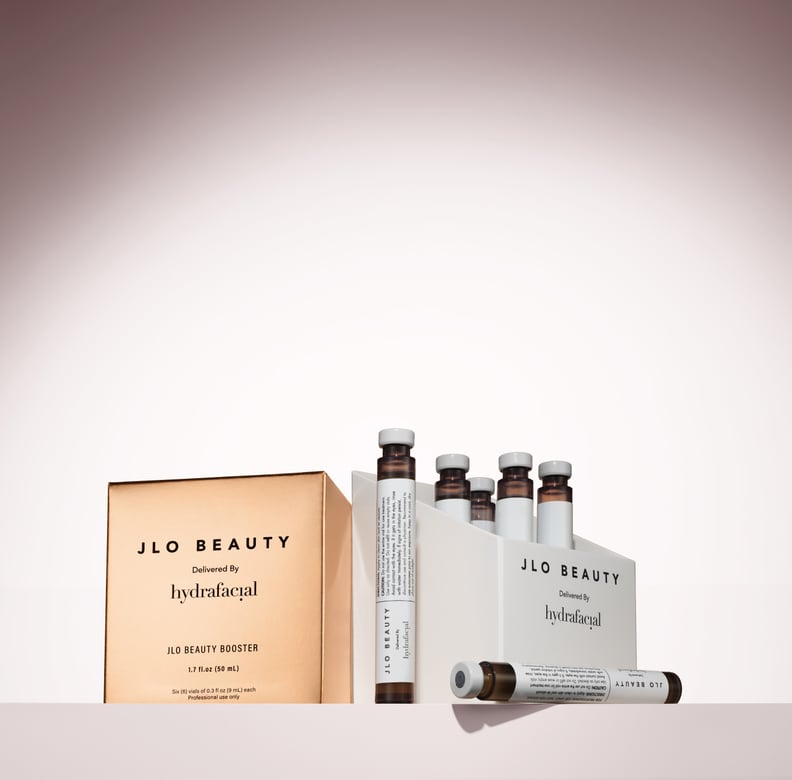 Of course, the facial already has the official J Lo seal of approval. "This treatment is perfect for pre-event or even as part of your regular monthly skin-care routine," Lopez tells POPSUGAR. "The result is plump, hydrated, glowing skin. I've always loved getting Hydrafacials, and adding my new JLo Beauty Booster to my Hydrafacial treatment is my new secret weapon to take my JLo Glow to the next level."
The price of a Hydrafacial ranges from $199 to $300 a treatment depending on your location. While it's undeniably a splurge, it's great for prepping your skin for a big event, like a wedding, or getting as a quarterly or annual boost. To find a Hydrafacial provider near you, head to the brand's website.