Jennifer Lopez's Skin-Care Secrets and Skin Routine
The 1 Skin-Care Secret Jennifer Lopez Is Glad She Learned Early On in Her Career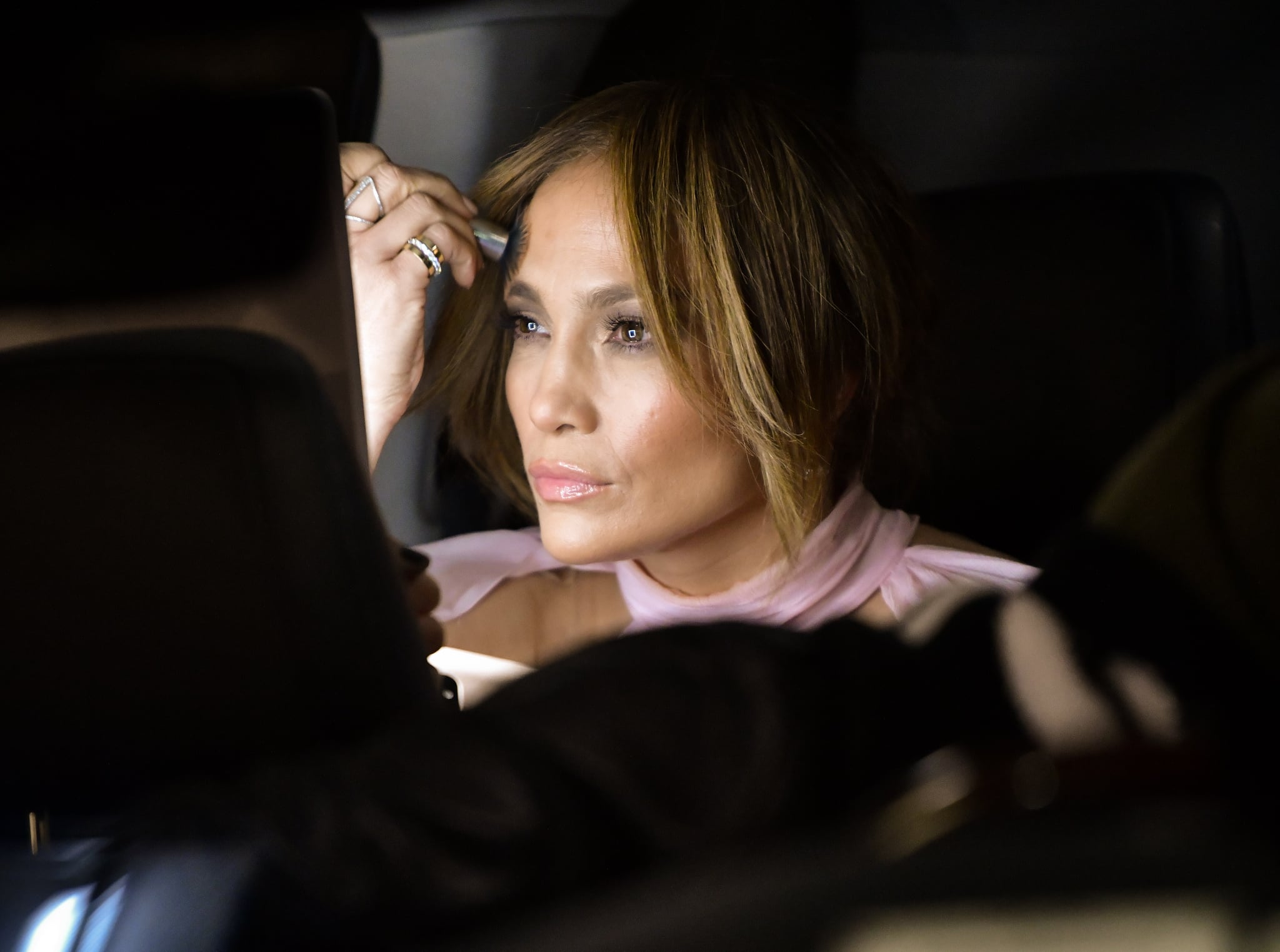 Image Source: Getty
There is Jennifer Lopez's emerald-cut diamond engagement ring, and then there is Jennifer Lopez's skin. Only one is so radiant, so otherworldly, that it's responsible for her titular nickname ("J Lo") becoming synonymous with its addendum ("Glow").
Still, like she so famously declared via the chart-topping bop circa 2002, she's still Jenny From the Block — and there weren't always high-end products or luxury facial treatments there to lend a hand. Now, ahead of the launch of her own eponymous skin-care brand, JLo Beauty, which drops on Jan. 1, 2021, Lopez is reflecting on her humble beginnings in all things skin care and the tweaks she's made to her routine along the way.
How J Lo's Skin-Care Routine Has Changed Over the Years
Let's get this out of the way: Lopez has always had pretty good skin (and part of that is thanks to genetics), but the key for her when she was younger, she told POPSUGAR during a press Zoom call, was keeping it moisturized.
"I grew up in the Bronx; it was very cold for most of the year," she said. "I'm going to Catholic school in my knee socks and a uniform. It would be freezing, so it was just about keeping my skin hydrated. My whole skin-care routine when I was growing up was Ivory Soap to wash your face, and then put on a little cream — I don't even remember which one we used, my mom had [one] from Avon or something."
These days, there's a little more intention and strategy behind the elixirs she uses. "Today, it's just about, how do I maintain the bouncy youthfulness that I've always kind of had? Once you get to a certain age, you start losing some of the fullness in your face. You start seeing little lines here and there. Those are my concerns now. How do I keep my skin as healthy, hydrated, keep the inflammation down, but still keep a full, youthful, glowy look? That's what the [JLo Beauty] line addresses."
The 1 Skin-Care Secret That Saved Her Visage Growing Up
Even despite her pared-down beauty routine growing up in the Bronx, there's still one skin-care step she's glad she adopted early on: SPF.
"A dermatologist told me at a very young age to use sunscreen, and I was like, 'What do I need sunscreen for? I live in New York.'"
"Listen, I like going out in the sun. I like sunbathing like everybody else when I go on vacation. It's not something I overabuse, but that's why a big part [of JLo Beauty] was the sunscreen," Lopez said. "A dermatologist told me at a very young age to use sunscreen, and I was like, 'What do I need sunscreen for? I live in New York.' But the truth is, that was a big part of why I was able to stay youthful looking, because I used it as my moisturizer every single day. It helped me protect myself from the elements, and enough people don't understand that that's such a big part of staying youthful looking is using sunscreen every day."
Now that she's been wearing her SPF daily for 25, 30 years, she has seen its power — and wanted to bring that magic into JLo Beauty. "I go, 'Wow, this was one of the secrets that I didn't even realize I was doing.' I wanted to develop a sunscreen that we could use every day under makeup, where you can really protect your skin and keep it young over the years. Girls should start it from the time they start skin care — 12, 13, 14, 15 years old."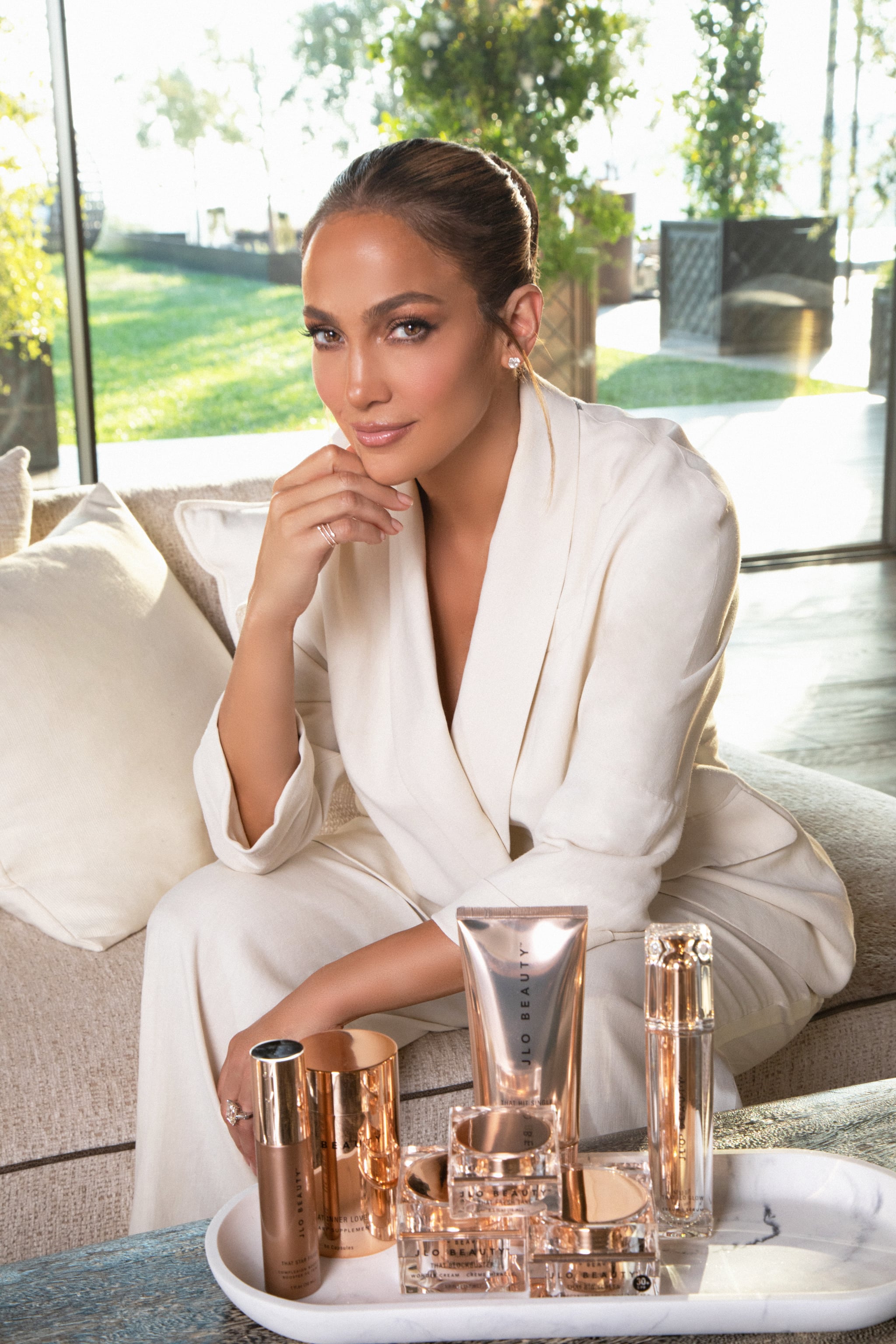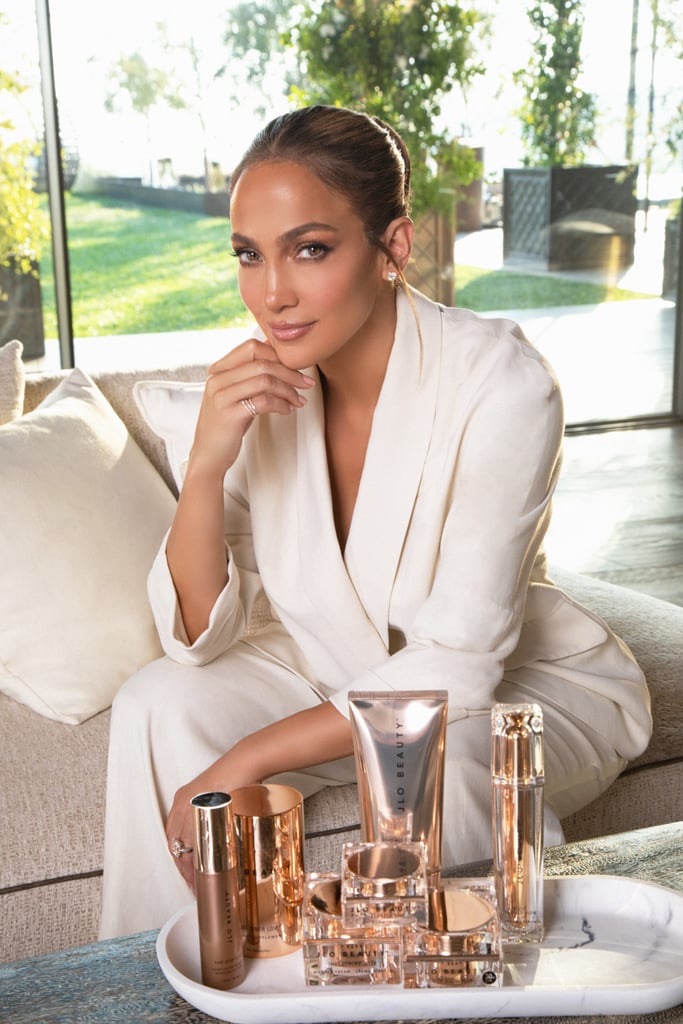 Image Source: JLo Beauty
On the Importance of Beauty From the Inside Out
Lopez said she lives by the five S's — sleep, sunscreen, serum, supplements, and sano (inspired by the Spanish phrase "vivir sano," which is her commitment to a sane life) — meaning eating healthy, no drinking or smoking, and exercising regularly. Still, she admits that she, too, wakes up some mornings feeling less than. This, she explained, is where positive affirmations come in.
"I wake up and feel like I look like crap a lot of times," Lopez said. "I try to change those thoughts. I go to the mirror and I'm like, 'Ugh,' but the next thing I try to tell myself is, like one of my idols Barbra Streisand, 'Hello gorgeous, there you are.' And I try to pump myself up. I say, 'I am youthful and timeless at every age. I am happy. I am whole. I am surrounded by love. Me and my children live a happy, adventurous life full of joy and laughter.' I always try to remind myself, 'Today is going to be the best day of my life ever, so far, yet.' Those positive thoughts, affirmations, and things that I learned when I was in my 20s, and I still do to this day, have helped me through some of the hardest, most painful times in my life."
She continued, "Those are the things that I hope to share through this company as well — to help women be empowered and inspired with themselves and what they're capable of. And to know that in their own natural skin, just when it all washes away, that's where you feel the most beautiful."