Jessica Debrah on Launching Her Makeup Brand, By Jess D
Jessica Debrah on Launching Her Brand: "I Wanted to Make a Difference in the Beauty World"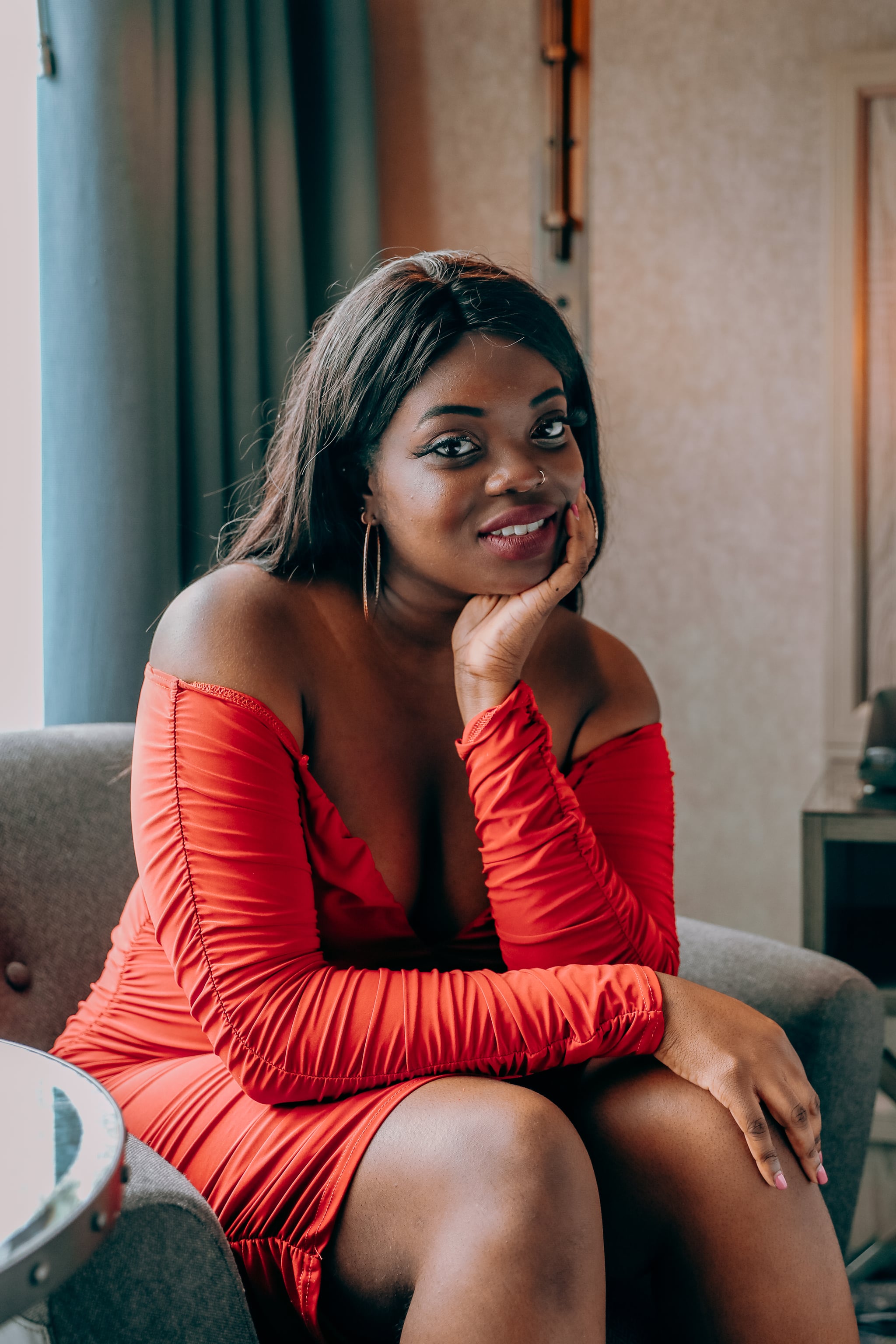 Image Source: Jodie Mitchell
Too often, the best beauty stories go Untold, solely based on a person's skin color, religion, gender expression, disability, or socioeconomic status. Here, we're passing the mic to some of the most ambitious and talented voices in the industry, so they can share, in their own words, the remarkable story of how they came to be — and how they're using beauty to change the world for the better. Up next: Jessica Debrah, the founder of UK-based beauty brand By Jess D, a cruelty-free cosmetics range developed for all skin tones.
My love of beauty started as a child. I always loved watching my mum get ready; she was always experimenting with different makeup looks. My emergence into the industry, however, was accidental.
I wanted all women to feel beautiful and represented.
In 2011, I was blogging, and I decided I wanted to learn about beauty for dark-skinned women. I decided to showcase my passion and interest in this area through my blog and Instagram account at the time. I didn't know what I wanted to do, but I knew that I wanted to make a difference in the beauty world. I wanted the women who weren't represented by the beauty industry to have a voice and to feel seen. That's why, with inclusivity and accessibility in mind, I launched By Jess D. I wanted women to be able to afford quality makeup that was also cruelty-free, and I wanted all women to feel beautiful and represented.
A lot of research went into the process [of launching my own brand]. I wasn't aware of how many regulations there were before I started! I work as a digital marketer, so the worlds of e-commerce and cosmetic manufacturing were so new to me. I also had to think of the direction I wanted the brand to go in, and there were a few setbacks at first. It took about three years, but I'm glad to say that By Jess D is still here and evolving.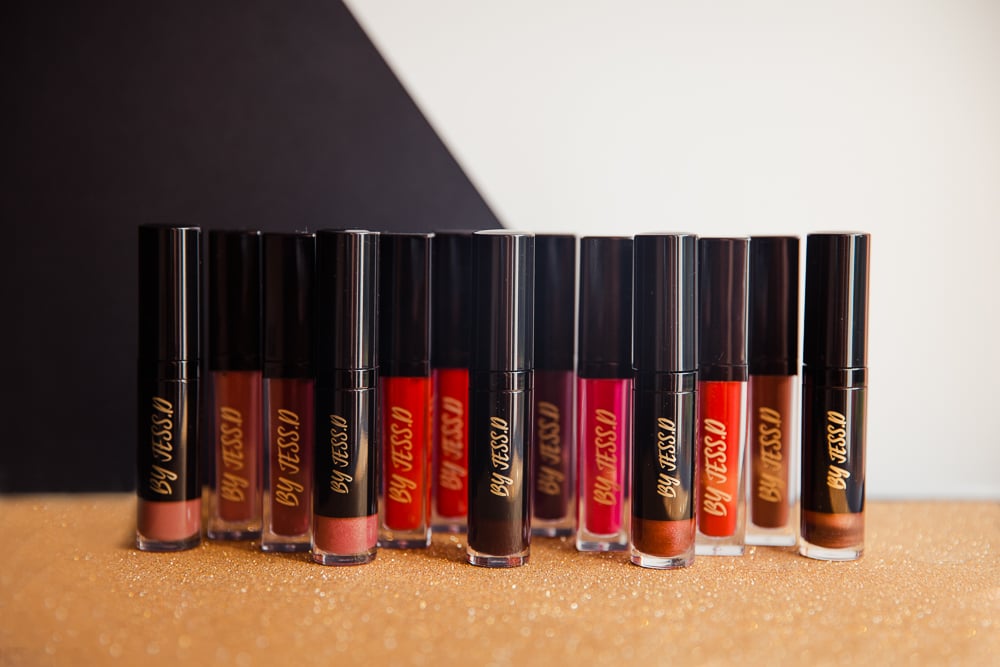 Image Source: Jodie Mitchell for By Jess D
What sets Jess D apart from the other makeup brands out there is that a lot of lipsticks and lip glosses on the market are not pigmented enough, stick to your hair, or don't last long. Fortunately, the brand has been well-received, and our customers really value the product. This has brought me great joy, because when I started By Jess D, I wanted my customers (who I call #ByJessDFam) to feel like my lipsticks accentuated their complexion. A bit of lipstick can work wonders, and I wanted women to experience that magic, regardless of their skin tone.
A bit of lipstick can work wonders, and I wanted women to experience that magic, regardless of their skin tone.
Running this business with a 9-to-5 has proved to be hard, but there are moments when it's absolutely 100 percent worth it. For example, when one of our shades, Rum Cake, sold out less than two weeks after the website launched, I couldn't believe it. Also, when customers leave five-star reviews on the website, I'm filled with so much joy. I think that part of our success can be attributed to the fact that we are really big on color — I aim to use colors that are going to suit different skin tones — and because quality and affordability are at the heart of the brand.
By Jess D has been recognized by major publications in the beauty industry. We've been featured in Stylist and Brown Beauty Talk, but the brand wouldn't be what it is today without the customers. I'm also working on something very exciting for the brand, so I'm really looking forward to what the future holds.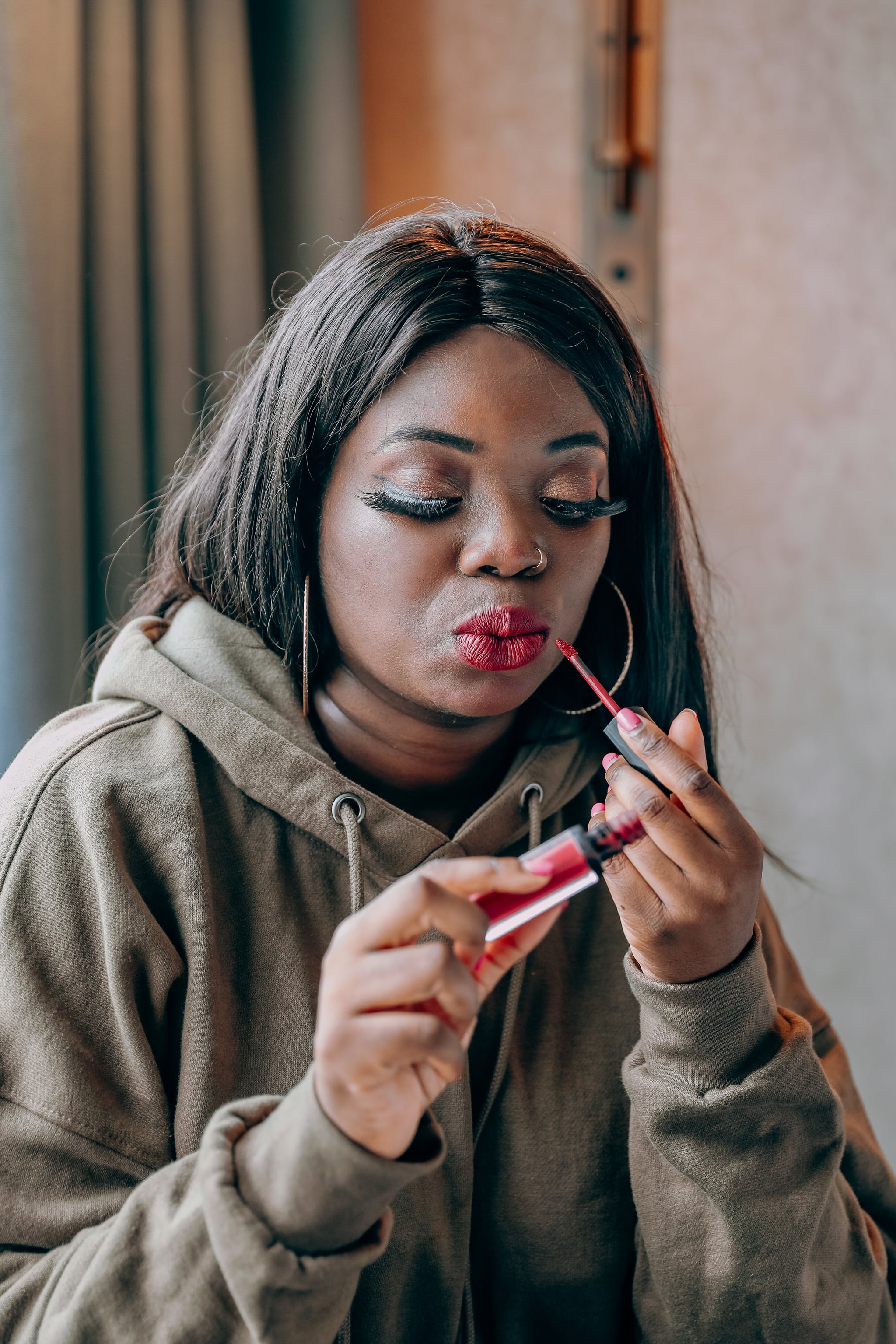 Image Source: Jodie Mitchell