"Uncut Gems" actress Julia Fox may have been making headlines earlier in the year for her romantic involvement with Kanye West, but since their Valentine's Day breakup, Fox's bold fashion choices have been making her a constant in the headlines. Whether it's her recent DIY ultralow jeans and bandeau combination, her string bikini under a cutout dress at the Film Independent Spirit Awards, or a backless bandeau and gloves combination, Fox is no stranger to showing off some skin — or her many tiny tattoos.
Although Fox seems to have no problem baring her tattoos for the cameras or her 1.2 million Instagram followers, she has not been particularly open about the meanings behind most of her ink. With celebrity-quality makeup, her affinity for long gloves, and a more than passing familiarity with the laser tattoo removal process, the number of tattoos she has at any moment isn't certain. For instance, a wide-spread article from February 2022 mentions a rose tattoo on her left forearm just below her inner elbow, but recent photos seem to indicate Fox has had that tattoo removed. A cross tattoo on her right forearm also seems to have been removed since the "Uncut Gems" events in 2019.
We've rounded up the nine known tattoos Fox currently has as well as the meanings behind the ink, but read through quickly. That number is dwindling as fast as her finger tattoos.
Julia Fox's Back Tattoos
Fox's gravity-defying bandeau gave fans a full view of her music-inspired back tattoos. It's been widely claimed that the pair of tattoos are the f-holes of a cello, but violins and violas have the same holes and Fox has not clarified.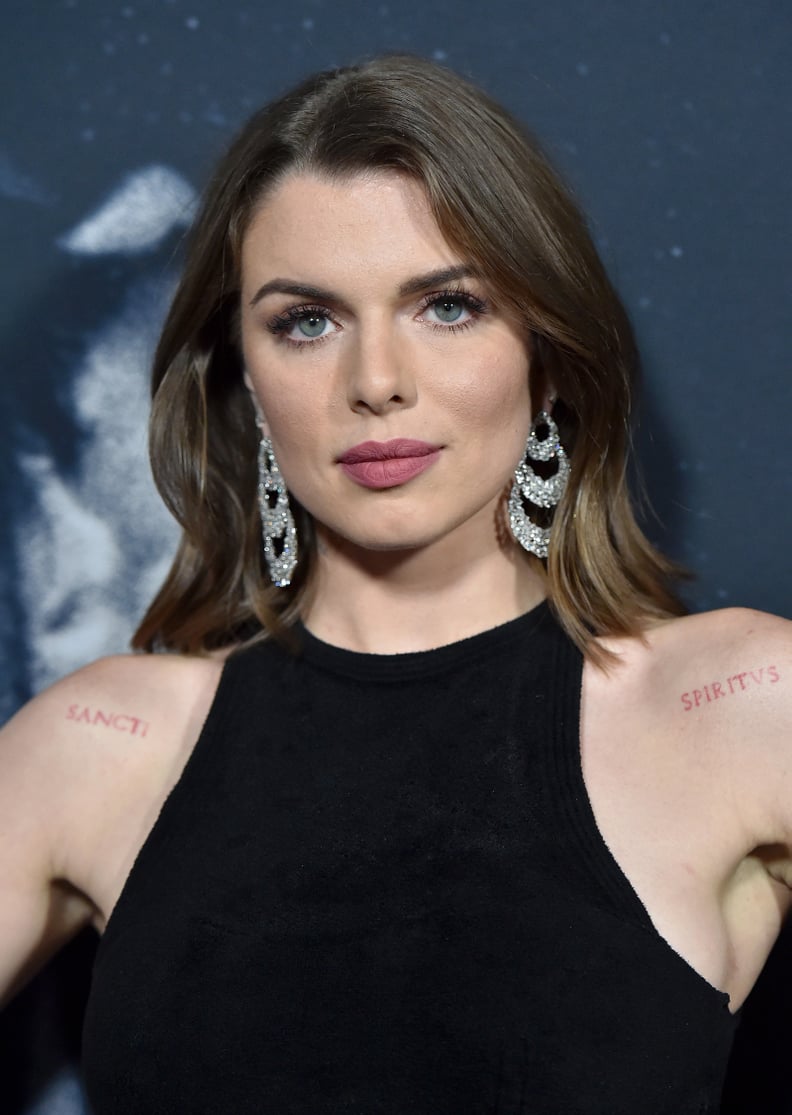 Julia Fox's Shoulder Tattoos
The front of each of Fox's shoulders contains one word of the phrase "SANCTI SPIRITUS" in red ink. The Latin phrase references the Christian Holy Ghost or Holy Spirit.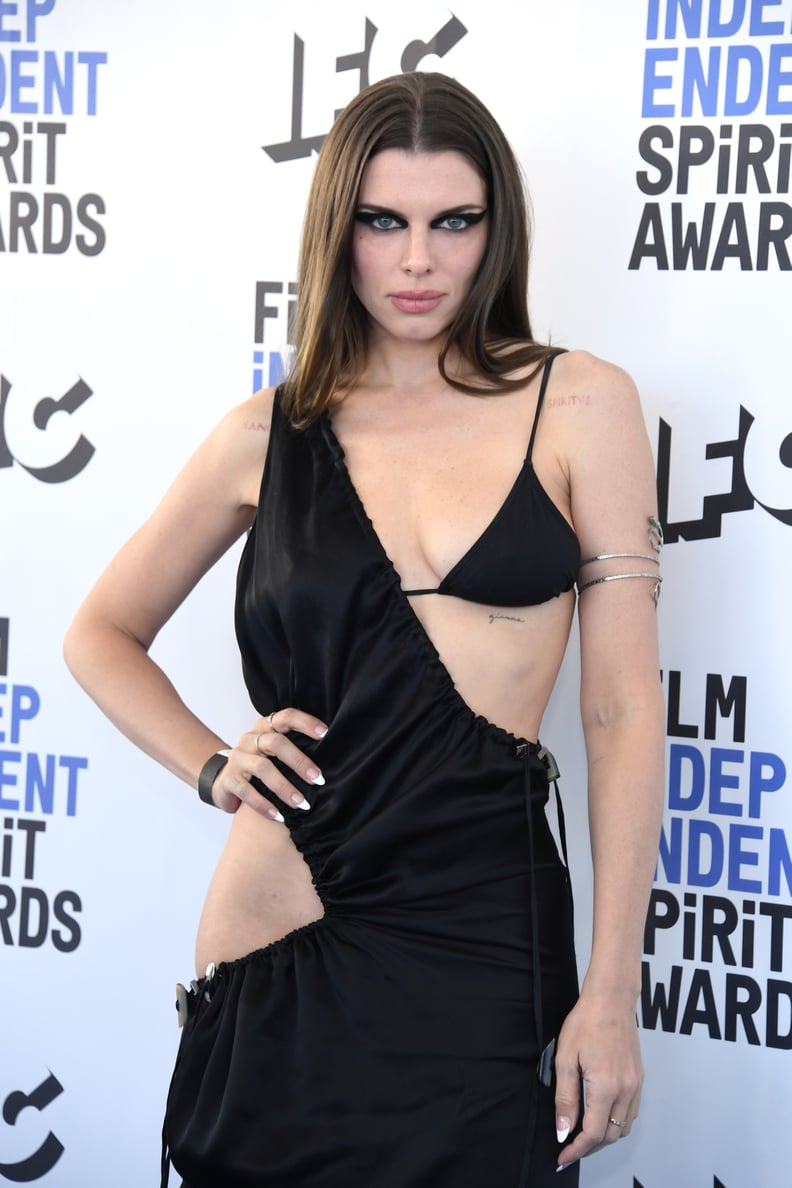 Julia Fox's Rib Tattoo
Fox has the name "Gianna" etched under her left breast in memory of her friend Gianna Valdes. After Valdes's passing in October 2019, Fox debuted this fresh tattoo in an Instagram Story, writing, "My sweet Gianna would love this."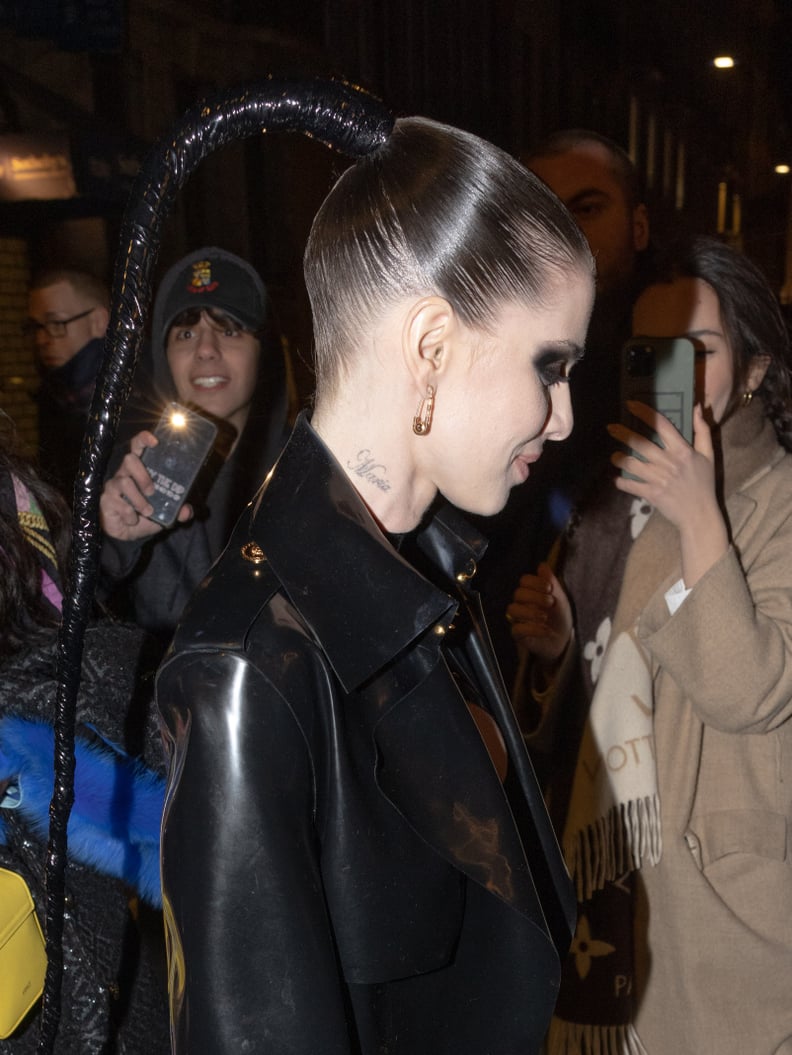 Julia Fox's Neck Tattoo
With her affinity for large collars, loose hair, and large earrings, Fox doesn't give glimpses of her neck tattoo often. The stylized script reads "Maria," but Fox has not shared the meaning behind this particular piece of ink.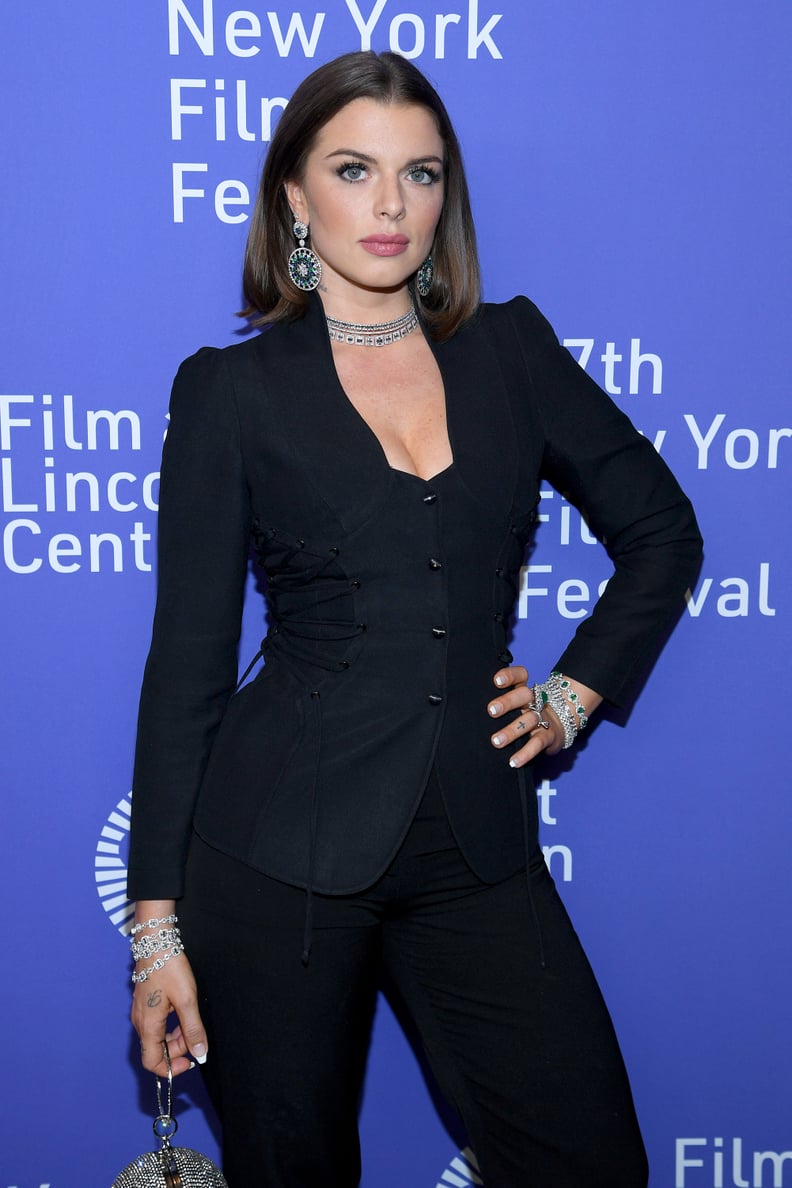 Julia Fox's Left-Hand Tattoos
A tattoo of a cross adorns the top of Fox's left ring finger. The rarely seen tattoo on the side of the same finger is indecipherable in photographs, but Fox has told the press she has an ex's name tattooed on one of her ring fingers. In a 2019 interview with Cosmopolitan, Fox said after she had been caught cheating, she "went and got his name tattooed to show him how devoted and committed I was."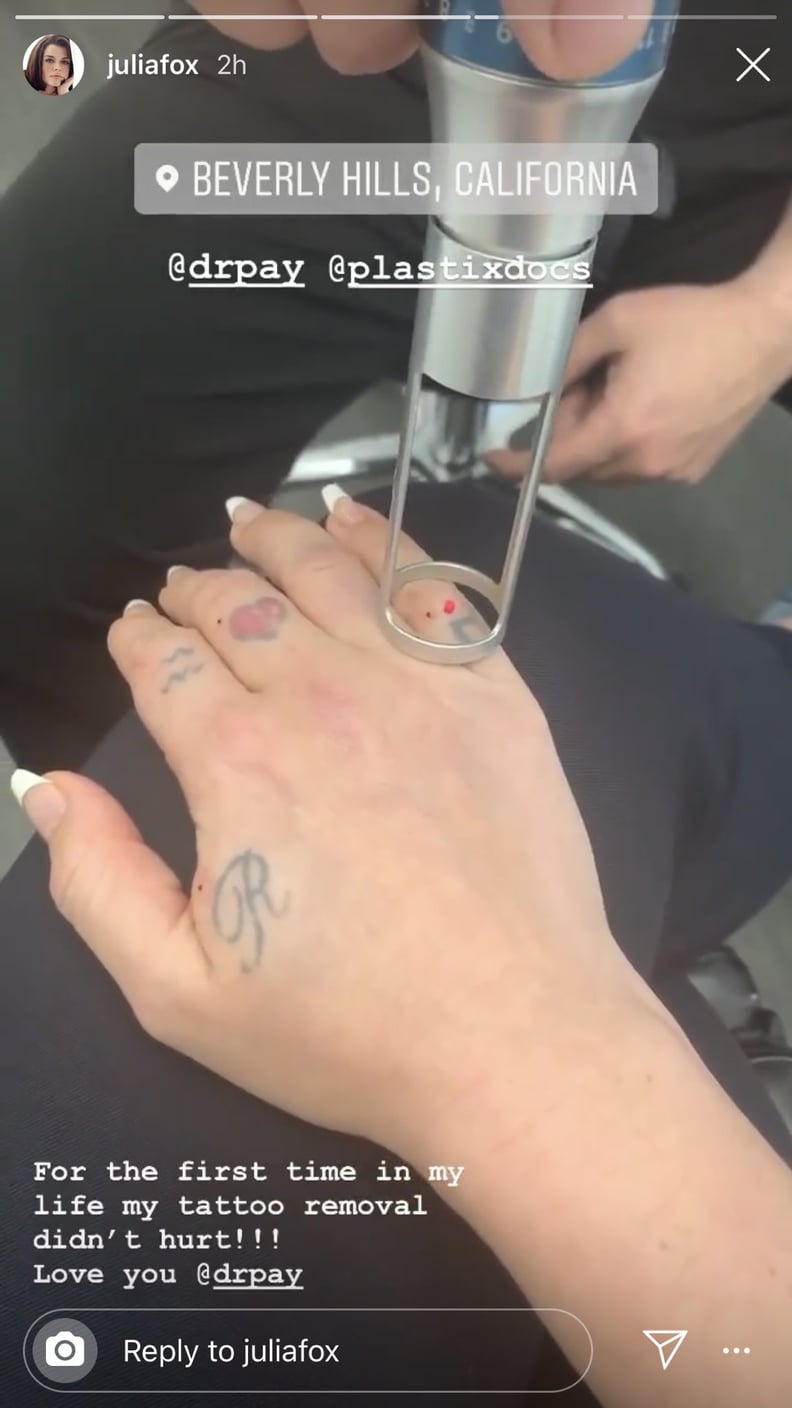 Julia Fox's Right-Hand Tattoos
Fox's right hand bears a stylized capital R on the webbing between her thumb and index finger. She had three finger tattoos removed from her right hand in 2021, including a block-style capital B on her pinkie finger, a red heart outlined in black on her middle finger, and the symbol for Aquarius, which is Fox's star sign, on her index finger.