Katy Perry Bleached Her Eyebrows to Channel Tinker Bell, and We Barely Recognized Her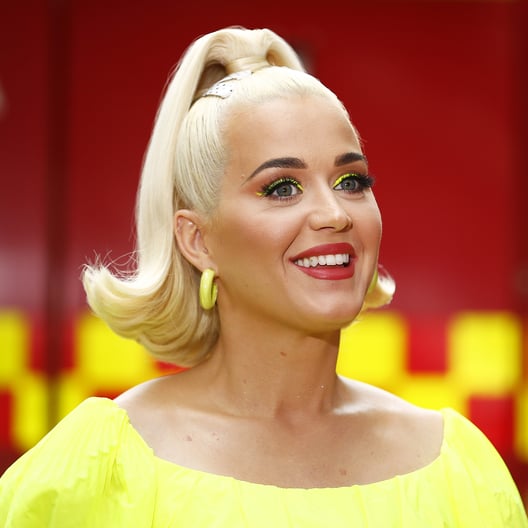 If you're looking to channel the magic of Tinker Bell, all you need are faith, trust, and a little bit of pixie dust bleach, apparently. Just take it from Katy Perry, who recently transformed into the fictional fairy for American Idol's Disney Night on Sunday, even bleaching her eyebrows and donning prosthetic pointed ears for the occasion. We can always count on her to commit and go all in.
Shortly before this week's American Idol episode aired on ABC, Perry offered fans a sneak peek at her new look by sharing a video in the midst of the eyebrow-bleaching process, proving that she didn't simply glob on layers of concealer to achieve the edgy effect. Makeup artist Anthony Nguyen really played into the Tinker Bell theme by swiping on shimmery lime-green eyeshadow and bright-pink lipstick, while hairstylist Rick Henry crafted the perfect bun updo with piecey strands framing her face. Perry's blond brows were really the pièce de résistance, though, even outshining her iridescent fairy wings and green minidress.
Don't get too attached to Perry's lightened eyebrows, as she's not keeping 'em around for long. While posting behind-the-scenes snaps of her fairy-tale-worthy getup, she wrote, "Going to go dye my brows back now." Regardless, there's no denying they made her look completely different, and TBH, we're not opposed to them one bit. Read ahead for a closer glimpse at the singer's briefly bleached brows.