Kehlani's Jelly Nails Are Y2K Perfection
Kehlani's Blue Jelly Nails Make Them Feel "Sweet and Tender"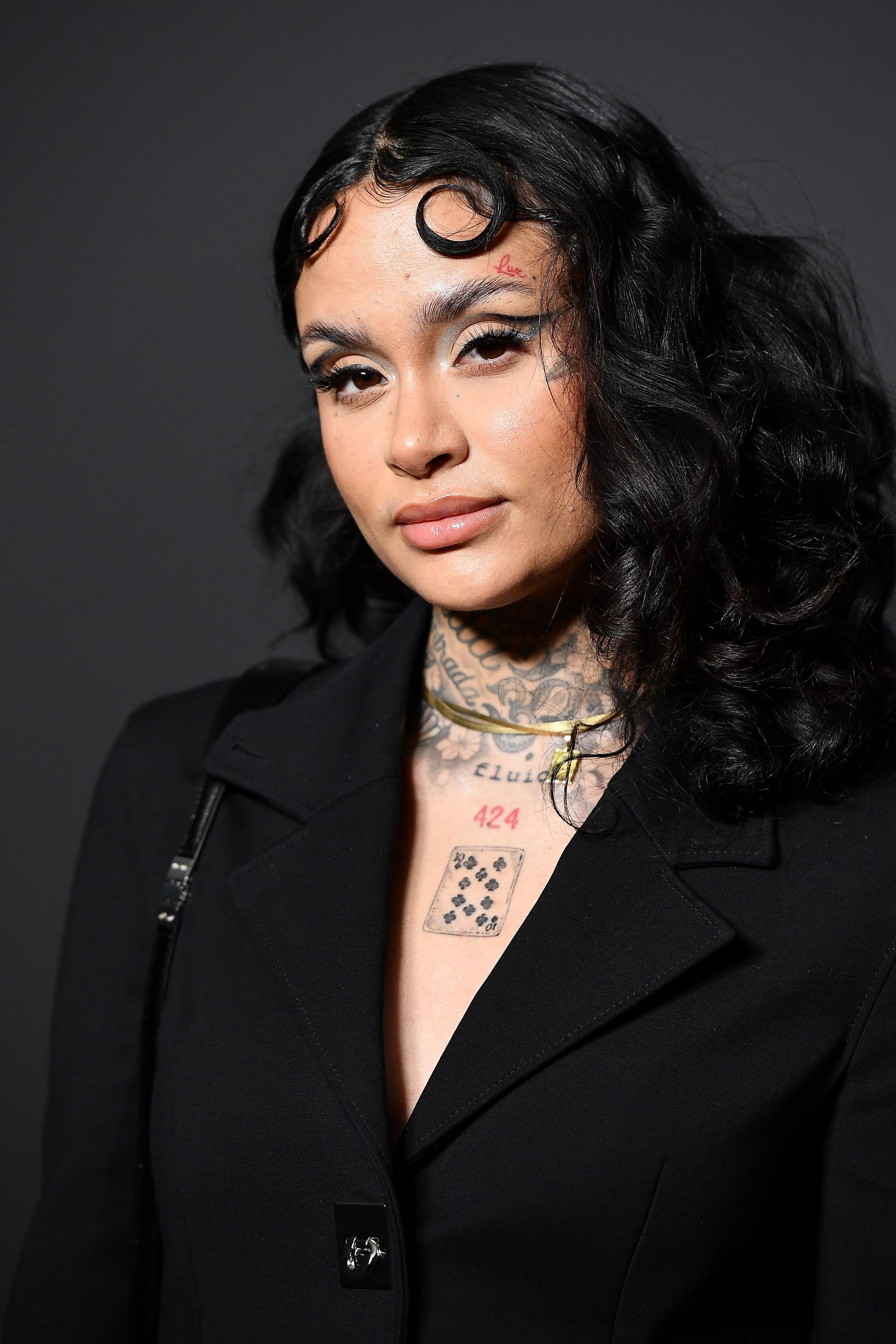 Image Source: Getty / Dominique Charriau / Contributor
Kehlani has managed to capture the feeling of summertime in the early 2000s with her latest manicure. The singer is currently on their Blue Water Road Trip tour and has been churning out bold beauty moments left and right — and their most recent jelly nails are no exception.
Kehlani's bright-blue nail look popped perfectly against her all-black ensemble. In an Instagram Story, they wrote, "todays energy is very sweet and tender," in reference to the nail-polish color. (It's true: blue does tend to be a "calming" hue that promotes relaxation and intuitive thinking.)
The manicure is also perfectly on trend. Jelly nails have made a recent resurgence thanks to the rise of Y2K beauty over the last few years. The nostalgic nail look is also pretty easy to re-create; all it takes is two to three coats of a sheer nail polish, or you can concoct your own mixture. "Jelly nails can be made with clear nail polish and just a few drops of color of choice," celebrity manicurist Elle Gerstein previously told POPSUGAR. "Start out with a bottle of the clear polish and add drops of color until you get the 'transparency' of the color. Once the desired coloring is reached, paint your nails as you normally would."
Jelly nails have been seen on stars like Selena Gomez, Dua Lipa, and Hailey Bieber in the past, so if the popularity of other Y2K beauty trends are any indication, they'll be back to dominating your social media feeds in no time.
Take a closer look at Kehlani's nails below.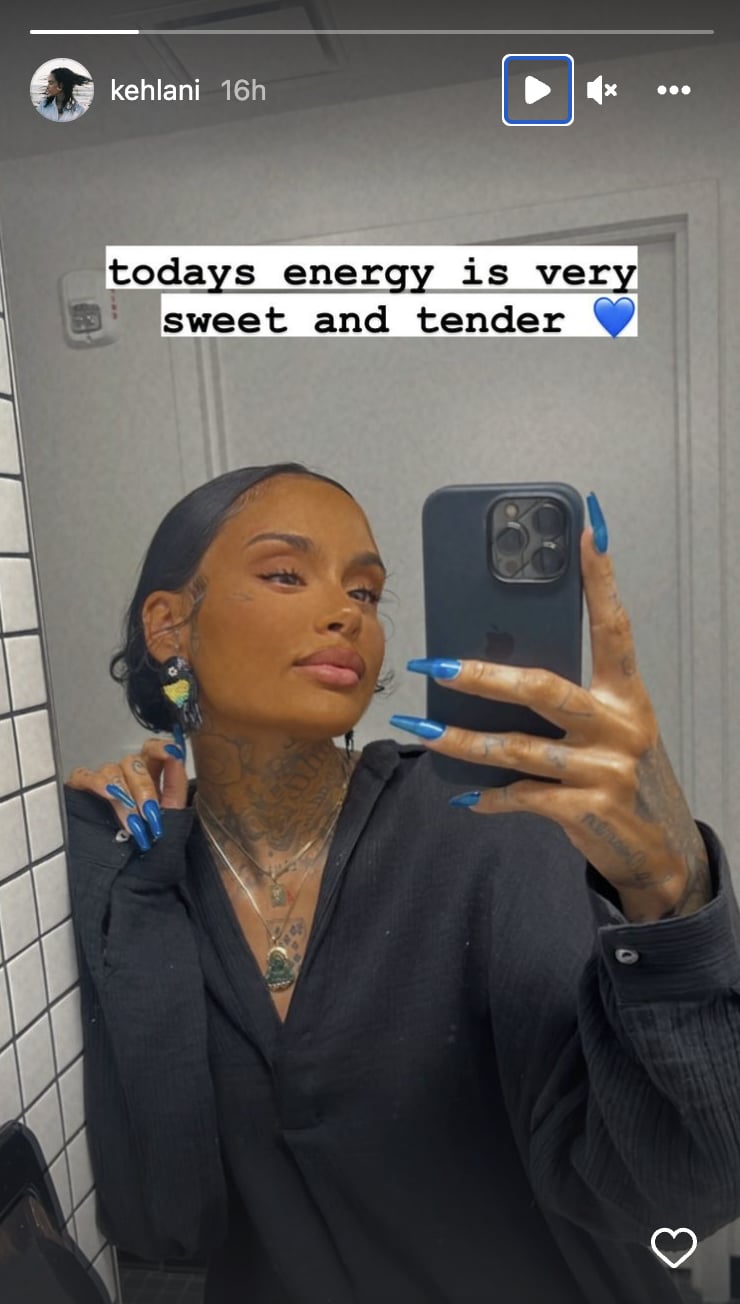 Image Source: Instagram user @kehlani