Kim Kardashian's Airbrush Nails For Skims Swim Campaign
Kim Kardashian Wears Otherworldly Airbrush Nails in Skims Swim Campaign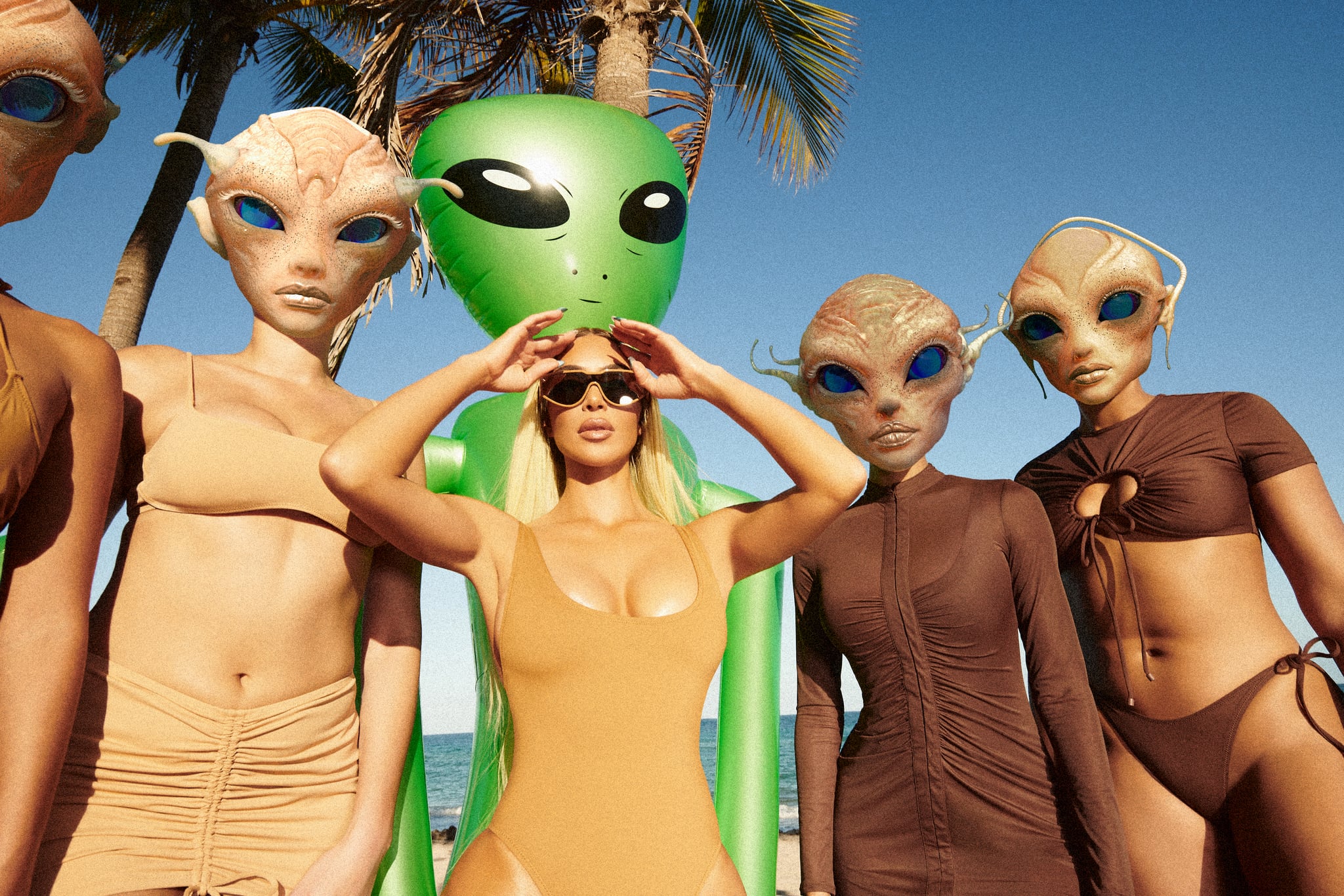 It's been a big week for Kim Kardashian's clothing brand, Skims. On Feb. 21, the entrepreneur's highly anticipated, second-ever swim collection hit stores. To accompany the massive announcement, and with the help of renowned director Harmony Korine, Kardashian starred in a campaign inspired by an "out-of-this-world vacation," wearing a handful of head-turning looks.
In the futuristic campaign, a long-blond-haired Kardashian is pictured among models dressed in Skims swimsuits and alien heads. Kardashian cycles through a variety of neon bikinis and cutout one-pieces, but one tiny detail remains constant: her airbrush nails. Created by celebrity manicurist Diem Truong, Kardashian's fingertips feature almond-shaped extensions with a pearly pink base that fades into a teal blue with an ombré effect. Three nails on each hand are decorated with different silver accents, including 3D spheres and starburst designs. According to Truong's Instagram post, they used three Candy Coat nail polishes to get the look: Au Naturel N001 ($12), Gel Polish N084 ($11), and PRO Palette Maisie N563 ($14). They captioned the photos, "Out of this 🌎 nails 👽."
Airbrush nails were big back in the 1980s and '90s. After a brief hiatus, they've worked their way back up in popularity. This manicure grants Kardashian a spot on the growing list of celebrity fans of the trend.
This relaunch of Skims's swim comes after the first collection garnered more than half a million visits to the brand's website on the 2022 release day. The new line contains 25 styles in total in seven different colorways. There are 10 swim silhouettes, seven cover-ups, and all-new swim accessories. Like before, the clothes are meant to be worn in and out of the water.
With summer around the corner, airbrush nails make for a great vacation manicure (which you can pair with your new Skims suit). Take a closer look at the campaign photos below.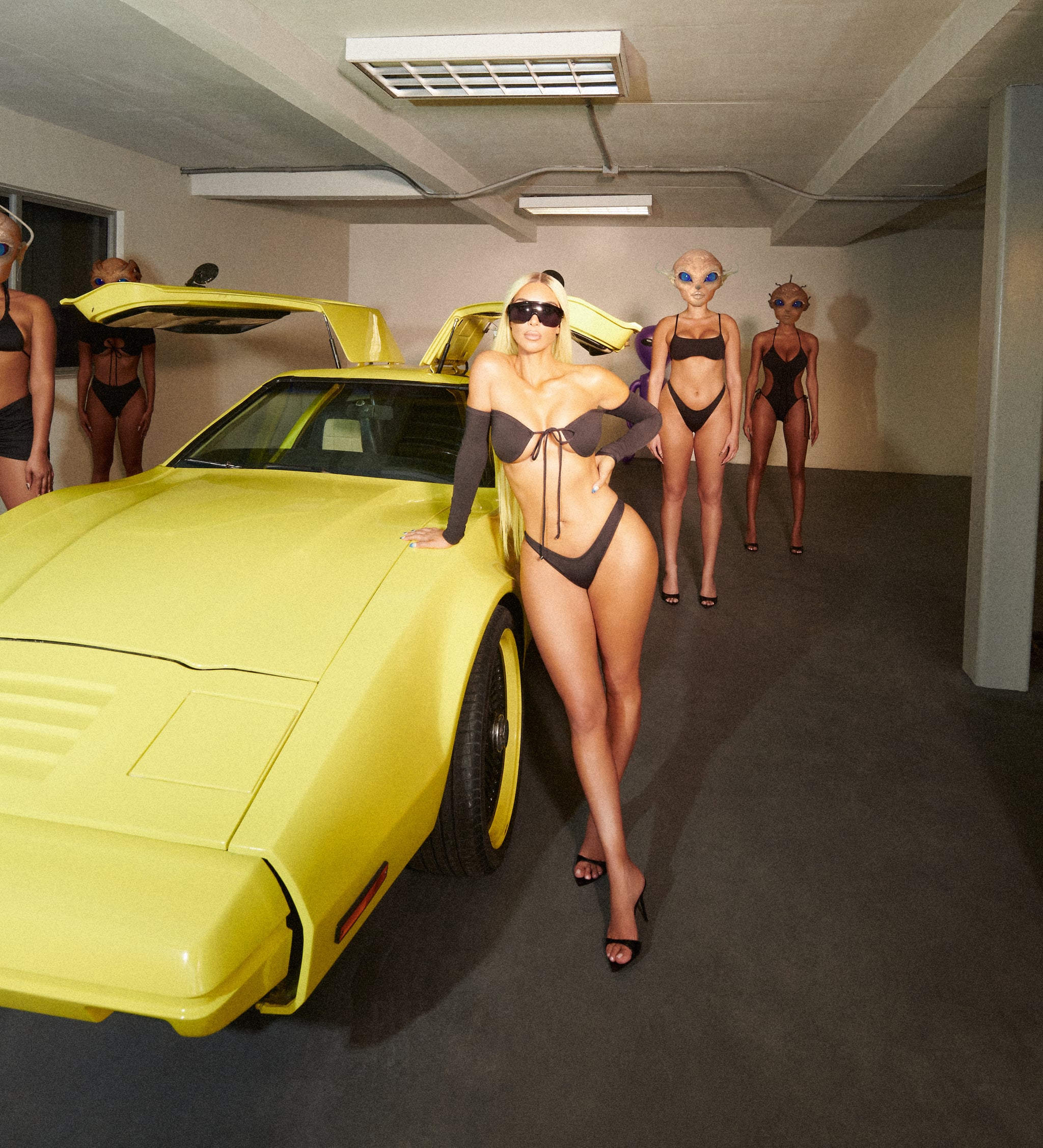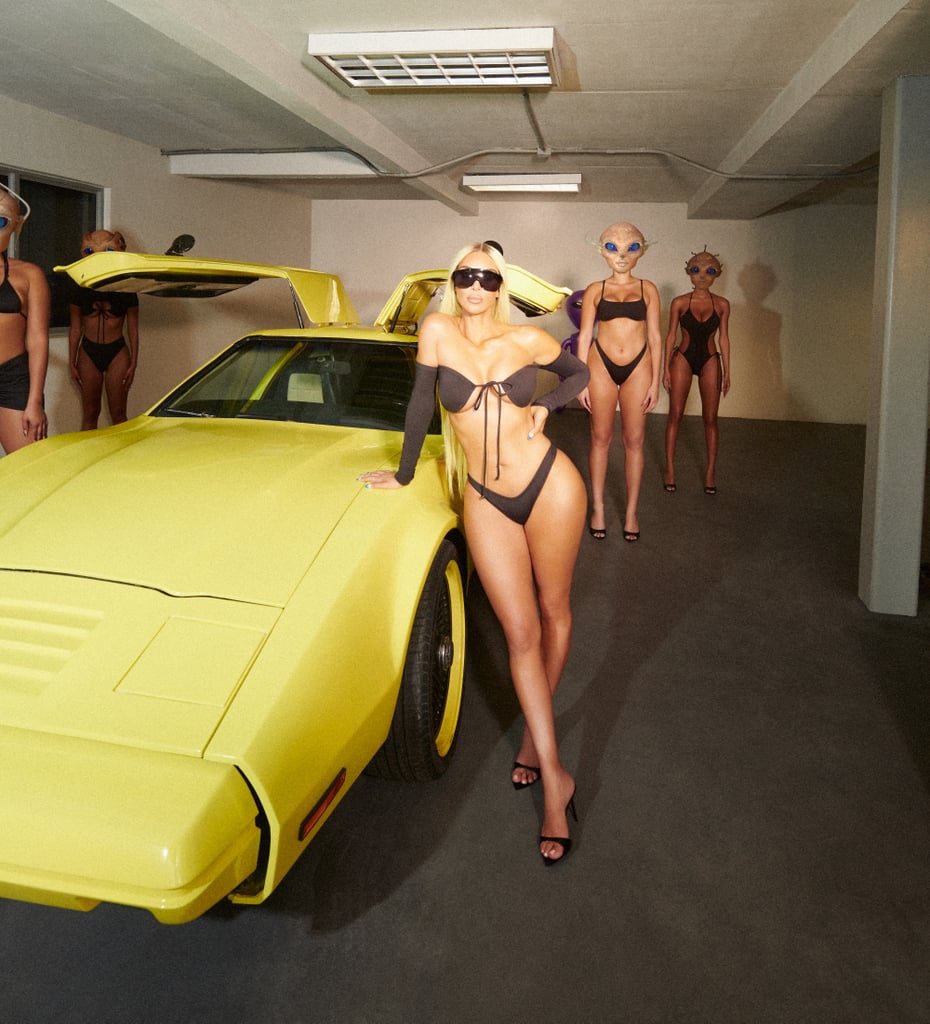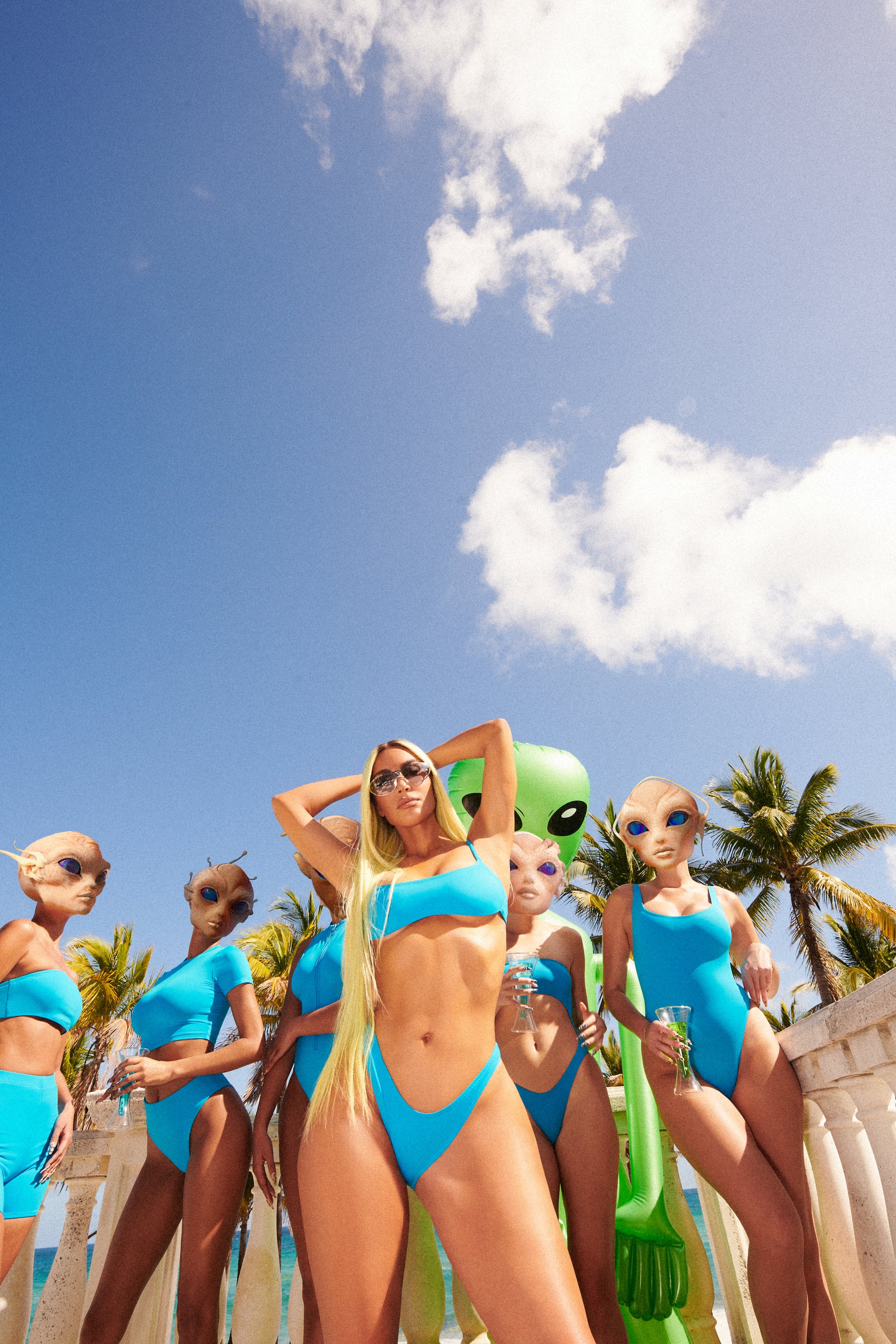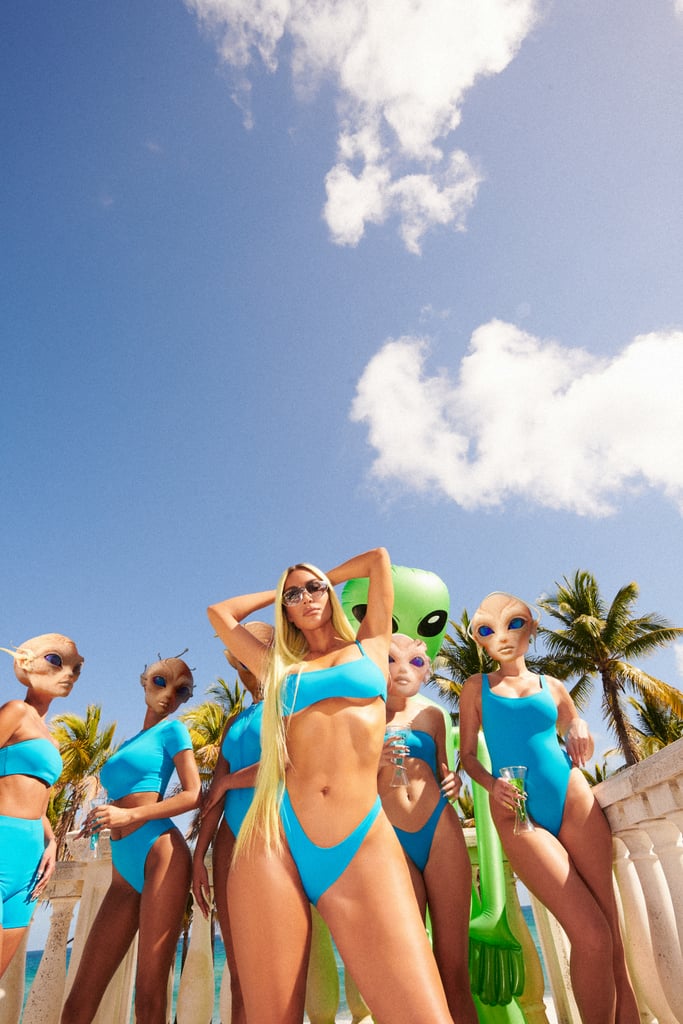 Image Source: Photography by Harmony Korine; Courtesy of Skims