I've Given Up Makeup While Social Distancing, and This Mask Makes My Bare Skin Glow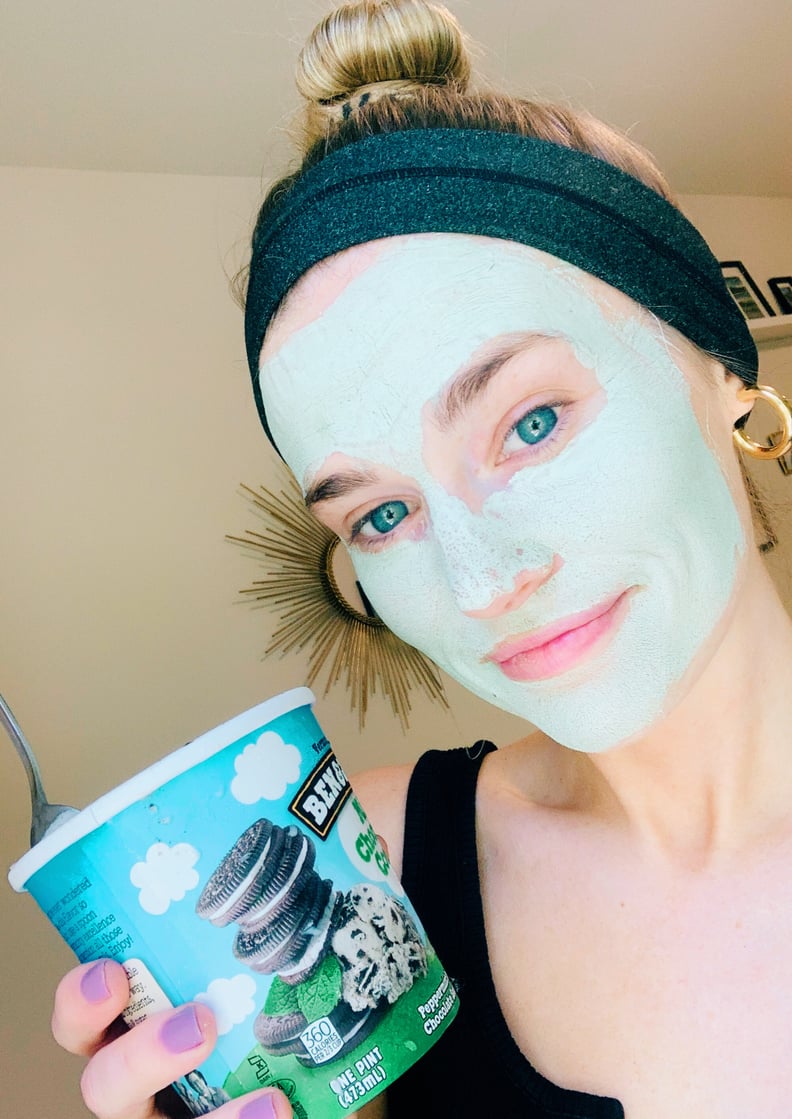 POPSUGAR Photography | Michaella Saffer
POPSUGAR Photography | Michaella Saffer
As POPSUGAR editors, we independently select and write about stuff we love and think you'll like too. If you buy a product we have recommended, we may receive affiliate commission, which in turn supports our work.
There are two things I'm a diehard fan of: self-care and sweets. I have always loved contributing to my well-being by indulging in both beauty treatments and dessert, whether it's creating an at-home spa day for myself or baking a cake just to eat it the same day. When I heard Kinship was releasing a mint mud mask, I was instantly intrigued as it reminded me of mint ice cream, a weekly go-to treat for me. I had already been a fan of the brand, not only for its effective products but also for its sustainable packaging and diversity in its advertisements, so I knew I had to try this product.
When my Mint Mud Deep Pore Detox + Resurfacing Mask ($23) arrived in the mail, I immediately opened the package to smell it. The mint scent was so fresh, my mouth started watering — it was like diving into a bowl of ice cream. The next thing I did was run to the corner store to pick up a pint of Ben & Jerry's Mint Chocolate Cookie. Sure, it was 2 o'clock in the afternoon, but I didn't care, because any time is the time for self-care. I was ready to try out this mask.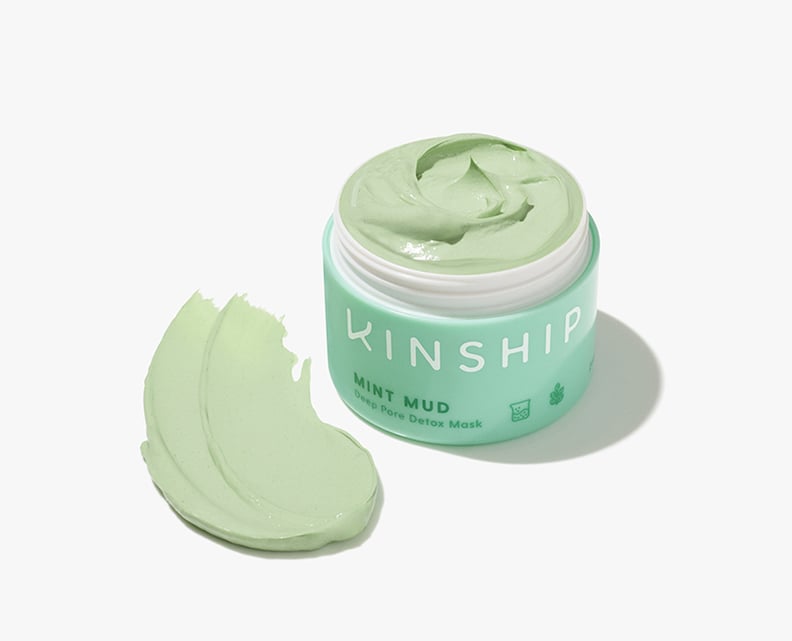 Image Source: Kinship
When I applied the mask with the Kinship Skincare Multi-Tool to keep my hands clean (a total game changer), I instantly noticed the cooling mint sensation. It felt like I'd just popped an Altoid into my mouth, in the best and most refreshing way possible. Formulated with lactic acid to exfoliate and brighten skin, plus natural clays to help clear pores, this mask was just what I needed to combat the oil I've been facing now that it's getting hotter outside. I let the mask dry completely for 15 minutes while I sat on the couch eating my mint ice cream. Half a pint of Ben & Jerry's later, the mask had hardened and was ready to wash off.
Instantly, my skin felt smoother — dare I say like a baby's bottom — and I noticed much fewer blackheads on my nose. My face wasn't so oily anymore but not too dry that I felt like I needed to apply moisturizer right away, which is the problem I face with many other face masks.
Overall, Kinship's new Mint Mud Mask will now be entered into my weekly rotation of at-home self-care. The detoxifying and resurfacing mask does all I need it to for my skin, while the fresh mint sensation makes me feel like I'm at a spa. My only advice? Make sure you've got a pint of ice cream nearby.
Love all things beauty? Can't get enough products? Come join our Facebook Group Real Reviews With POPSUGAR Beauty! There are lots of fun conversations happening there, as well as all the product recommendations you could ask for — not just from us, but also community members, too.