Kristen Noel Crawley Would Love to See Beyoncé in Her Lip Mask, and So Would We
Courtesy of Kristen Noel Crawley
Courtesy of Kristen Noel Crawley
As POPSUGAR editors, we independently select and write about stuff we love and think you'll like too. If you buy a product we have recommended, we may receive affiliate commission, which in turn supports our work.
Kristen Noel Crawley is inspiring for many reasons: 1) She started KNC Beauty, which is known for its collagen lip and eye masks; 2) She's a known skin-care pro and also wrote for various beauty publications before starting her own brand; and 3) She's got style for days. (All you have to do is take a look at her Instagram, and you'll see what we mean.)
Success, of course, wasn't made overnight: "Growing up, I didn't have the means to afford an array of makeup and skin care, so it was always very alluring," Crawley told POPSUGAR. "I remember as a kid mixing different hair and face masks at home. I was obsessed with anything DIY, which I think has translated to my experience building KNC Beauty. When I first started, I was so green to the process of growing a business, but I was passionate about skin care and the concept I had for my brand. It was such a rewarding journey from start to finish and helped to invigorate my purpose in the industry once we launched."
While starting a brand is no easy feat, Crawley had very supportive mentors backing her up. "I was very thankful to have the support I did from personal mentors of mine, such as Cassandra Grey and Dr. Barbara Sturm. This support, along with the immediate excitement we saw from our audience, reaffirmed my goals as a businesswoman and beauty expert."
Ahead, read more of our interview with Crawley to learn more about the brand, her favorite skin-care tips, and what small beauty businesses she's supporting. We've even shopped some of our favorite products from KNC Beauty.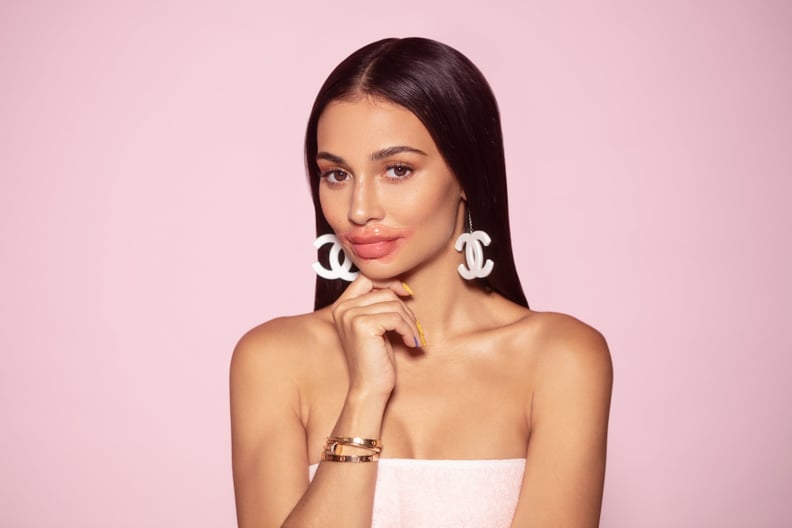 How the Idea to Create KNC Beauty Started
"I was on a trip to Japan with a longtime brand partner of mine, when we visited the infamous Don Quixote store in Tokyo," she said. "I was fascinated by the beauty section and the endless assortment of products that were available. Some I had never seen or heard of before, but I particularly fell in love with the lip masks that were becoming so popular in Asia at the time. The colors and shapes were so cute, but I was unable to find a version of the product that wasn't accompanied by synthetic ingredients or harsh chemicals. I took this idea back home with me to try and create an all-natural remedy. The result was KNC Beauty's first product, our All Natural Collagen Infused Lip Mask ($25 for 5). From there, I took the concept of masking and ran with it, developing our KNC Beauty All Natural Retinol Infused Eye Mask. We've been expanding the collection ever since, and I can't wait for you to see what we have in store."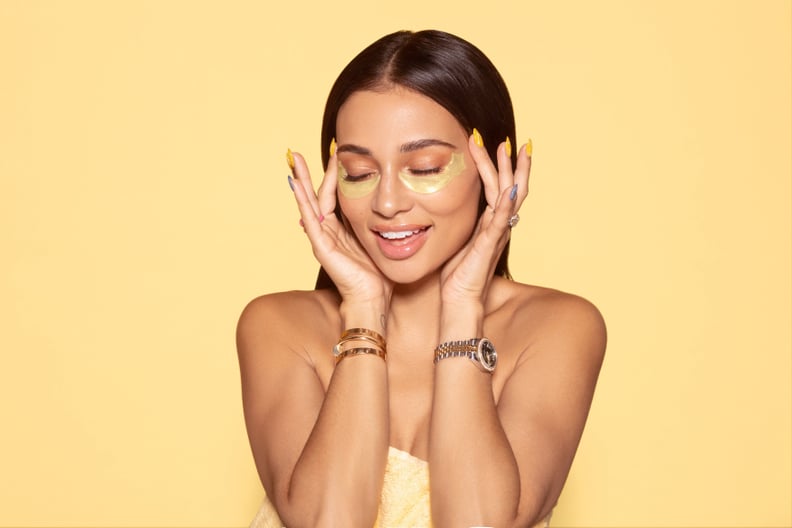 The Story Behind KNC Beauty's Star Eye-Masks
"I've always had a love for the classic gold undereye mask, but I wanted to develop something for KNC Beauty that was a bit more playful and that could live within the DNA of my brand. My goal was to create a custom shape that would make a statement when you put it on. In total, it took over a year of product sampling to get the design and color just right for this mask. There was so much attention to detail that went into it, and I think it continues to resonate with our customers even now. I've always had the concept of developing products that turn your face into a work of art, and I love that our star Retinol Infused Eye Mask ($25 for 5) has been a special moment for so many people."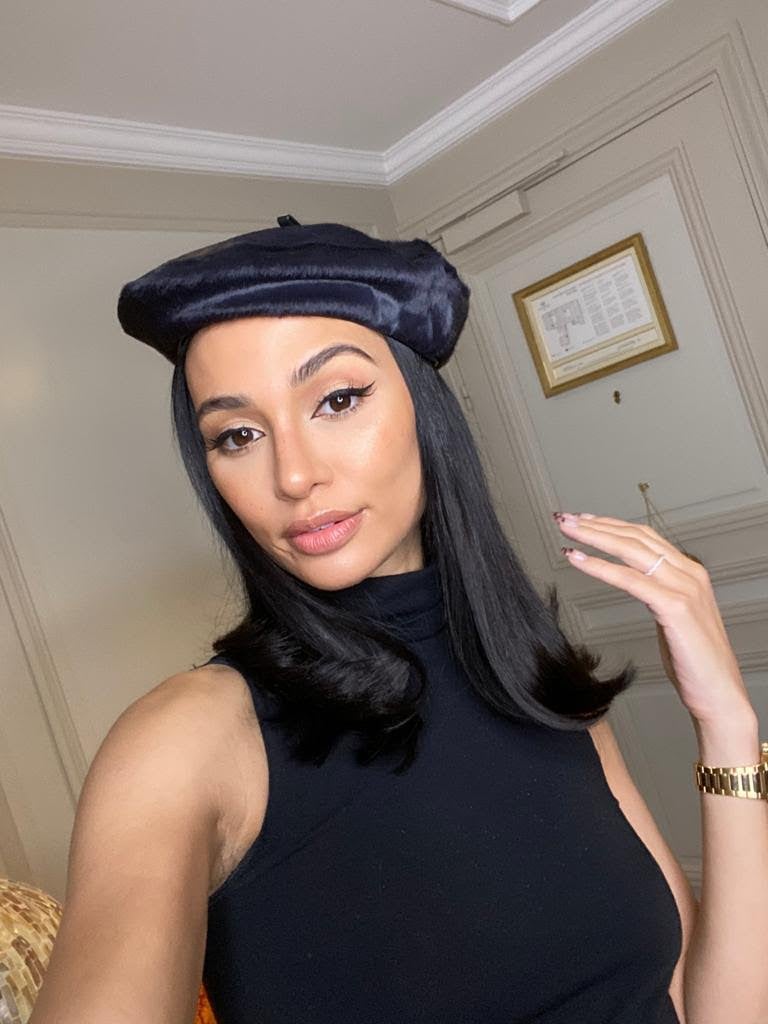 The Big Beauty Moments of Her Career
"One of the first pinch-me moments I had with my brand was when I got the call from Cassandra Grey that she wanted to include KNC Beauty on the Violet Grey website. I've always admired her as a woman and as a business owner, so it was completely surreal having her support there in the beginning. Another recent moment was landing on Allure's Best of Beauty list for our Star Eye Mask last year. It was the most serendipitous way to end 2020, watching things come full circle in that way. I would also say that developing the KNC School of Beauty has been such a fulfilling process for me, and I'm so thankful for the wonderful conversations and opportunities that have come from it. For me, the feeling of success really hits every time I overcome a new hurdle and see the fruits of my labor on the other side."
While the brand is already a celeb favorite, there is one person she'd love to see her products on (and we don't blame her): "Beyoncé! She's a personal role model for me, and I'm just so inspired by her character and strength. It would definitely be a pinch-me moment."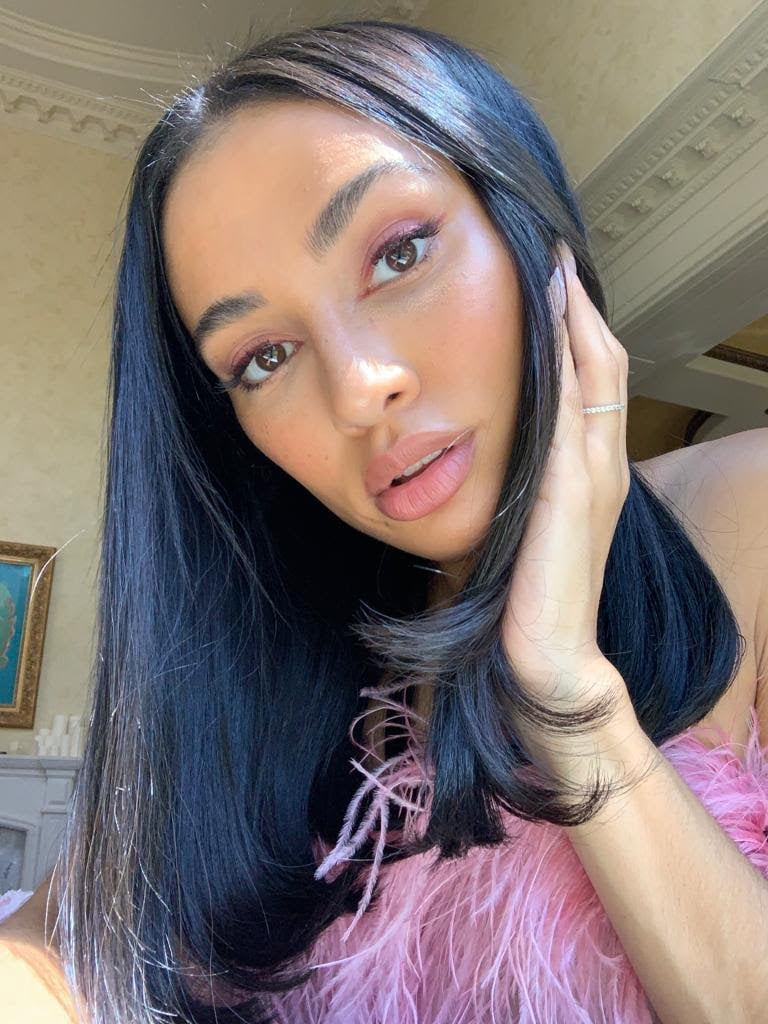 What Is 1 Skin-Care Tip You Wish You Knew Earlier?
The biggest tip she has: always wear sunscreen. "It's cliche in the sense that everyone repeats this sentiment nowadays, but I wish that in my adolescence I had taken more caution to protect myself from the sun," she said. "Black people absolutely have to wear sunscreen too, and right now one of my favorite brands is Black Girl Sunscreen by Shontay Lundy. Her formula is super lightweight and melts easily into the skin, leaving zero residue. I love it and so do my kids. I like to think it will help build the habit of using sunscreen while they're still young." The sunscreen even won our POPSUGAR beauty award for best sun-care products this past month.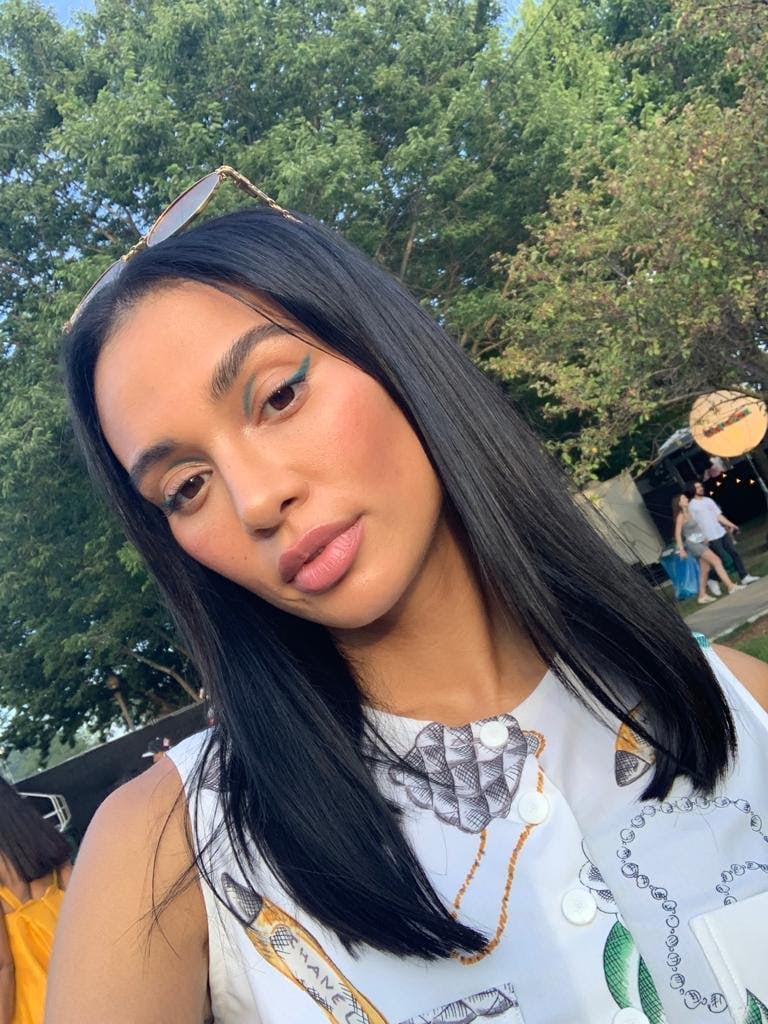 What Does Your Daily Skin-Care Routine Look Like?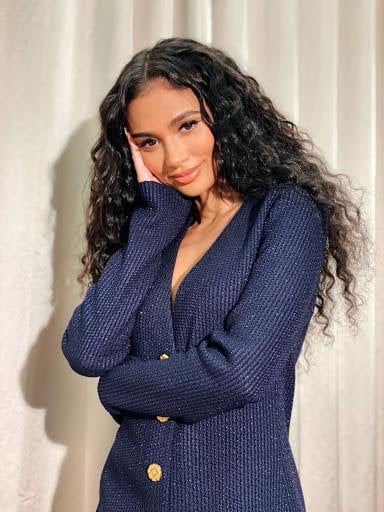 What's 1 Piece of Advice You Live By?
"I'll forever live by the motto 'Just Do It,' which is something that my husband and all of my mentors have instilled in me over the years. No matter what degree of experience you have walking into something, you possess the ability to take your passions and turn them into success. Drive and persistence are powerful forces, and I believe it's what has allowed me to open doors for myself along the way. "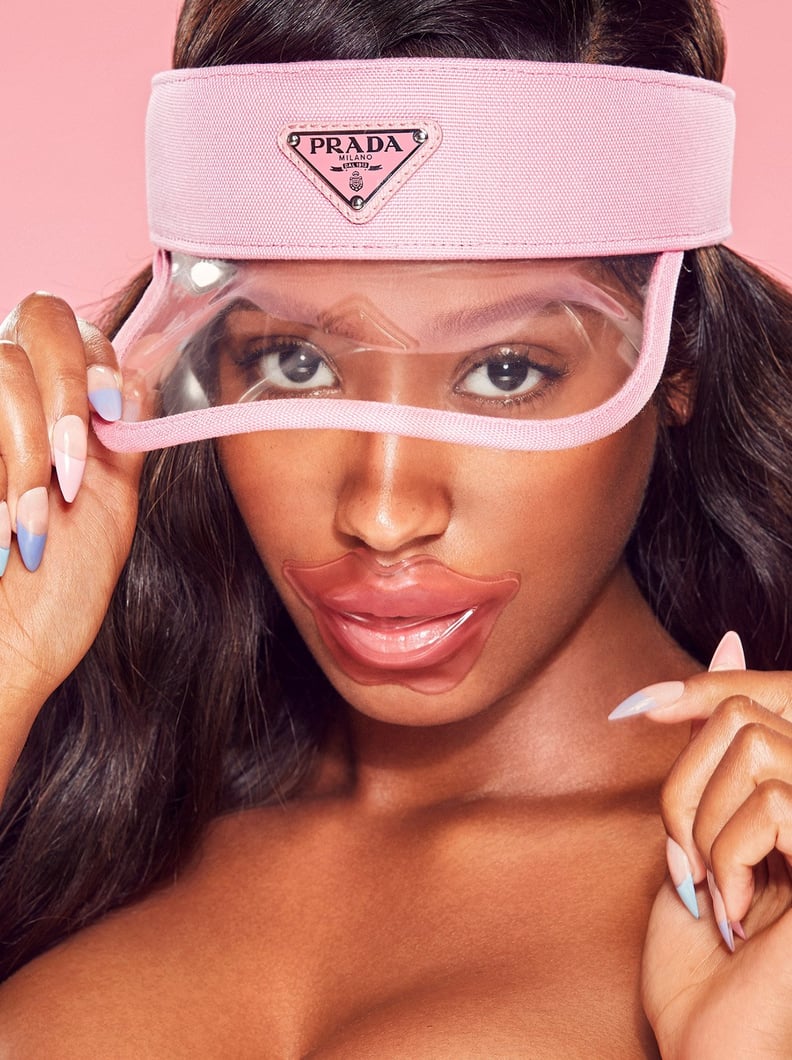 Shop Some of Our Favorite KNC Beauty Products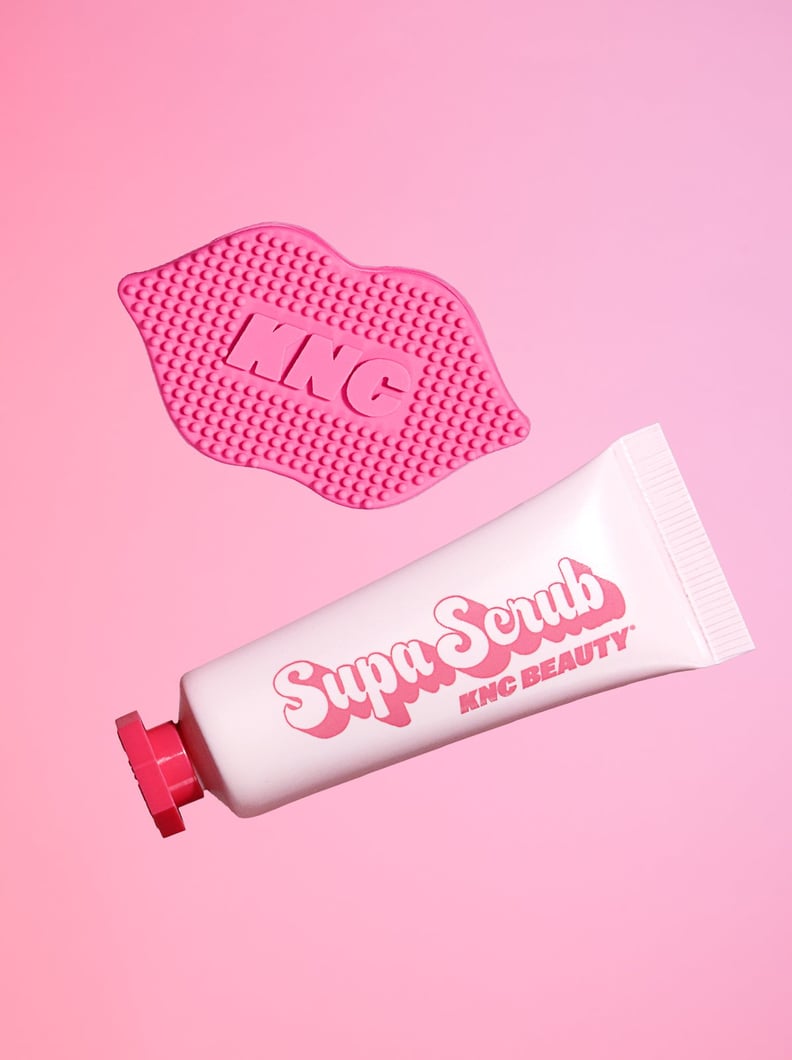 KNC Beauty Supa Scrub Set