Kristen Stewart Debuts a Micro Curtain Bangs Haircut
Kristen Stewart Debuts Micro Curtain Bangs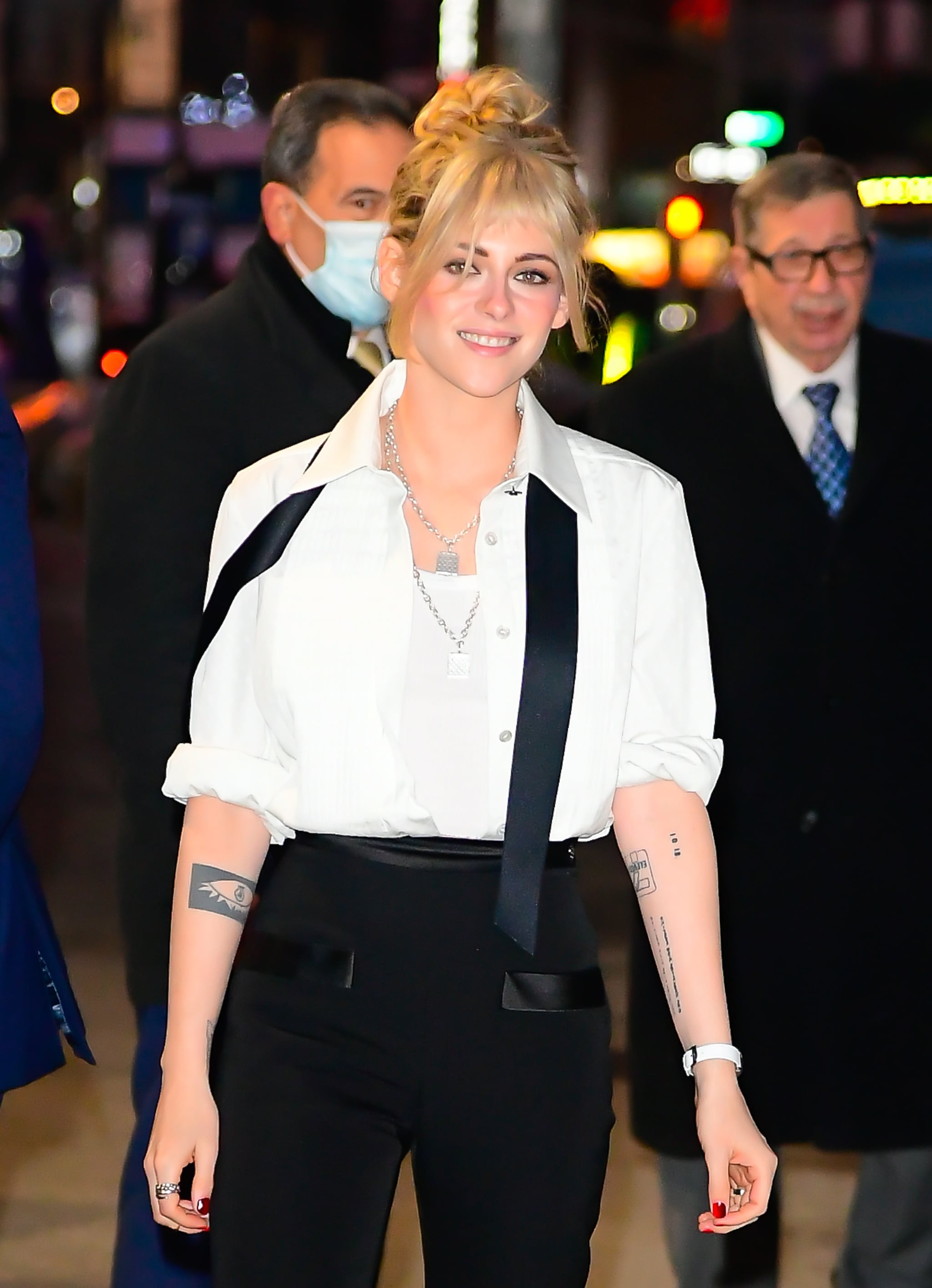 Image Source: Getty/Raymond Hall
Kristen Stewart debuted a new haircut, the results of which combine two trends into one. Last night, for her appearance on The Late Show With Stephen Colbert, the actor's hairstylist, Adir Abergel, posted a picture of Stewart's new bangs haircut, which looks like a mix between curtain bangs and micro bangs in her signature bleached-blond color. With the rest of her hair styled into a french-twist updo, the style is both edgy and classic — Stewart's aesthetic in a nutshell.
While we're not sure if the bangs are clip-ins or if she actually cut her hair, Stewart is clearly jumping on the winter bangs trend. Fellow actor Hunter Shafer debuted her own micro bangs at the red carpet premiere of Euphoria's second season last month, and Beyoncé was ahead of the curve last fall when she stepped out in curtain bangs in Italy. Bangs are undoubtedly in for this season, and if celebrities like Stewart have anything to do with it, they're here to stay.
Take a closer look at Stewart's new hairstyle below, and if you need a few additional inspo ideas, the season has no shortage of new haircut trends to try.