Kylie Jenner's Orange Water-Droplet Deep French Manicure
It's So Hot Out, Kylie Jenner's Orange Deep French Manicure Is Dripping — Literally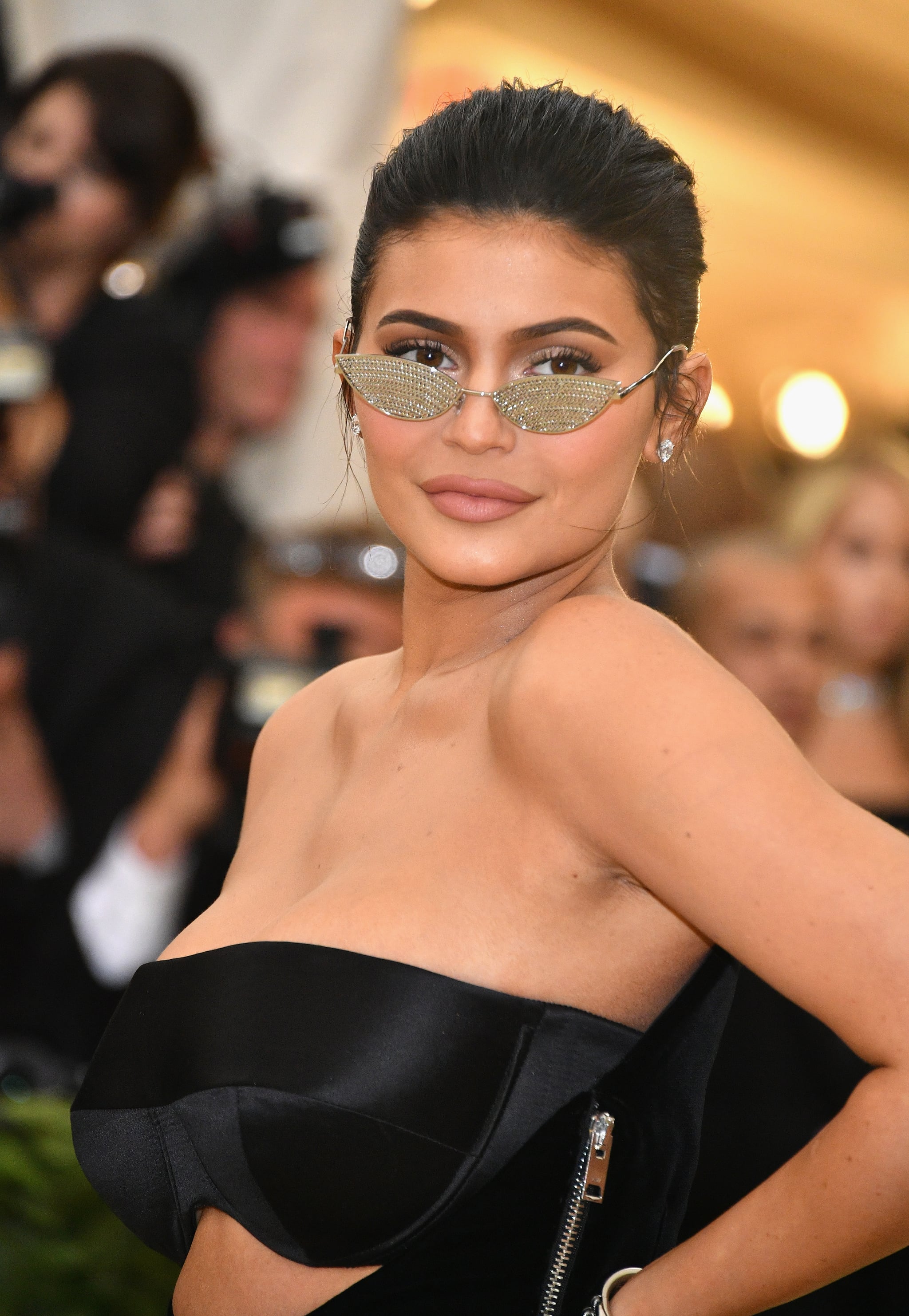 Image Source: Getty/ Dia Dipasupil
You may think that there are only a few ways to spin a french manicure, but Kylie Jenner just debuted another iteration of the nail-art trend, proving that there are actually hundreds of ways you can wear it. Jenner, who's been one of the french manicure's biggest fans since its resurgence in 2018, is currently rocking bright-orange french tips decorated with water droplets — yet another twist on the classic design.
Jenner posted a close-up of the nail art on her Instagram Story and two photos on her feed with a caption of just two emoji, "🧡💦." Though she didn't tag the manicurist behind the extra-long square-shaped nails, but they look like the work of her go-to nail artist, Chaun Peth. In addition to the clear 3D drops of water on the nails, the manicure also features a deep french design with clear base polish, which has been trending for summer.
Get a closer look at Jenner's orange droplet french manicure below.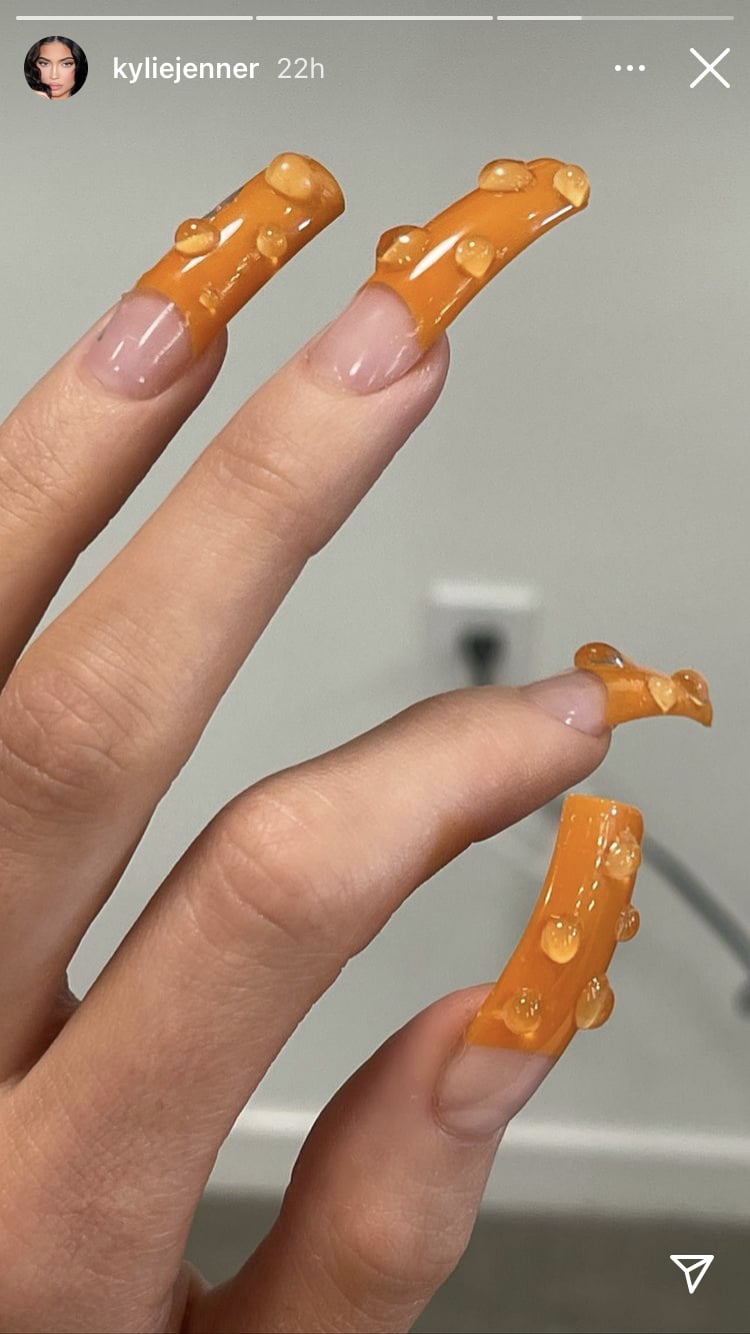 Image Source: Instagram user kyliejenner