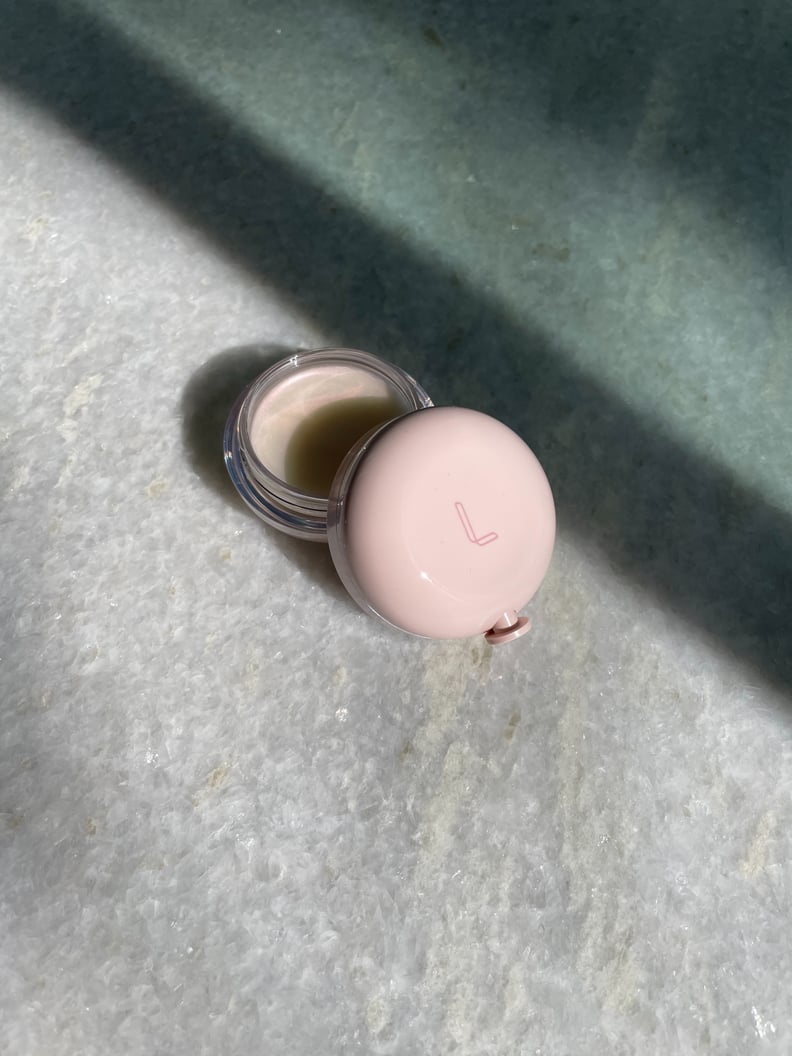 POPSUGAR Photography | Renee Rodriguez
POPSUGAR Photography | Renee Rodriguez
As POPSUGAR editors, we independently select and write about stuff we love and think you'll like too. If you buy a product we have recommended, we may receive affiliate commission, which in turn supports our work.
We've all heard this question before: if you're headed to a desert island, what are the three items you would take with you? Although my answers have changed over the years, it will always include one item: lip balm. I am a lip product fanatic, and I live for anything that accentuates, hydrates, or gives my lips a natural glow.
If you're like me and you care about your lip game, you're probably familiar with Laneige's Lip Sleeping Mask, a product loved by pretty much everyone. Well, allow me to introduce you to Laneige's latest innovation, the Lip Treatment Balm ($25).
I've been a diehard Lip Sleeping Mask fan since the very first day I tried it, but I've always maintained that it's a little thick for daily use 9-to-5. I won't go to bed without it, but I usually skip it during the day in favor of a lighter option. That's where this newer launch comes in.
When I first tried Laneige's new Lip Treatment Balm, I have to admit I was impressed. It's essentially the daytime version of the Lip Sleeping Mask. The formula is made with coconut oil to moisturize and lock in hydration, as well as peptides to smooth lip lines and give a fuller effect. The product has a pearlescent finish, which illuminated my lips and gave them a subtle glow. It also lends a subtle minty sensation, which gave my lips a very slight tingling feeling, although that faded within a few minutes.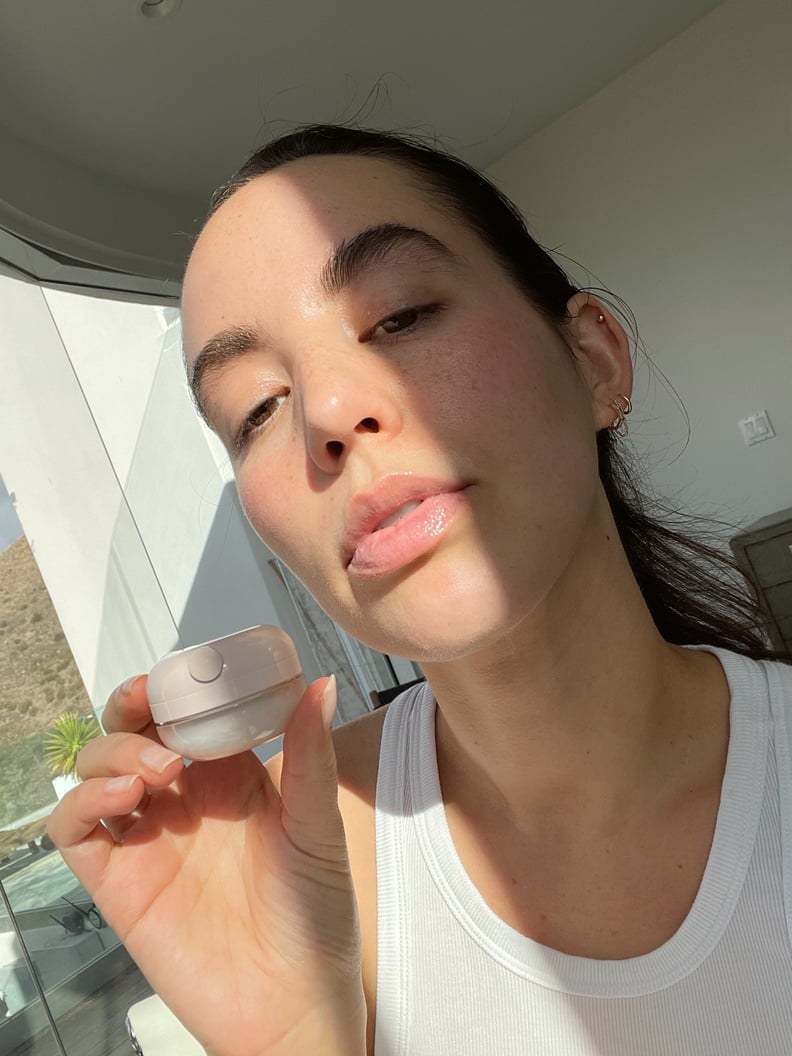 I'm still currently working from home, and I recently moved locations to sit in front of a window (I've gotta get my vitamin D where I can). Although it wasn't planned, my move made the best location for showing off my newly hydrated, luscious lips. The pearlescent finish reflected the light coming in through the window, which gave my lips an illuminated glow that had my coworkers mesmerized during our video calls. (OK, they weren't mesmerized, but at least three people asked me what I was wearing on my lips, and that's a win in my book.) Another plus? The piña colada scent is nothing short of delicious, and kinda made me feel like I was on a beach in Hawaii any time I reapplied.
While my favorite things about this product are in the formula and results, I can't go without mentioning the showstopping packaging. The sleek, cute, pink-and-transparent packaging is stunning and absolutely Instagram-worthy, but my favorite feature? The product applicator can be stored directly in the lid of the lip balm.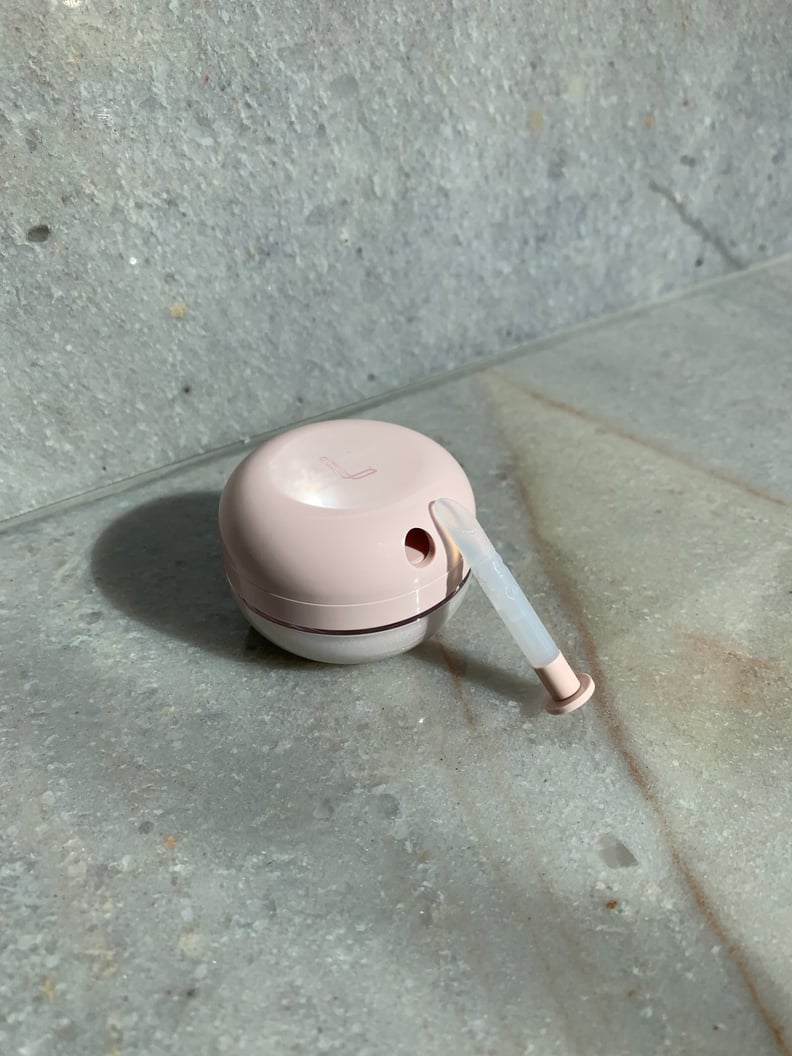 If you've used the Lip Sleeping Mask and managed to hang on to the spatula that was included for application, I commend you. I have repurchased the Lip Sleeping Mask at least four times, and I have lost every single spatula within the first week. I won't lie, I was probably way more excited by this additional perk than necessary, but I have to say I am still loving it.
The Lip Treatment Balm is great on its own, but I've combined it with matte lipsticks to give my lips an irresistible shine with a little added color. I would recommend this product to anyone looking to boost their lips' natural glow, especially if added hydration is the goal. This little jar of goodness has landed a permanent spot on my desk while I work from home — and honestly, the compliments just keep on coming.
Rating:
★★★★☆