Lea Michele Revives Bangs From Her "Glee" Era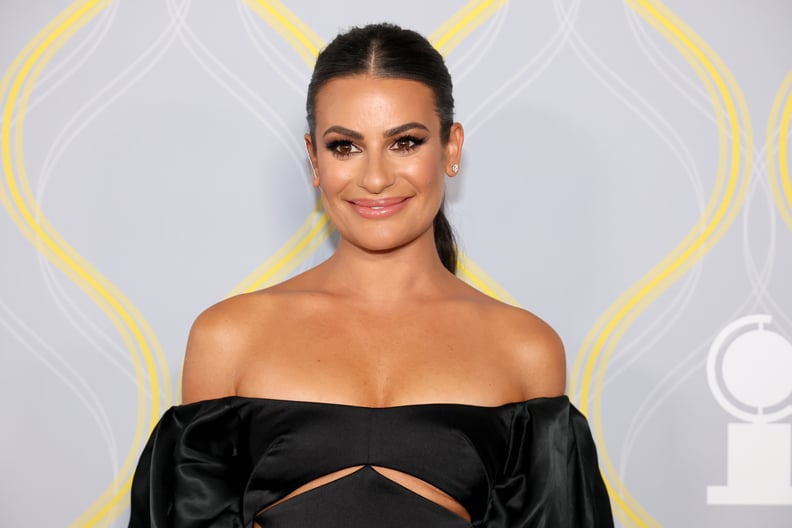 Image Source: Getty / Dia Dipasupil
Lea Michele just brought back one of her most recognizable looks. On Oct. 17, the actor unveiled her new haircut at the annual Golden Heart Awards, wearing her dark brown hair in a french-twist updo to show off her freshly-styled curtain bangs.
Later that evening, Michele shared the transformation in a video on TikTok. "When your husband tells you not to cut bangs," the text read, to the tune of "I Did Something Bad" by Taylor Swift. Fans immediately flooded her comments with references to her "Glee" character, declaring Rachel Berry was back. One commenter even dubbed her fringe "Berry Bangs." Avid "Glee" watchers will remember Michele's Berry sported a long, wispy fringe while she lived in New York during season four of the series, though the "Funny Girl" actor hasn't recommitted to bangs since the show ended, barring a brief stint with the style in 2017.
Hairstylist Dafne Evangelista is behind Michele's latest look, which she described as a "shorter version of curtain bangs." The surprisingly versatile haircut has been making a comeback these past few months, largely due to "the '70s inspiration in the current fashion scene," hairstylist Michael Bowman recently told POPSUGAR. Michele joins celebrities like Kylie Jenner, Hilary Duff, and Millie Bobby Brown, who've recently taken curtain bangs for a spin.
See the Broadway star's haircut ahead.