The Lip Bar's 3-in-1 Tinted Skin Conditioner Review
I Promise, This $17 Tinted Moisturizer Is Your Gateway to the "Skinimalism" Trend
As POPSUGAR editors, we independently select and write about stuff we love and think you'll like too. If you buy a product we have recommended, we may receive affiliate commission, which in turn supports our work.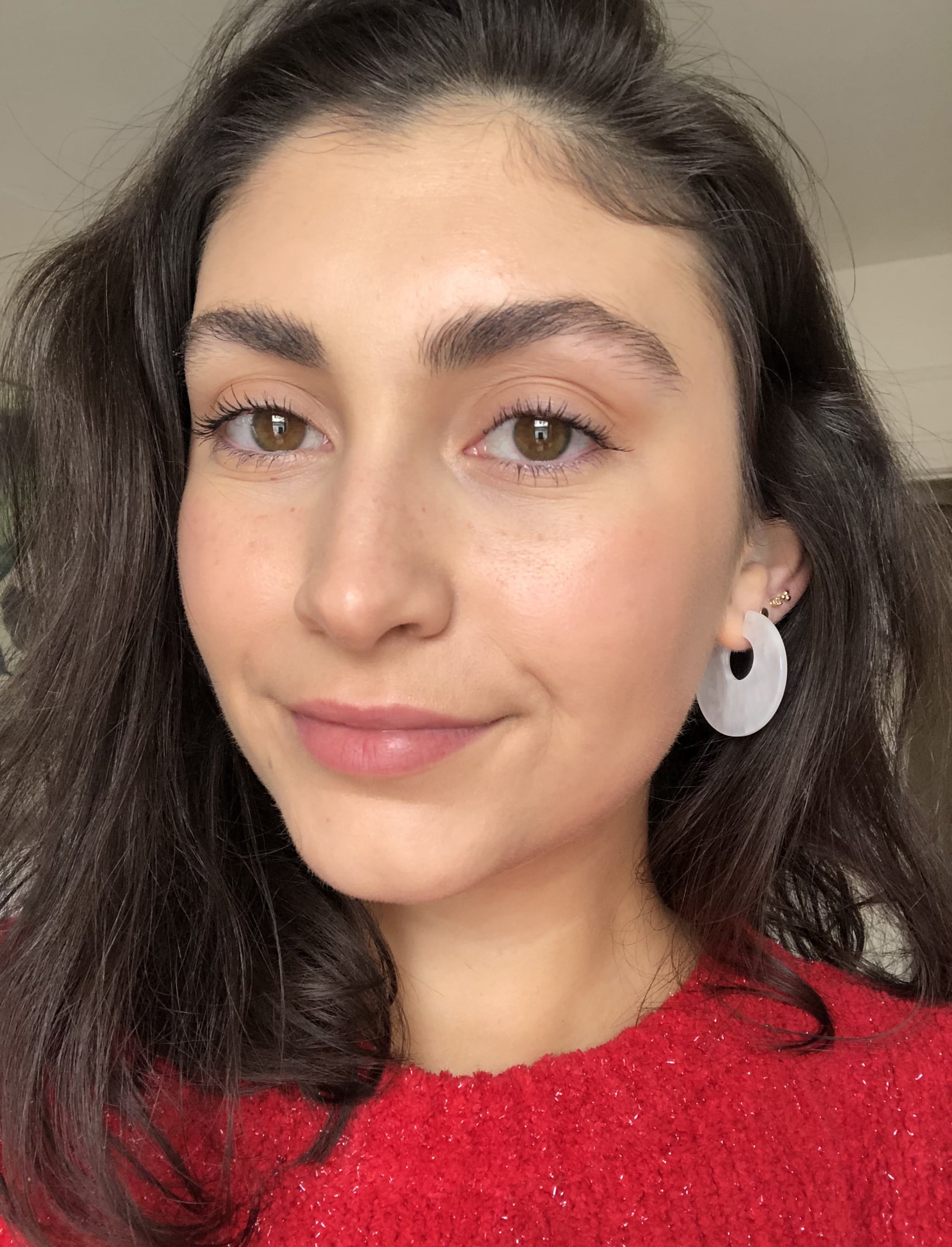 The Lip Bar is known for having amazing lip products, like its cult-favorite matte liquid lipstick, but the brand recently expanded its product lineup to include a new 3-in-1 Tinted Skin Conditioner. The multipurpose tinted face product gives you light, buildable coverage like a foundation but feels and applies like a moisturizer.
I've found great joy in putting on makeup every day (yes, even while working from home), but I've adapted my routine to prioritize quick and easy products that will give me a natural finish, rather than the full-glam I might have worn when I was going into the office. That means I've tested my fair share of foundations, tinted moisturizers, and skin tints over the last few months.
What makes TLB 3-in-1 Tinted Skin Conditioner ($17) stand out to me right off the bat is its texture — it's far more lightweight than most tinted moisturizers but not as runny or greasy as some skin tints. It comes in eight shades, which isn't as expansive as the brand's Skin Serum Foundation, but founder and CEO Melissa Butler told me that because it's a tinted moisturizer, it offers sheer coverage and blends easily to accommodate more skin tones. It also contains SPF 11, but you should still wear sunscreen underneath it because you need at least SPF 30 to protect against UVA/UVB rays — just think of the SPF 11 as an added boost of protection.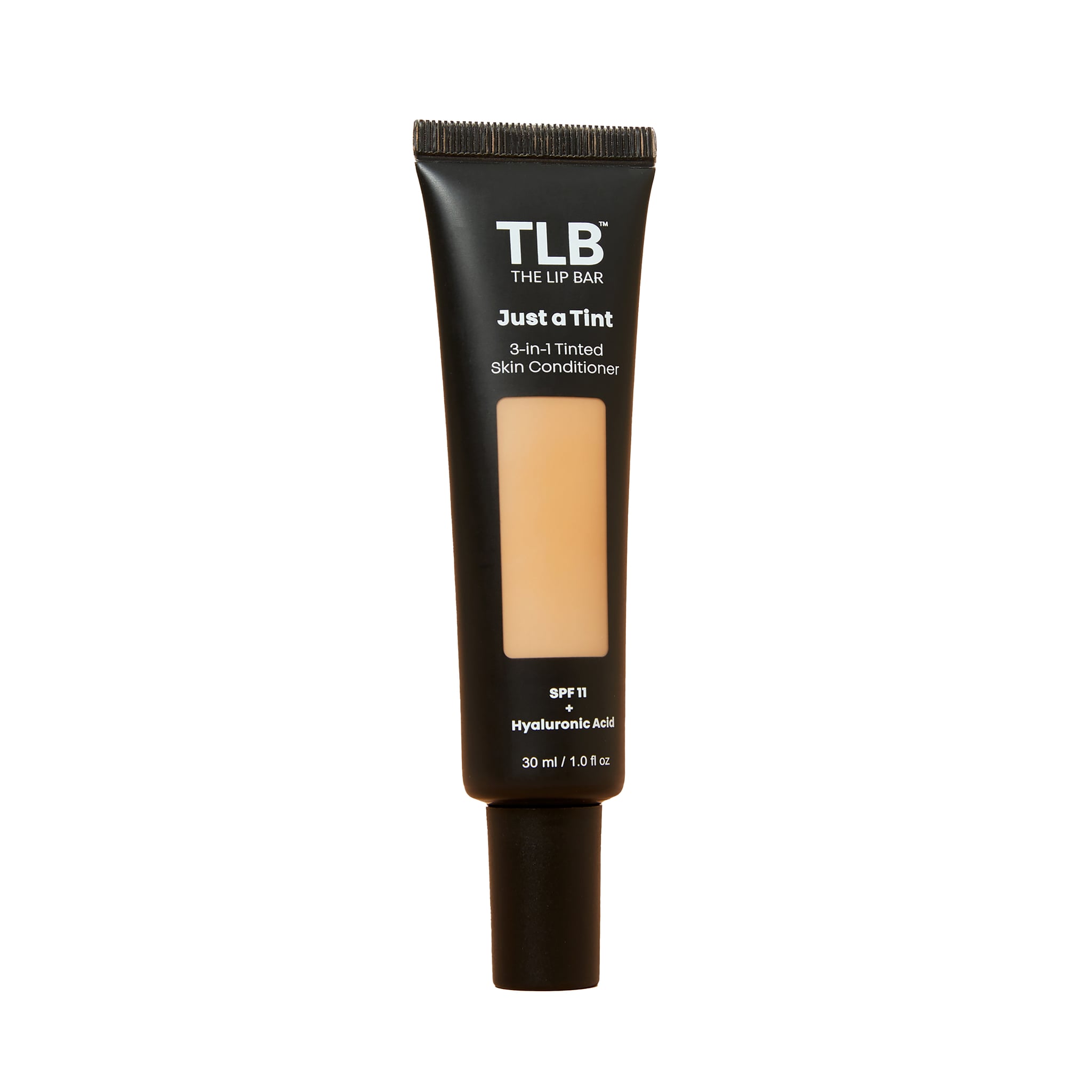 I tried applying the skin conditioner with my hands, a damp makeup sponge, and a brush but it looks just as good no matter what application method you use. My preference is to primer my skin first, then apply a few dabs of the formula to my cheeks, forehead, and chin with my fingers, then blend it in with my sponge. The shade My Fair Lady truly blends like a dream into my light-medium complexion. It has a neutral to warm undertone to it. The additional seven shades go as follows: Beige Bombshell, Caramel Delight, Honey Dip, Almond Joy, Mahogany Mami, Chocolate Chip, and Cocoa Bean.
TLB 3-in-1 Tinted Skin Conditioner ($17) leaves you with a smooth finish and helps slightly camouflage imperfections like discoloration under your eyes and acne spots. You can layer on more or go over it with concealer for more coverage, but on its own, the 3-in-1 Tinted Skin Conditioner is perfect for accentuating your skin's beautiful, natural texture, which is what the skinimalism trend is all about.
To finish off my quick Zoom-friendly makeup look, I apply some light bronzer, cream blush, clear eyebrow gel, and mascara. This is the kind of product I'd wear year-round, for work and a night out (you know, when we can safely have those again).
TLB 3-in-1 Tinted Skin Conditioner can be 3-in-1 Tinted Skin Conditioner or TheLipBar.com for $17.
Rating:
Image Source: POPSUGAR Photography / Jessica Harrington