I Tried Lux Unfiltered's Bronzing Face Drops, and I'll Never Wear Foundation Again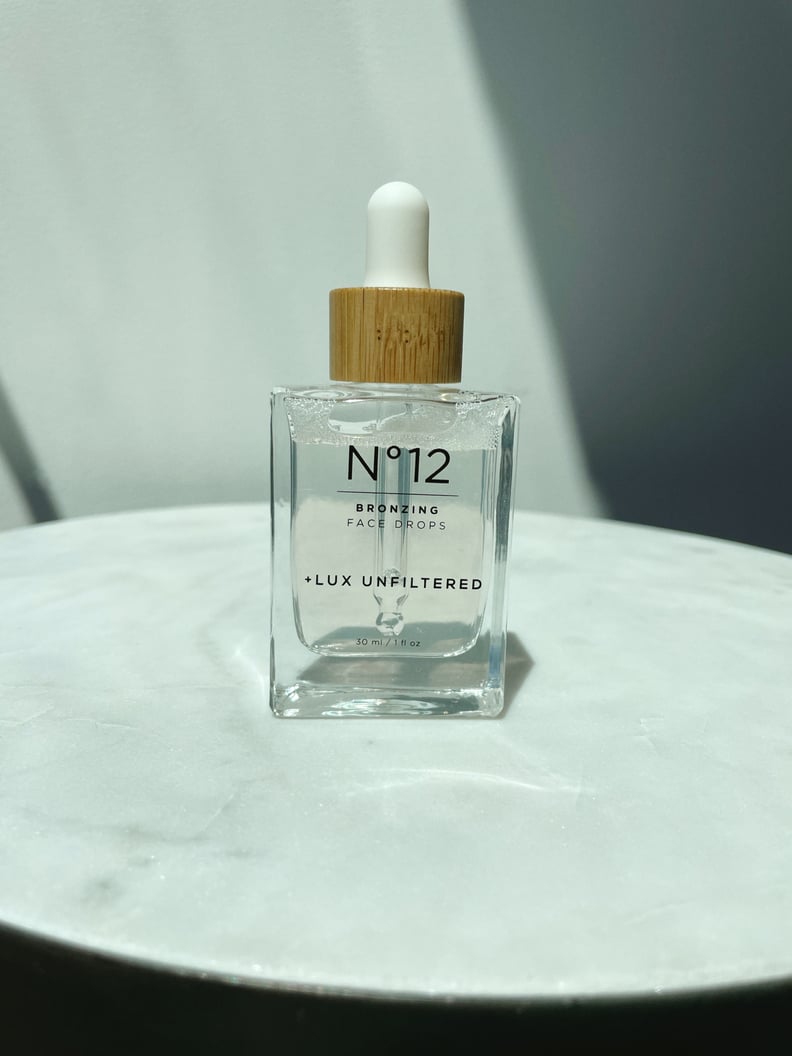 POPSUGAR Photography | Renee Rodriguez
POPSUGAR Photography | Renee Rodriguez
Every editorial product is independently selected by our editors. If you buy something through our links, we may earn commission.
Once upon a time, before I was educated about the dangers of skin cancer and sun damage, laying in the sun with a good book was my favorite activity — not a bottle of sunscreen or hat in sight. These days I know better, so if I'm looking to achieve a sun-kissed look, I always opt for sunless tanners. But when it came to self-tanning my face, I've always had a hard time finding a product that actually worked for me . . . until I tried Lux Unfiltered's No. 12 Bronzing Face Drops ($45).
I finally got my hormonal acne under control a few years ago, and now the only breakouts I get are caused by products that don't agree with my skin. Because it's so sensitive, I try to wear base makeup like foundation or tinted moisturizer only when absolutely necessary. I also usually avoid face tanner because any products I've tried in the past have given my skin pretty terrible breakouts. However, I'm such a fan of the Lux Unfiltered No. 32 Self Tanning Cream that I was crossing my fingers that the brand's face tanning drops would work.
Lux Unfiltered's No. 12 Bronzing Face Drops are made with some key ingredients my skin loves, like Vitamin E and hyaluronic acid (hello, hydration). The face drops are also cruelty free, gluten free, and vegan, which is always a win in my book.
I was definitely impressed with the feel of the product the first time I tried it. The texture was extremely lightweight and silky, and once I had it on, I almost forgot I was wearing it. Some face tanners I've tried in the past have felt heavy on my skin — almost like an extra layer of makeup — so I was thrilled to find that No. 12 felt weightless.
When it comes to achieving a seamless application, Lux Unfiltered made it simple. The face drops can be mixed in with moisturizer, which makes landing a faux glow the easiest thing on my weekly to do list. Typically, I wash my face using a physical exfoliant to get rid of any dead skin. Then, I pat it dry. If I opt to use the self tanner in the AM, I first apply my serums, then mix four to five drops with a very small dab of moisturizer, then spread it evenly over my face and neck. Afterward, I wash my hands with soap and water, let my face dry for about five minutes, and apply sunscreen. If I'm applying at night, I skip my serums and sunscreen and only apply the face drops mixed with moisturizer.
My skin is naturally olive-toned, but keep in mind, more drops = deeper color. If your skin is more fair-toned, I would recommend starting off with one to two drops and slowly building your color. You can apply it on its own, after your moisturizer, but I've personally found the most uncomplicated application comes from adding them into a staple part of my daily skin-care routine. I also try to avoid getting my face wet for dight hours after application so the product has time to develop. The face drops are unscented, but I do notice a little bit of "tanner smell" immediately after applying. However, any scent completely fades after the product is done drying — which doesn't take more than five to 10 minutes, tops.
I always notice a healthy glow immediately after applying, but the true radiance can be seen about eight hours after application, and I honestly need to shout it from the rooftops: this is hands down the best face tanner I have ever tried. No 12 gives me an even, subtle color that looks like I'm either wearing a super light layer of tinted moisturizer — or I just so happened to get the perfect tan on vacation. As for breakouts and irritation, my skin has had absolutely zero reaction to the face drops (other than looking like a freaking bronzed goddess), and my acne prone skin has been as happy as a clam.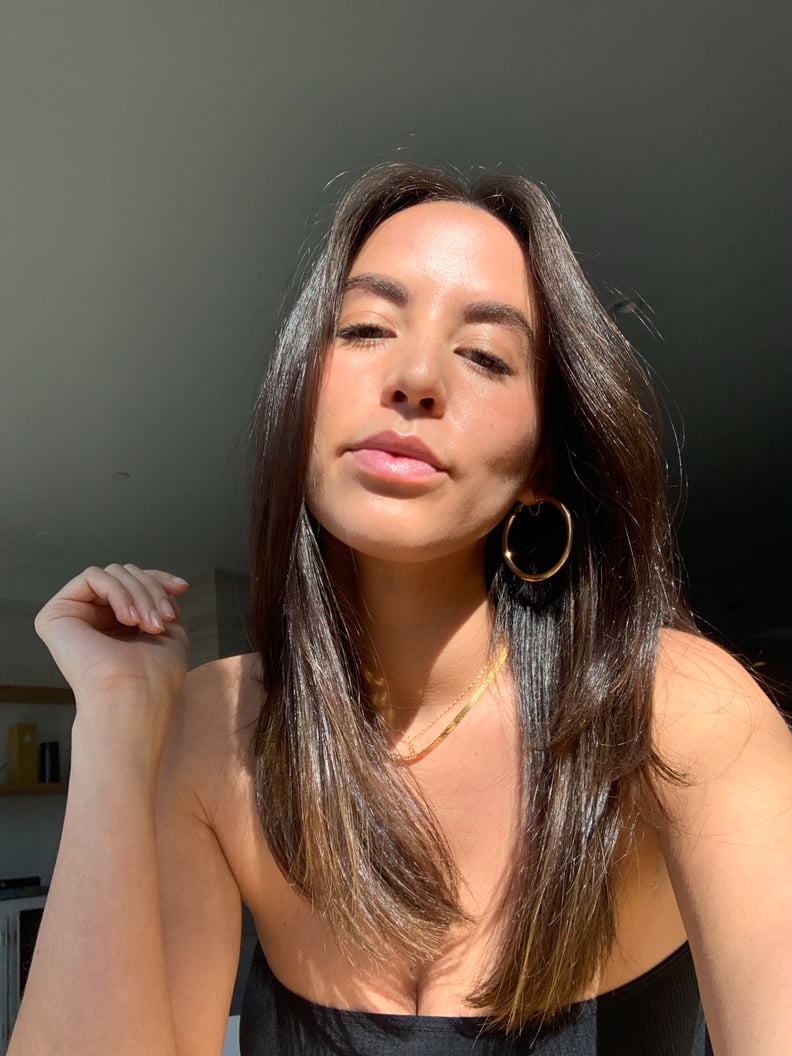 I reapply every three to four days to maintain the color, and I haven't felt the need to apply foundation or concealer in weeks. I can wear this product with absolutely no makeup and feel totally confident on a video call or leaving my house to meet up with friends. Plus, if I'm going for more of a made-up look, I've found the perfect combo: I apply Supergoop's Glow Screen on top my bronzed face, fill in my eyebrows, add a little blush and mascara — and I'm ready to go.
At $45, the price is around what I'd expect to pay for a great quality face tanning product. It's also around the price of what I'd pay for a bottle of foundation, and since this product has basically replaced my need for base makeup, I'm more than sold. If you've been searching for a safe way to achieve a gorgeous glow without the need for heavy makeup, do yourself a favor and click add to cart ASAP.
Rating:
★★★★★