Lux Unfiltered No 32 Review
FYI: I'm Obsessed With the Self-Tanning Cream You've Probably Seen All Over Instagram
As POPSUGAR editors, we independently select and write about stuff we love and think you'll like too. If you buy a product we have recommended, we may receive affiliate commission, which in turn supports our work.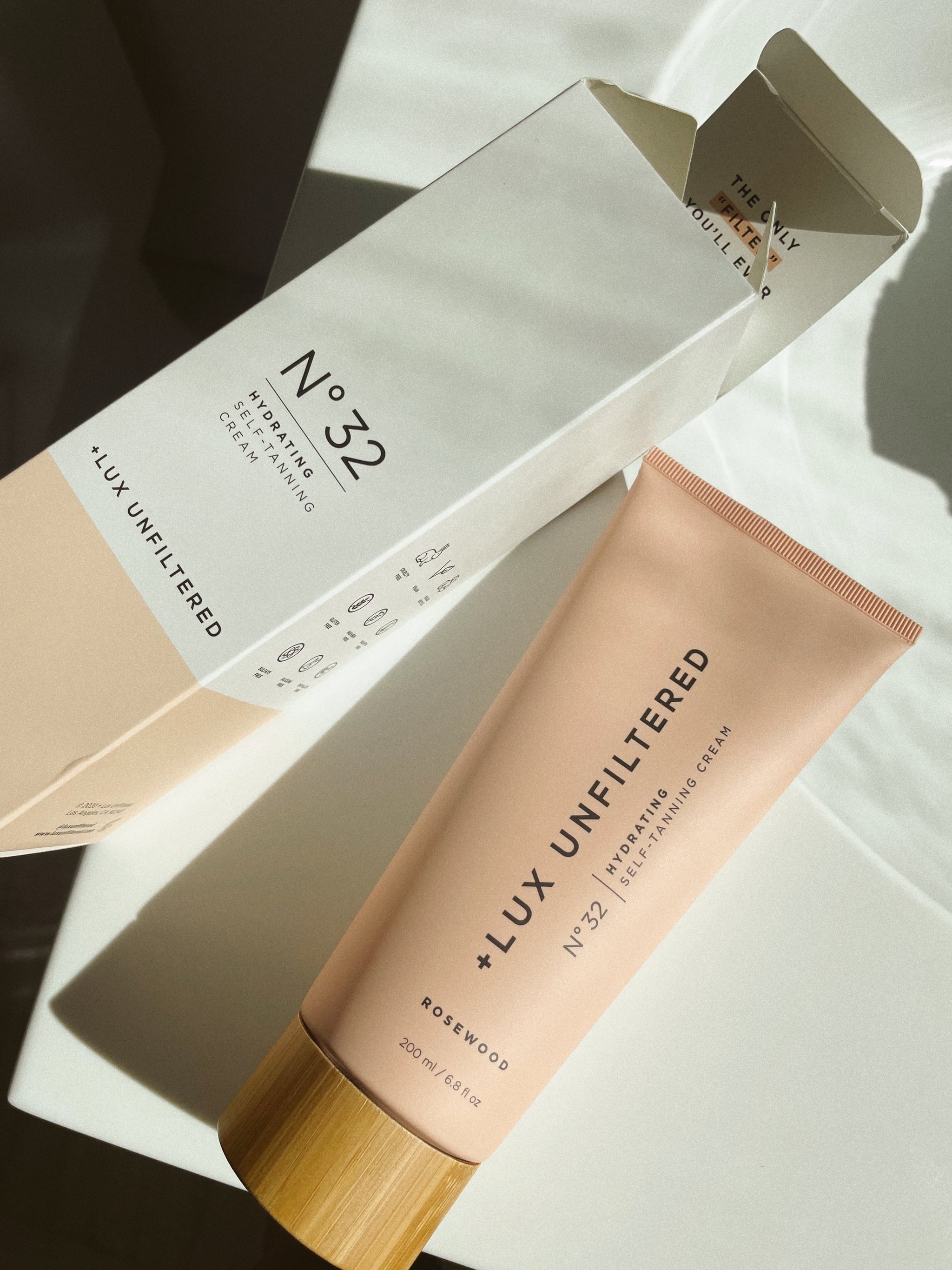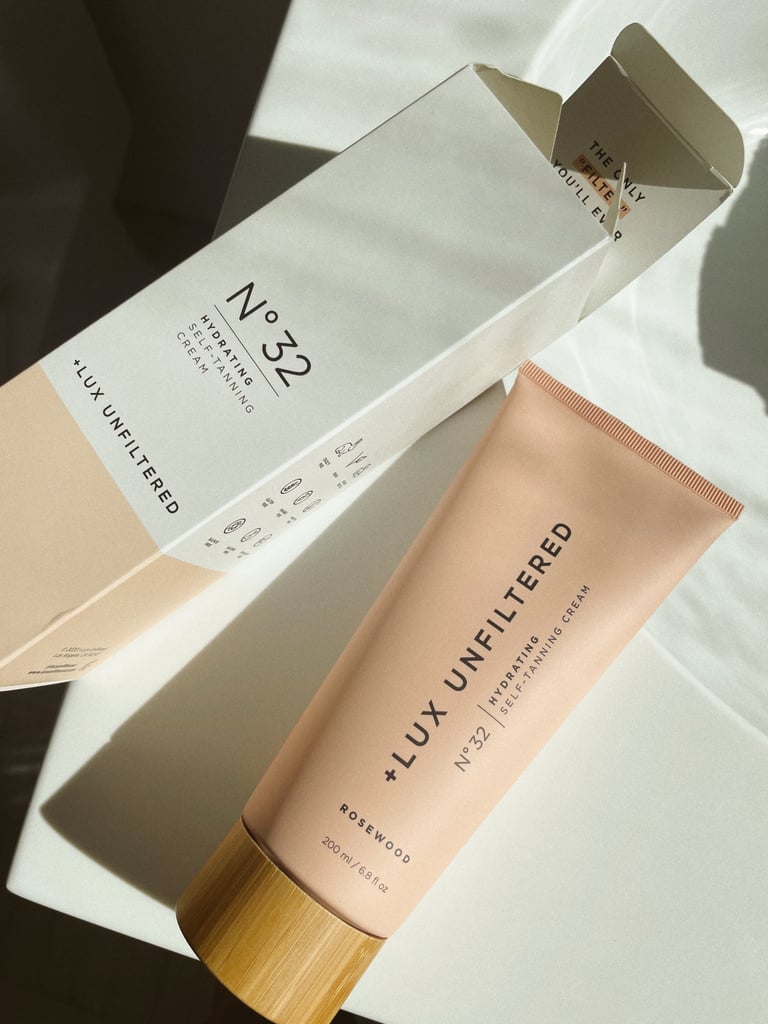 I still remember my first spray tan. It was in anticipation of my first time at Coachella (I know, it doesn't get more basic than that), and I remember it like it was yesterday. I couldn't believe how dry my skin felt afterward, even before landing in the desert, and so I was applying body lotion obsessively throughout the weekend.
These days I've stepped away from spray tans, but I do use a self-tanner to help even out my skin tone and get a golden glow. I've tested quite a few formulas, but I had never found one that was actually hydrating until trying Lux Unfiltered's No 32 Gradual Self-Tanning Cream ($32).
Lux Unfiltered was created by the always-glowing lifestyle blogger Sivan Ayla. She formulated No 32 while pregnant, and the product is vegan, cruelty free, and nontoxic. No 32 is also formulated with key ingredients like shea butter, cocoa butter, almond oil, passion fruit oil, and avocado oil that pack a hydration punch while still making sure you're able to achieve your desired tan.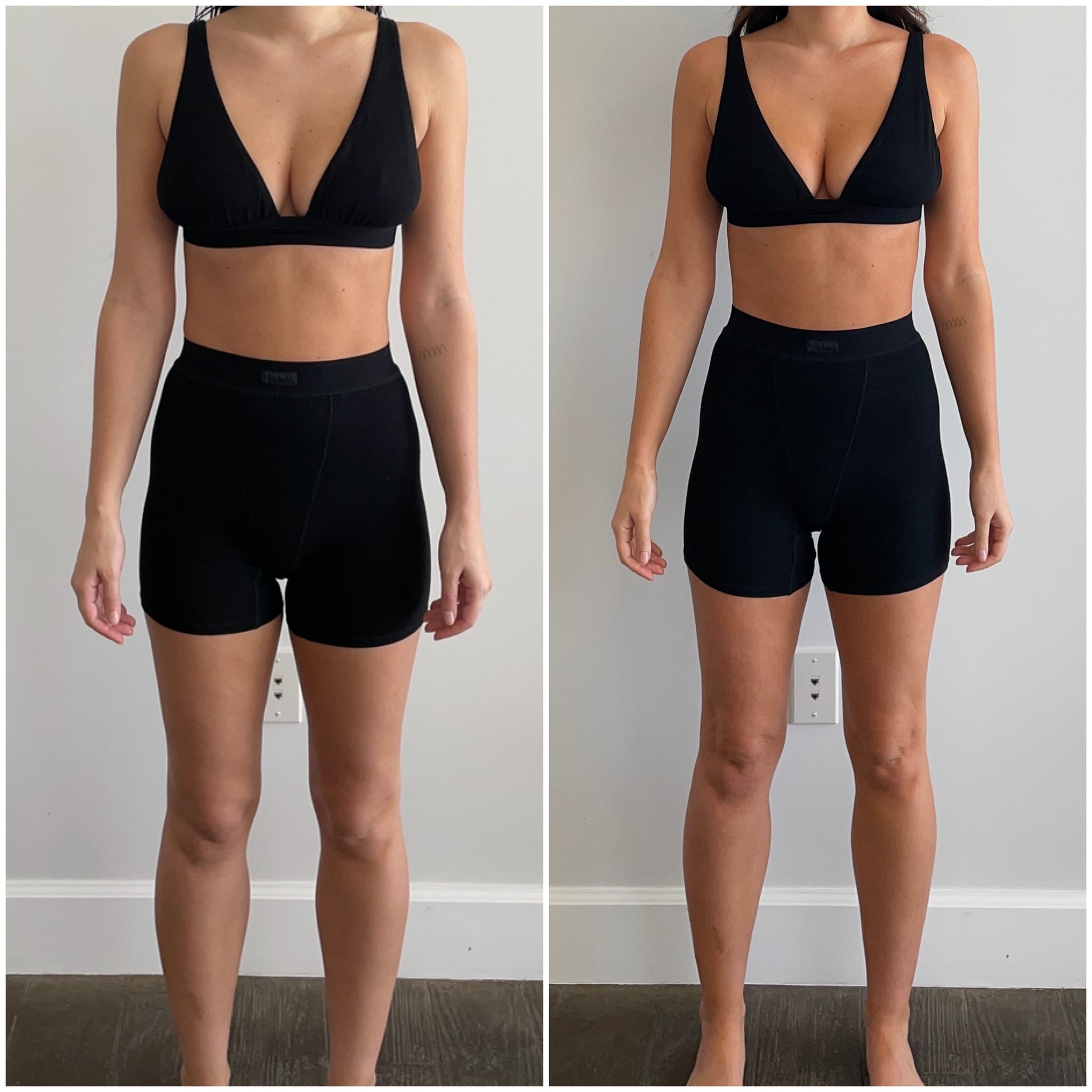 I love that No 32 is super subtle unless you opt to layer multiple coats. I make sure to exfoliate in the shower prior to application. I usually use it once a week to maintain a natural glow. When applying, I rub an even layer all over my body in circular motions. I use a very, very tiny amount on my feet, and then wash my hands with warm soap and water. I do not apply to my face (although Lux Unfiltered does have a face product that is on my list to try). When it comes to getting my hands, I squeeze a small amount onto the back of one of my hands and then rub the back of my hands together to get the product all over. The Lux Unfiltered website recommends avoiding contact with water for eight hours after application for best results. I've showered after six hours and been fine, but if you're looking for a deeper color, those extra hours definitely help.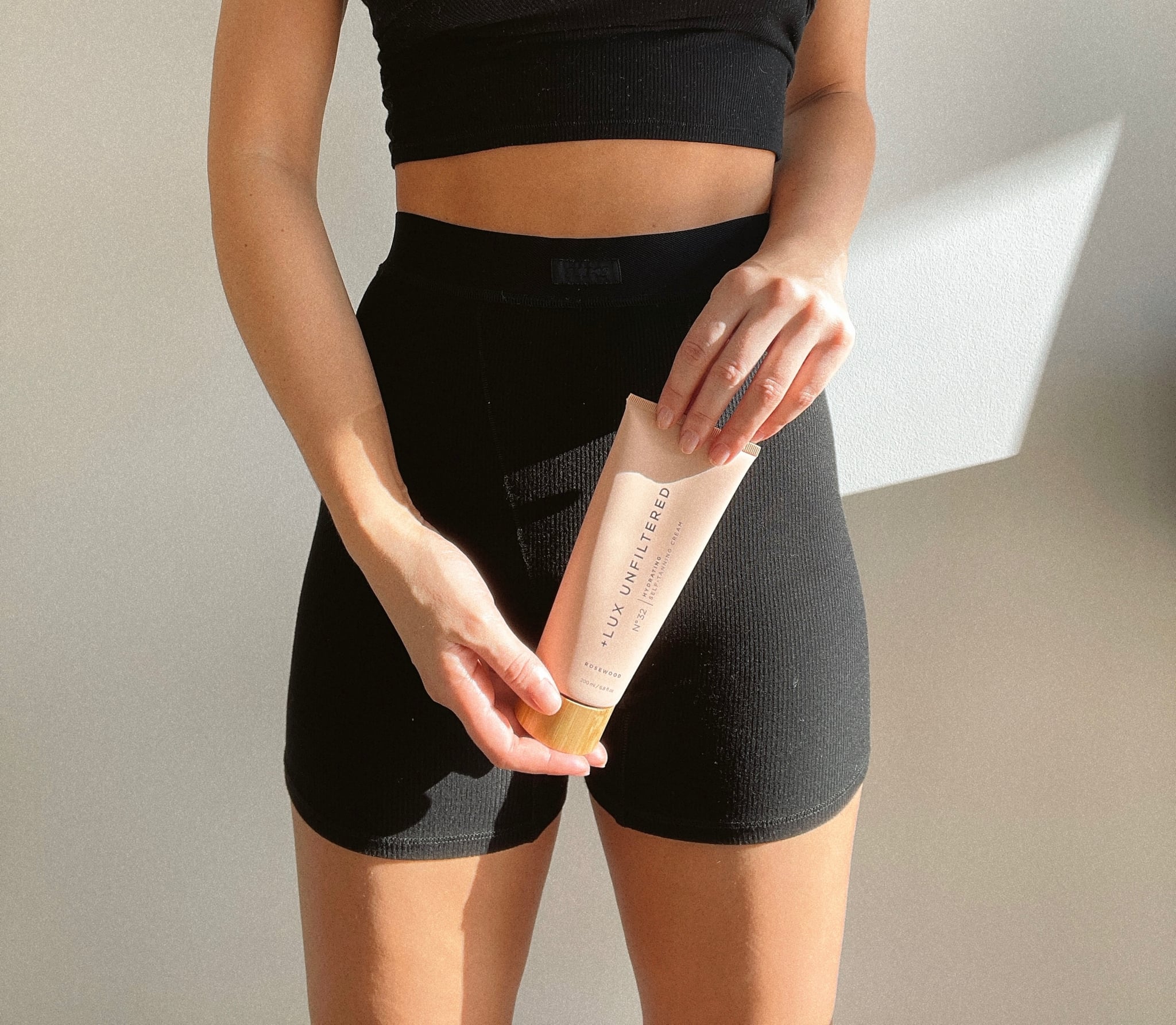 Quick list of pros: the formula is lightweight, and it absorbs quickly into the skin. You don't need a mitt for application, and the color applies extremely evenly. The color is buildable, but starts out subtle, which is great whether you're dipping your toes into self-tanning or diving right in. The color is also exceptionally long-lasting. I haven't noticed any color transfer, which means that your white sheets and any light colored clothes are safe from stains. It does fade out evenly after about a week, but without leaving skin splotchy — a huge plus.
As for the cons: the product can be a little sticky immediately after application. However, that does fade once the lotion sinks into your skin. It also can be a little smelly if you're sweating after the initial application, but any smell fades after your first shower.
No 32 recently became available on Amazon, and I actually signed up for a subscription because this product has easily made it onto my "can't live without it" list. The bottom line: Lux Unfiltered's No 32 Self-Tanning Cream is the perfect pick for a radiant, glowing, natural looking tan, without all the icky dryness from typical self tanners.
Rating:
Image Source: POPSUGAR Photography / Renee Rodriguez