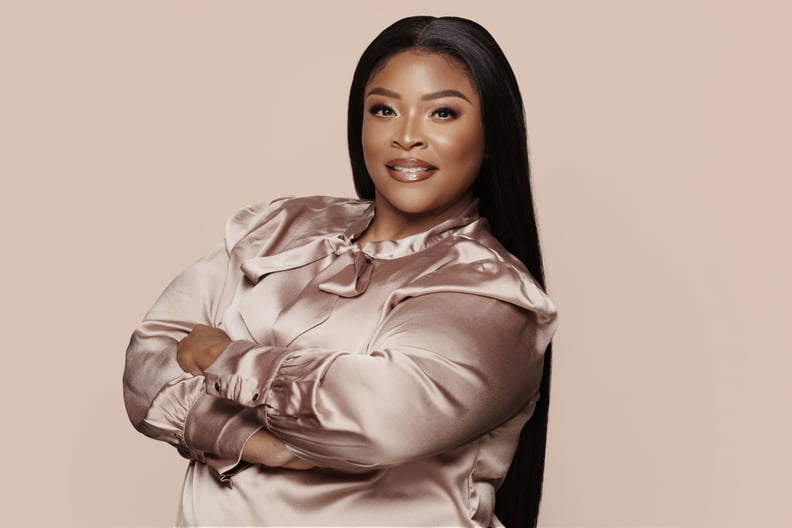 Courtesy of LYS Beauty
Courtesy of LYS Beauty
Too often, the best beauty stories go Untold, solely based on a person's skin color, religion, gender expression, disability, or socioeconomic status. Here, we're passing the mic to some of the most ambitious and talented voices in the industry so they can share, in their own words, the remarkable story of how they came to be — and how they're using beauty to change the world for the better. Up next: Tisha Thompson, founder of Lys Beauty, the first Black-owned "clean" cosmetics brand at Sephora.
I started off my career as an accountant. I was a makeup artist as a hobby; it was a passion and it fueled my creativity, but I had military parents and they insisted I go to college. Back then, I guess you could say those artistic professions weren't as glamorized as they are today. It was like, get a real job and get settled, that sort of thing, but I didn't want to do accounting — I really wanted to do makeup.
After graduating I landed this awesome job with a company where I rose through the ranks and helped build brands, and all of the brands were clean-beauty focused. That's where I learned everything I know about the clean beauty space, from development to marketing, and that's how I landed my role at PUR Cosmetics. There, once I had a seat at the table, I had the opportunity to help build and diversify within that brand. That's where my passion quickly led me to realize I wanted to start my own brand because I just felt there was just so much work to be done, and I really wanted to tell it from a lens of a multicultural consumer. Also, being a plus-sized girl, it struck a chord with me that I didn't really see a lot of girls who looked like me in campaigns. There was this whole fire in me to just do something completely unique and different from what was being presented as the standard of beauty.
That's where Lys spun out from — it's this whole message of loving yourself and that everyone deserves to be seen. Even the packaging represents igniting that change because it's in the shape of the Delta symbol, which means change. I approached Sephora and said, "Hey, I really think there's a huge opportunity to diversify within the clean space," knowing that they are already not only focused on clean beauty, but also on bringing more Black-owned businesses within their walls. I thought it was just awesome that they even took my call. Sephora is the mecca in terms of all things beauty.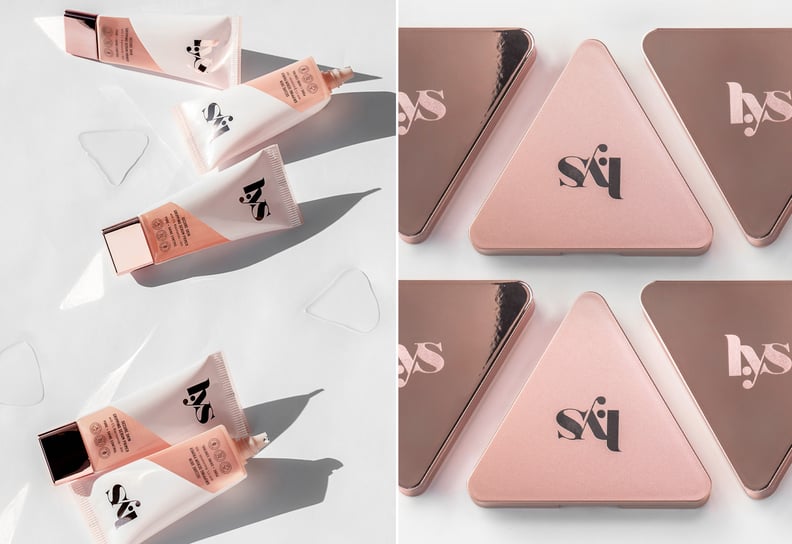 To be in a mass retailer, it's pretty expensive. It takes funding, and we know that Black-owned brands are the least invested [in] brands in this space. So, if you don't have funding, then you can't support a large retailer. That's a huge obstacle. Then, if you look at the brands that are already in mass retailers, they could certainly do a better job at being more diverse, but the challenge there is they don't necessarily have the right people in the executive seats to point out the issue, because it's not a problem that's impacting them in the day-to-day. When you don't have people of color in your executive roles, it makes it tough to truly be impactful in the space.
There's enough room for all of us, so I'm excited to be a catalyst in that. We still have so much to do, but it's exciting to see the progress.
The first product I knew I wanted to make was foundation because I felt that's where the biggest white space was in the clean space. Things weren't pigmented enough to show on deeper skin tones. I also have really sensitive, acne-prone skin that gets triggered with harsh ingredients and fragrances, so it was important to me that I created a product that was sensitive enough for people like me. If I'm not going to put it on my face, I'm not going to sell it to you.
The price point was critical for me, too. I wanted something accessible. It needed to be affordable so that it didn't leave anyone out; everyone deserves access to clean beauty. And I believe you don't have to compromise on having those nice finishes, either. You can have something that is beautiful on your vanity and that makes you feel like you're giving yourself self-love, as well as get something at an affordable price. Everyone deserves a piece of luxury.
I'm excited and super honored to even be given the opportunity to bring my vision to the world, and to hopefully ignite change and make an impact in this industry so that more brands like mine can come in. There's enough room for all of us, so I'm excited to be a catalyst in that. We still have so much to do, but it's exciting to see the progress.