MAC x L Powder Kiss Liquid Lipcolour Lipstick Review
This Matte Liquid Lipstick Survived 2 Dinners in 1 Night
As POPSUGAR editors, we independently select and write about stuff we love and think you'll like too. If you buy a product we have recommended, we may receive affiliate commission, which in turn supports our work.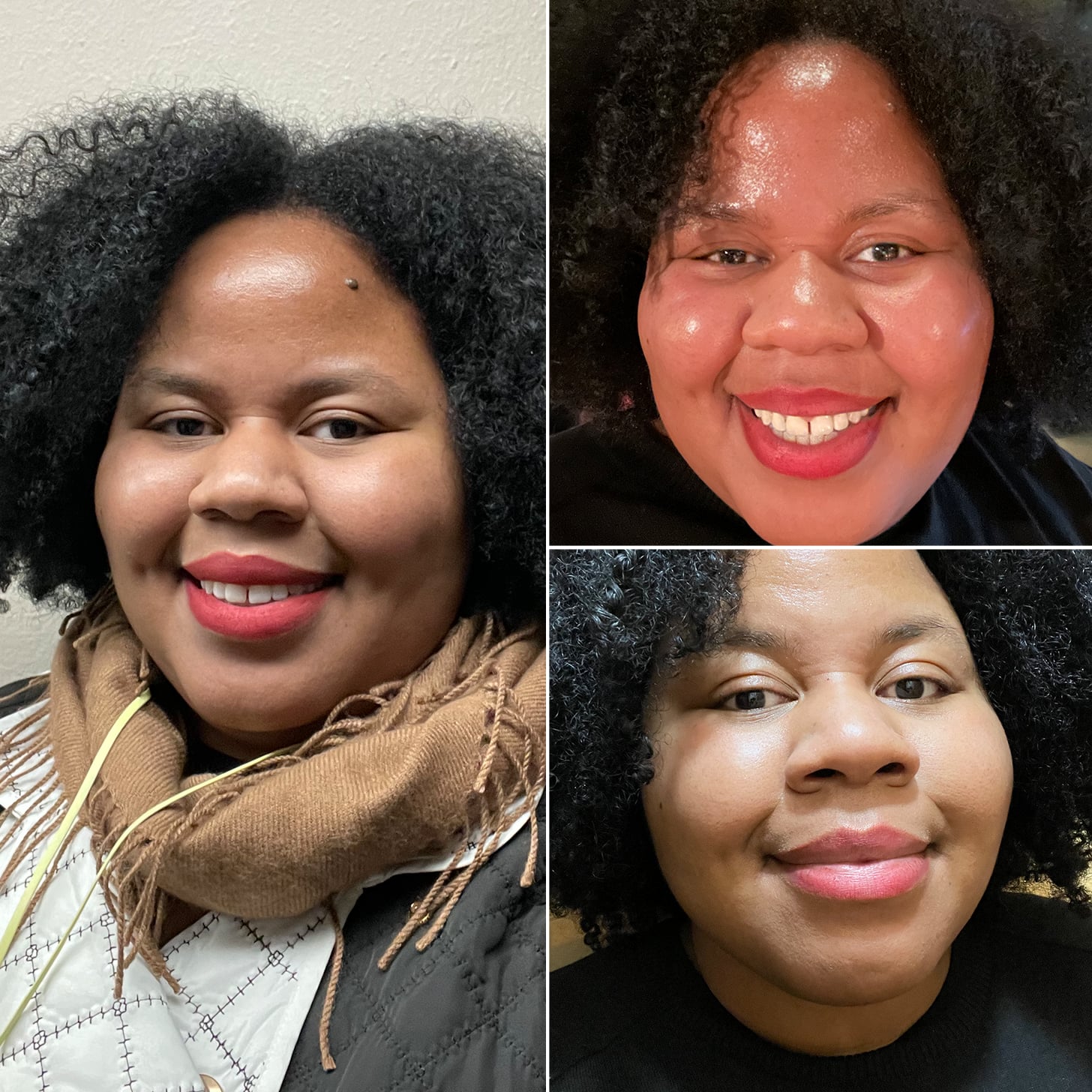 As a fan of K-pop quartet Blackpink, I was excited by the announcement of a collaborative collection between member Lisa and MAC cosmetics, named MAC x L. The entire collection includes highlighters, blushes, an eyeliner, an eyeshadow palette, and liquid lipsticks. After being offered the opportunity to try the MAC x L Powder Kiss Liquid Lipcolour ($27), I swiftly selected the berry-tinted color named Fashion, Sweetie and patiently waited for the package to arrive so I could give it a thorough test.
On a cold and dry Tuesday evening, I had two back-to-back dinners planned for one night. The first dinner was a business-related event, which included cocktails, a salad, an oven-baked chicken main course, and a dessert sampler. The second was an intimate Lunar New Year celebration with friends. The menu included soup, baked pork, and pan-seared oiled veggies. Knowing I had two dinners with fairly different menus, I thought it was the perfect night to see if the MAC x L Powder Kiss Liquid Lipcolour could last all night.
I enjoyed the texture of the liquid lipstick while applying it; it had a creamy, whipped consistency. The hourglass-shaped applicator glided along my lips nicely without traveling outside of my lip line. It took about two swipes to get the coverage that's pictured in the top left photo. I didn't use any balm or liner underneath. After it quickly dried to a soft matte, I felt my lips were not dehydrated but not super moisturized — like when I apply lip balm. Still, they felt comfortable and ready for a night out.
Pictured above in the top right corner are the results after the first dinner. The berry hue was still all over my lips, but I could see that more pigment remained along the outline. The bottom-right image shows the results after dinner number two, with no reapplication. I noticed that the lipstick left a light berry color all over my lips — similar to the effects of a lip stain.
I used an oil-based cleanser to remove the liquid lipstick off of my lips with ease, during my pre-bedtime skin-care routine. After my pleasant experience putting the MAC x L Powder Kiss Liquid Lipcolour through a multimeal evening test, I'm happy to report that this liquid lipstick has earned a permanent spot in my lipstick collection. It's easy to apply and comfortable on my lips, and it leaves a subtle stain that's not a hassle to remove.
Rating: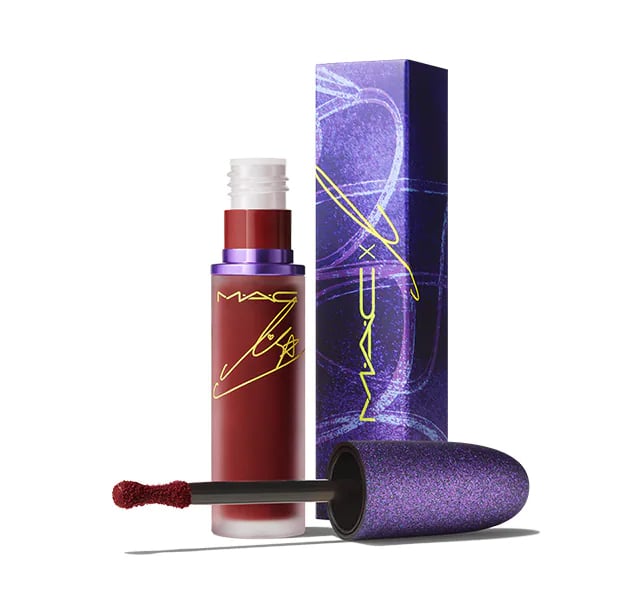 Image Source: POPSUGAR Photography / Angelica Wilson