Machine Gun Kelly Gets Tattooed During Tour Rehearsal
Machine Gun Kelly's Definition of Multitasking Is Getting Tattooed During Tour Rehearsal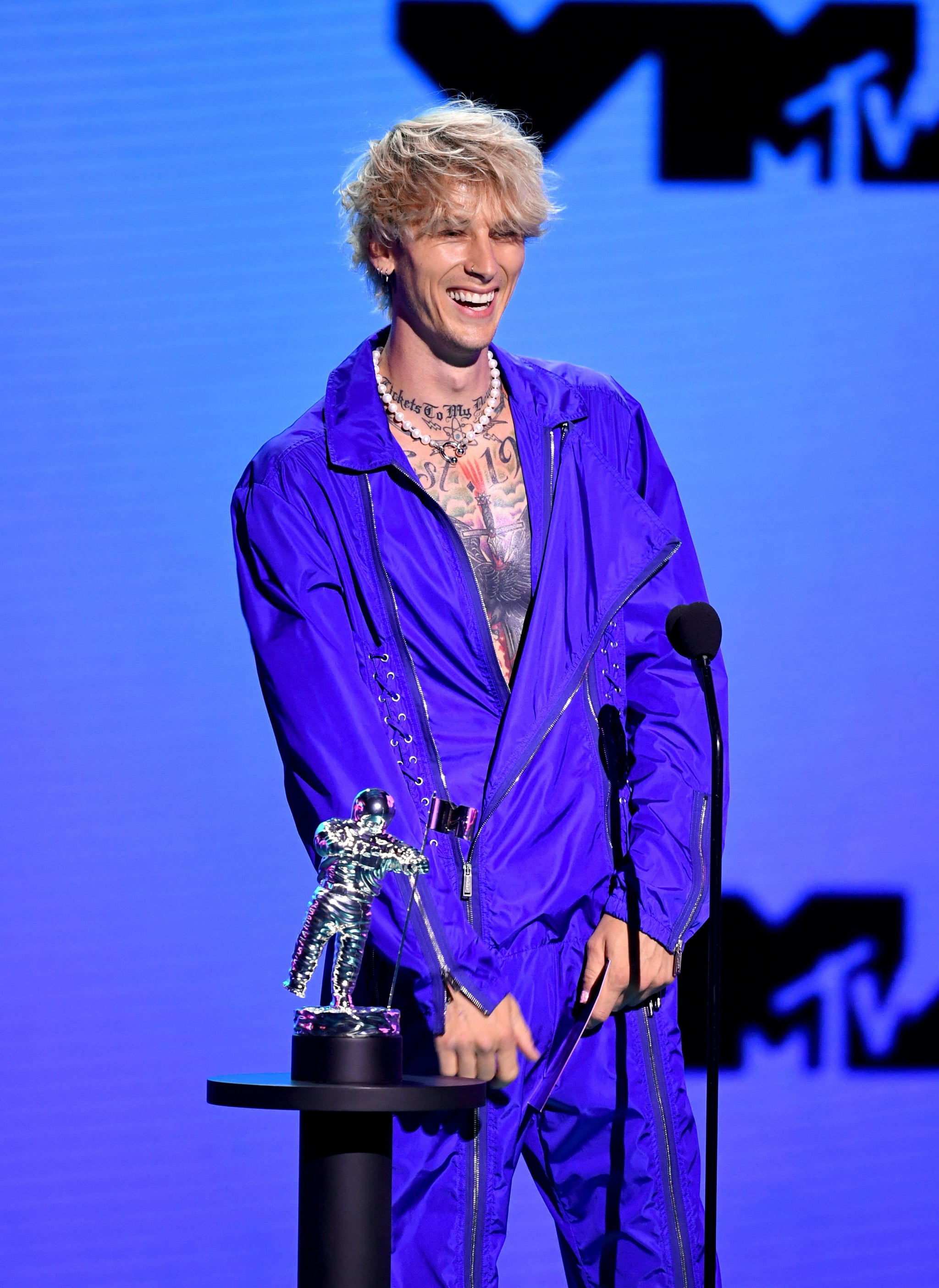 Image Source: Getty / Kevin Winter / MTV VMAs 2020
Machine Gun Kelly is back on his best rock-star behavior. While rehearsing for his upcoming "Mainstream Sellout" tour, the rapper posted a video of him simultaneously singing and getting a new tattoo. "Multi tasking," he wrote on Instagram. "Rehearsals are fun nowadays."
While the exact design MGK got is not totally clear from the footage, the initial art resembles the forest spirit from Studio Ghibli's "Princess Mononoke." The tattoo artist in the video does some shading work on MGK's upper right thigh while he sings the track "Maybe" off his new album, and musician friends were quick to leave their praise. This included Avril Lavigne, who commented, "Lol omg amazing," and Travis Mills, who called the moment, "Epic."
MGK has been getting tattoos since he was 14 years old, so it makes sense that he seemed unfazed by the pain. With a conservative estimate of about 83 tattoos (as of the start of this year), he tells Untitled Magazine that the only thing he regrets is how popularized tattoos have become in mainstream culture. "It was the most punk rock thing I could ever do to myself. Now, I look at tattoos on my body and I kind of regret [it] because it became really accepted in popular culture," he says. Of course, that hasn't stopped him from getting matching tattoos with people like Travis Barker and, of course, his "twin flame," Megan Fox. Hopefully, this will be another tattoo he won't regret. Check out the full video below to see how MGK still makes tattoos punk rock.