MadLuvv Brow Stamping Kit Review
Everyone on TikTok Agrees: This Brow-Stamping Kit Is a Game Changer
As POPSUGAR editors, we independently select and write about stuff we love and think you'll like too. If you buy a product we have recommended, we may receive affiliate commission, which in turn supports our work.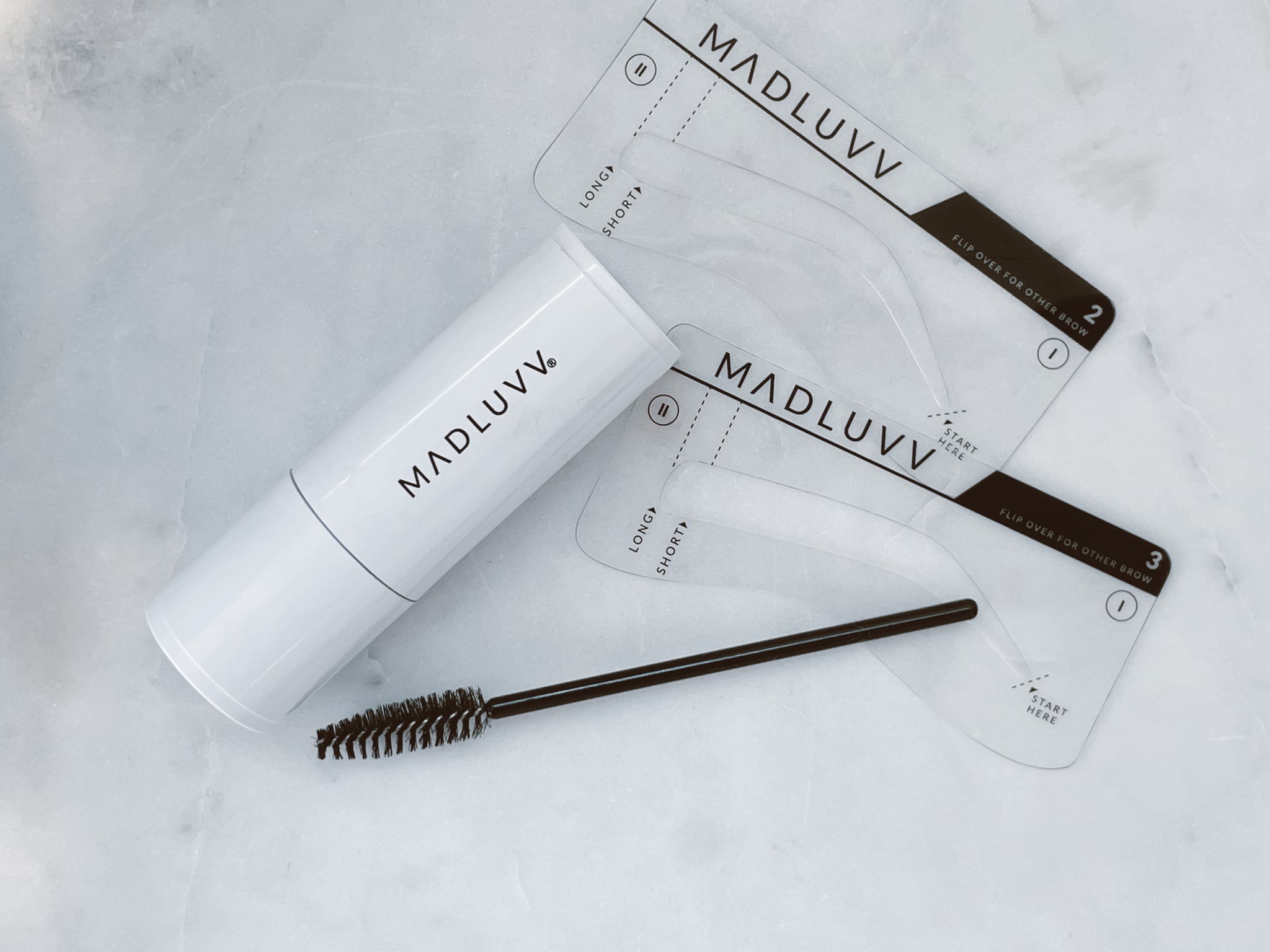 Madluvv just restocked its Brow Stamping Kit on Amazon.
It's gone viral on TikTok for its easy-to-use stencils and stamp applicator.
We tried the Madluvv Brow Stamping Kit and found the process quick and convenient.
I'm no stranger to the woes of uneven, sparse eyebrows. I've been on a brow growth journey for roughly two years now, and while I have seen some improvement, I still don't feel fully confident leaving the house without filling them in. Because I'm forever searching for the easiest, most effective solution, I've been pretty committed to trying every brow product I can get my hands on. I've tried tinted gels, pomades, and pencils, but when I saw Madluvv's Brow Stamping Kit ($43, originally $50) all over my TikTok feed, I knew I had to try it.
The kit was so popular that it was sold out for quite some time, but I finally got my hands on it. I have to say: I'm impressed. While I wasn't sure if stamping on my eyebrows would actually work, after just one use, I became a brow-stamping advocate.
The Madluvv Brow Stamping Kit came with everything I needed for the perfect brows: a spoolie to brush the brows, five eyebrow stencils of different shapes and sizes, and of course, the stamp itself. Everything is housed in a small zippered pouch, which makes keeping track of your tools and product super easy and convenient. The kits offer eight different colors, including auburn, blond, taupe, light brown, medium brown, brunette, dark brown, and black. I opted for brunette, but I probably could have gotten away with medium or dark brown as well.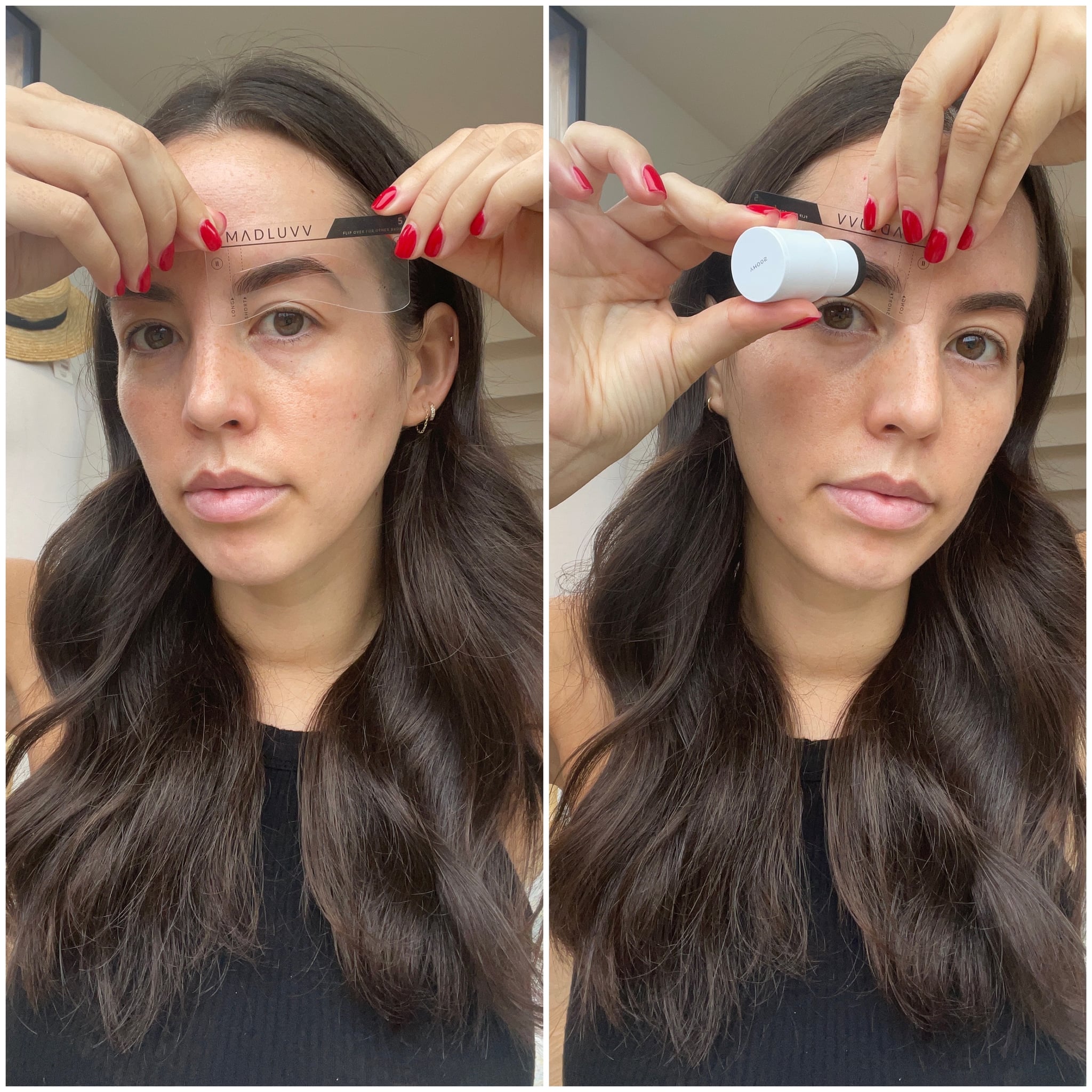 When it came to application, the process was seamless. After combing through my brows with the included spoolie, I chose the stencil that best fit my brow shape and size. I opted to use size four, but I've also opted to use size five when I want the look of an even thicker brow. I placed the stencil over my brow, opened the stamp, and started stamping. Since I like the ends of my brows to be the darkest — and because I've found that the color is darkest and most concentrated within the first couple of stamp applications — I started at the tail of my brows and worked my way toward the front. I went over the hairs twice with the stamp, removed the stencil, and voila: a perfectly arched eyebrow.
My jaw visibly dropped the first time I used the stamp and stencil because it was so easy. For the second eyebrow, I wiped the same stencil with a piece of tissue paper, flipped it over, and repeated the original steps. For me, one of the hardest parts of filling in my brows is getting the shapes to look even, so my jaw dropped yet again because of how even they looked when I was done. Not only was the eyebrow stamp one of the easiest brow products I've ever used, but it also made them look better than they have in years.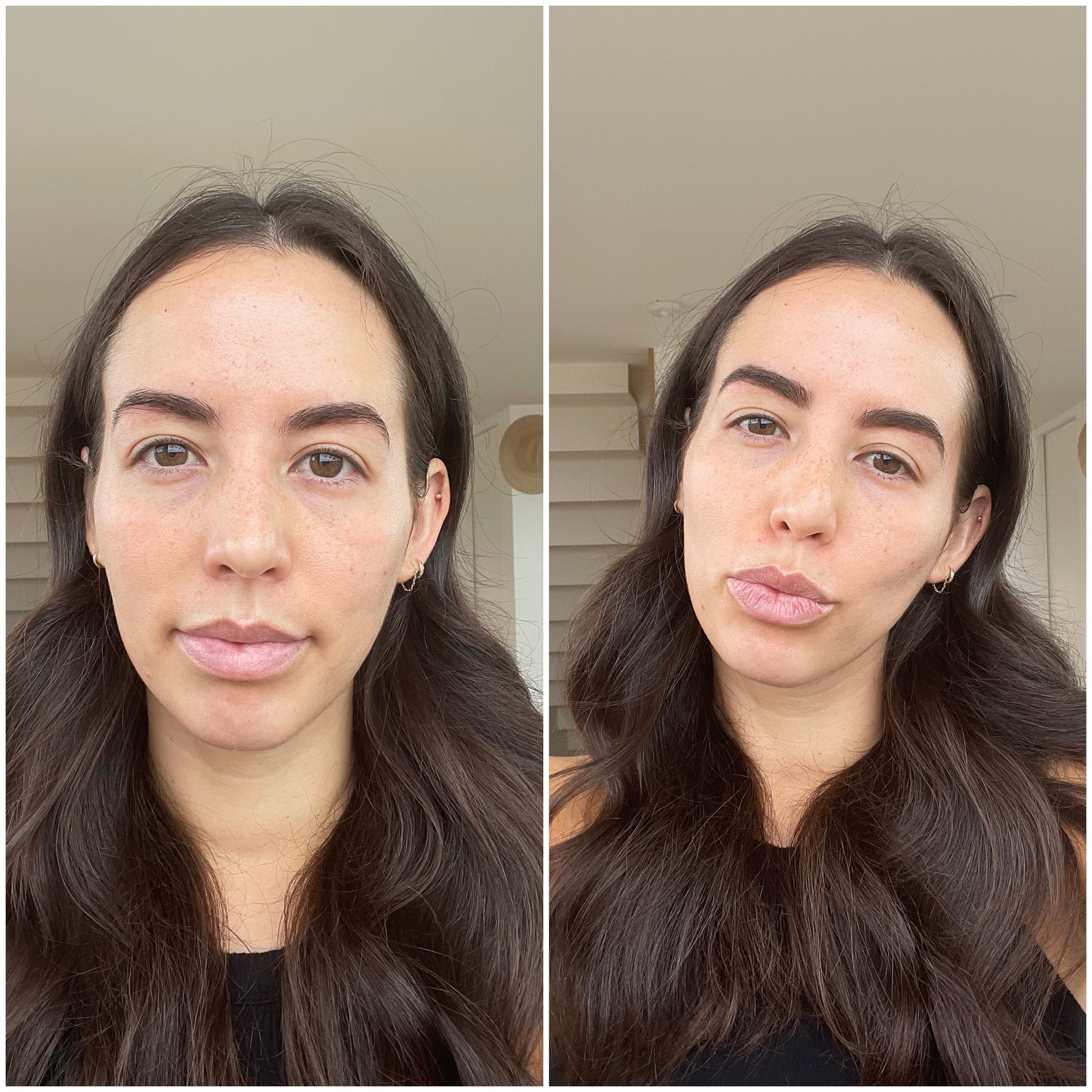 I've been using the brow stamp for more than a month now, and it's become my go-to product no matter the occasion. It's quick and easy to use when I'm going for a casual look, and it pulls my face together even if I'm not wearing any other makeup. It's also perfect as a finishing touch when I'm going for a full glam look, and the stamp really does stay put all day. I've had issues with brow products fading after a few hours, but with this product, you can truly "set it and forget it."
I would recommend this stamping kit to anyone looking for an easy way to finally attain the perfect brow. It's so simple, I have faith that even the most beauty-challenged can achieve their brow goals using this stamp.
Rating:

Image Source: POPSUGAR Photography / Renee Rodriguez