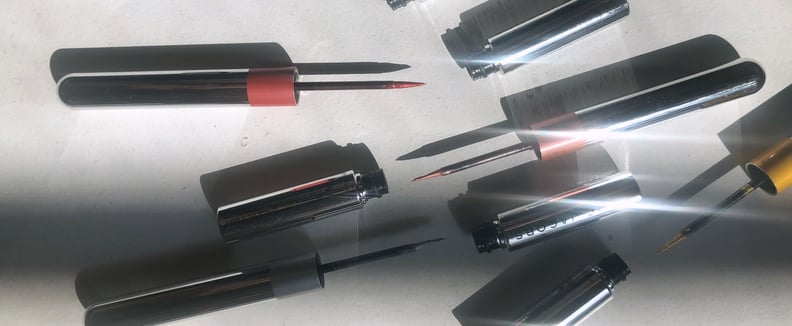 Marc Jacobs Beauty
Marc Jacobs Beauty
As POPSUGAR editors, we independently select and write about stuff we love and think you'll like too. If you buy a product we have recommended, we may receive affiliate commission, which in turn supports our work.
As someone who wears winged eyeliner daily, I've tried countless formulas and developed specific criteria for which products earn a spot in my drawer. For one, the formula needs to be packed with pigment in a single swipe, because I don't have time to go over that line and wing multiple times. It's also got to be easy to apply and last all day without fading or smearing.
To my delight, the new Marc Jacobs Beauty Highliner Liquid Eyeliner ($27) did all of the above and more. I was instantly attracted to the product's high-shine silver packaging, and having adored many other of the brand's products, I knew I needed to try them ASAP.
Each of the six metallic shades was bright, shimmering, and honestly a little hard to get off my hand after swatching them. I decided to wear the warm copper shade, Blitz Coin, on my eyes and was shocked by how good the applicator was. A bad applicator can completely ruin even the best of formulas, so I was thrilled that the superfine sponge tip of this one applied the liquid evenly and precisely with practically no effort on my part. It was also a huge plus that I didn't have to clean up my wings with a cotton swab after, which saved me valuable time on my makeup routine.
The colors do not budge, either, so you can swipe on the boldest metallic color without fear that it will start looking lackluster halfway through your night. Marc Jacobs Beauty created a liner makeup-lovers can rely on, and that's a product I'll make room for in my collection.
Ahead, check out swatches of the new metallic liquid liners from Marc Jacobs Beauty.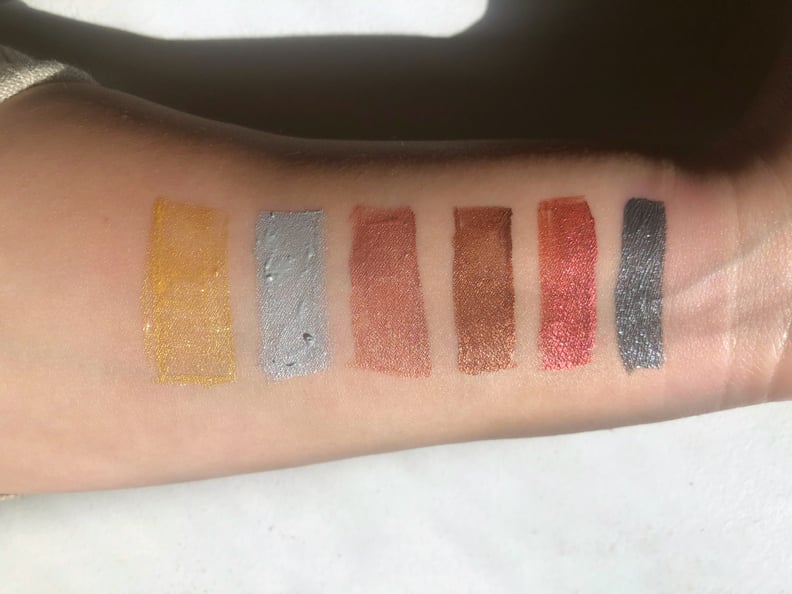 Marc Jacobs Metallic Liquid Gel Eyeliner Swatches
From left to right: Gold Getter, Silver Lining, Star Magic, Blitz Coin, Glamaroon, and Steel the Show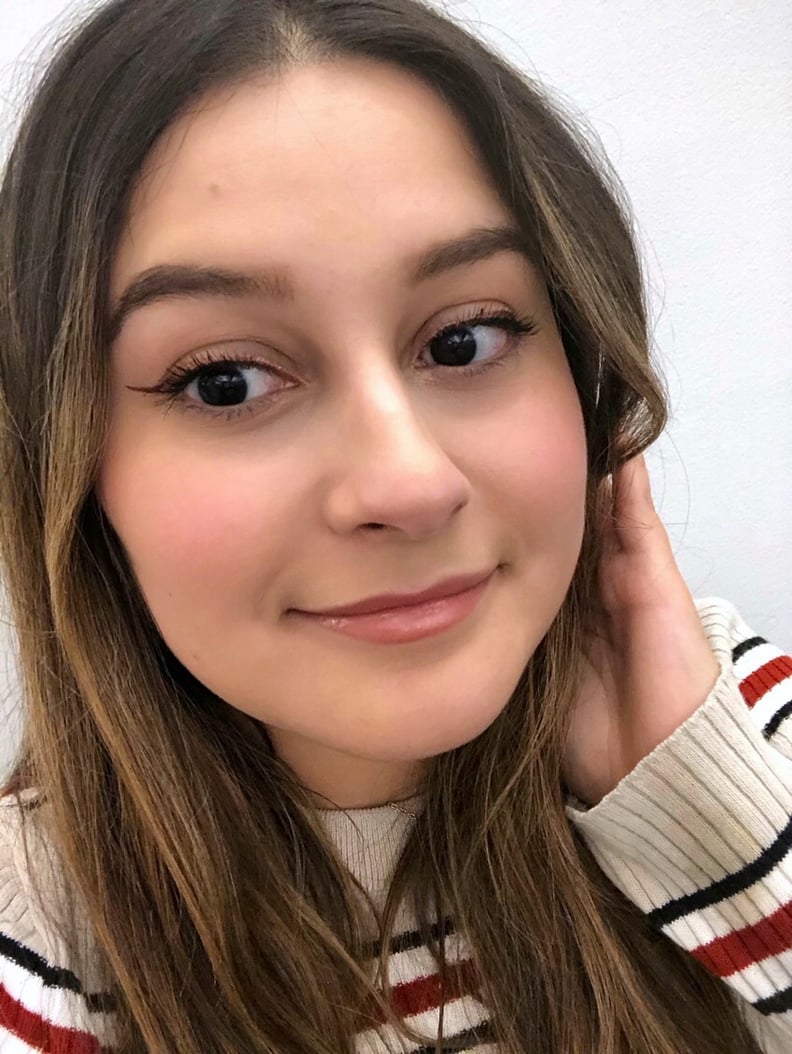 Marc Jacobs Metallic Liquid Gel Eyeliner in Blitz Coin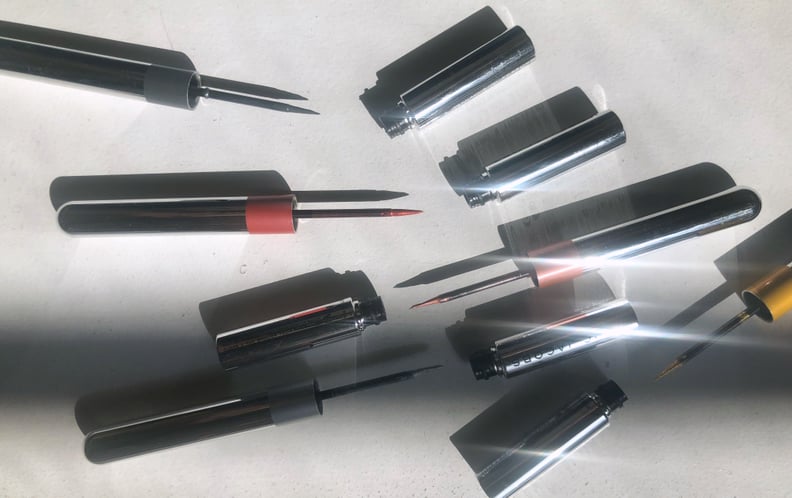 Marc Jacobs Metallic Liquid Gel Eyeliners
Marc Jacobs Metallic Liquid Gel Eyeliner in Blitz Coin
Marc Jacobs Metallic Liquid Gel Eyeliner in Glamaroon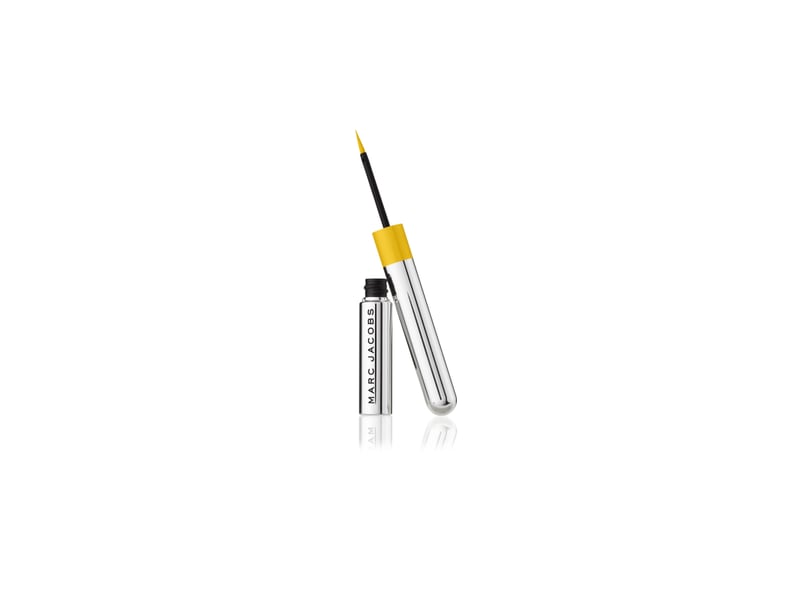 Marc Jacobs Metallic Liquid Gel Eyeliner in Gold Getter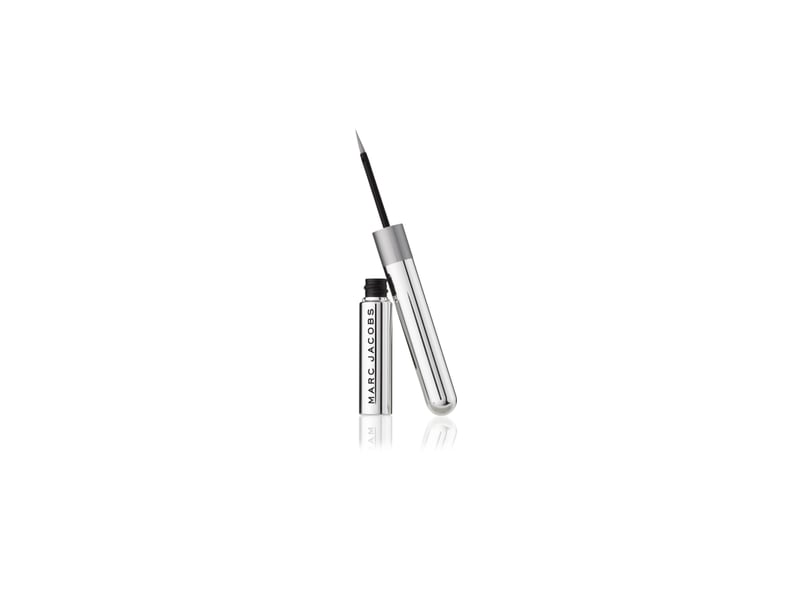 Marc Jacobs Metallic Liquid Gel Eyeliner in Silver Lining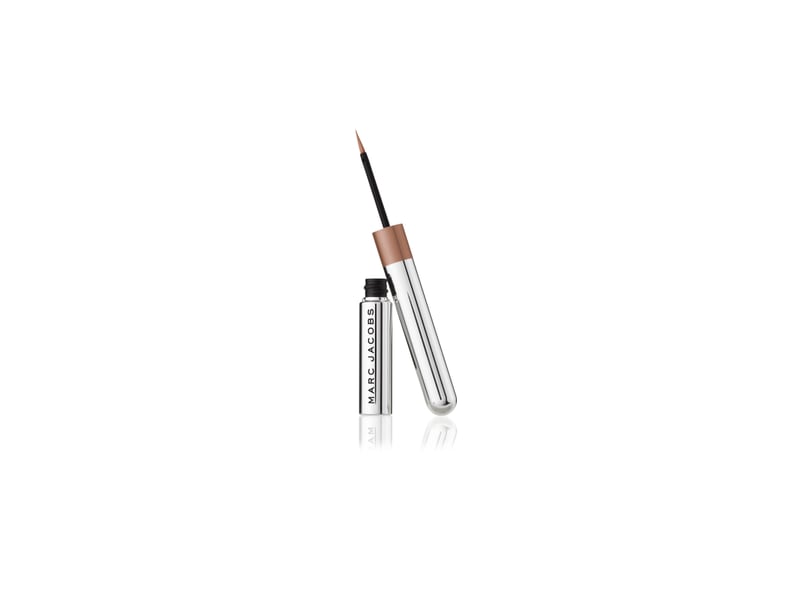 Marc Jacobs Metallic Liquid Gel Eyeliner in Star Magic
Marc Jacobs Metallic Liquid Gel Eyeliner in Steel the Show