I Finally Found a Body Wash That Helps With My Bacne, and It's Only $8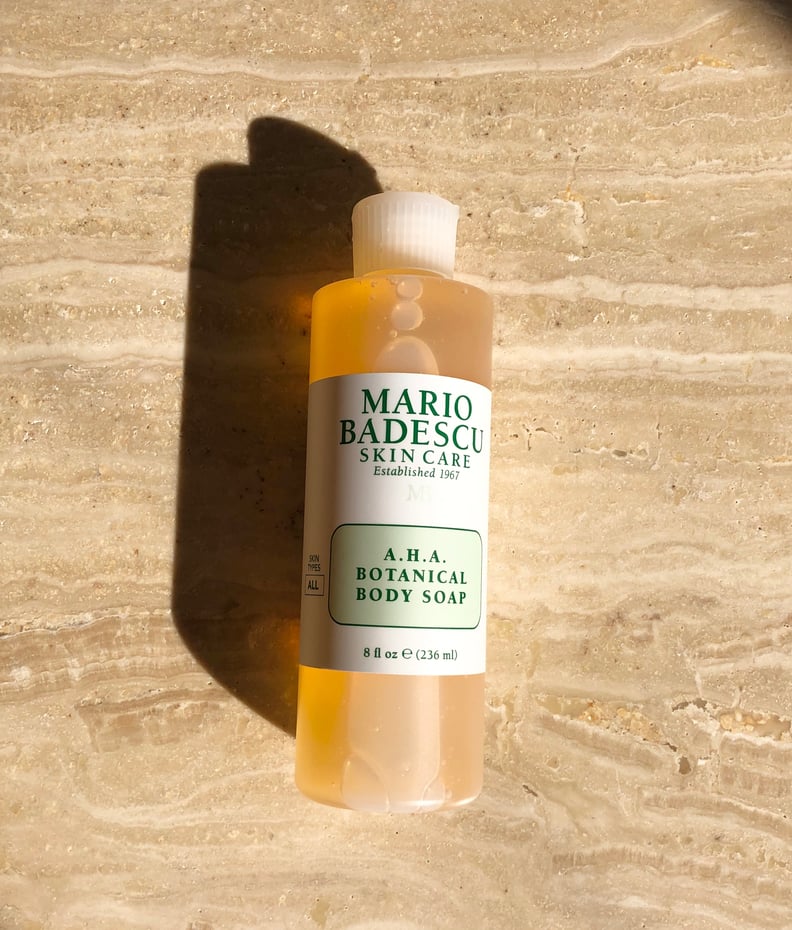 POPSUGAR Photography | Krista Jones
POPSUGAR Photography | Krista Jones
As POPSUGAR editors, we independently select and write about stuff we love and think you'll like too. If you buy a product we have recommended, we may receive affiliate commission, which in turn supports our work.
I've spent over 10 years combating both face and body acne. Throughout my decade-long journey, I've tested tons of products and tried weird things to fix it. I tried a ton of body washes and treatments, but my back acne never really cleared up. Then I tried the Mario Badescu A.H.A. Botanical Body Soap ($8). It caught my eye because it was one thing I haven't tried it yet. I'm also a fan of the brand, and after one look at the awesome reviews, I was convinced. Nothing sells me more on a product than customer testimonials, because knowing that someone else has bought and loved a product makes me feel like I'm getting something effective before it evens arrives. As I read through them, I noticed more and more stories that sounded just like mine. On Ulta's site, it currently boasts that 91 percent of buyers would recommended it to a friend, so I bought it.
My skin actually feels clear, flat, and less agitated than ever.
My back acne ranged from a lot of small whiteheads and blackheads to having a few larger cyst-like ones at a time. I would notice how bad my breakouts were in the shower because I could feel so many bumps on my back. Within just five days of using the body wash, I noticed the bumps starting to fade, and I was shocked. Finally, some results. It's been a little over a month since I started using it, and while my bacne isn't 100 percent gone, I can say it's the best it's been in years. When I shower and wash my back, I don't feel constantly irritated bumps. My skin actually feels clear, flat, and less agitated than ever.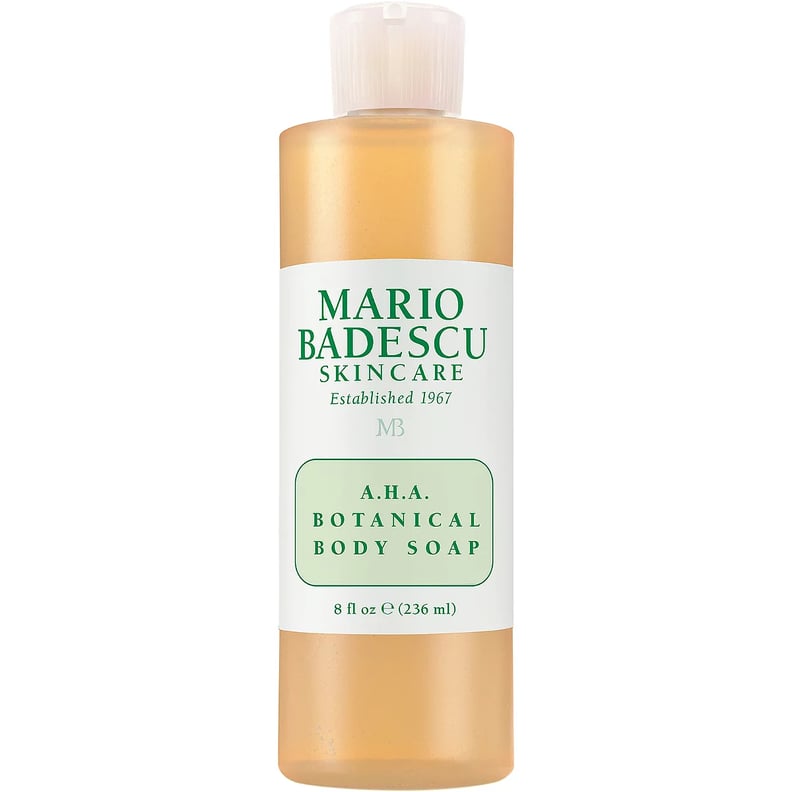 Mario Badescu A.H.A Botanical Body Soap