The Marvelous Mrs. Maisel Season 4 Hair and Makeup
The Beauty Details That Make "The Marvelous Mrs. Maisel" Authentic
As POPSUGAR editors, we independently select and write about stuff we love and think you'll like too. If you buy a product we have recommended, we may receive affiliate commission, which in turn supports our work.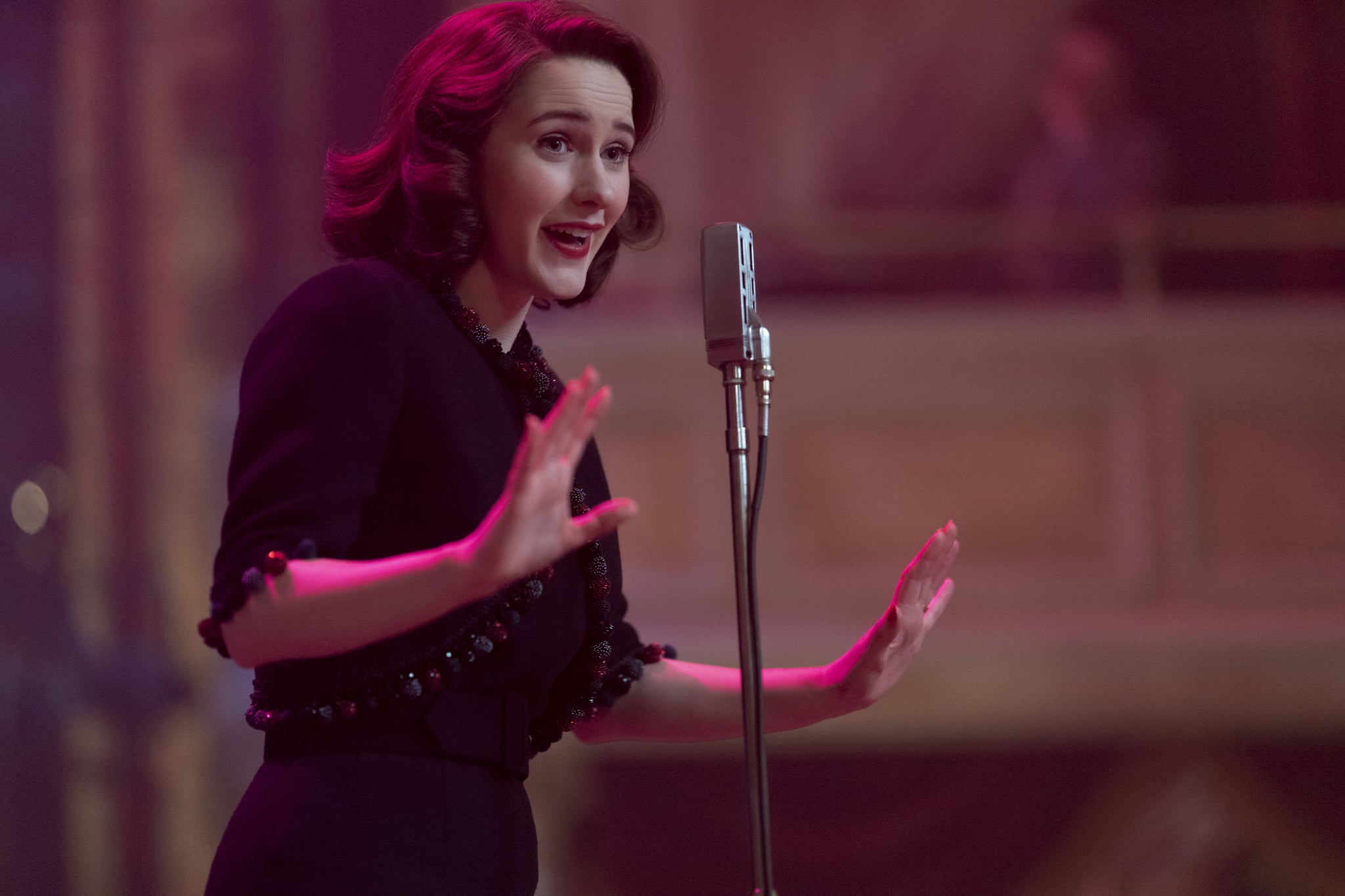 When you create a period show like Amazon Prime's "The Marvelous Mrs. Maisel," a lot of thought goes into making it fit right in with the era when it's set. Every detail matters, especially when it comes to the costumes, hair, and makeup choices. Take Miriam's (played by Rachel Brosnahan) pageboy bob, for example: the hairstyle is a staple of the main character's look, as it was for many stars of the time, like Elizabeth Taylor (one of the key inspirations for Miriam) and Natalie Wood.
At the beginning of season four, we pick up with Miriam as she's been kicked off Shy Baldwin's tour, so she's going through a rough patch. That said, she barely lets it show physically. "She's still a 1960s housewife [and] mother, so she still doesn't let herself go to pot," hair department head Kimberley Spiteri tells POPSUGAR. You may notice her bob hairstyle looking a little more disheveled than usual, but barely. "We start letting it be looser and freer, as opposed to the beginning [when] she's a little bit more uptight about things."
But even more important than the cut is the color. Miriam has all-over dark-brown hair, so naturally, you probably didn't realize just how important that tiny detail is to the series. "Color in the '60s was very different than what today's color is," Spiteri says. "In the '60s, no one would've been caught dead with roots in their hair." (Or highlights, or any other multidimensional hair-color treatment, for that matter.) Because of that, Brosnahan has four different wigs she wears.
That's just one of the many deliberate choices the hair and makeup team made in keeping with the time period. Equally important was the lipstick that the show's makeup department head, Patricia Regan, chose to be Miriam's signature. "[She's] so particular about using colors that were of the period, which are so different than colors that are [used] now," Spiteri says of her coworker. On her quest for the perfect vintage lipstick, Regan stumbled upon the Revlon Super Lustrous Lipstick ($9) in the shade Cherries in the Snow, which was actually produced by the brand starting in 1953 and quickly became a cult favorite — and it still exists today. These two beauty decisions, though small, make all the difference.