While summer is coming to an end, I've made it my personal mission to take better care of my feet year-round. I don't have any serious foot-related medical issues, but I can readily admit that I leave my gel pedicures on for longer than is probably socially acceptable and that there are some areas, like my heels, that experience more wear and tear than others. So after scrolling through Instagram one day, I came across a procedure called a medical pedicure that promises to whip your feet into shape, and I decided to get one myself.
First, for anyone wondering: what is a medical pedicure? "It provides a one-of-a-kind foot-care experience," Marcela Correa — medical nail technician and founder and owner of Medi Pedi NYC — previously told POPSUGAR. "It addresses and treats noninvasive ailments such as cracked heels, corns, calluses, thick nails, ingrown nails, athlete's foot, nail fungus, and more."
The cost of medical pedicures vary depending on your location and level of care needed, but at Medi Pedi, it typically starts at about $200, so I decided to go there to get my treatment.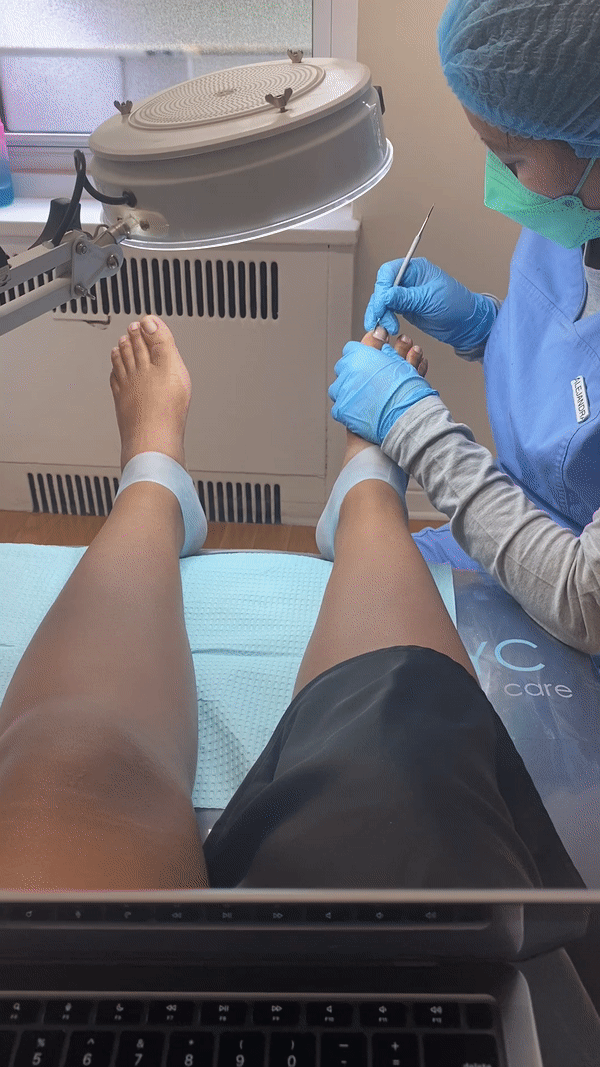 When I arrived at Medi Pedi, they immediately made it a point to sanitize the shoes I was wearing. Then, before getting started on the pedicure, the technician applied heel softeners to each foot to make the later part of the procedure — filing and smoothing — much easier.
The technician started by removing my old gel pedicure. Then she cleaned up my cuticles with an electric file. After that, she cleaned underneath each toenail and filed my heels with an electric file. Neither parts of the process hurt. With one last check to make sure all my nails were even, she wiped my feet with a warm towel and made sure they were dry, and I was good to go.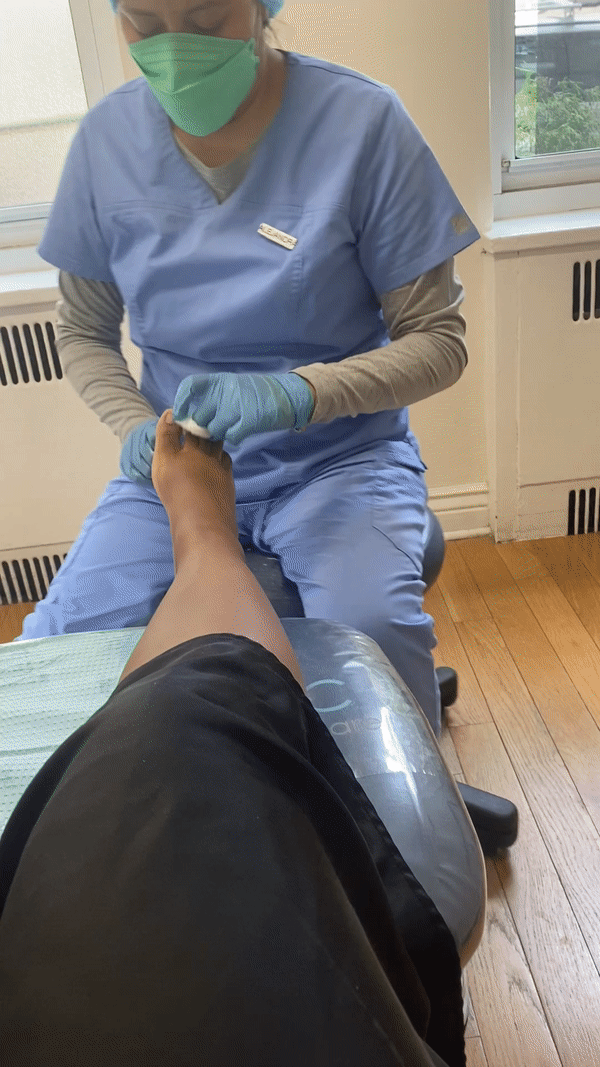 The entire procedure was completely seamless and pain free. I actually ended up learning that I need to wear toe separators because my toes sit on top of each other in my shoes, which I was completely unaware of. While I didn't have any severe issues that needed to be addressed, Correa recommended I come back for this treatment quarterly to ensure that my feet stay in optimal shape. Should you have a more pressing condition that you would like to address, Correa and her team treat everything from athlete's foot and cracked heels to warts and nail fungus, and they will provide an at-home treatment plan that you can follow at the end of each visit.
While I definitely want to strive to be better at maintaining my nail health between pedicures, I know I'll benefit from another medical pedicure in the future. Luckily, this more-clinical treatment had my feet looking brand new in a flash, so if you need to get sandal ready before it's too late, this is a good bet.