Megababe Happy Pits Underarm Detox Mask Review With Photos
Armpit Detoxes Are All Over Social Media, but This One Is the Best
As POPSUGAR editors, we independently select and write about stuff we love and think you'll like too. If you buy a product we have recommended, we may receive affiliate commission, which in turn supports our work.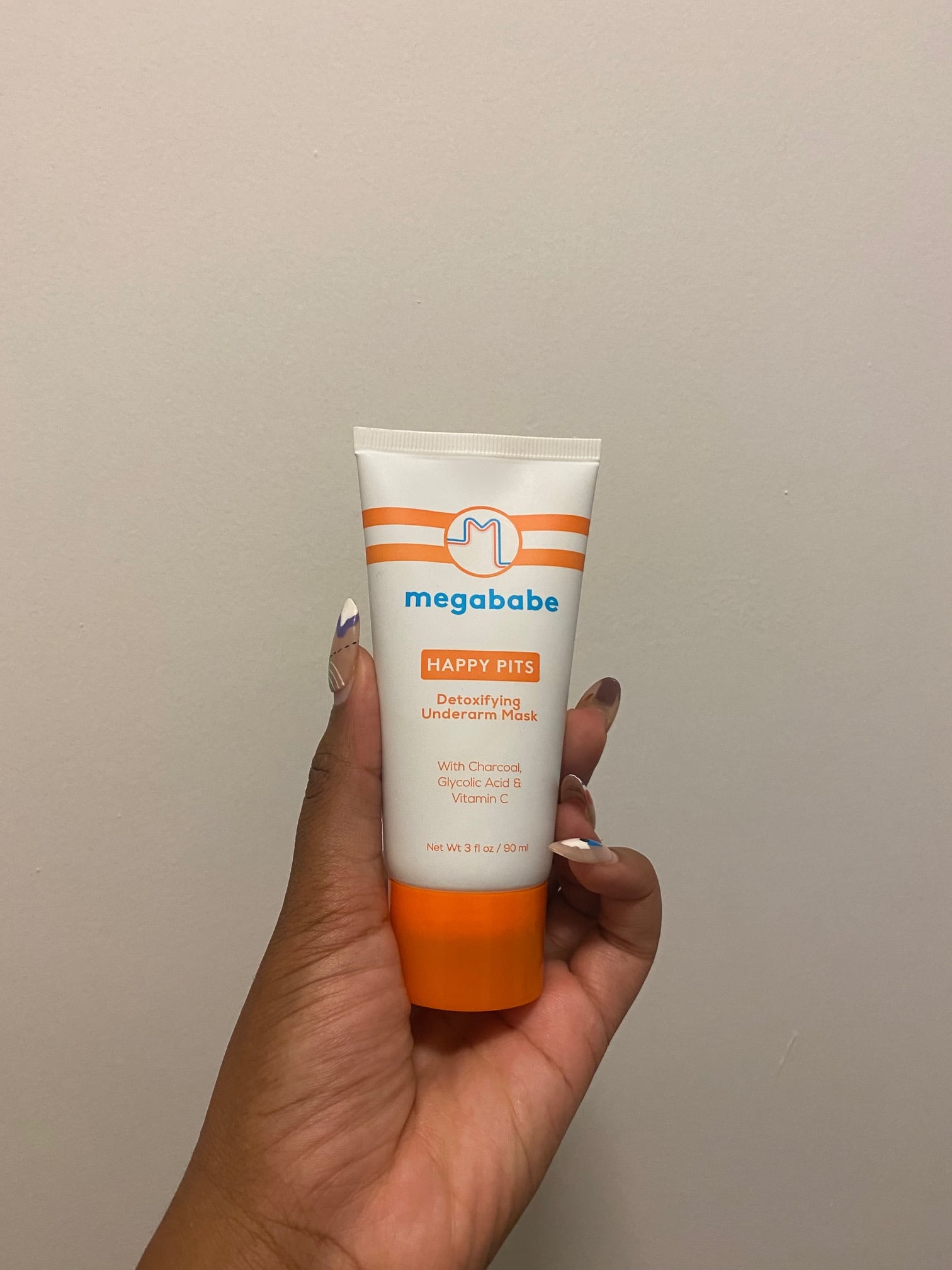 I'm not someone who typically sweats much on a regular basis. Regardless of whether it's hot in my apartment, I'm working out, or I'm around a hot stove cooking food, I just . . . don't. That being said, when I go to bed every night, I basically become a human furnace. I'm not sure what it is (though it may be a combination of my partner, our two cats, and a giant blanket on one bed), but on a nightly basis, I overheat. Excessively.
This translates to nighttime being the only time that I need to actively be on top of applying my deodorant because if I don't, the results are less than pleasant. I've tried everything from antiperspirants to natural deodorants, finding a few favorites along the way, but recently, I have been looking to step up my armpit routine. That's when I learned about detoxifying your armpits on TikTok, and I came across some videos of people reviewing the Megababe Happy Pits Underarm Mask ($16).
This mask — which came in a convenient, mess-free tube applicator — has charcoal and kaolin clay to help draw out impurities and, in turn, address body odor. It also has glycolic acid and tea tree oil to help with exfoliation. The combination of ingredients sounded like a dream come true to me so, of course, I had to try it.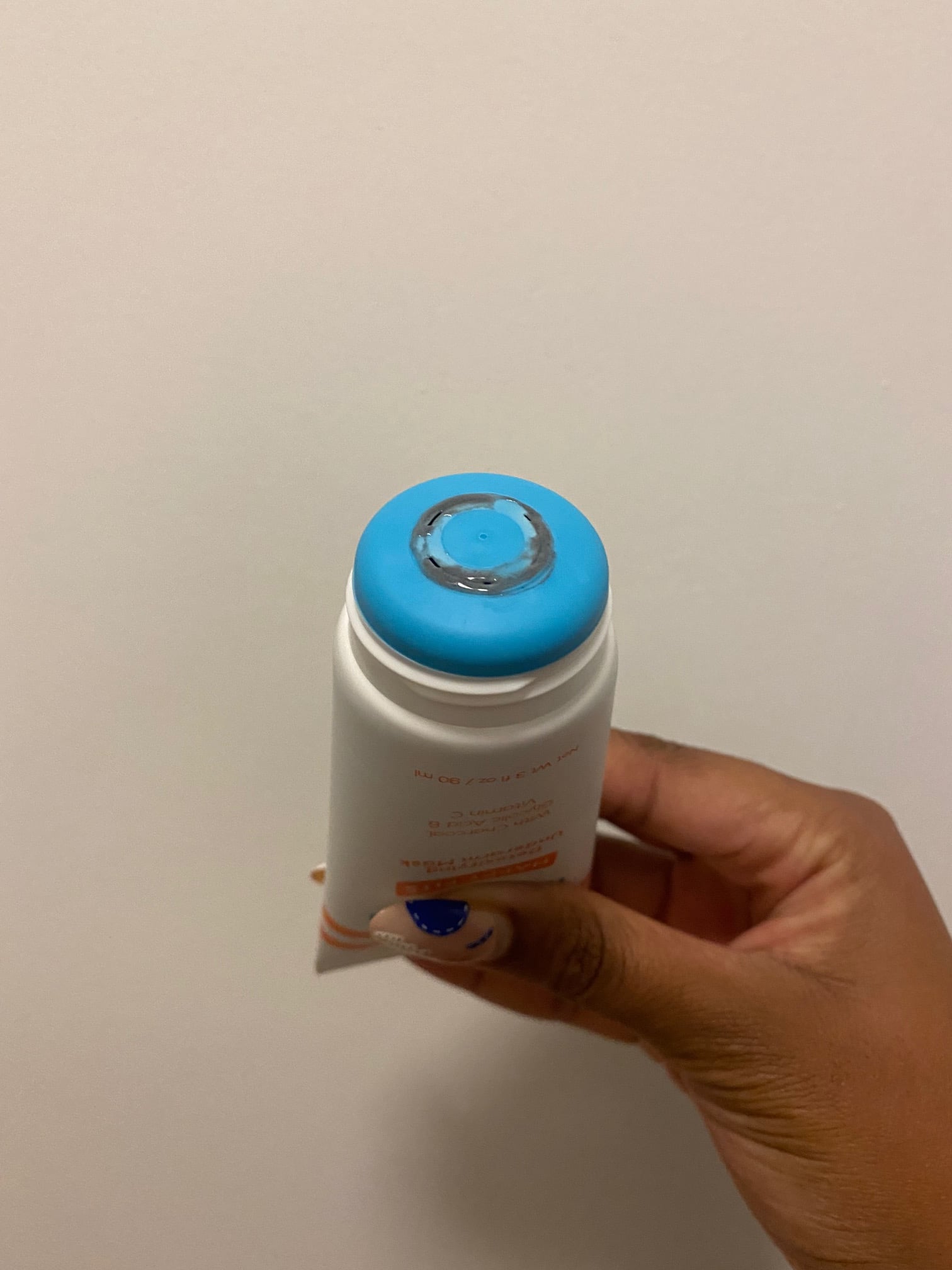 The applicator looks like a deodorant dispenser, and the fact that it's in a tube makes applying the product much easier. After exfoliating my underarms, I applied the mask directly onto my underarms. I didn't experience any tingly sensation; there was a light herbal smell that was mildly off-putting, but it went away fairly quickly.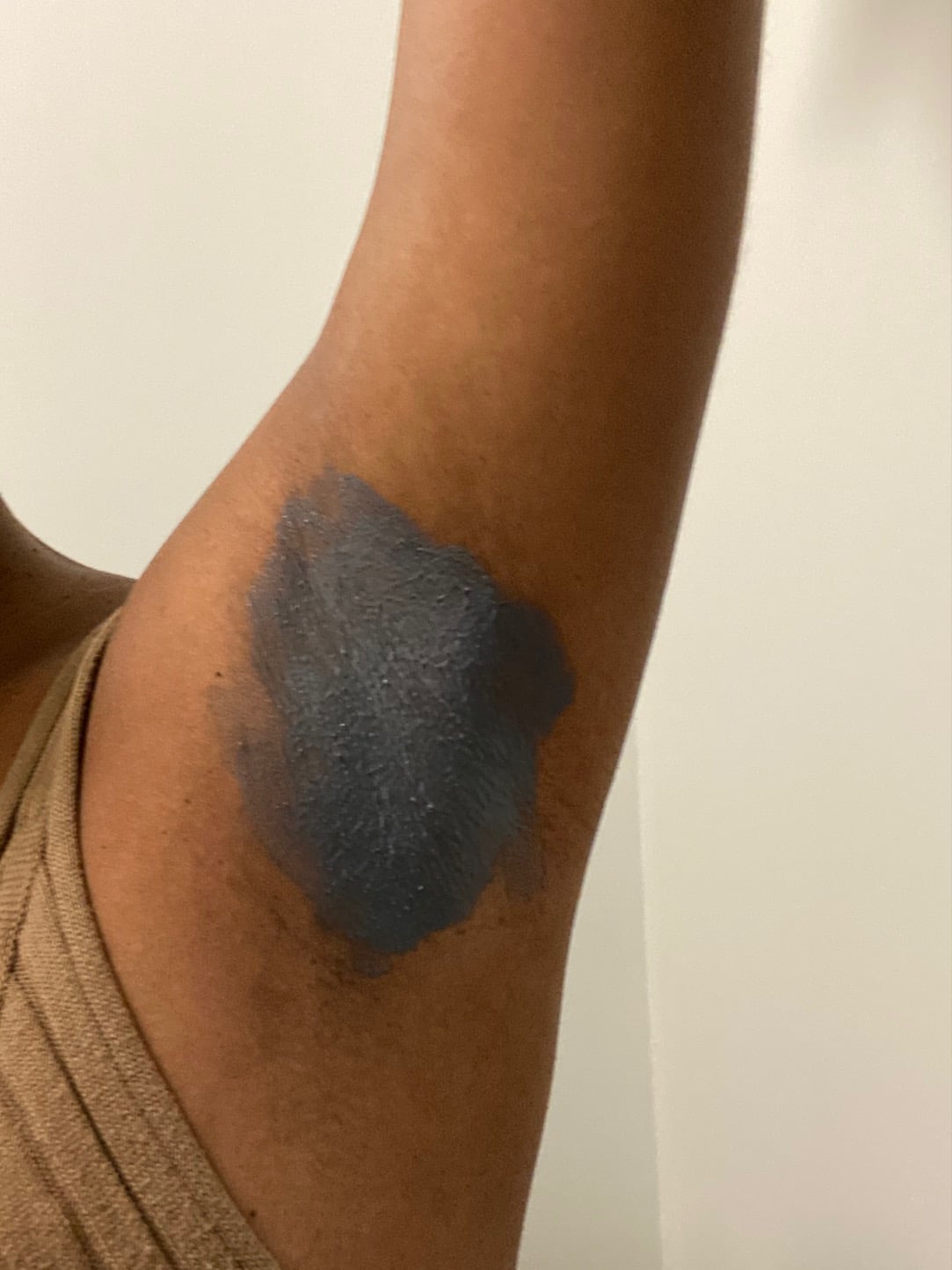 The directions said to keep the mask on for five minutes, but I kept it on for 10 to make sure that it actually dried. After the allotted time went by, I wiped my armpits with a warm towel and was happy to see there was no slimy residue left behind. My armpits didn't have any smell to them immediately after I took off the mask, but I knew the real test would be when I woke up in the morning. So I went to bed and made sure to wear long sleeves so I would be extra toasty.
To my surprise, when I woke up in the morning, I sniffed my armpits again, and they smelled like nothing at all. This was especially impressive considering I didn't apply any deodorant after using the mask the prior night. I'm blown away by this armpit mask and will definitely make it a part of my body-care routine moving forward. However, I didn't notice any brightening effects after one use, and I do have quite a bit of hyperpigmentation under my armpits, so additional trials will be needed to see how well it works on that front.
Overall, the product helped to address armpit odor, and if you are transitioning to natural deodorants, I'm sure it will help you through that dreaded "detox" phase.
Rating:
Image Source: POPSUGAR Photography / Ariel Baker