Merit Day Glow Highlighting Balm Review With Photos
Tell Everyone You Know: Merit's Highlighting Balm Is the No. 1 Ingredient For an Effortless Glow
As POPSUGAR editors, we independently select and write about stuff we love and think you'll like too. If you buy a product we have recommended, we may receive affiliate commission, which in turn supports our work.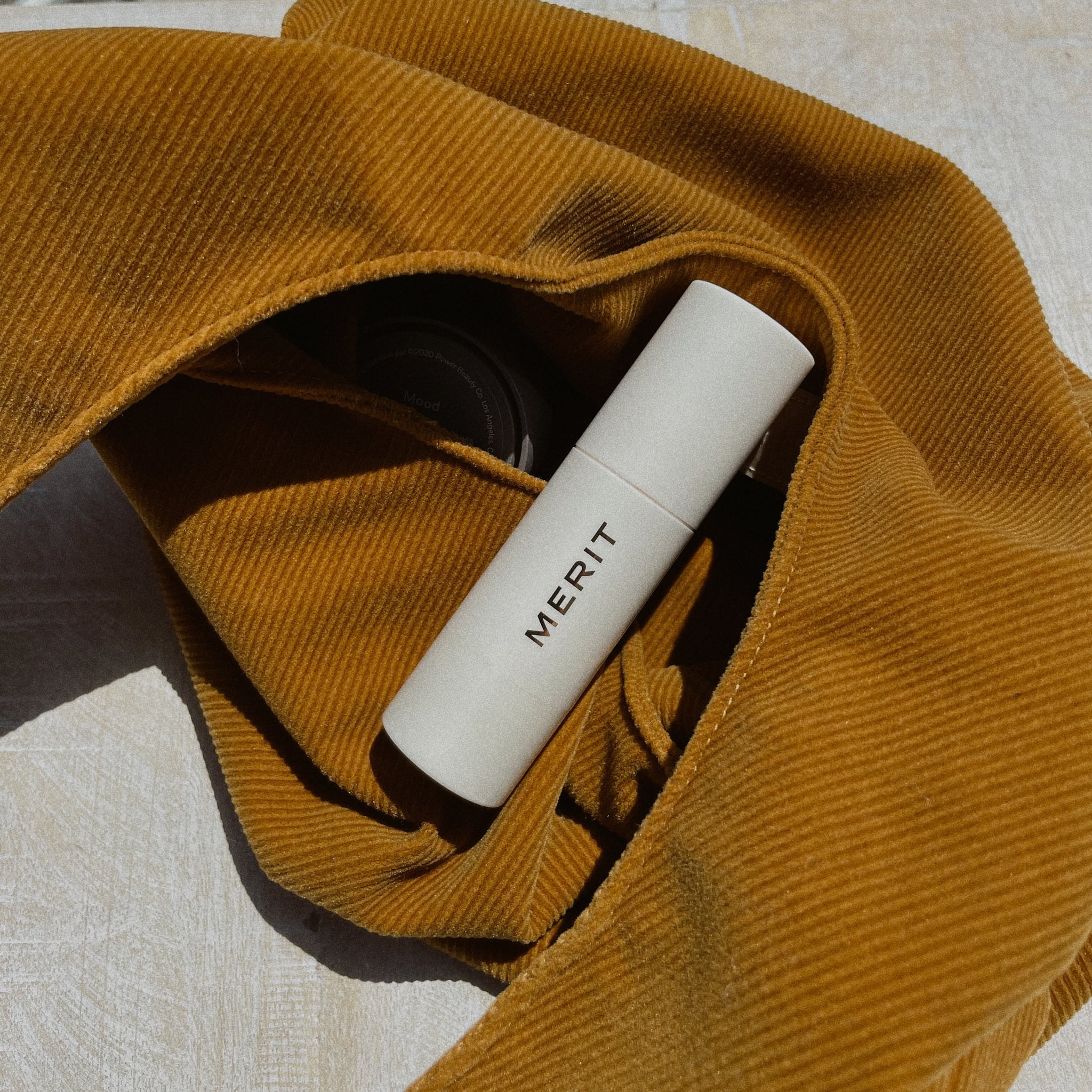 It feels like every time I scroll on Instagram, I see someone holding one of Merit's famous corduroy purses. Either that, or they're raving about how amazing its products are. For the unfamiliar, Merit is all about minimalist beauty, which automatically means that I am all about Merit.
Full disclosure: I'm lazy when it comes to makeup. I love it, but I'm not what you would call a makeup pro. Don't get me wrong, testing out new products is absolutely one of my favorite hobbies. However, in my normal day-to-day life, I rarely wear makeup and instead go for formulas that are easy to apply and fairly minimal. I've tried out a handful of the brand's products, but after my first time testing the Merit Day Glow Highlighting Balm ($30), I was pretty much hooked.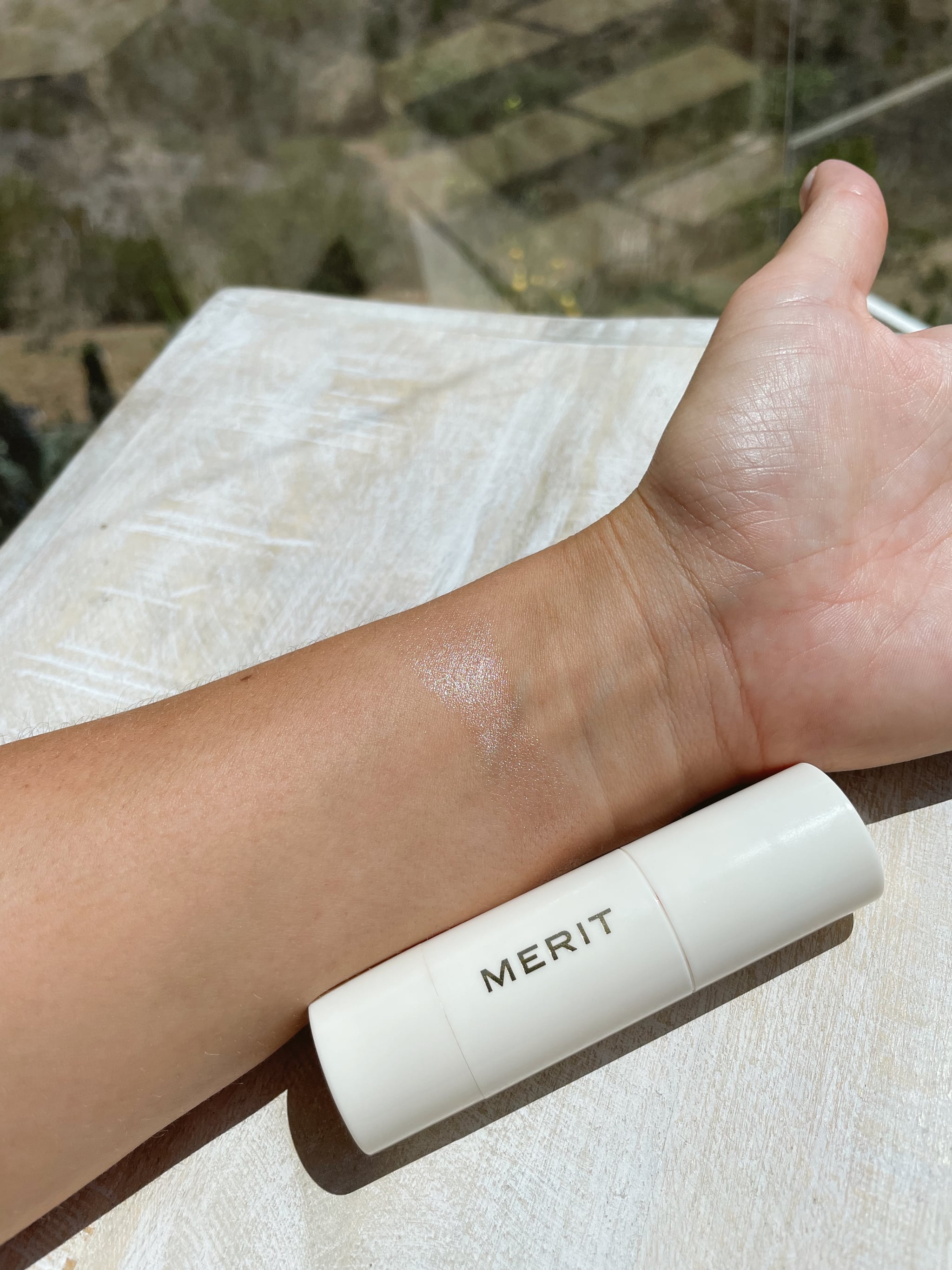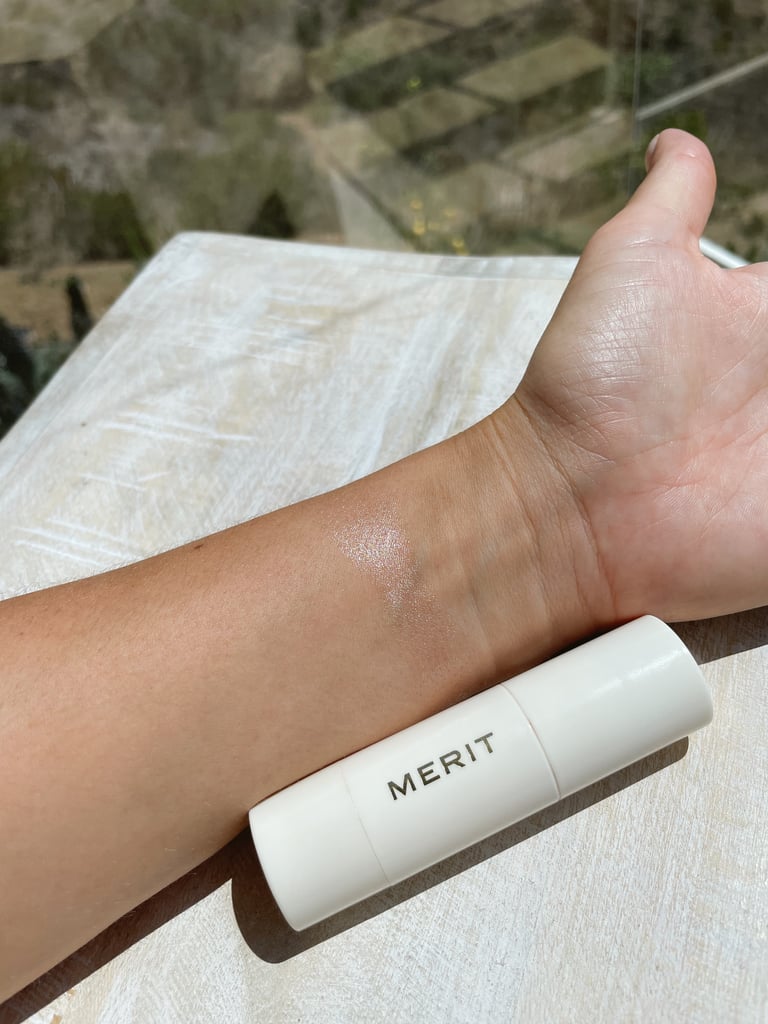 Merit's Highlighting Balm is a moisturizing highlighter meant for the daytime. It's made with plant-based squalane, which helps lock in hydration and condition the skin. The packaging is sleek and on the smaller side, which makes it perfect for on the go. The design is also super minimal, which pretty much stays true to everything I've seen so far from the brand.
My first time testing it out, I opted to use it on my face without any base makeup, and I was definitely impressed. It's so drastically different from any highlighter I've tried before. It added a dewiness and subtle shimmer to my face without being too overpowering. I loved that it wasn't over the top, which I've definitely noticed with other highlighters. Still, I've used it a lot since then, and I've noticed that it's very easy to layer if you're going for a more intense look. Not only is it buildable, but it's also blendable. It wears well over my foundation or base makeup and also over my blush. I'm also prone to acne breakouts when my skin interacts with certain products, but I've happily noticed that my face isn't reactive to this highlighter.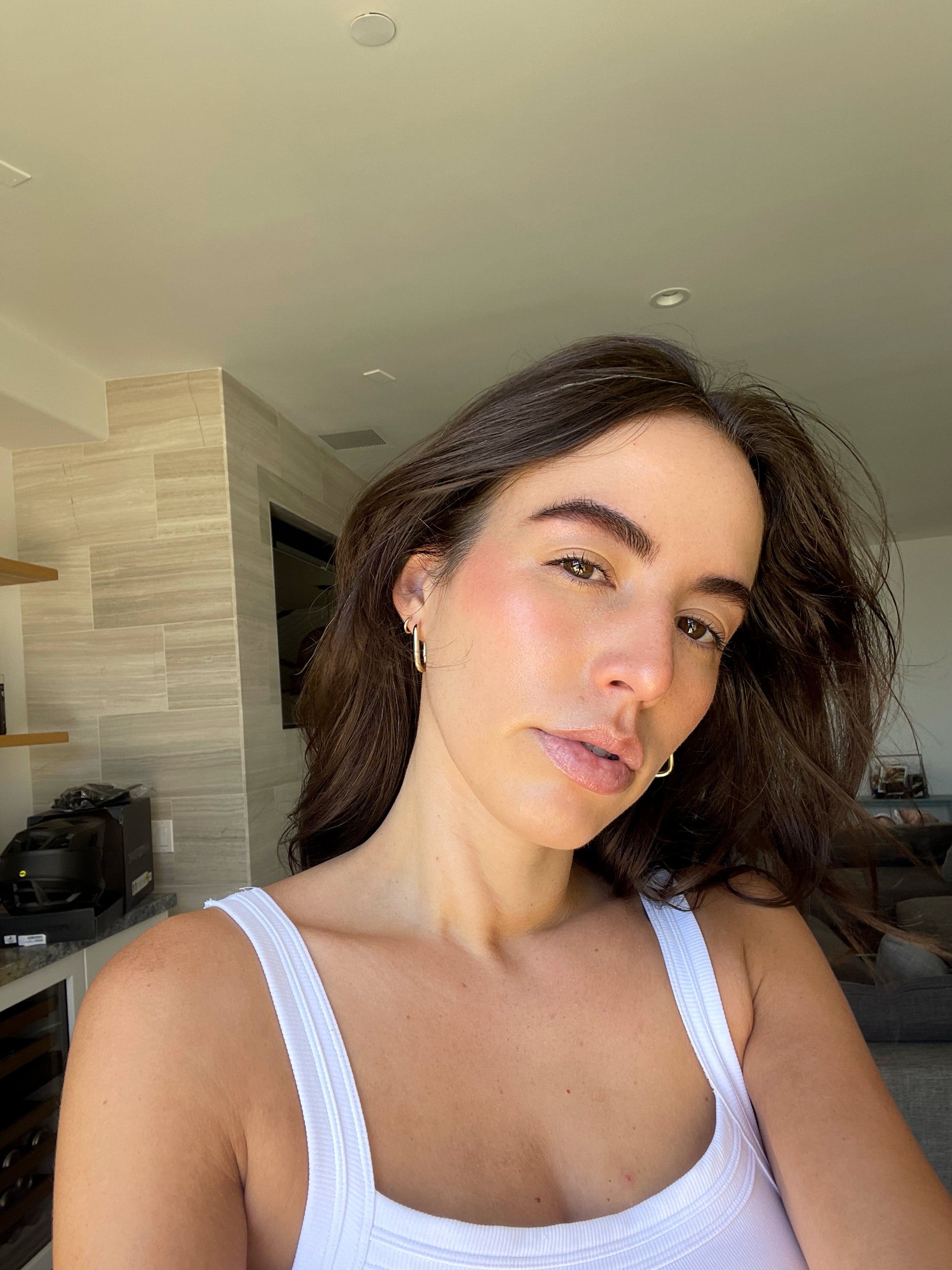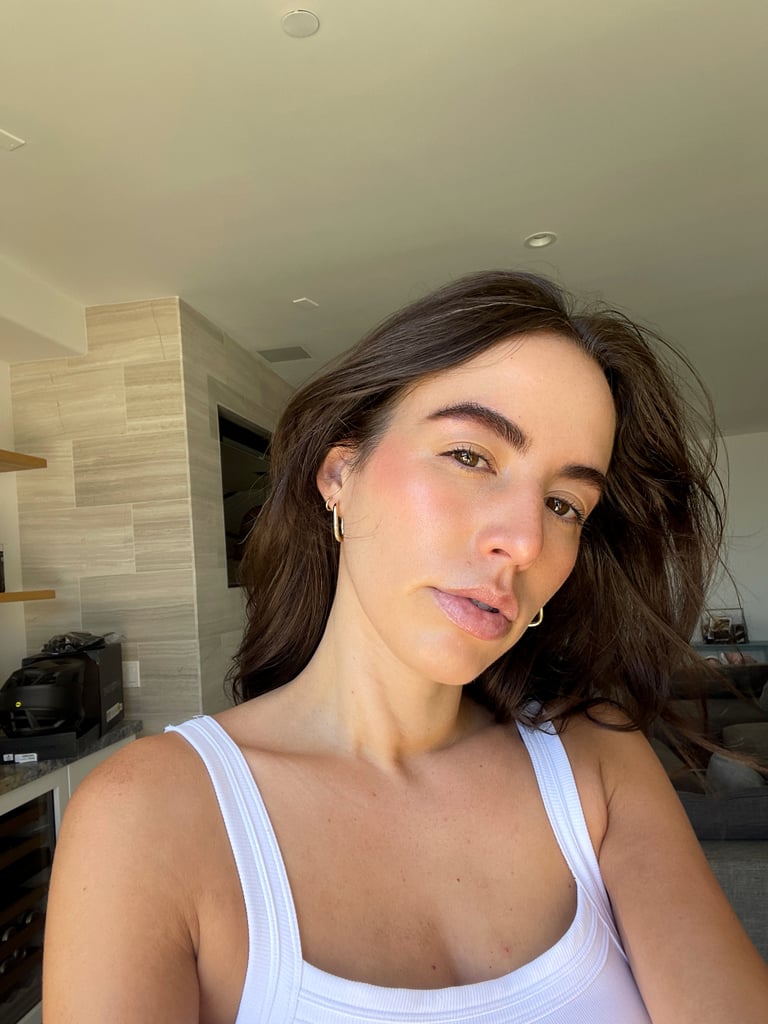 The texture is creamy, and it wears extremely light. I've easily forgotten I was wearing it — especially when I've opted to forgo base makeup — and instead just swipe some highlighter on the high points of my face over my moisturizer and SPF. My favorite thing about it is definitely how easy it is to apply. The product design makes application essentially like drawing on your face with a huge crayon. Like I said, I'm definitely not a makeup pro, and having a product that is essentially foolproof when it comes to application makes me love it even more.
The bottom line: Merit's Day Glow Highlighting Balm has easily become my favorite highlighter of all time. It fits perfectly into my no makeup-makeup routine, and it's one of the products that I continually reach for. If you're looking for your next makeup obsession, this just might be it.
Rating:

Image Source: POPSUGAR Photography / Renee Rodriguez