Miley Cyrus's Natural Hair Color May Surprise You
We Too Have Been Curious About Miley Cyrus's Natural Hair Color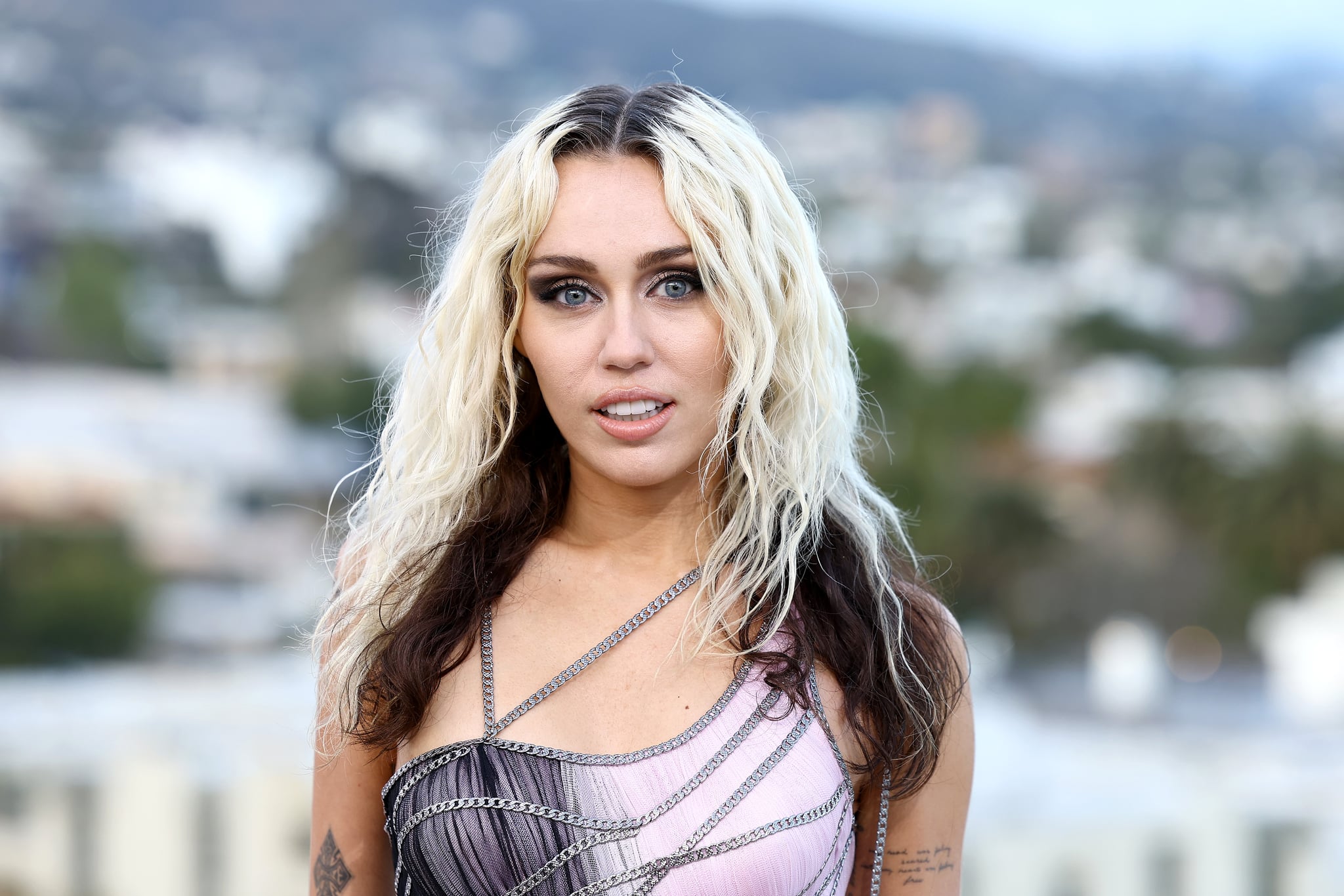 Image Source: Getty / Arturo Holmes / Staff
Many of us grew up in the height of Miley Cyrus's reign as Hannah Montana. We're talking full-on cross-country tours where Cyrus performed both as the character and herself, in and out of wigs. As her career has gone on, she's continued to experiment with her look in other ways, and playing with her hair is one of them. As such, we weren't sure exactly what Cyrus's real hair color was for the longest time.
On the show, she had long, curly brunette hair. It's a trait she shared with her father, Billy Ray Cyrus. But if you look at her mother, Tish Cyrus, you'll see that her hair is blond, making it a true toss-up whether Cyrus's natural hair color is, in fact, brunette like her dad's or blond like her mom's.
Over the last decade, Cyrus's hair color has primarily been blond. In 2012, the singer cut her hair into a pixie and dyed it the platinum shade in an effort to shed her Disney child-star image. Since then, she's worn a myriad of hairstyles, from mullets to high ponytails and a range of bang styles, but the one thing that hasn't changed much is her blond hue.
What Is Miley Cyrus's Natural Hair Color?
But if you thought Cyrus was a natural blond, you'd be mistaken. Her hair is actually a gorgeous caramel brown — the color that she had when she first graced our TV screens. Eleven years have now passed since Cyrus opted for that major transformation, and on April 23, she gave us a peek of her natural color once more on the red carpet for The Daily Front Row's Fashion Los Angeles Awards. It seems the change was long overdue, as during a "Today" interview in December 2022, Cyrus said she thought about going back to brunette to ring in the new year but changed her mind after Dolly Parton expressed her disapproval.
If you knew all along that Cyrus's natural hair color is brown, we applaud you, truly.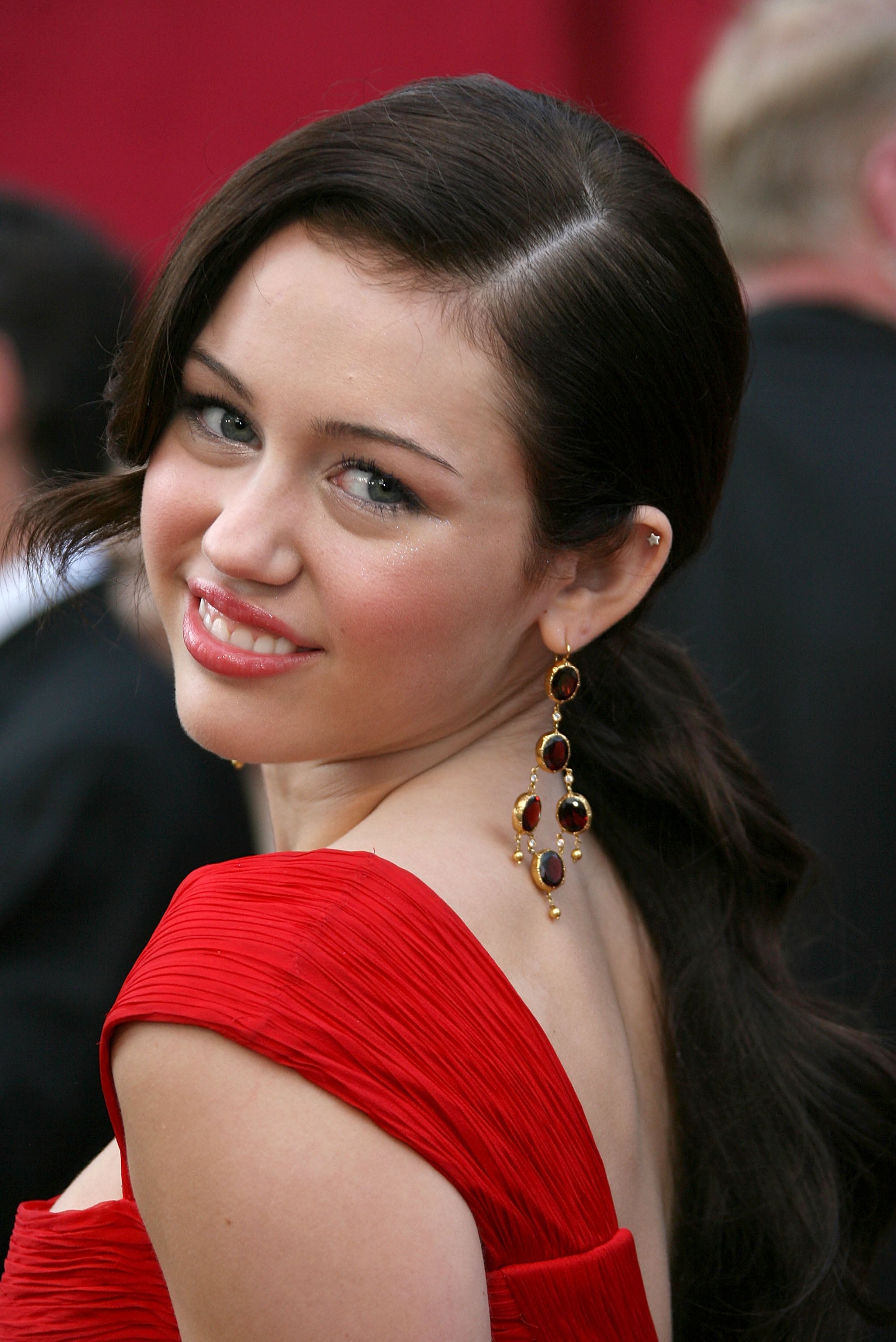 Miley Cyrus with dark brown hair at the 2008 Oscars.
Image Source: Getty / Frazer Harrison / Staff