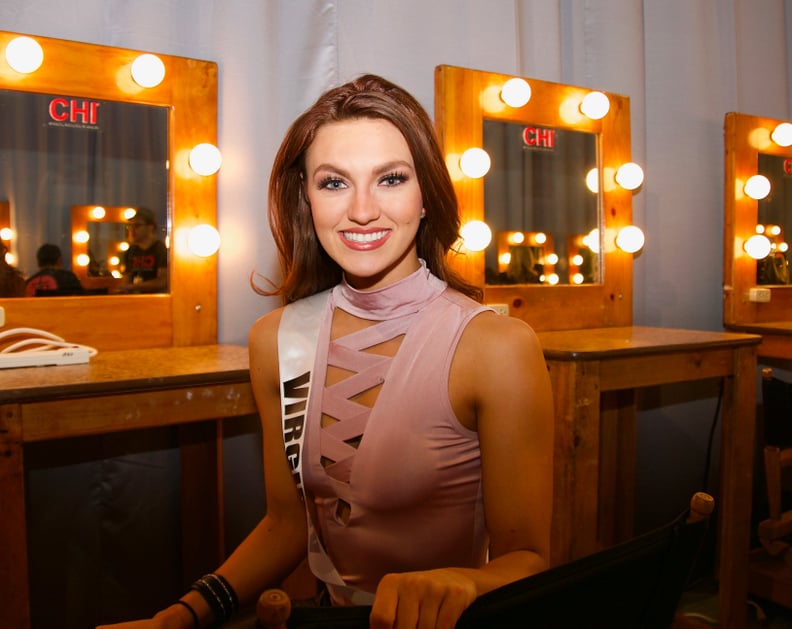 Wendy Rose Gould
Wendy Rose Gould
As POPSUGAR editors, we independently select and write about stuff we love and think you'll like too. If you buy a product we have recommended, we may receive affiliate commission, which in turn supports our work.
Walk backstage through a cloud of hairspray at the Miss USA pageant, and you'll not only see 51 contestants getting dolled up, but you'll also feel their energy. The makeup artists are busy painting the perfect shade of lipstick on them, hairstylists are setting curl after curl after curl, and the women are all smiles. Everyone is working for the same goal: to make the contestants look and feel amazing when the show airs on Sunday, May 14, at 8 p.m. ET on FOX.
These ladies clearly know a thing or two when it comes to perfecting their looks, so we asked them all about their best tips and hacks. From supergluing hangnails to highlighter on your hip bones, they were eager to share their best tricks. Keep reading!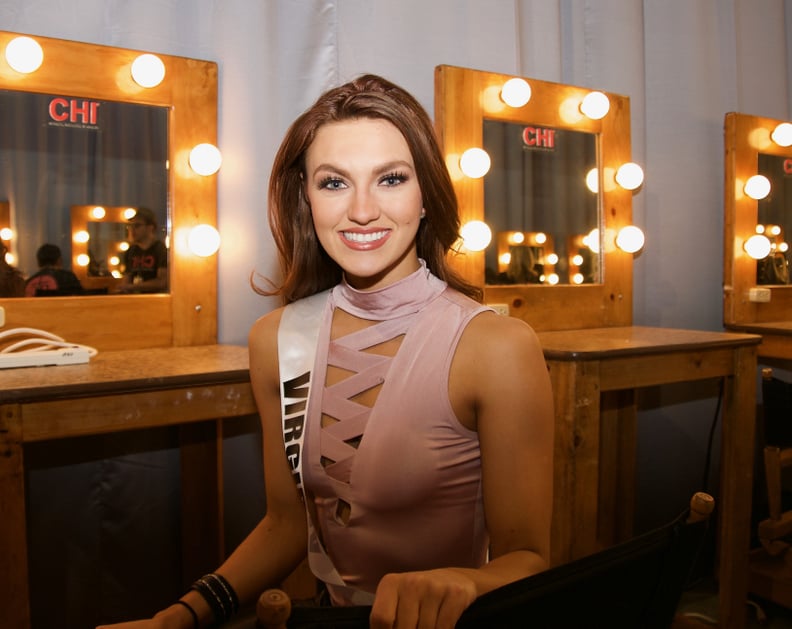 Use Superglue on Broken Nails
We've all suffered the tragedy and heartache of a broken nail. However, when you're about to be scrutinized via high definition cameras in front of millions of viewers, the stakes are especially high, so you better have a game plan. Miss Virginia, Jacqueline Carroll, totally does.
"I always bring superglue in case I break a nail or get a hangnail," she said. "You can glue it back together, and it actually lasts until it grows all the way out. That way you don't have to cut it short or have an uneven edge. It really does work!?
Spritz Hairspray on the Bottom of Your Shoes For Grip
"Putting hairspray on the bottom of your shoes so you don't slip is an awesome pageant trick that a lot of girls use," says Ashley Hamby, Miss Mississippi. "I was a dancer, so I did that a lot when I was dancing. And I use the trick for my pageant competitions, too."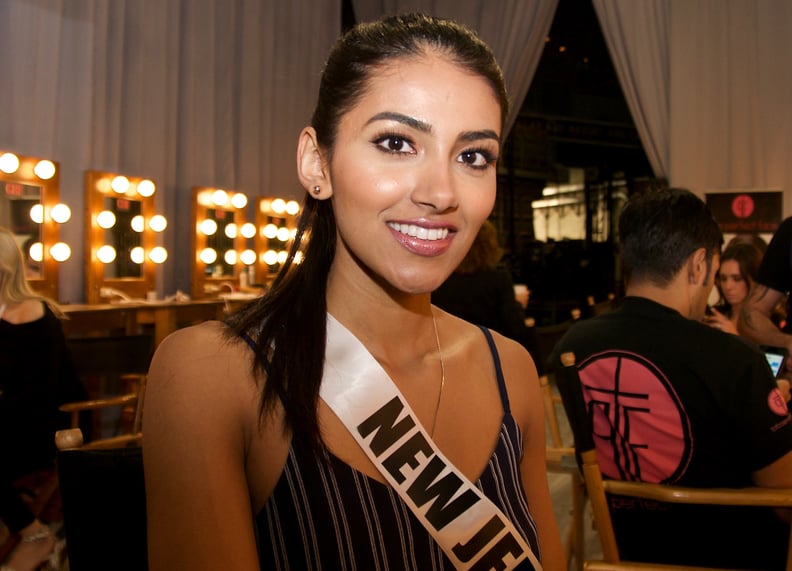 Have a Motivational Pep Talk in Your Back Pocket
"There's an Indian movie I love, called Chak De!, about this group of women hockey players who nobody believes in and their dream is to make it to the World Cup. They all have their own issues, they can't get along with each other — all this drama — but in the end, they work extremely hard and the win the entire World Cup," said Miss New Jersey, Chhavi Verg.
She went on, "There is this two-minute portion of the movie where the coach tells them, 'You have 70 minutes, and in those 70 minutes I want you to play the best hockey of your life. If every single person does that, nobody can take away those 70 minutes from you.' I listen to that part over and over again before I go on stage. I know I'm not on stage for 70 minutes, but in those few seconds, I know I have to do my best, I have to kill it, and I have to do the best that I can do."
Butt Glue Is a Thing That Keeps Your Swimsuit in Place
We are totally not making this up, you guys. Miss New York, Hannah Lopa, swears by . . . butt glue. Yes, butt glue! "It's kind of an in-the-know pageant thing," she said. "You put it along the edges of your swimsuit and it adheres to your legs so that your swimsuit doesn't ride up. If you don't have access to butt glue, you can try hairspray instead, but butt glue is way more efficient."
She says you can also use butt glue when you're wearing bodycon dresses, or if want your dress to stay in place over your cleavage. Just a little bit and there's no budging!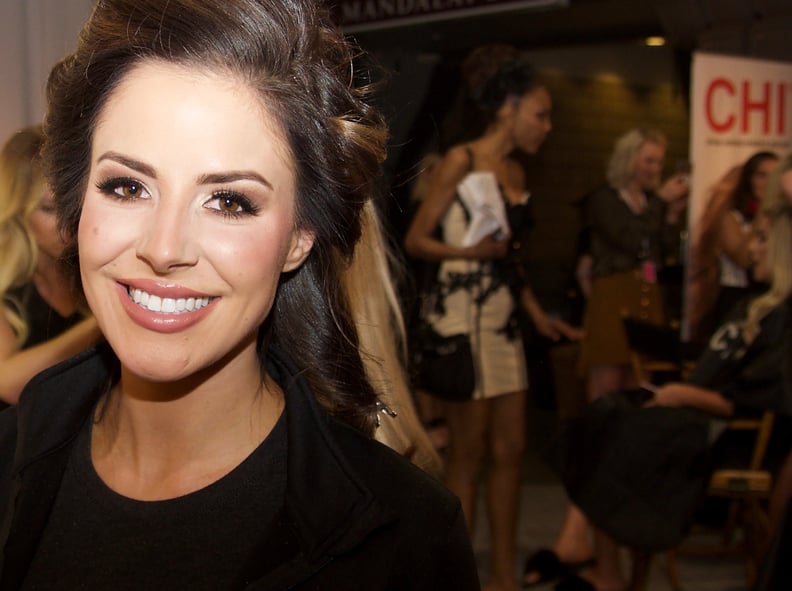 Duct Tape and Shine Spray Also Keep Swimwear On
No butt glue? Miss New Hampshire, Sarah Mousseau, has another option for you. "One thing that I find really helpful during a swimsuit phase in a competition is putting duct tape on the bottom of your swimsuit, so that everything stays nice and covered. Duct tape solves all problems," she explained. "I also swear by a shine spray so that my hair looks super healthy under the lights on stage. My favorite right now is the Chi Rose Hip oil ($18). It smells so good and isn't greasy."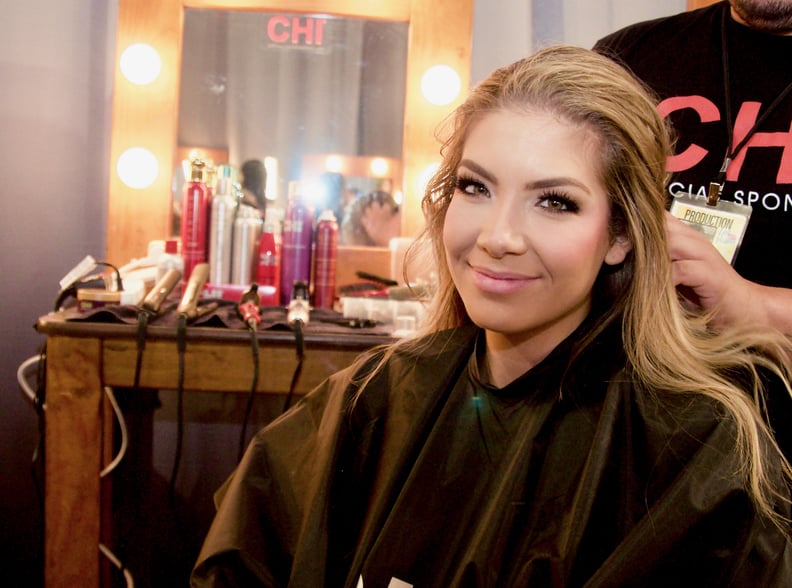 Rely on a Beautyblender and Tarte Concealer For Great Skin
Miss Louisiana, Bethany Trahan, relies on these two products to perfect her complexion. "I have to have my Beautyblender, for sure," she said. "Also, Tarte Shape Tape ($25) has literally changed my life. It's a concealer and highlighter in one and it is absolutely incredible. I put my foundation on, and then I apply a good amount of the product under both eyes before blending it out."
Eat Candy Before Showtime For Energy
"I love to eat candy before a show because I need the sugar for extra energy," explained Julia Scaparotti, Miss Massachusetts. "Sometimes you're going all day and you're in rehearsals all day, so by the time you get on stage at night you need that little bit of sugar. My favorite kinds are Sour Patch Kids and Twizzlers."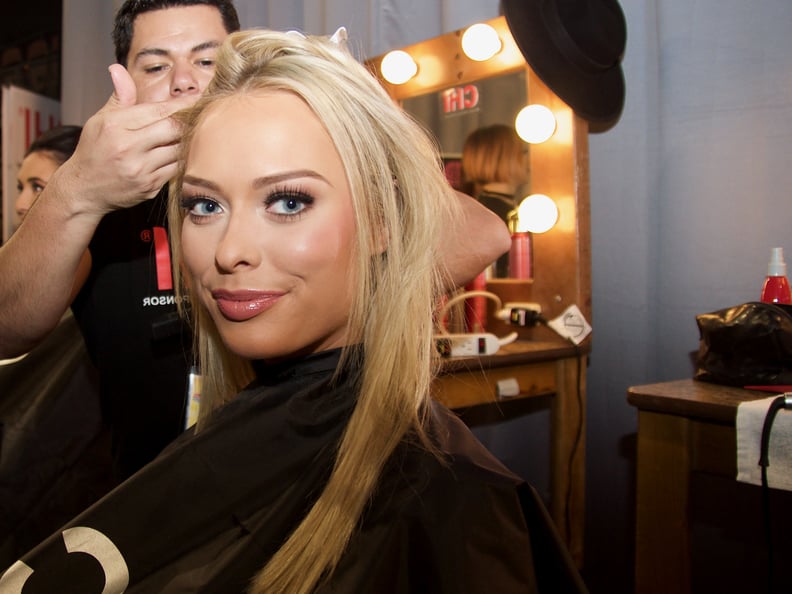 Vaseline on Your Teeth Helps You to Smile
"When practicing for the pageant, because muscle memory is so important once you're out there, I put Vaseline on my teeth to make sure that I'm smiling on stage," said Miss Minnesota, Meridith Gould. "It sort of tastes like ChapStick so it's not gross, but it's definitely uncomfortable to have your mouth closed with that in there, so you just keep smiling."
And no, she doesn't put the Vaseline on her teeth for the actual competition, just during practice to build good habits!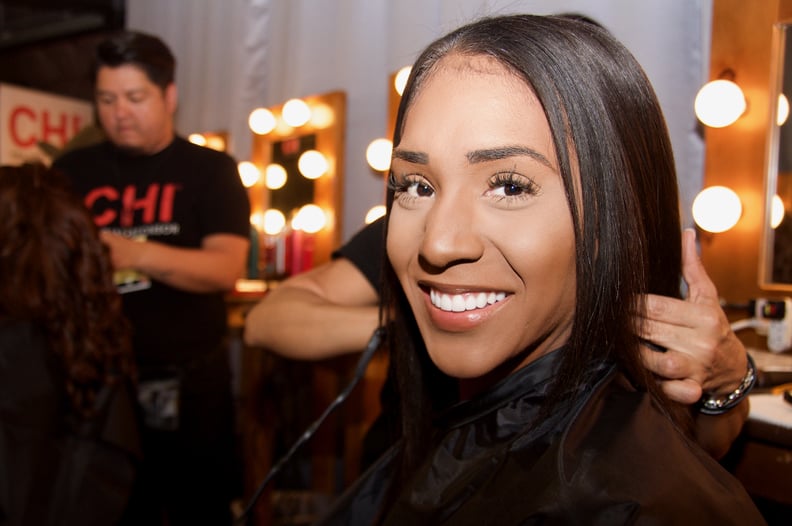 Eyelash Extensions Mean You Can Wear Less Makeup
"I am obsessed with my eyelash extensions — they changed my life," said Miss Kansas, Catherine Carmichael. "You don't have to worry about wearing falsies. And it's so nice when I wake up in the morning, because I don't have makeup on, but it looks like I do.The woman who does my extensions has this new lash type that looks like they have mascara on them for even extra volume."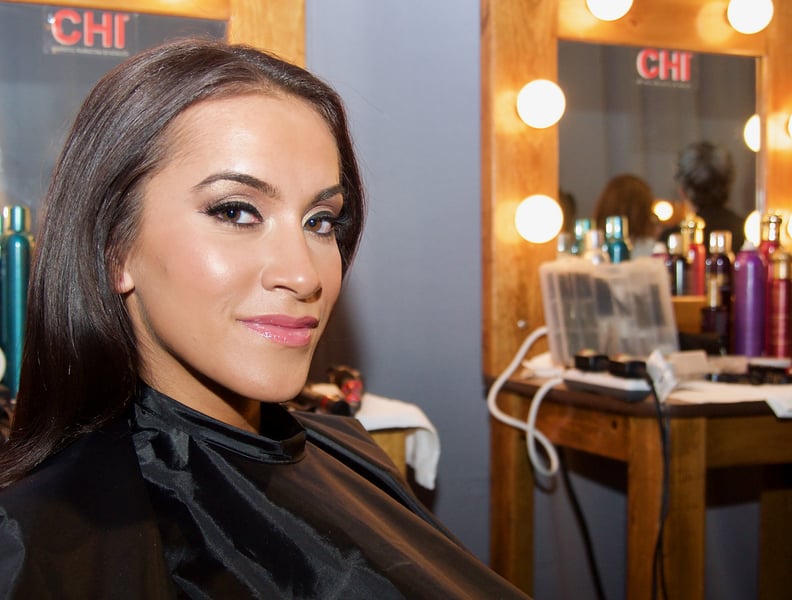 Have a Good-Luck Ritual
Miss North Dakota, Raquel Wellentin, revealed that she does two quirky things before every competition and event. "First, I always spray just one little spray of perfume and walk through it for good luck," she said. "Also, I always carry a bottle of honey in my bag and have just a little bite-size piece that I eat right before I go on stage for energy and for good luck as well."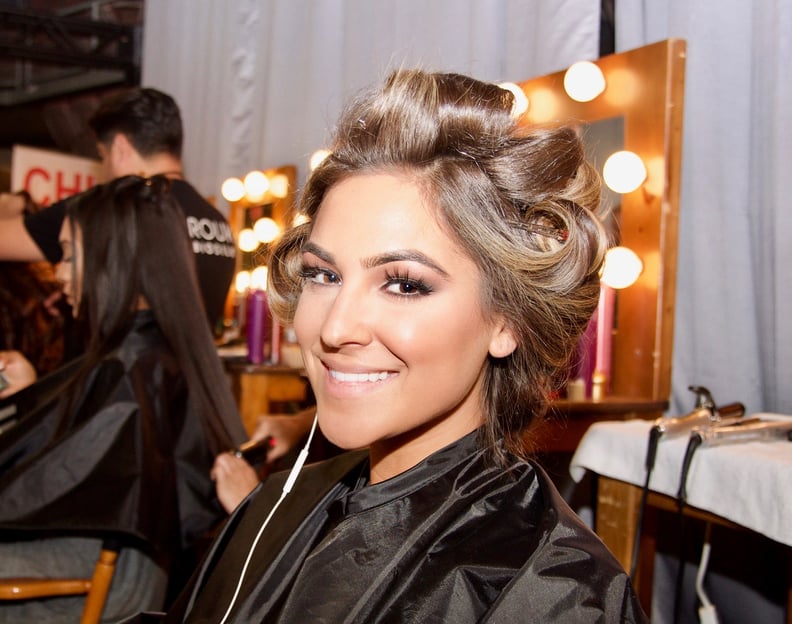 Put Ice Cubes Under Your Eyes to Wake Up
For Miss Rhode Island, Kelsey Swanson, it's all about looking alive. Pageants usually mean early call times — we're talking in-heels-before-the-sun-rises kind of mornings — so it's important to look and feel perky and awake. "I always have a coffee (or two) to make sure I'm awake," she said. "And I usually put ice cubes under my eyes when I wake up to help me look bright-eyed and to decrease any puffiness."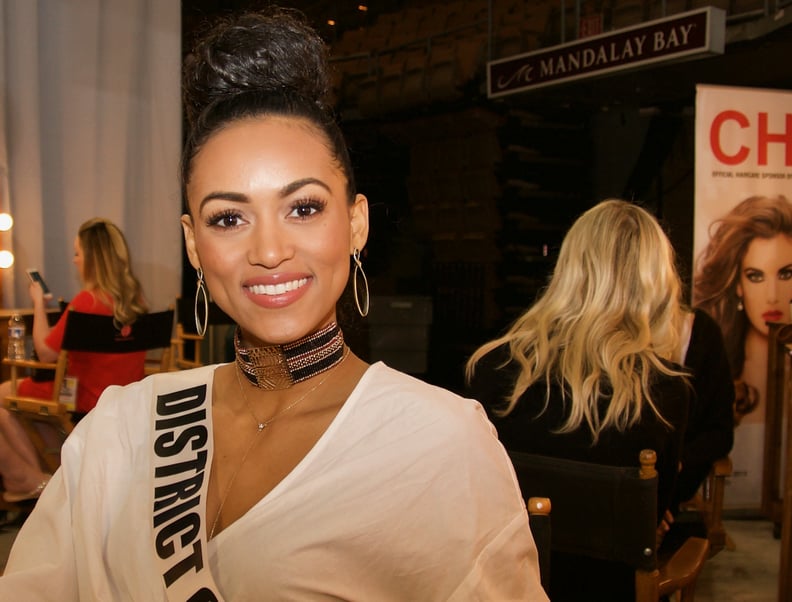 Have a Rap-Inspired Mantra
"I rap the same Rick Ross lyric to myself before every competition," said Miss District of Columbia, Kára McCullough. "I don't even know the name of the song, but I know the lyric by heart: 'No matter how it goes down, life goes on.' I say those exact words to myself, but in layman's terms what I'm saying is, 'Enjoy the process; extract yourself from the outcome.'"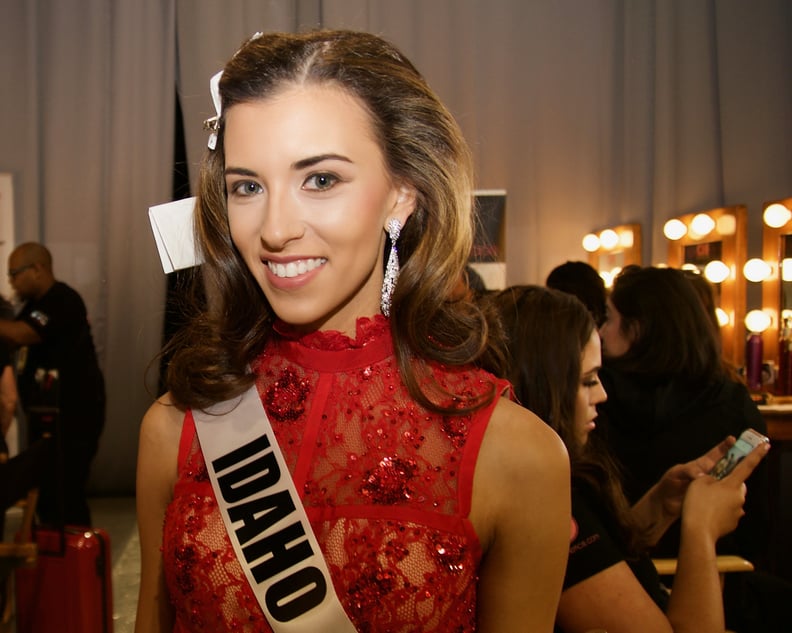 Keep Q-Tips or Tweezers in Your Purse For Falsie Mishaps
Miss Idaho, Cassie Lewis, said that before she was crowned, she hardly ever wore falsies, but now that she's a year into her reign, you can consider her a serious pro.
"I always make sure to have Q-Tips or a pair of tweezers with me and a bottle of lash glue when I'm wearing falsies," she said. "When my lashes inevitably become a little loose through the day, I'll just dip a Q-Tip or the tweezers into a tiny bit of glue and then press the falsies back against my natural lash line."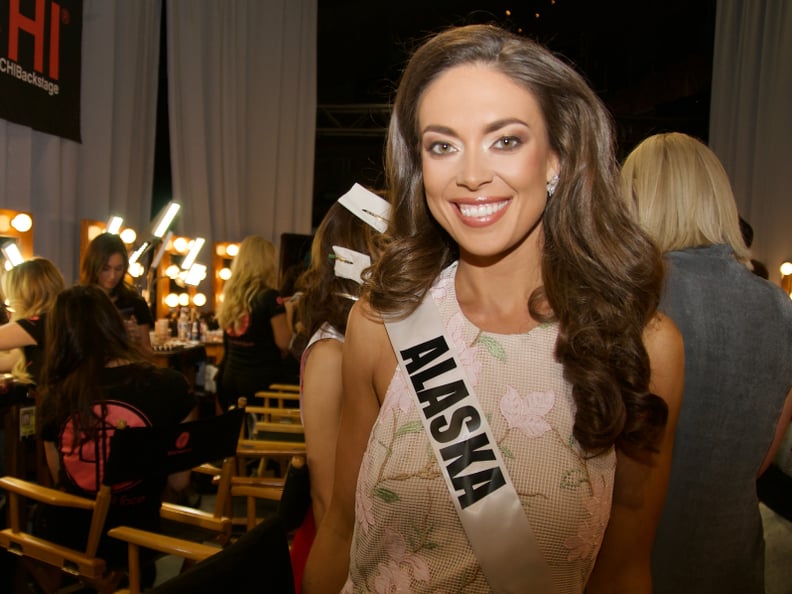 Drink Matcha Tea For Energy
The day of the pageant, Miss Alaska, Alyssa London, has a morning routine that consists of sipping on nutritious tea and doing a little meditation.
"I like to make my own matcha green tea in the morning to help me feel awake and to give me extra energy," she said. "I buy the green tea powder and then mix it with hot water and drink it that way. It has a more long-lasting energy than coffee or soda, and it's good for you, too. I really believe in holistic wellness, so I also meditate in the morning with the Calm app. I think it helps me to stay calm and focused."
Fun fact: matcha green tea contains a potent antioxidant called polyphenol, which is not only an antiaging ingredient, but which can also help the skin look brighter.
Have an Entire Makeup Finishing Regimen
A lot of effort goes into creating a look, so finishing your makeup to keep it all in place is super important. Instead of just throwing a little powder on, though, Miss West Virginia, Lauren Roush, says you should be strategic about it. She uses three different products: Laura Mercier's Translucent Powder ($38), Laura Mercier's Secret Brightening Powder ($26), and Skindinavia Finishing Spray ($29), which holds makeup for 16 hours.
"I use the brightening powder under my eyes to help me look more awake and bright-eyed, and then I'll use the translucent powder everywhere else," she said. "After, I'll use Skindinavia's Finishing Spray on top to help everything set even better. If I don't use the spray, I can sort of feel my makeup just sitting on my face. It makes my skin look moisturized and cleaner and just more natural."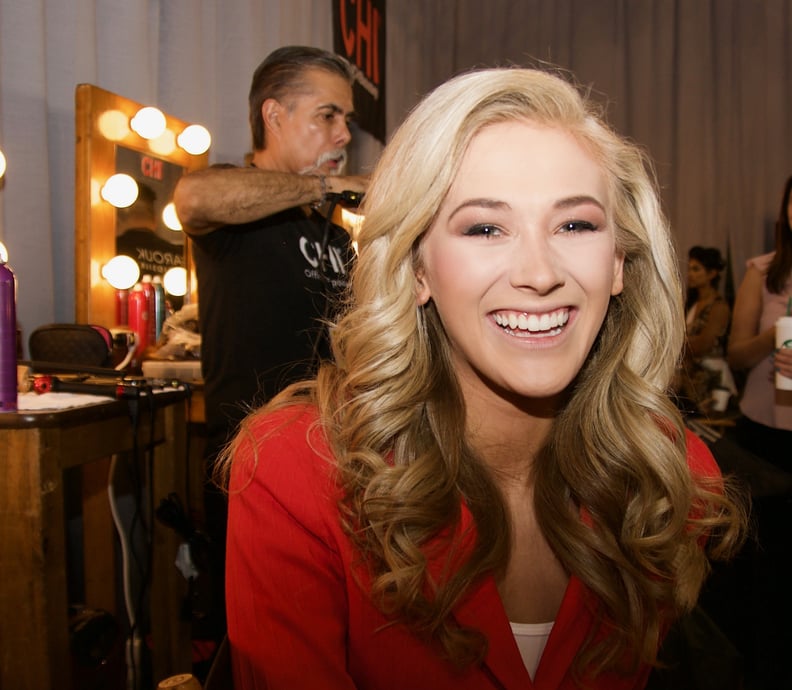 Create Modern-Day Pin Curls For More Volume
There's no denying it, the Miss USA contestants have their hair game on lock. But how do they get all that volume? Miss Wisconsin, Skylar Witte, knows the secret.
"To get a ton of volume in your hair, create pin curls," she said. "So you create each curl with a curling iron, and then you wrap it to keep the pin curl shape, and then pin or clip the rolled curl to your head. Spray a heck ton of hairspray all over, and then leave it for an hour or two to set. It creates seriously big volume."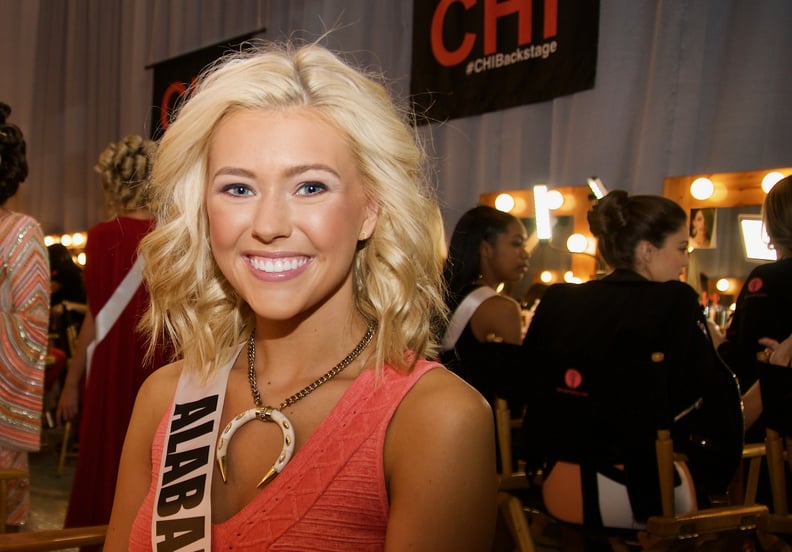 Use Baby Wipes as a Makeup Remover For Softer Skin
"I take my makeup off with baby wipes ($5) because I have really sensitive skin. The wipes don't have any oil in them, and they never burn my eyes at all," said Miss Alabama, Baylee Smith. "It also makes my skin so soft, too. I always follow up with a moisturizer, too, and my current favorite is Mary Kay's antiaging moisturizer ($24)."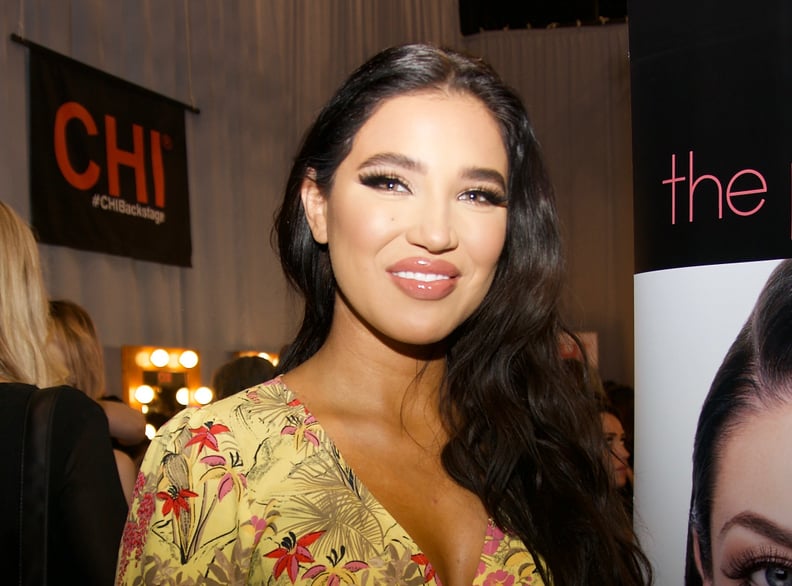 Use a Fine-Tipped Pencil For More Natural Brows
The Instagram-famous Sharpie-esque supersculpted brow is not Miss Georgia, DeAnna Johnson's, thing. Instead, her goal is to embrace her naturally thick eyebrows, but to enhance them ever so slightly with Anastasia Beverly Hills's Perfect Brow Pencil ($23).
"It's amazing because it's really thin, so you can create very fine, hair-like strokes," she said. "I like to make my brows look thicker on the outer corners, and then when I get to the inner corners I turn the pencil to the side and do even softer strokes for a really natural, nonharsh look."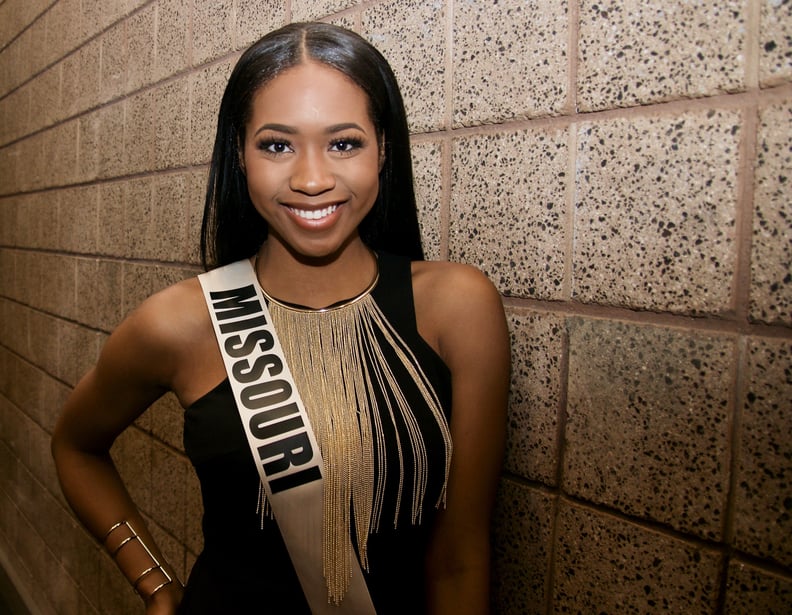 Apply Highlighter to Your Collar- and Hipbones
"I use a light shimmery highlighter on my collarbones as well as my hipbones to add definition and to make them pop more," said Miss Missouri, Bayleigh Dayton. "My favorite is Becca's highlighter kit ($20), and I usually use the powder highlighter instead of a liquid or oil because it looks more natural."