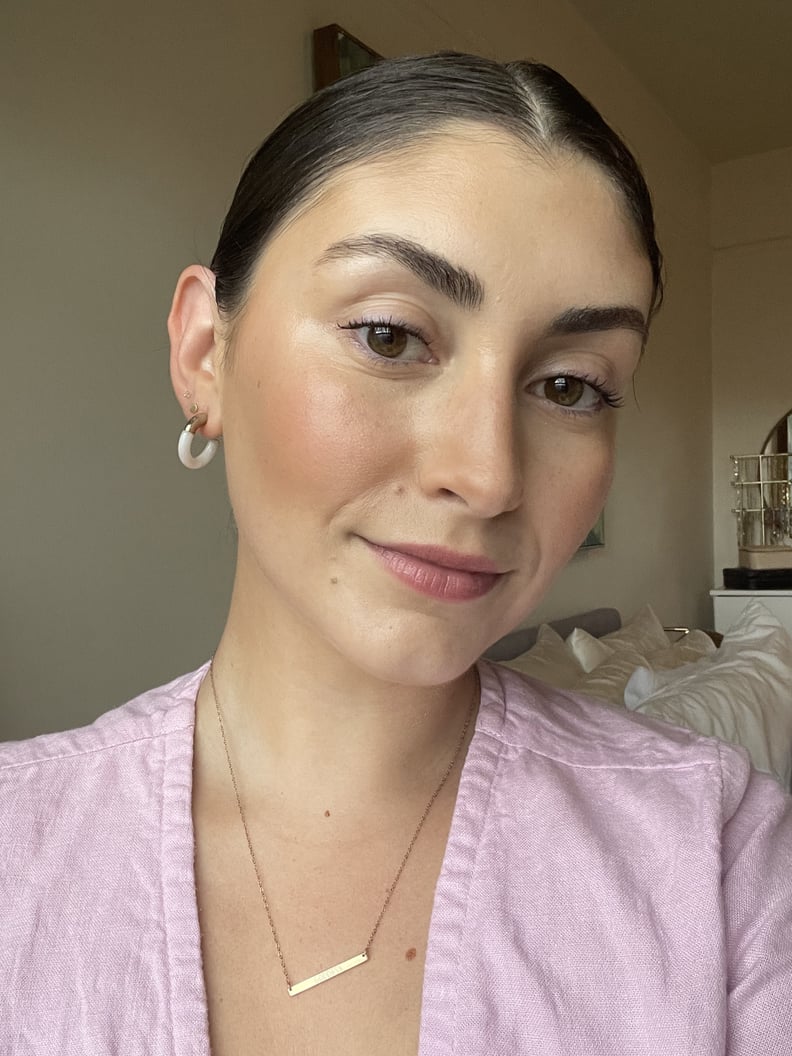 POPSUGAR Photography | Jessica Harrington
POPSUGAR Photography | Jessica Harrington
Every editorial product is independently selected by our editors. If you buy something through our links, we may earn commission.
A viral TikTok makeup hack has people mixing foundation with water.
The mixture is applied with a damp makeup sponge.
Our editor tested the makeup trick and tested how well it lasts.
I don't know why, but people on TikTok are mixing their foundation with water. I've tried my fair share of weird and downright messy foundation hacks during my time as a beauty editor, but never has it crossed my mind to put drops of foundation into a tall glass of water and mix it up — yet here we are.
In the video posted by the account @bodywhy_offical, the creator took their foundation, squeezed a decent amount of the product into a glass of water, mixed it up, then applied globs of foundation to their face, blending it in with a makeup sponge. The result was a smooth complexion with even coverage. Since the video's creation, countless people have tried the unexpected makeup trend and, much to my surprise, given it a favorable rating.
I'm typically a light-foundation person — I prefer sheer, minimal coverage and natural-looking finishes over the alternative. I was hoping that mixing my foundation with water would give me a real-skin finish and lighten the coverage of one of my favorite full-coverage products. For the experiment, I used my Makeup For Ever HD Skin Undetectable Longwear Foundation ($43), which is said to be medium coverage with a natural finish.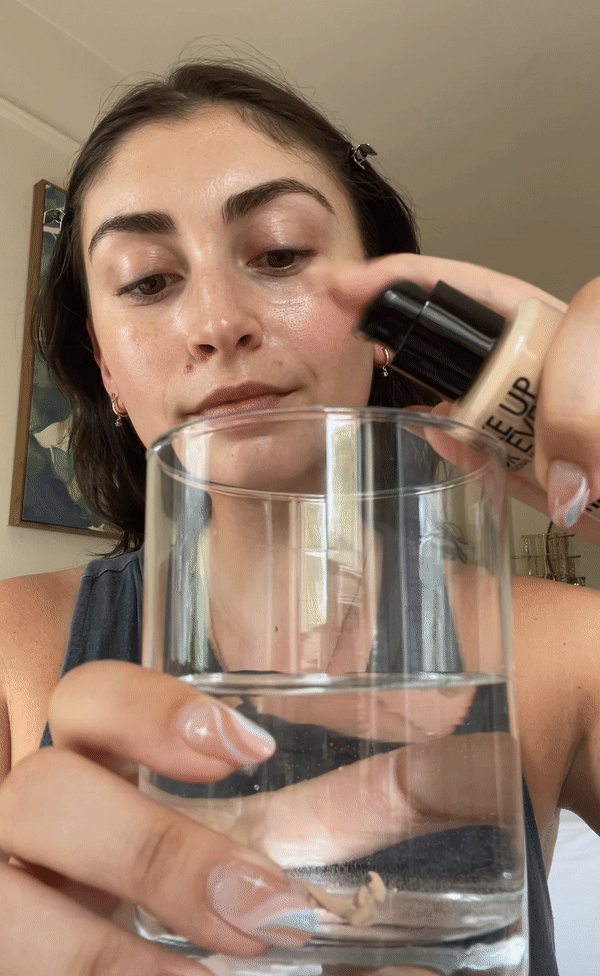 I grabbed a glass of cool water and put about five or six pumps of product into the glass. I only filled it about halfway, but I still needed a significant amount of foundation to get enough to mix. In that respect, the trick is a little wasteful.
Using a face-mask applicator, I mixed the water and foundation a few times before using that small applicator to scoop out some of the foundation and apply it to my cheeks and forehead. The water made the foundation runnier, but it wasn't nearly as messy as I had expected.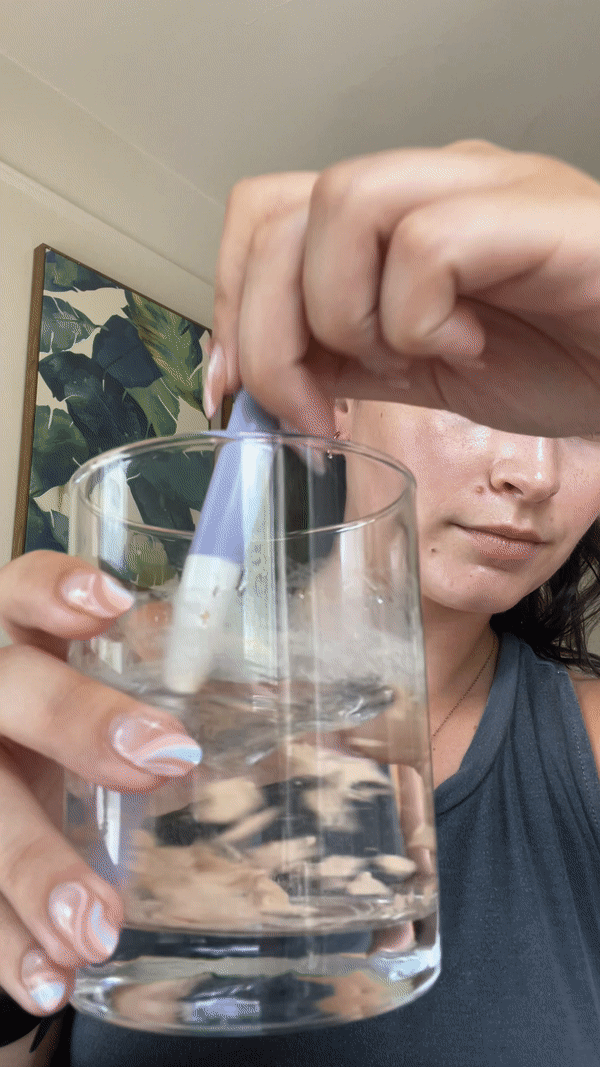 With a damp makeup sponge, I proceeded to blend in the foundation concoction on my skin. It melted pretty effortlessly, giving me coverage on my entire face. The formula felt lighter after mixing in the water, but the pigment still provided medium coverage.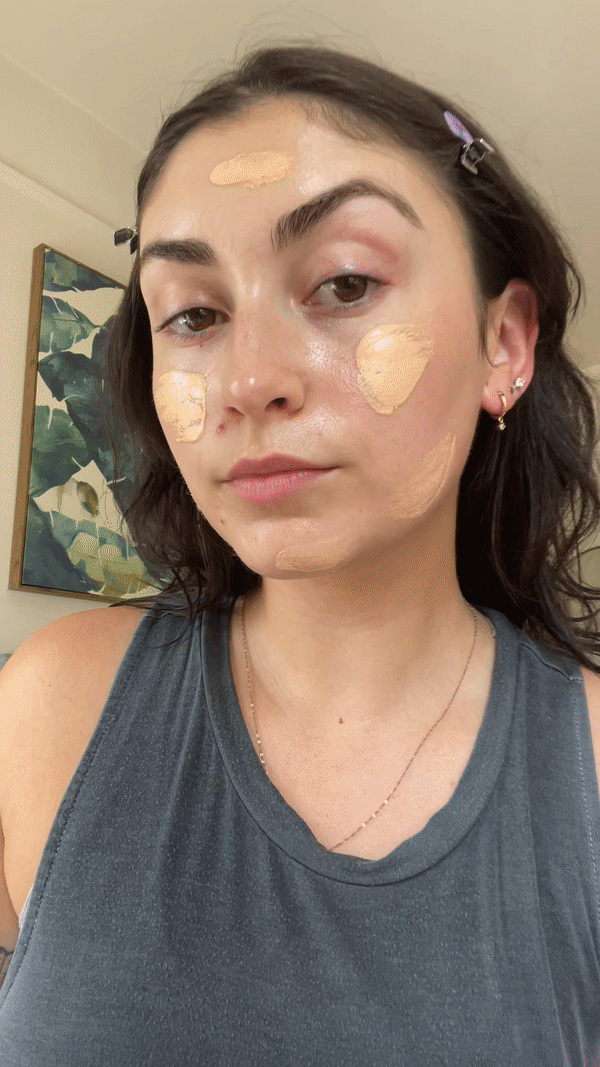 I was shocked just how well the water-and-foundation mixture blended and how smooth and even it made my skin. It disguised pores, discoloration, and my dark circles while staying very natural looking. I saw quite a few TikTok videos doing a transfer test after blending the product in, so I grabbed a clean paper towel and pressed it into my cheek, which didn't have any pressed powder or setting spray, and I was amazed to see zero smudging.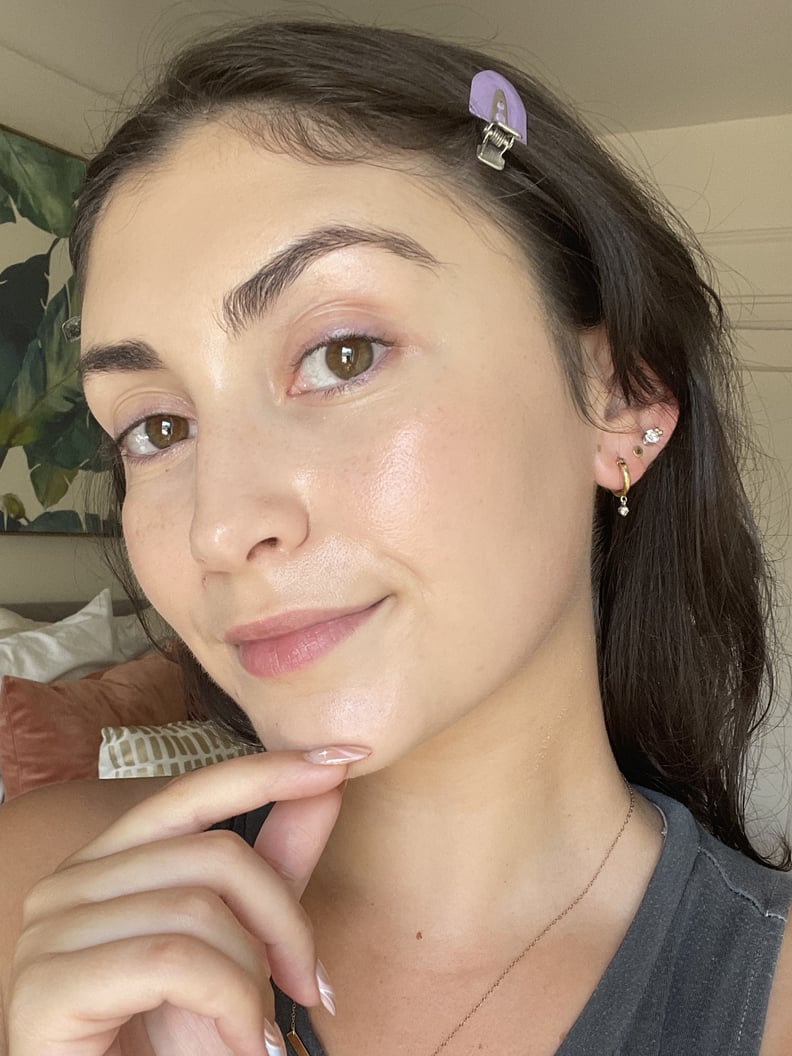 After a few hours of wear, my makeup still looked just as poreless and smooth as it did when I first put it on, and dare I say, it even made my skin look radiant and glowy. I can't say I'll be mixing my foundation with water every day — it's too time consuming, not to mention wasteful, and it leaves a mess in the glass to clean up — but I'm impressed, nonetheless, that the makeup hack actually works.