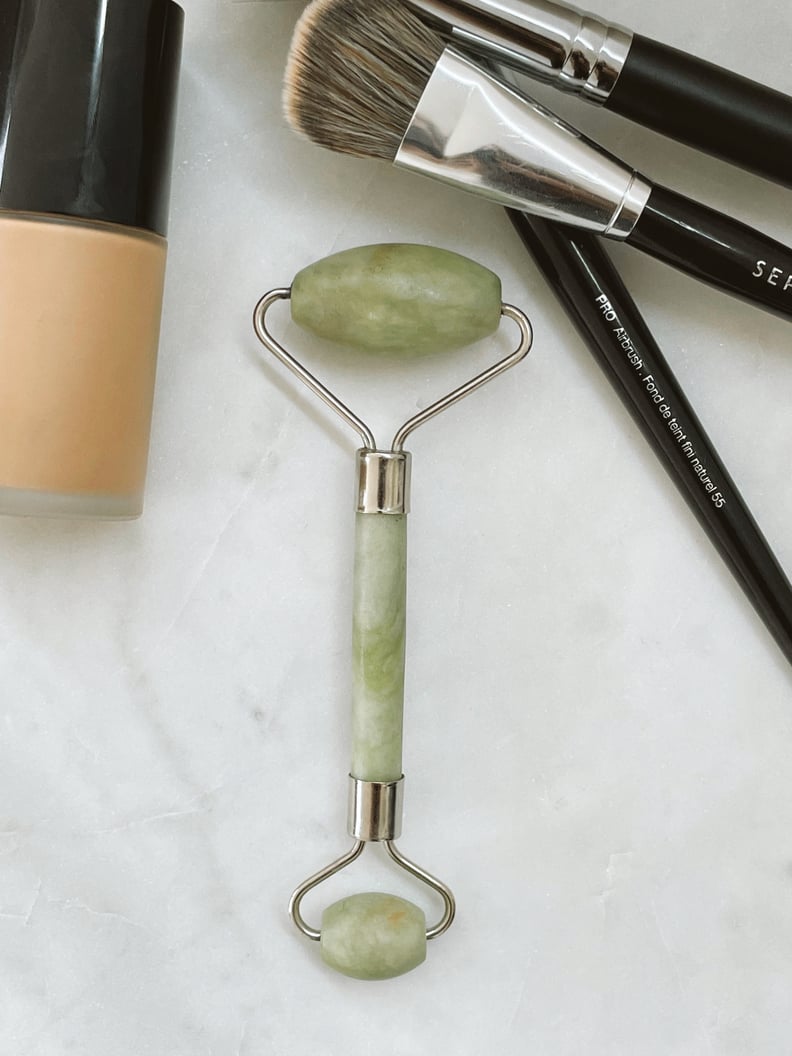 POPSUGAR Photography | Renee Rodriguez
POPSUGAR Photography | Renee Rodriguez
As POPSUGAR editors, we independently select and write about stuff we love and think you'll like too. If you buy a product we have recommended, we may receive affiliate commission, which in turn supports our work.
Applying foundation with a jade roller is a new beauty hack.
The technique is gaining popularity on TikTok and many are testing it out.
One editor tried the foundation hack and compared the results with what you get from using a beauty sponge.
TikTok is known for popularizing some interesting beauty hacks — whether it's eyebrow mapping or a 5-minute-makeup routine, there's always something new popping up. The latest trend? Applying base makeup with a jade roller. Yep, you read that right. Although it sounds a little out-there, when I saw some of my favorite beauty influencers testing out the hack, I wanted to see if it would work for me. I knew I already had this Jade Roller ($9) from Amazon shoved in one of my bathroom drawers, so I set out to find it — and I'm so glad I did.
I don't wear foundation very often, but when I do, I find the process quite tedious. I usually apply my foundation with a makeup brush, a beauty sponge, or a combination of both. Then later (like, much much later), I disinfect and wash everything. My makeup sponges are the most difficult to clean because they usually require being left out overnight to dry. I was crossing my fingers that the jade roller hack would work because it would mean a much easier cleaning process for me.
In an effort to get the most accurate results, I chose to do a split-face experiment, applying my makeup on one side of my face with a beauty sponge, and the other half with the jade roller. First, I applied foundation directly to my face and then blended out my makeup as I normally would, tapping the sponge upward and outward until all of the product was evenly dispersed.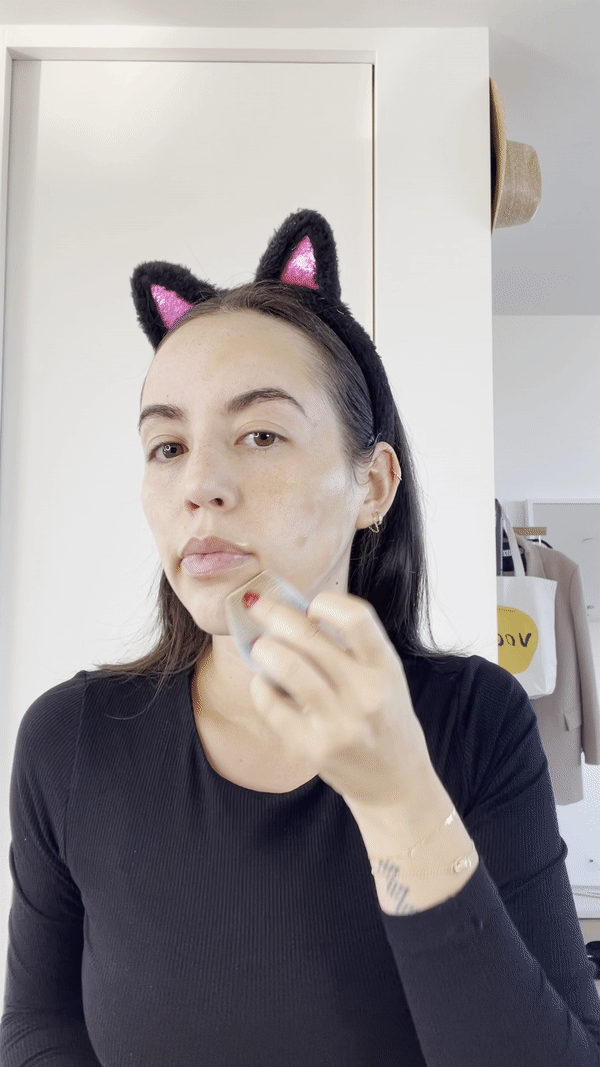 Next, I moved on to the jade roller. After applying my foundation directly to my face on the other side, I started rolling the jade roller upward and outward. When I first started blending out my foundation with the jade roller, I was a little nervous. It honestly didn't look like it was blending well, and it left streaks of foundation all over my face. However, I kept rolling, and eventually, everything started to even out nicely.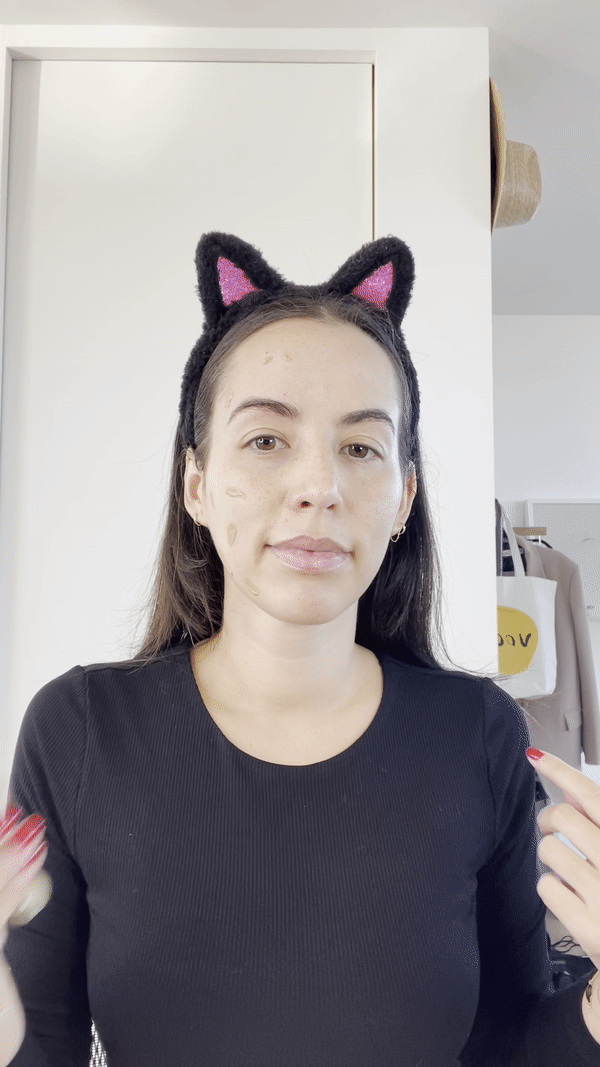 Immediately after application, I noticed that the jade roller side of my face had a lot more product on it than the beauty blender half of my face. The jade roller half also succeeded in covering up redness and masking dark spots that the beauty blender didn't. In fact, I noticed a distinct line down the center of my face where you could easily see how much product was lifted off of my face when I was using the makeup sponge. While I'm used to seeing dark spots all over my makeup sponges, my jade roller was still very green, which further proved that most of my base makeup applied to my face rather than transferring onto the tool I used to apply it.
A few things to note: I would not try applying concealer with a jade roller, even if you use the smaller end. I tried it (the foundation was so easy, how could I not try concealer?), and it didn't go over well. The area below my eye was entirely too small and delicate for the jade roller, and I ended up scrapping the idea and using a concealer brush. Also, applying foundation around my nose wasn't difficult, but I've seen a few people on TikTok have issues getting their makeup to blend perfectly in that area. I opted to use the smaller side of my jade roller for my nose, and everything blended nicely. Also, if applying base makeup with a jade roller, you can definitely opt to use less product, since it won't soak up excess product like a sponge or makeup brush would.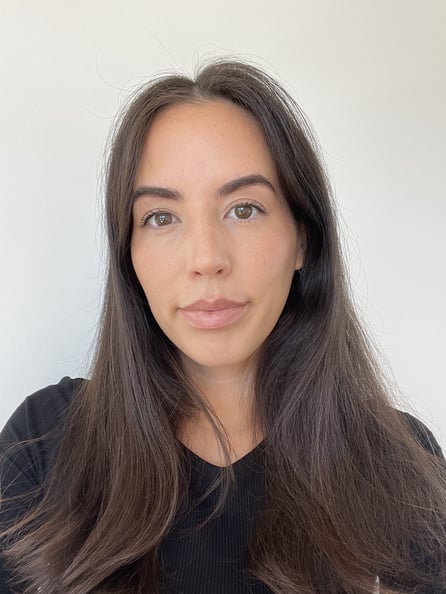 Overall, I'm so happy I found this hack. I ended up using the jade roller to apply a little extra foundation onto the beauty sponge side of my face, just so everything would even out nicely. My makeup looked great, and the clean-up process didn't take long at all. I will definitely be applying my foundation with a jade roller in the future.