CW's Naomi's Natural Hairstyles and Details
The CW's "Naomi" Tells a Story Through Natural Hairstyles
As POPSUGAR editors, we independently select and write about stuff we love and think you'll like too. If you buy a product we have recommended, we may receive affiliate commission, which in turn supports our work.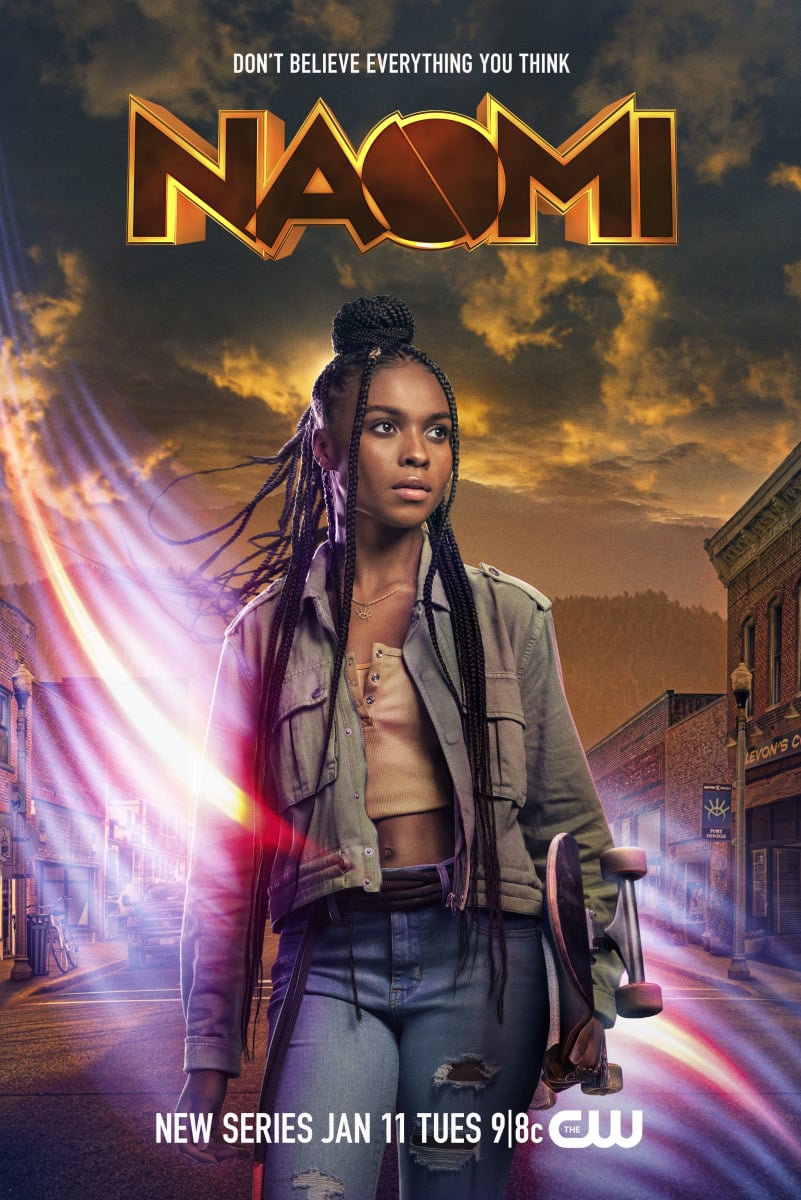 Image Source: CW/Matt Sayles
The CW's "Naomi" chronicles a teenager's journey as she discovers that there are supernatural powers at play in her hometown. Naomi, played by Kaci Walfall, learns that she also has supernatural abilities and embarks on a search for answers as everything she believed to be true is upended.
Walfall is one of the few Black leads in a superhero drama, and she and other characters on the show have worn their hair in natural styles for the entirety of the season thus far — a deliberate choice.
"I wanted to show that wearing braids is fashionable and it can be done in so many different styles," the show's lead hairstylist, Wankaya Hinkson, tells POPSUGAR. "The one thing that I love most about being a hairstylist for television and film is being able to tell a story with hair."
To better understand how the show's hairstyles came to life, Hinkson broke down everything from how the styles were conceived to how other departments, such as costume and design, helped influence the final looks. Read ahead for more behind-the-scenes hair secrets from "Naomi."
The Meaning Behind the Hairstyles on "Naomi"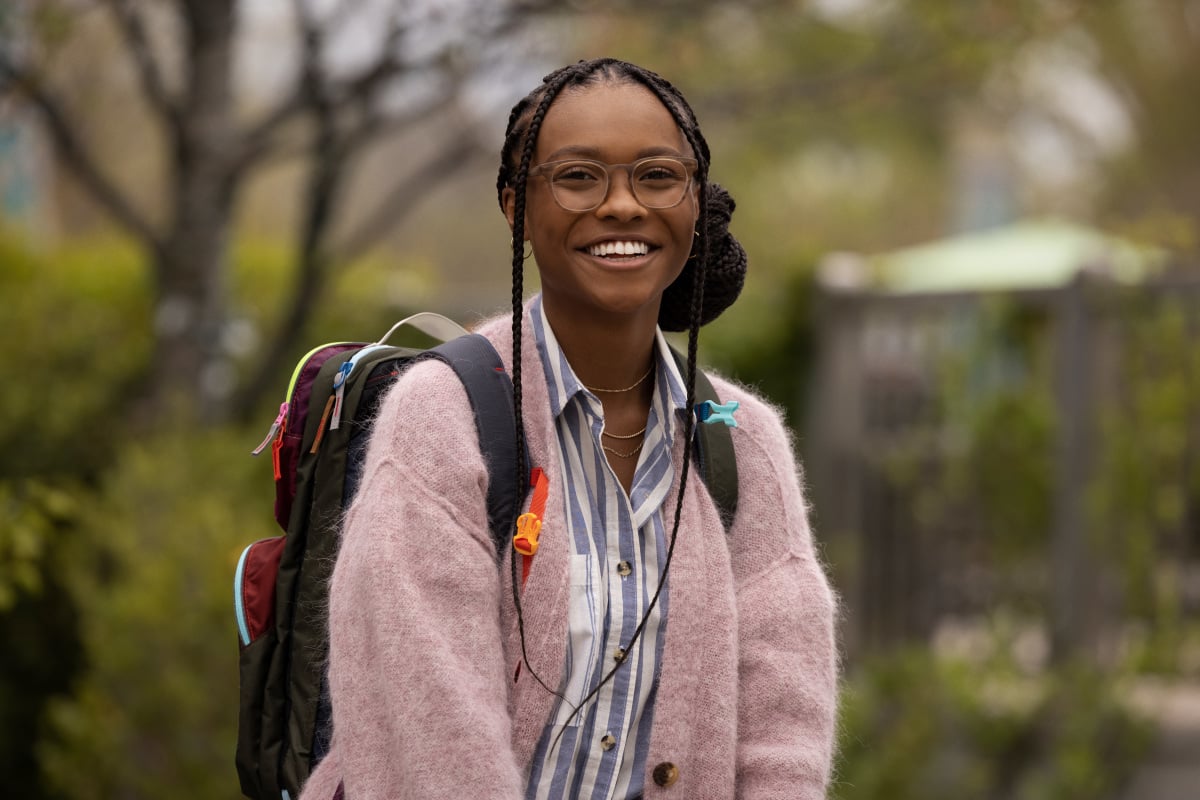 Image Source: CW/ Fernando Decillis
Hinkson was able to play around with various styles, but a few other players were also heavily involved with the hairstyles on the show — including executive producer Ava DuVernay. "Ava, Jill, and DeMane, who are the executive producer, showrunner, and director respectively, were very hands on when it came to wanting the character to have a certain look," Hinkson says. "My responsibility to them was bringing their vision to life."
There were already some general ideas in place for the hairstyles, but Hinkson was able to get creative with the ways in which she executed each style. She says that her personal ethos had a lot to do with how she chose to do each look. "My main goal coming on board was to make sure that each hairstyle aided with the storyline while showing the versatility of natural hair," she says. "I wanted to be able to shine some light on hair extensions, hair braids, twists, and locs. These are styles that are high fashion, and they should be appropriately showcased and seen in that way."
How the Hairstyles on "Naomi" Were Chosen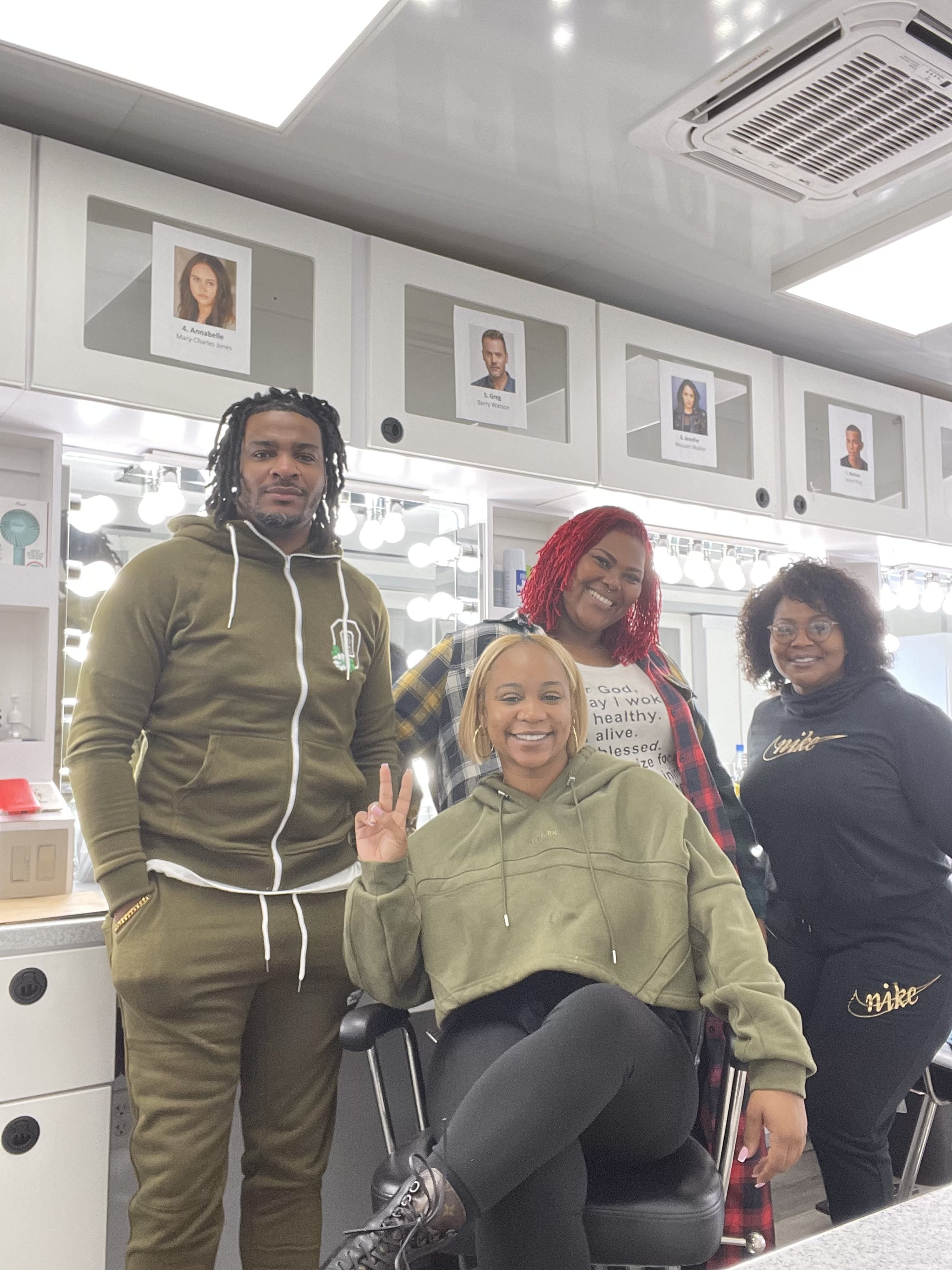 Image Source: Courtesy of Wankaya Hinkson
Hinkson was fully aware of how much representation mattered with this series, and as a professional hairstylist, she made a point of keeping the health of the actors' hair at the forefront when creating the looks. "In terms of finding inspiration for each style, I got together with my hair braider of the show, Demetria Henderson, and I wanted to create a knotless braid style that would give a similar feel [as] normal box braids but create more versatility for hairstyling," Hinkson says. "It was important for me to make sure that we did hairstyles that would protect [Walfall's] hairline."
There was quite a bit of collaboration with other departments on set. After Hinkson read the script and received pictures from the wardrobe department, she and Walfall created lookbooks together of what her character would look like. "Then we'd go through and pick different hairstyles that we thought Black girls would enjoy doing themselves," Hinkson says. "We wanted to create hairstyles that were relatable, obtainable, and trendsetting."
The Hair Products Most Used on "Naomi"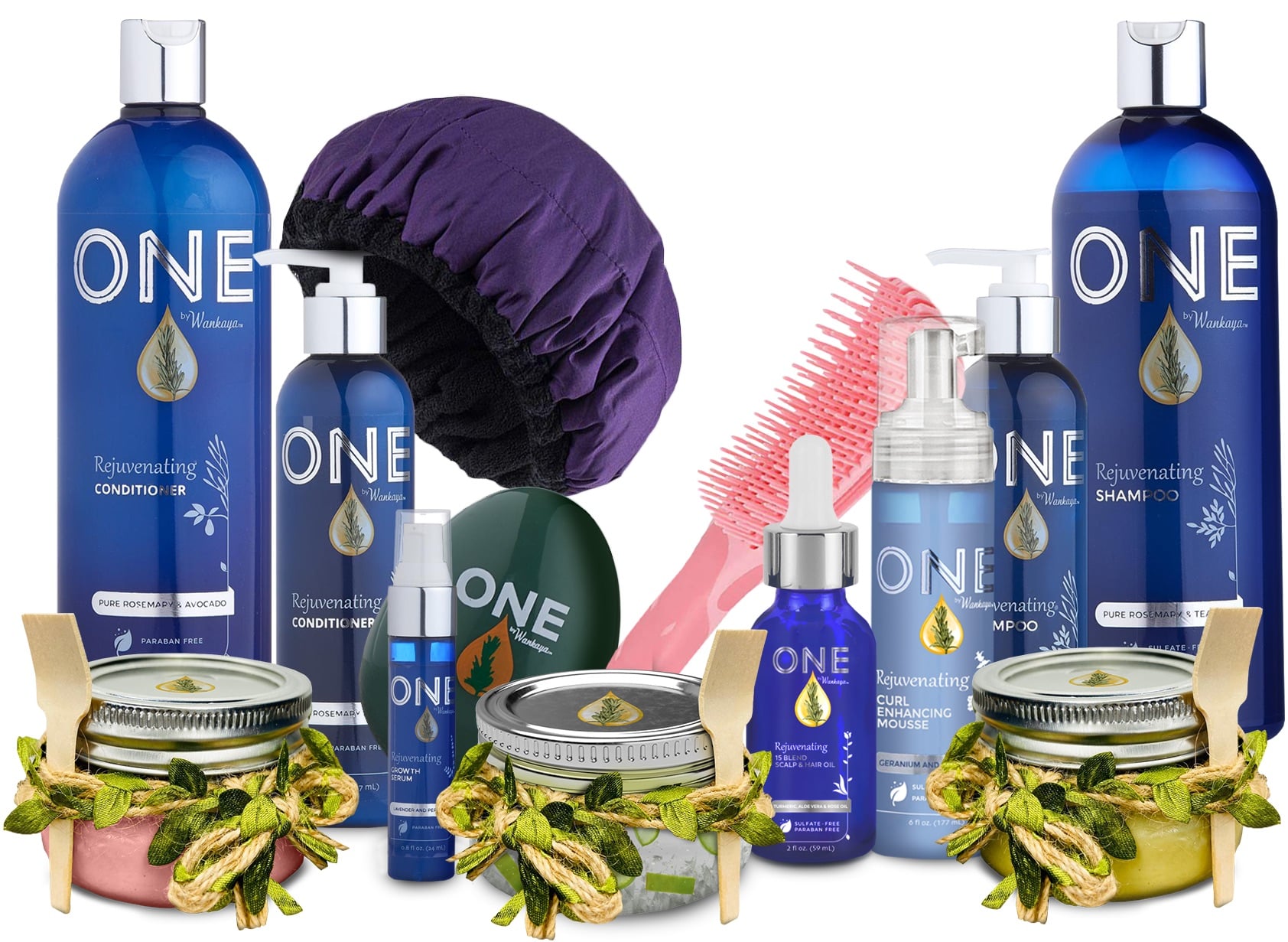 Image Source: One by Wankaya
Hinkson made sure each actor's individual hair type was catered to when it came to the products used on set. "I have this theory where I say, 'I want my clients to leave me with more hair than they started with,'" she says. "So I thoroughly evaluate each cast member's hair, and I order products specifically for their hair type and hair texture."
Along with Santex Strips ($16), there were two products from One by Wankaya (Hinkson's hair-care system that she developed using more than 10 years of experience as a film and TV hairstylist) that were used on every actor regardless of hair type: the 15 Blend Hair and Scalp Oil ($20) and the Geranium and Clary Sage Mousse ($16). Those two products "helped to keep the actor's scalps hydrated and moisturized while stimulating hair growth, adding shine, and increasing volume in the hair," she says.
Hinkson hopes that her work on "Naomi" will inspire people to learn how to do textured hair — and do it well. "It's so important [for professional hairstylists] to be familiar with textured hair, know their client's hair type, know what products to use, [and] know the porosity to see how it takes in product or how it will handle in the weather," Hinkson says. "I can't stress enough how incredibly important it is to know how to manage various hair types".