Kaci Walfall Talks The CW's Naomi and Representation
Kaci Walfall Hopes "Naomi" Teaches People About Their Own Superpowers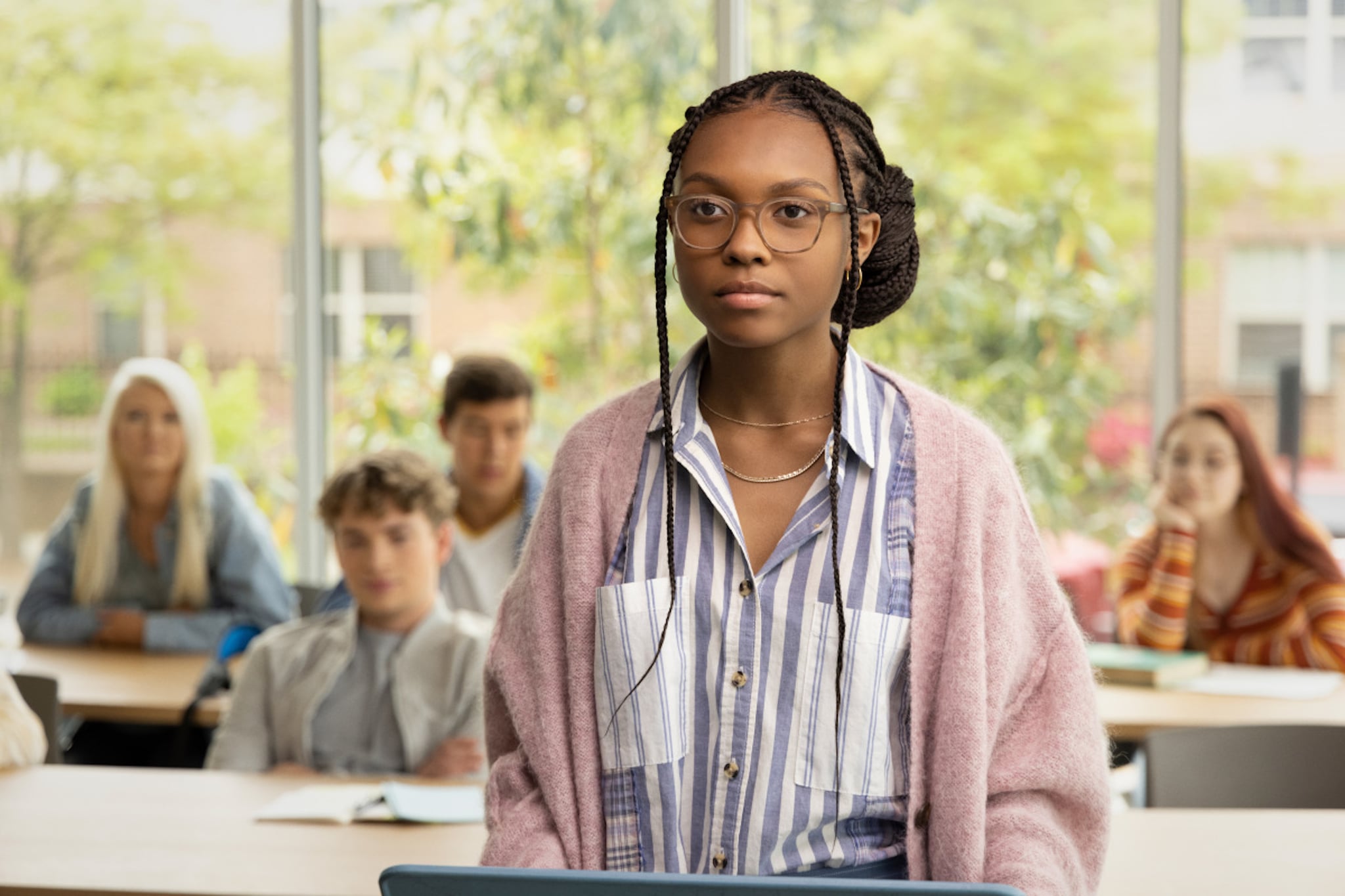 Image Source: The CW
Ava DuVernay had a vision to bring a new kind of superhero story to life in The CW's "Naomi": an autonomous story where the titular character (played by Kaci Walfall) could live in her own "Naomi-verse" and redefine what representation looks like on TV. The new DC drama follows "cool, confident, comic book–loving teenager" Naomi in pursuit of "her hidden destiny" as she unearths a supernatural mystery in her hometown and discovers her own special powers.
"It's representation, it's not tokenism, it's normalization."
Compared to other superhero shows that have used race as a plot device, "Naomi" offers a refreshing approach to representation that doesn't throw the obvious in viewers' faces. Though the series centers Walfall's character, the focus is not placed on her skin color, but rather her perspective as a high schooler through a comic-driven coming-of-age story. "Miss Ava always says, this is a really good thing that the show is grounded in normalization," Walfall tells POPSUGAR. "It's representation, it's not tokenism, it's normalization. You see this girl living her life, and she's a Black girl, but she's not always talked about [from that point of view] in the show because it's grounded in normalization based on her environment."
Make no mistake, "Naomi" is a TV show that young Black girls can look up to to feel seen. But the premise of the series shouldn't be reduced to depicting one single thing like race, and the same can be said about how it addresses sexuality. As seen in episode one, Naomi's love interests include her ex-boyfriend Nathan (Daniel Puig), as well as her friends Anthony (Will Meyers) and Lourdes (Camila Moreno). The subtle mentions of her fluid sexuality don't force a particular narrative in the show; they simply add another layer to explore. "It's welcomed because that's who she is," Walfall explains. "She doesn't have a problem with it, and no one should ever have a problem with it. So I think it's beautiful . . . I remember reading that scene [with her parents] and just being like, this is such great writing because it doesn't feel forced and doesn't feel pushed. It's just who she is."
"Naomi"'s approach to representation extends beyond race and sexuality. The show has also created a new image that affirms Black girls and all their many interests and traits. "I think that the show provides this girl who's confident, but also still into comics," Walfall comments. "That doesn't have to be you necessarily being associated with a certain label and feeling like you have to be put in a box because you're limitless. Everyone is limitless . . . I would say [the show] succeeds in showing us, especially young Black girls and young Black people, that we don't have to put ourselves in a box. We are so many different things, and embracing that is our power."
Being a part of "Naomi" has had a profound impact on Walfall, especially in regard to the relationship she's developed with DuVernay. This time last year, the 17-year-old actor was in the process of auditioning for the show. And it was DuVernay who personally met with Walfall and her mom to vet the young actor for her leading role. "She's very personable to everyone she's around," Walfall says of working with DuVernay. "She cares about your personal life in the best way possible, and she cares about you as a person and how you're doing mentally. I think that her being such a kind person really affects the work because everyone wants to be there. She's given me advice about performing. She's given me advice about hate. She's given me advice about just being a better person and reminding myself that I am enough."
"If somebody's saying something negative, that means you're doing something right because somebody's talking about it."
The praise "Naomi" receives outweighs the negative comments, but DuVernay's advice on navigating the dismissive commentary has stuck with Walfall the most. "I know that things these days are often more hated than they are loved, which is a product of our generation at the moment. But I remember having a conversation with her on the phone and [asking], 'How do you get over that?'" Walfall shares. "I hadn't really experienced it so much. When people saw the show was even starting, they had negative things to say. But I remember she was just like, 'If you like it, then you like it, and it doesn't matter if they don't like it . . . The haters, no matter how good anything is, they're always going to be present. Like anything in life, whether you're doing something mainstream or not.' So she was basically like, 'It's your job to know and sit in your greatness.' So I've taken [precautions] to not look at certain things, and sometimes it's very tempting, but I just remind myself that I worked hard. If somebody's saying something negative, that means you're doing something right because somebody's talking about it."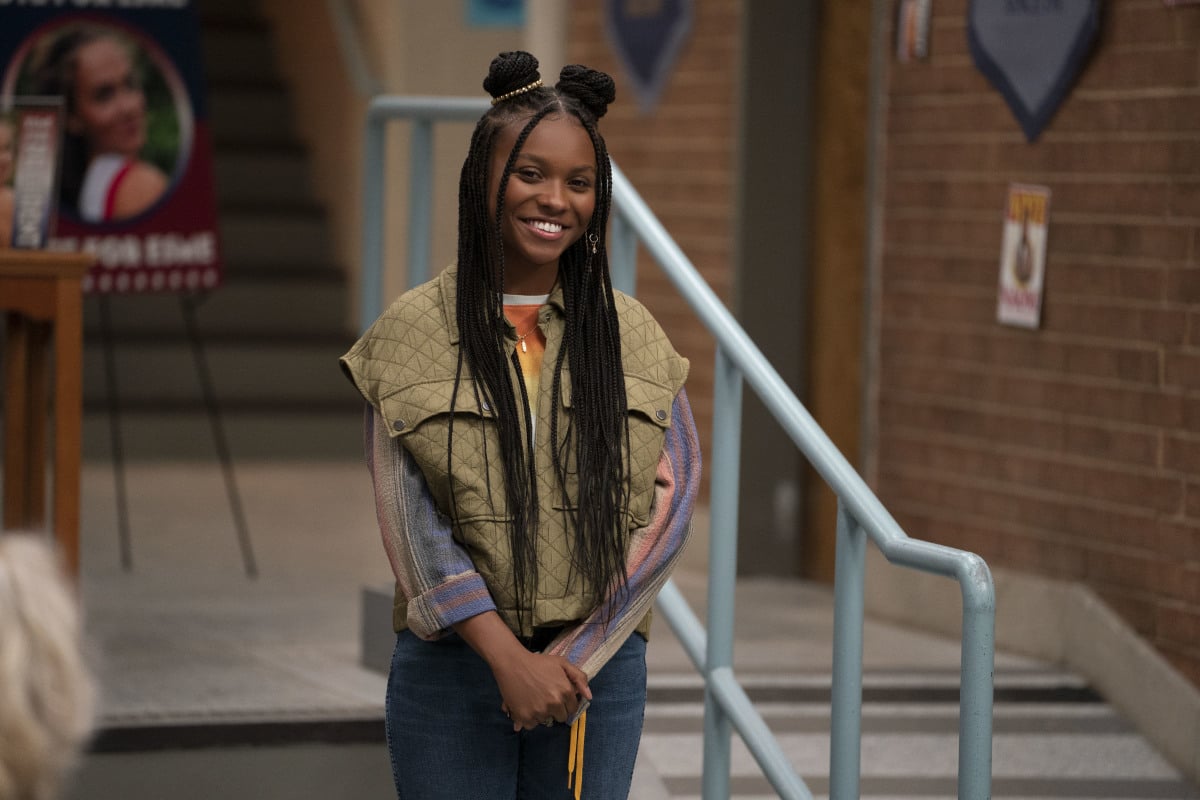 Image Source: The CW
A lot of the buzz surrounding "Naomi" comes from passionate DC fans still hoping for crossovers with the Arrowverse or DC Extended Universe. Although DuVernay has already confirmed season one will be solely dedicated to nurturing Naomi's narrative, Walfall teases that there are still future possibilities on the table. "Although there aren't crossovers in season one, that doesn't mean that there's never, ever going to be crossovers," she says. "Miss Ava has a partnership with DC and she has DMZ coming out, so she could bring some shows to our [universe] because she's got this DC property now."
"I hope that people take away that your uniqueness is actually your power and to use that as your strength."
"Naomi" has only aired four episodes so far, but it's made a splash by restructuring the traditional superhero series format. The direction for most superhero origin stories is easy to predict: a civilian discovers they have powers and they turn into the hero they're destined to be. But "Naomi" keeps viewers on their toes because the series is starting from scratch. In this particular show — which is based on the 2019 comic series of the same name written by Brian Michael Bendis, David F. Walker, and Jamal Campbell — Naomi's superhero identity doesn't exist just yet, so we're following her journey in real time.
"What I love about the show is it's a superhero story, but it's an origin story, and that's something that we don't see done in this way," Walfall remarks. "The show is different. It's not like every other show . . . A lot of times we see superheroes as something that we can never reach and we see them happy all the time and so sure of their decisions, but what happens if they're not? What happens if their power that they're given is something that makes them more different and they don't like that? I hope that people take away that your uniqueness is actually your power and to use that as your strength."
"Naomi" airs new episodes on Tuesdays at 9 p.m. ET.