Neutrogena Clear Coverage CC Cream Review With Photos
I Stopped Wearing Concealer Thanks to This $13 CC Cream
As POPSUGAR editors, we independently select and write about stuff we love and think you'll like too. If you buy a product we have recommended, we may receive affiliate commission, which in turn supports our work.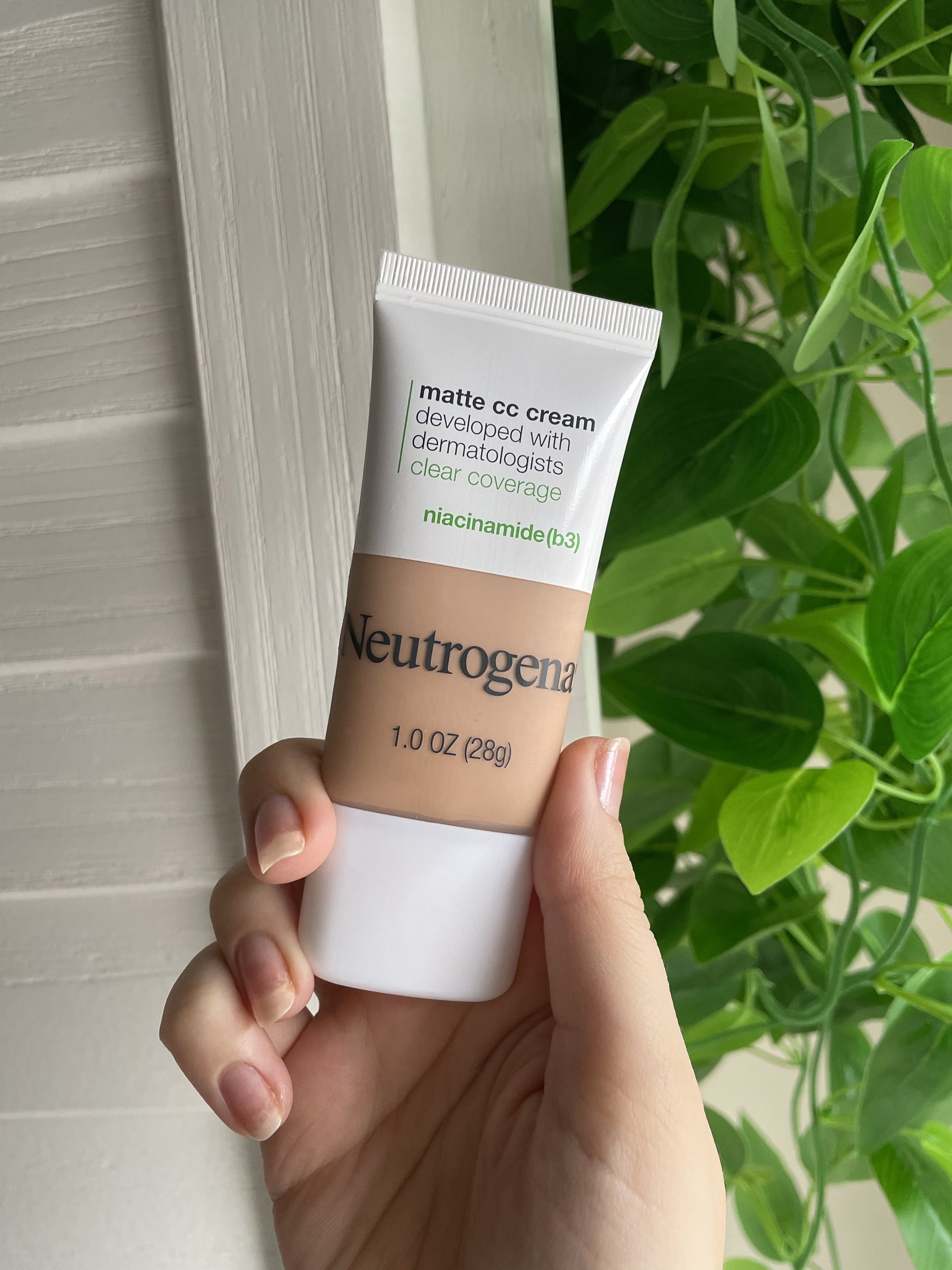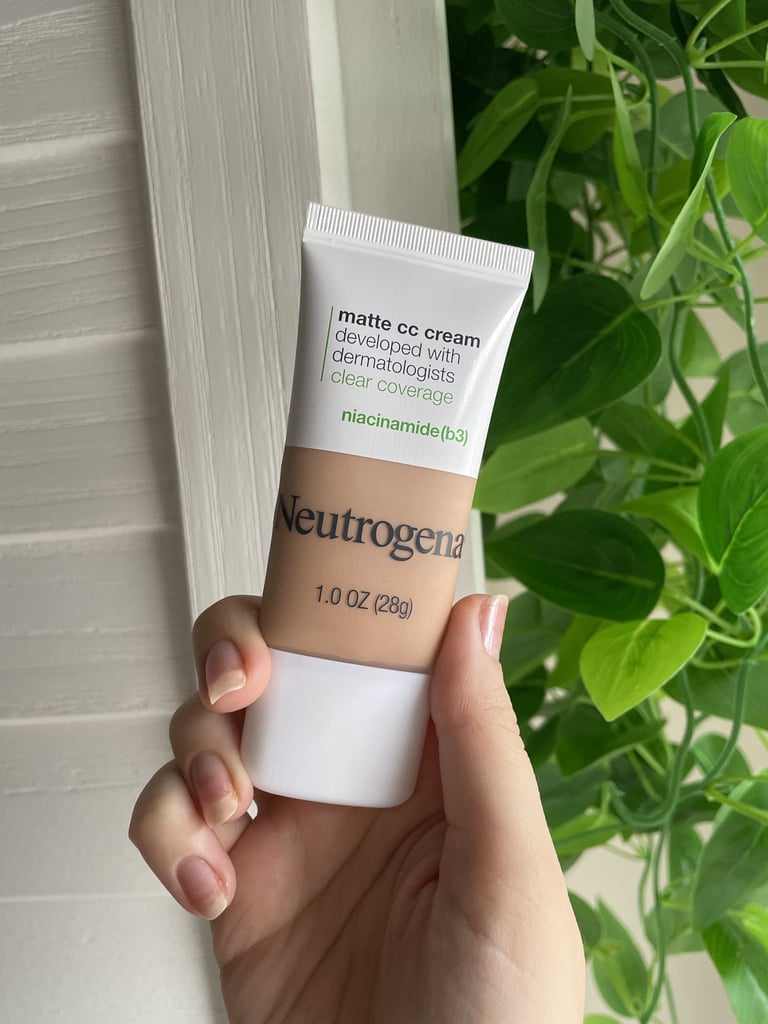 Neutrogena launched a new complexion product called the Clear Coverage CC Cream.
The $13 CC cream comes in 34 shades and contains niacinamide.
One editor tested the Neutrogena Clear Coverage CC Cream and was able to skip concealer.
I woke up very tired today. Around 4 a.m., there was a loud noise outside my apartment (presumably from a passing car), and I couldn't fall back to sleep, meaning I didn't get as much shut-eye as I normally do — and it showed. When I'm tired, my skin does a terrible job of hiding it. My complexion gets blotchy and dull, my eyes and eyelids get red, and don't even get me started on my blue undereye bags. If I'm going to disguise just how exhausted I am, I need some good makeup, and the new Neutrogena Clear Coverage CC Cream ($13) fits the bill.
Admittedly, I'm not a huge foundation fan, but I do have a sweet spot in my heart for CC creams. The name stands for color-correcting cream, and it's perfect for improving your skin's tone and reducing redness. These products also often include skin-loving ingredients. For example, the Neutrogena Clear Coverage CC Cream contains niacinamide, which is a powerhouse ingredient for brightening discoloration and keeping skin free of breakouts. These formulas typically boast medium to full coverage but with a lightweight feel.
The Neutrogena Clear Coverage CC Cream is oil and fragrance free and offers buildable full coverage with a matte finish. It's supposed to camouflage and blur imperfections and blemishes without irritating skin or causing future breakouts. The product also comes in 34 shades, which is the most expansive shade range in Neutrogena's portfolio yet.
I found the shade "Cool Beige 2.5" to be a great match for my skin tone. When I applied the Neutrogena Clear Coverage CC Cream, I decided to put a dab of the product on the back of my hand and then smear it onto my cheeks, forehead, and chin. Immediately out of the tube, you can see just how full coverage the formula is, as one swipe completely covers the area. To blend, I used a damp makeup sponge with minimal effort and was able to spread the product evenly on my face in a matter of seconds.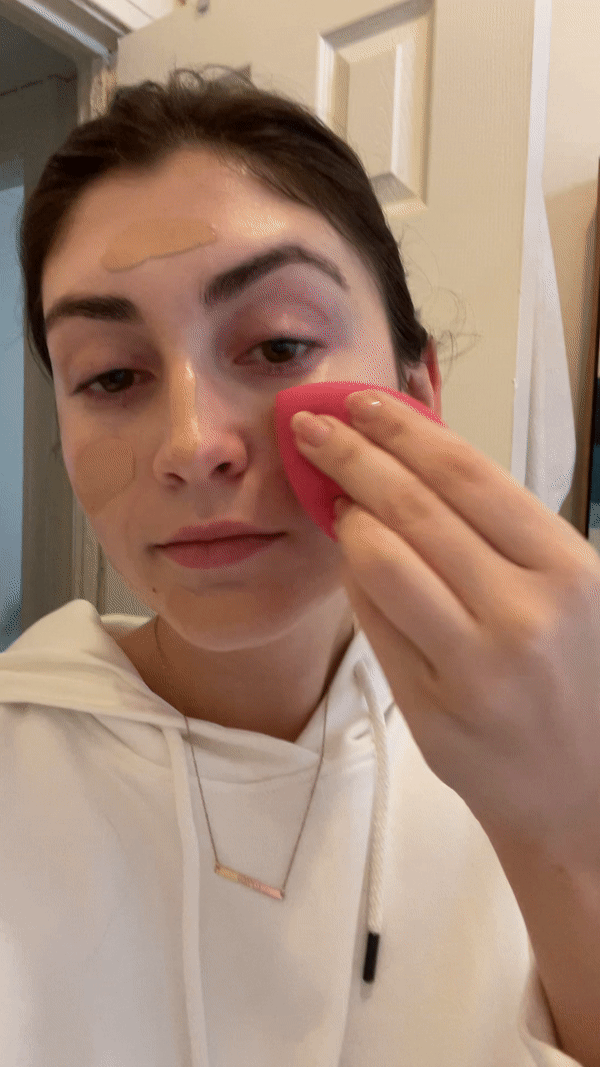 A tiny bit of product — about the size of a pencil-eraser head — was enough to cover my entire face. One layer of the product gave me great, even coverage. I noticed immediately how smooth my skin looked and how the redness on my cheeks and around my eyes was neutralized. Because I wasn't in the mood to do a full face of makeup, I wanted the Neutrogena Clear Coverage CC Cream to pull double duty and eliminate my need for concealer, and it did just that. Although you could still faintly see the tiny breakout I had by my nose if you looked closely, the CC cream took care of the redness, making it almost invisible.
The feel of the complexion product is slightly heavier than a skin tint but lighter than most full-coverage foundations. As I mentioned, it blends effortlessly and melts into skin for natural-looking coverage. You can barely feel it on your skin once blended, but you can certainly see it working. Although the product claims to offer a matte finish, I'd say it's more of a satin or soft-matte look, as you can still see some glow in your complexion. This is perfect for me because I gave up wearing truly matte finishes a long time ago.
My Skin Using Only the Neutrogena Clear Coverage CC Cream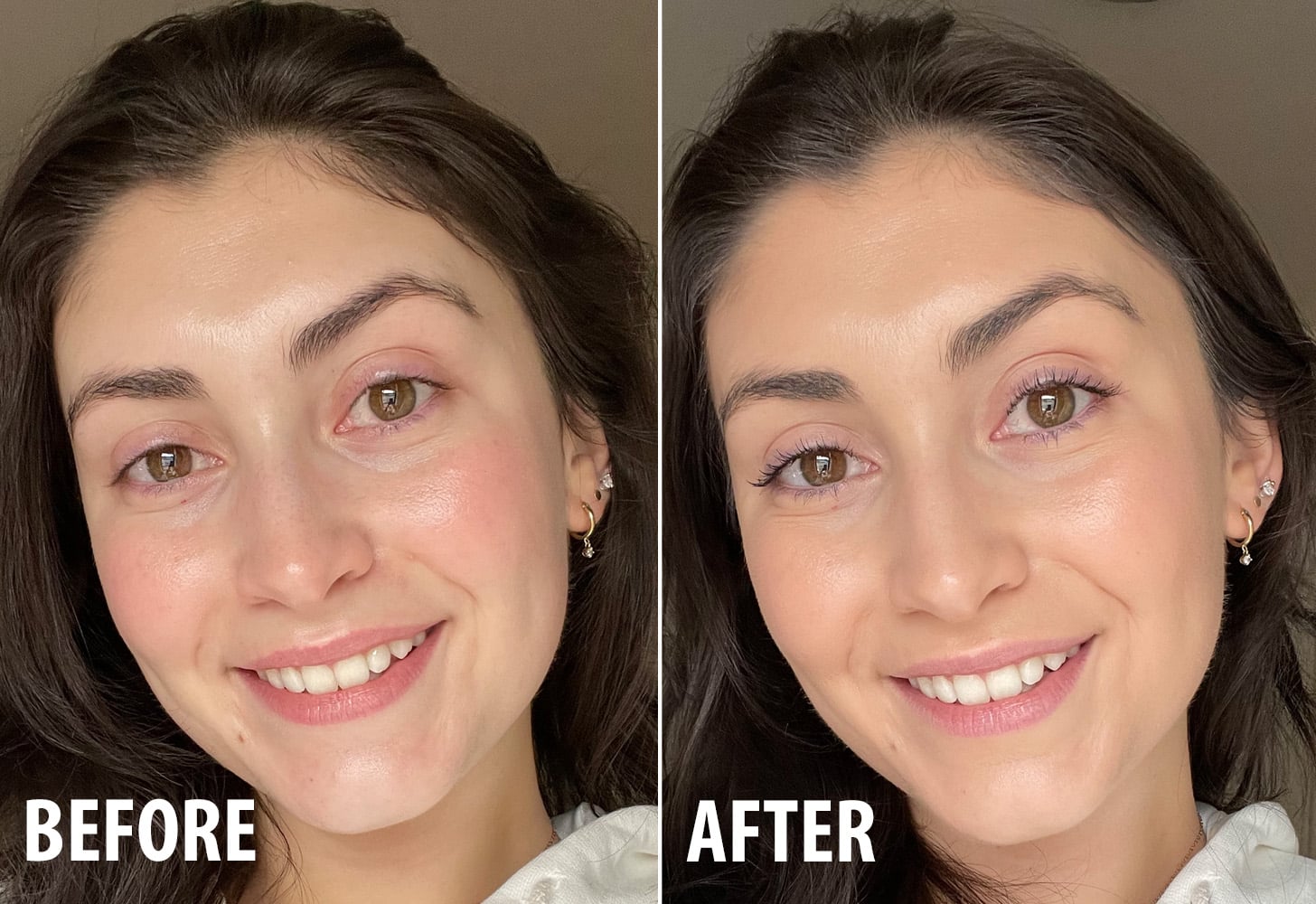 If you're looking for an affordable drugstore CC cream that stacks up to the products double in price, the Neutrogena Clear Coverage CC Cream is worth every dollar and then some. The product will work for no-makeup makeup and full-face looks, and wearers will appreciate how well it covers imperfections while still looking like skin.
Rating:
Image Source: POPSUGAR Photography / Jessica Harrington