"Not Skinny but Not Fat" Rates 6 Kardashian-Approved Beauty Products
As POPSUGAR editors, we independently select and write about stuff we love and think you'll like too. If you buy a product we have recommended, we may receive affiliate commission, which in turn supports our work.
If you've never bought a product that one of the Kardashian-Jenners has promoted, I commend you. I'm definitely not one of those people. The sisters have become some of the biggest influencers in the fashion and beauty spaces, and usually, I'm buying whatever they're selling. But the simple truth of it is, not all products are winners. So, which products are actually worthy of your precious paycheck? To help us decide, we've tapped Amanda Hirsch, "Kardashian expert" and the woman behind the popular podcast and Instagram account "Not Skinny but Not Fat."
For the unfamiliar, "Not Skinny but Not Fat" is your one-stop shop for everything pop culture, celebrity gossip, and reality-TV recaps. The "NSBNF" Instagram account alone boasts a "small following" of over 600,000 users, and if you're looking for the most up-to-date news when it comes to celebrity gossip, Hirsch will deliver it with a dash of sarcasm and realness that most social media personalities are missing these days.
Hirsch has always covered a lot of Kardashian news (it's kind of hard not to — they're everywhere), but when she started receiving press packages from the sisters and was eventually followed on Instagram by Kim Kardashian herself, Hirsch jokingly started going by the name "KaManda" and dubbed herself an honorary member of the family. So, who better to test out six Kardashian-approved beauty products than the sixth sister herself? Keep scrolling to check out Hirsch's unfiltered opinions on some of the beauty products most loved by the Kardashian-Jenner clan.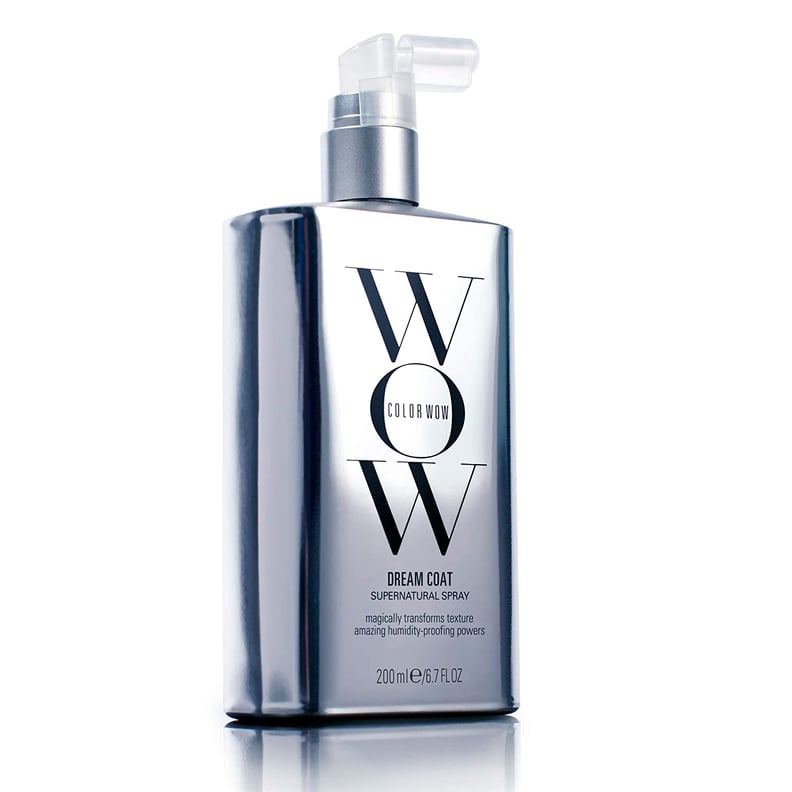 Color Wow Dream Coat Supernatural Spray
The Product: Used by celebrity hairstylist Chris Appleton to achieve some of Kim Kardashian's sleekest and chicest hairstyles, the Color Wow Dream Coat Supernatural Spray ($27) has been hailed as a magical treatment that tames frizz and blocks humidity from hair. But does it actually work?
Hirsch's Verdict: Although Hirsch wasn't excited about the lengthy instructions that came with this product (you have to lock in the treatment with "heat and tension"), she eventually tried it — and loved it. While her hair typically poofs out after a blow-dry, using this product left her hair sans poof and looking super smooth. Although she's doubtful of the claim that the product will last through three to four shampoos, she still plans to use it again simply because she loved the immediate results.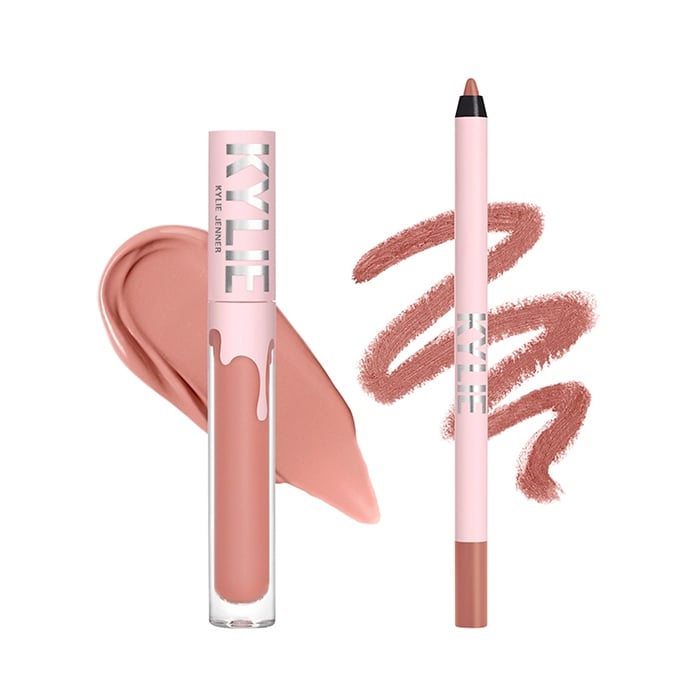 Kylie Cosmetics Sweater Weather Matte Lip Kit
The Product: Looking to re-create one of Kylie Jenner's long-lasting matte lip looks? You're going to want to grab a Kylie Cosmetics Matte Lip Kit ($29) ASAP. The product comes with both a nonsticky matte liquid lipstick and a lip liner that boasts a lengthy 24-hour wear time.
Hirsch's Verdict: A Kylie Lip Kit virgin, Hirsch was shocked that it took her so long to test Jenner's signature product. The matte formula is a vibe and can easily elevate any day or night look. The biggest surprise? It stays on forever. The fact that it comes as a kit and it's only $29 feels like a good deal. Final thoughts? Hirsch describes this product as "pretty life changing."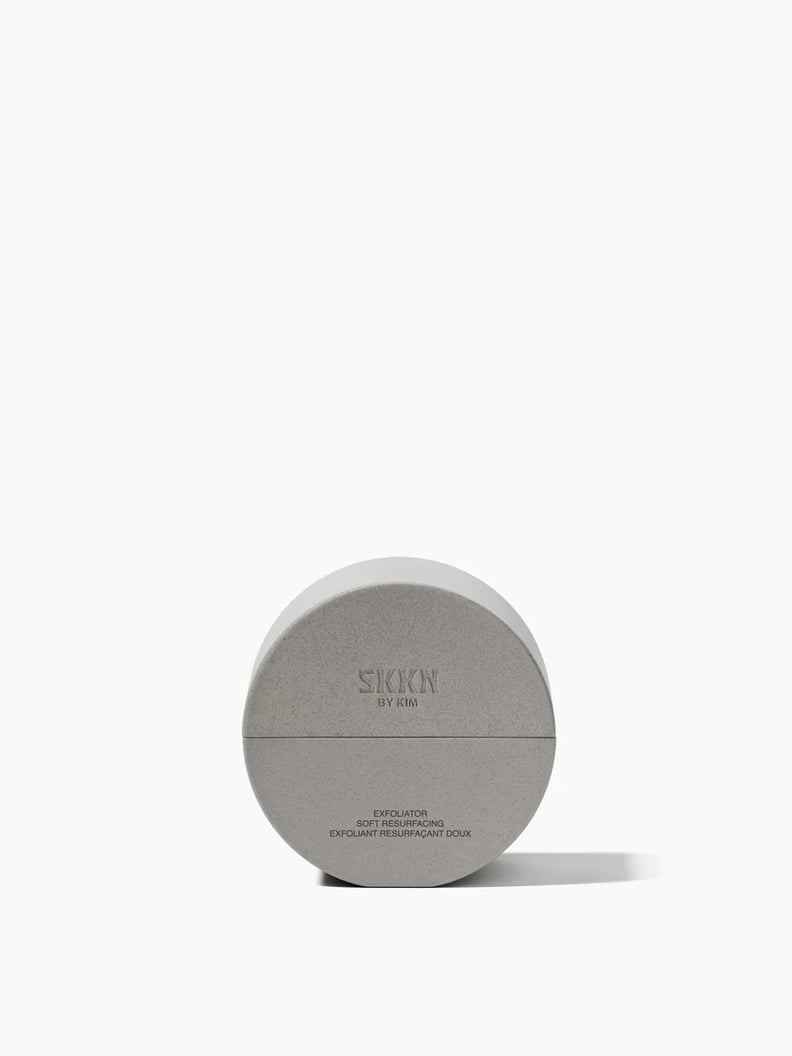 Skkn by Kim Exfoliator
The Product: After Kim Kardashian shuttered KKW Beauty last summer, fans of the brand were excited to see news of a new skin-care line, Skkn by Kim, making its debut. The brand launched a nine-step skin-care collection that comes with a whopping price tag of over $500. Not able to check out the full line? We heard the Skkn by Kim Exfoliator ($55) is a hero product.
Hirsch's Verdict: After exfoliating with this product, Hirsch felt her skin was clean enough to sparkle. A big fan of the texture and the way the small exfoliating beads felt on her skin, Hirsch loved that this product didn't dry her out. While scents in beauty products can occasionally be off-putting, this product has a natural scent that isn't too overpowering.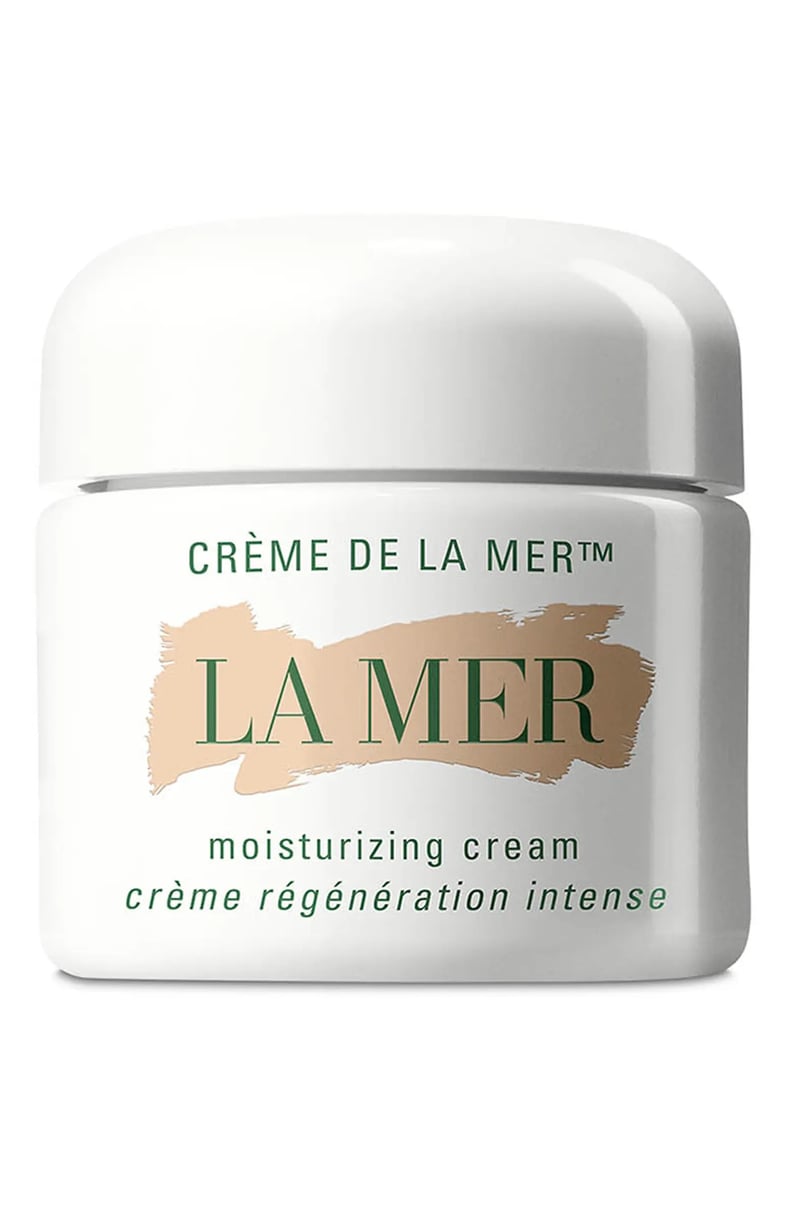 Crème de la Mer Moisturizing Cream
The Product: Arguably the most expensive Kardashian-loved product, the Crème de la Mer Moisturizing Cream ($100-$2,545) is definitely the most luxurious skin-care product on this list. This ultrarich, thick cream is the (very expensive) answer to any and all dry-skin woes.
Hirsch's Verdict: Prepare for thickness! This cream boasts the signature La Mer scent and whipped formula, which really gets into skin, and it's definitely a "no joke" moisturizing staple. According to Hirsch, the product feels "more old school" because most moisturizers these days are advertised as being light and airy, while this is decidedly not. The bottom line? It feels and smells like "everything is right with the world."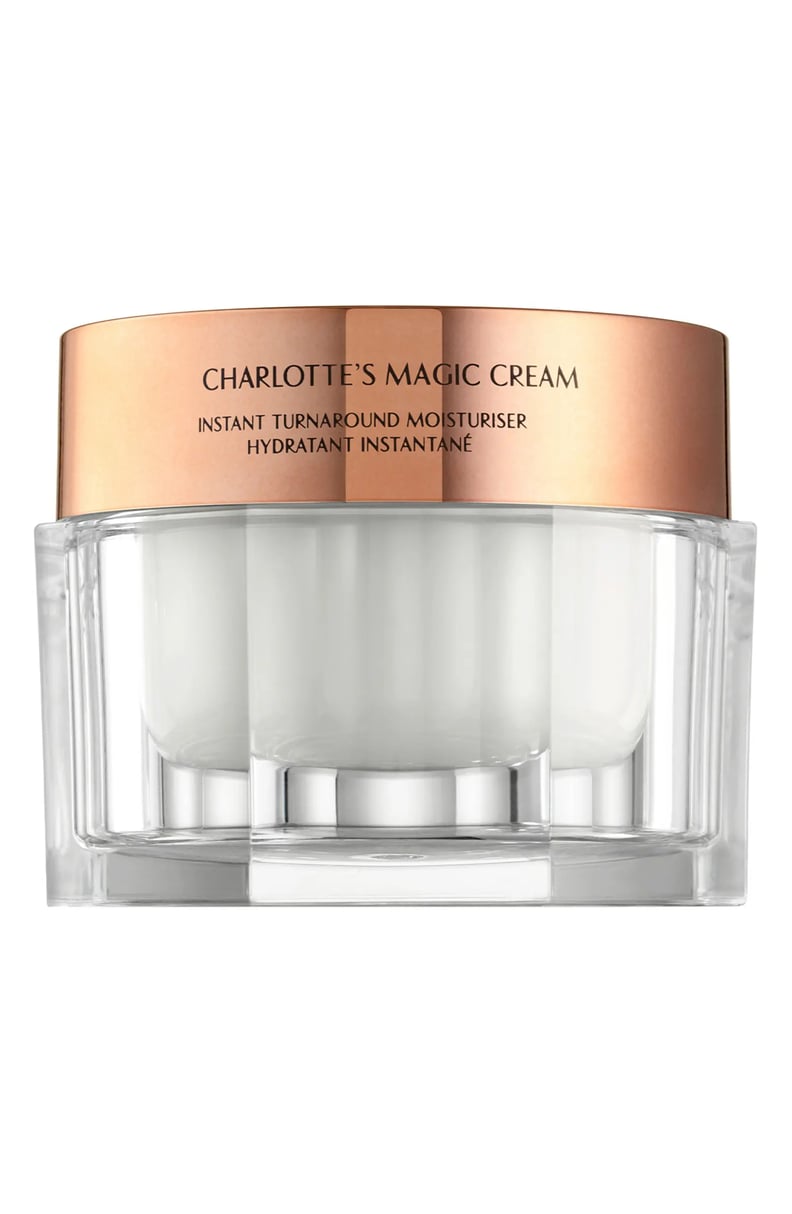 Charlotte Tilbury Magic Cream Face Moisturizer
The Product: If you're searching for a product that has Khloé Kardashian's stamp of approval, look no further than the Charlotte Tilbury Magic Cream Face Moisturizer ($64). Packed with good-for-you ingredients like hyaluronic acid and vitamins C and E, this product has a cult-like following, but does it live up to the hype?
Hirsch's Verdict: A resounding "yes." Hirsch calls out this product for being "legit magic cream." It applies effortlessly, and once it's on, it feels like heaven, silk, and butter all wrapped into one. To put it simply, it's the softest cream Hirsch has ever touched. When she's looking for the feeling of luxury, this is the product she reaches for.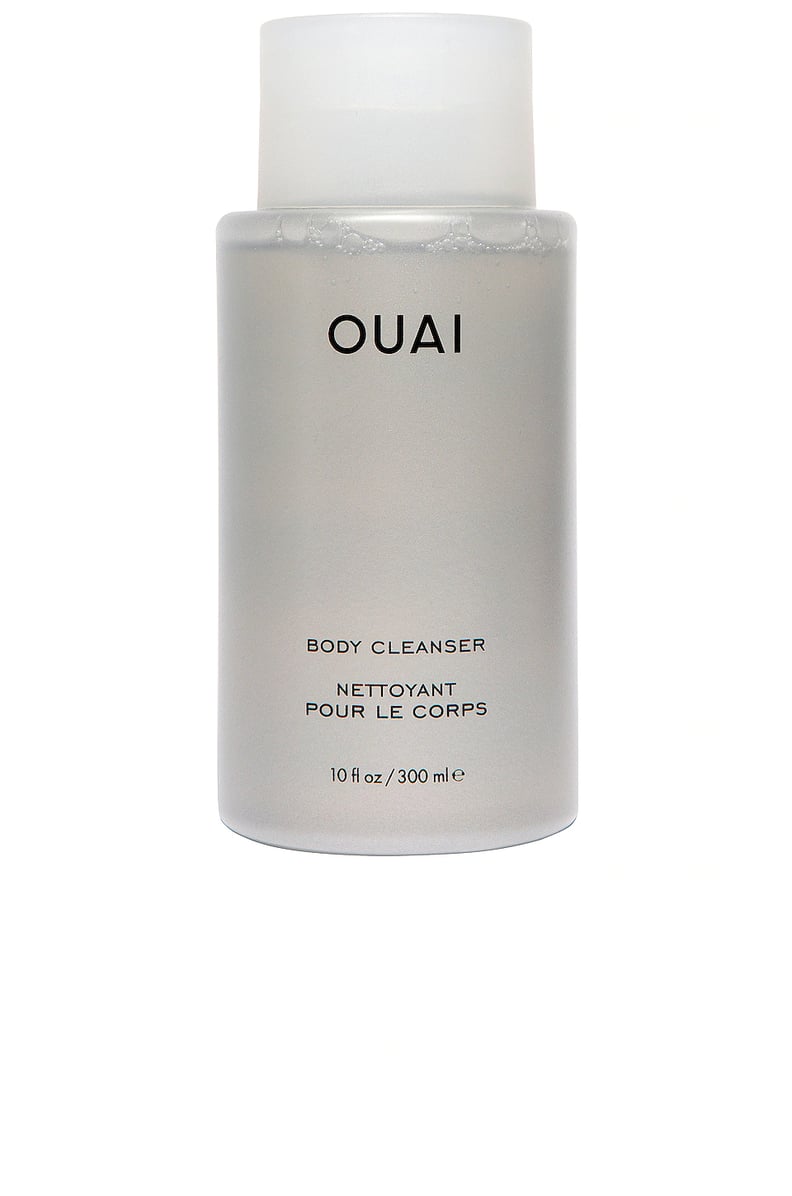 Ouai Body Cleanser
The Product: Created by Jen Atkin, the longtime hairstylist and friend of the Kardashians, the Ouai Body Cleanser ($28) is a gentle body wash that promises to cleanse and soften skin without stripping it of moisture. Plus, thanks to ingredients like jojoba oil, it hydrates without leaving behind a filmy residue.
Hirsch's Verdict: The Ouai products are extremely chic, and this body cleanser is no exception. Hirsch says it feels like a fancy body wash that you'd find in the bathroom of a swanky hotel. However, if you're looking for something creamy, you may want to skip out on this product. It'll leave you smelling like an actual Barbie, but the texture is less creamy, more "old-school soapy."