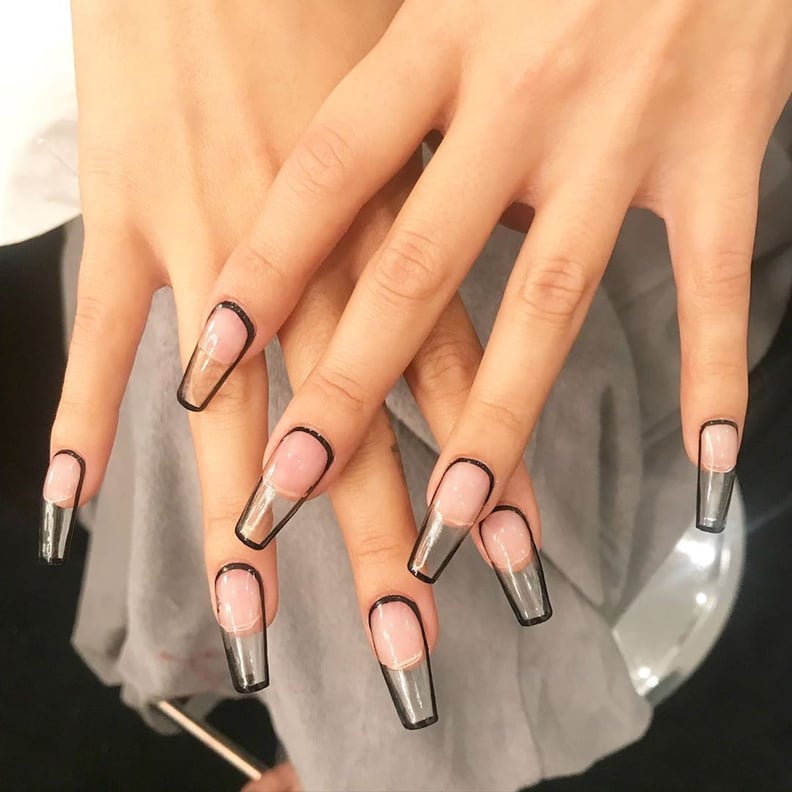 Outline nail art is shaping up (no pun intended) to be one of the biggest nail trends of the year, and now it's time for all of us to get in on the action. Even if you haven't already seen the look all over your Instagram feed, countless celebrities have stepped out wearing an outlined manicure in recent months (see: Dove Cameron, Bebe Rexha, and Alexa Demie).
The design is pretty simple and involves tracing a polish color along the outer edges of the nail with a contrasting shade. The 2020 trend was quick to capture our full attention thanks to all the celebs who wore the look this past Fall, and if you're looking to re-create it on your own at home, all you'll need are a few basic nail colors, a steady hand or lining tool, and a topcoat. You can keep it simple (we especially love the look of a pale-pink base and hot-pink outline, for example) or go bold (like with a neon or rainbow edges), but the point is: there are endless options to choose from.
If you're after a little inspiration, have a look at some of our favorite takes on the outline nail art trend ahead.