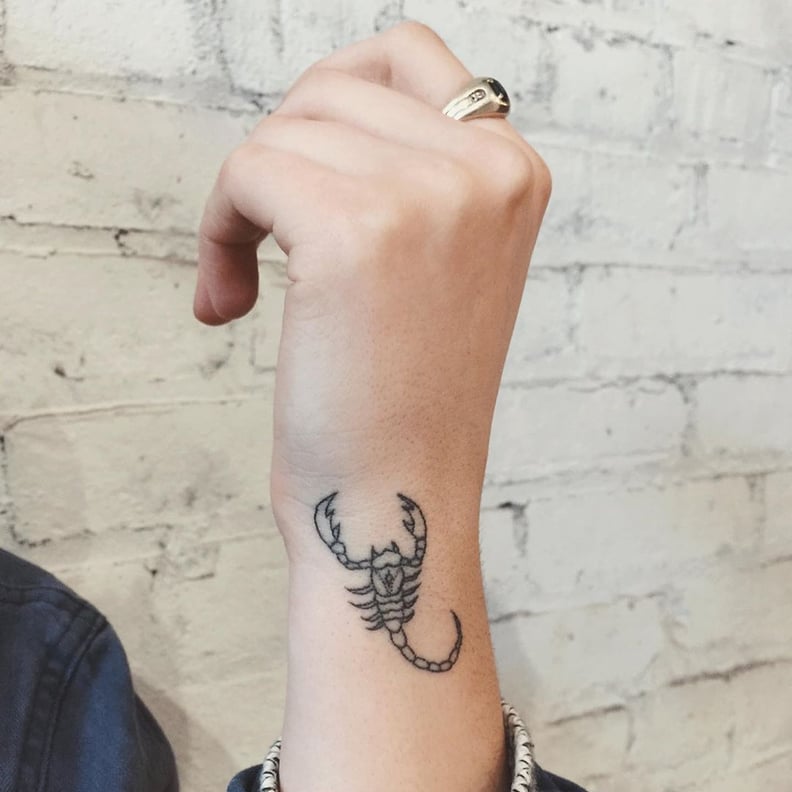 There are typically two types of people when it comes to getting inked: those who plan for months, if not years, to land on the perfect design, and those who choose their next piece of body art on a whim. No matter which category you fall into, chances are you look to the latest tattoo trends for inspiration.
This year, there's no shortage of fresh trends to help with planning your next tattoo. Whether you like bright and realistic pieces of art or simple, understated designs, there are plenty of ideas to pull from.
If you fall into the latter group, simple outline tattoos may be right up your alley. "Think of a tattoo that is minimalist, very simple, and just lines," Los Angeles-based celebrity tattoo artist Miryam Lumpini, aka The Witchdoctor, told POPSUGAR. This popular trend works with any design or object and is perfect for anyone who likes clean lines with no color or shading.
Consider what's ahead as your personal, simple outline tattoo trend inspo board, and scroll through the endless design possibilities.
Simple Outline Tattoo Trend: Snow Leopard
Simple Outline Tattoo Trend: Woman and Flowers
Simple Outline Tattoo Trend: Waves
Simple Outline Tattoo Trend: Dog Portrait
Simple Outline Tattoo Trend: Shark
Simple Outline Tattoo Trend: Goddess
Simple Outline Tattoo Trend: Egg
Simple Outline Tattoo Trend: Vogue Magazine
Simple Outline Tattoo Trend: Flowers
Simple Outline Tattoo Trend: Scorpion
Simple Outline Tattoo Trend: Sunset
Simple Outline Tattoo Trend: Lotus Flower
Simple Outline Tattoo Trend: Shell
Simple Outline Tattoo Trend: Flowers
Simple Outline Tattoo Trend: Compass
Simple Outline Tattoo Trend: Hand With Lemon
Simple Outline Tattoo Trend: Steer Skull
Simple Outline Tattoo Trend: Roses
Simple Outline Tattoo Trend: Paper Cranes
Simple Outline Tattoo Trend: Fish