Pat McGrath Lip Fetish Astral Lip Balm Review
I Tried the Glitter Lip Balm That's All Over TikTok Right Now
As POPSUGAR editors, we independently select and write about stuff we love and think you'll like too. If you buy a product we have recommended, we may receive affiliate commission, which in turn supports our work.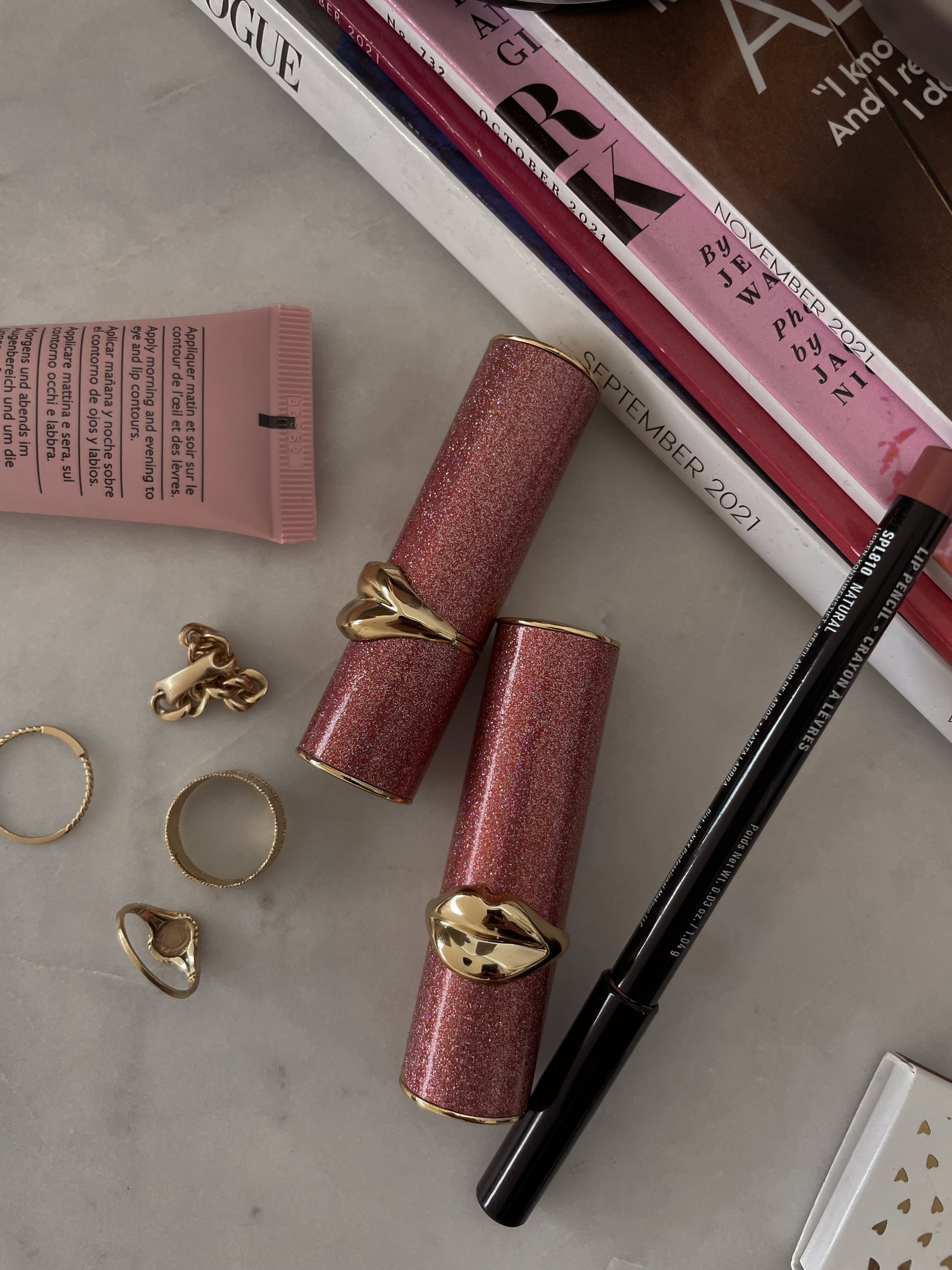 Image Source: POPSUGAR Photography / Renee Rodriguez
Pat McGrath has a line of sparkly lip products called Lip Fetish Astral Lip Balm.
The lip balm has been gaining popularity on TikTok, particularly the shade Gold Astral.
One editor tested out the balm and loved the results.
Now that the holiday season is officially upon us, I've been looking for ways to upgrade my holiday-party makeup game that don't require too much work. Although I love a glittery eye-makeup look, my basic makeup skills need something a little more user-friendly. Recently, while scrolling TikTok (as one does), I started noticing a ton of beauty influencers raving about sparkly lip balms. The one product I saw mentioned again and again? Pat McGrath's Lip Fetish Astral Lip Balm ($36). Everyone on TikTok has been remarking on the balm's satin formula and the polished look it can give absolutely any lip color, so I decided to test it out for myself.
I have dry skin all around, and that definitely extends to my lips. I tend to opt for balms that are extra moisturizing so I can keep them hydrated at all times. In the winter months, my daily routine consists of dampening my lips with water and applying a small amount of moisturizer to them, which I then seal in with a tiny bit of Aquaphor. I love adding a bit of sparkle or color, but I've found it difficult to find a product that gives a little extra oomph or color without drying them out.
Pat McGrath's Fetish Astral Lip Balm comes in six different shades, but the shade that's been taking over TikTok and the one I opted to try is Gold Astral. The color is a very sheer gold, with tons of sparkles smattered within the balm. Each one is made with good-for-you ingredients like vitamin E and safflower oil to hydrate the skin, which my dry lips can definitely appreciate.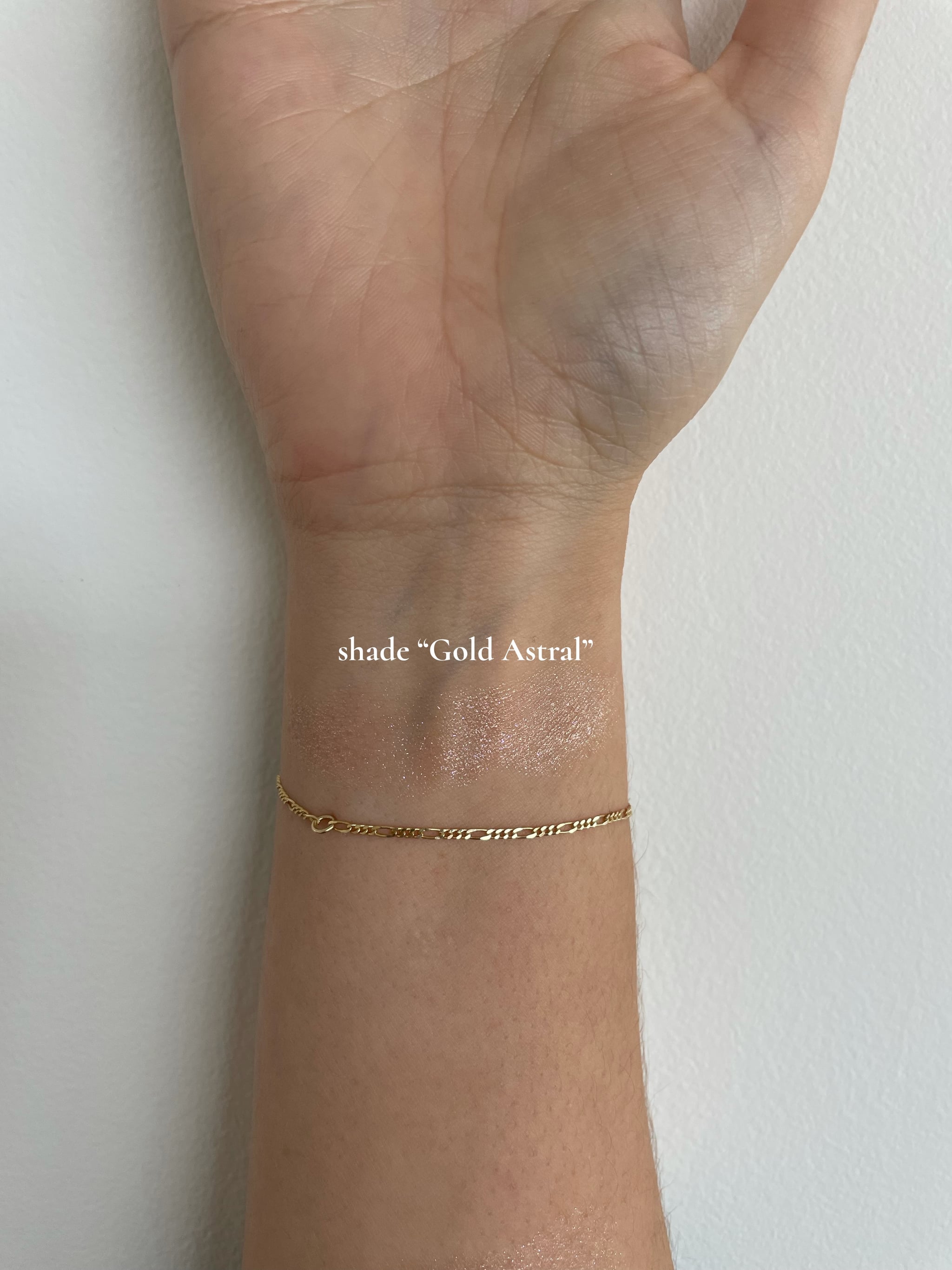 Image Source: POPSUGAR Photography / Renee Rodriguez
The product is housed in a fun pink tube that's decorated unlike any other lipstick tube I own. It's sparkly and vibrant, and it's so easily recognizable that I could pick it out of a lineup of a hundred different lip products. The instructions on the Pat McGrath website indicate that the product can be worn two different ways: either on its own as nourishing lip balm or applied over a separate lipstick to add shimmer and extra hydration. I tested it both ways, and I loved how it turned out.
When I opened it for the first time, the first thing I noticed was the scent. It had a very faint vanilla smell, which I absolutely loved. Immediately after applying it, I noticed how lustrous and silky the formula felt. It was immediately hydrating, and I loved the subtle sparkly finish. I tested it on its own for a whole day of video meetings, and it made my lips super shiny without the annoyance of a sticky gloss.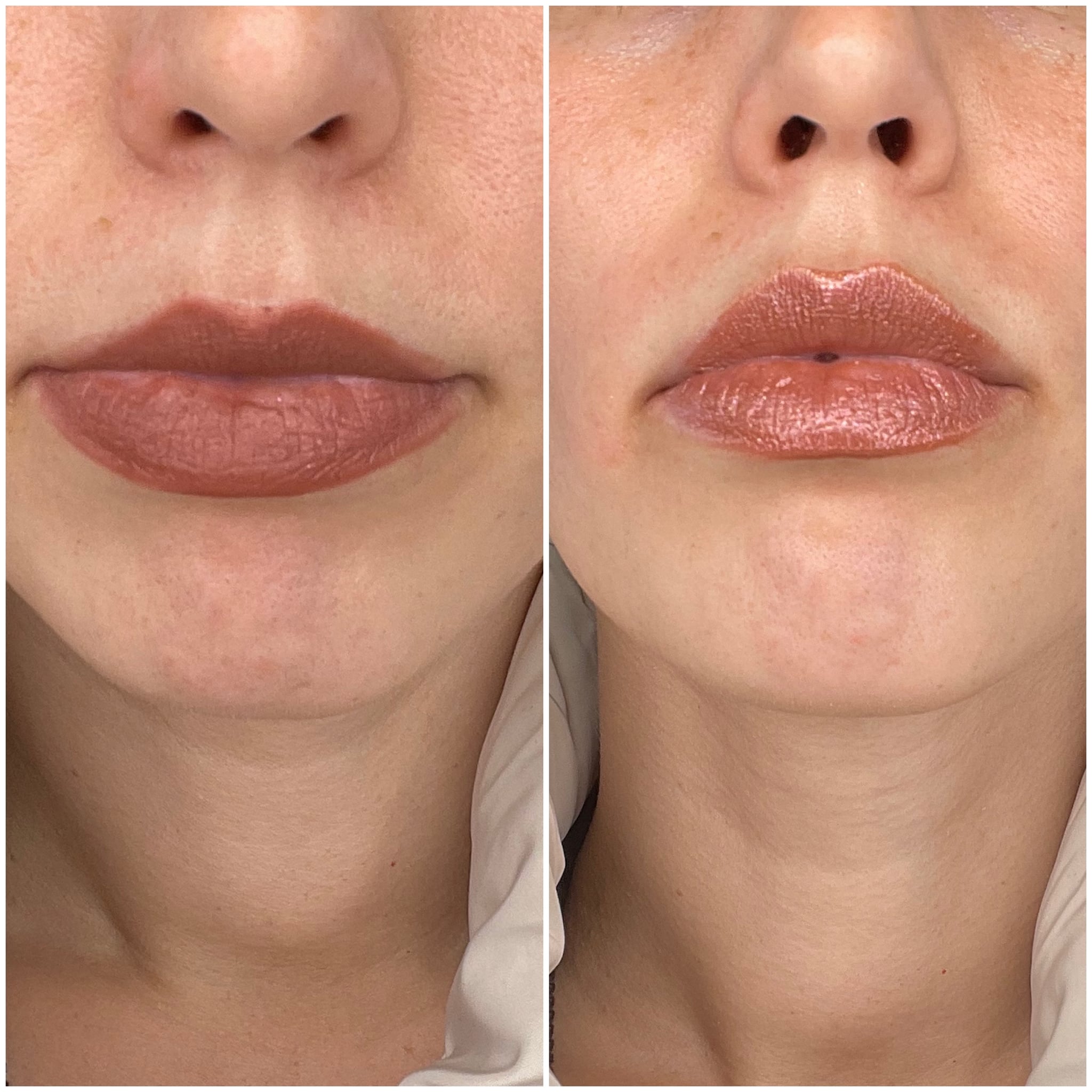 Image Source: POPSUGAR Photography / Renee Rodriguez
I also tested this balm out over a few different lipstick formulas, and I was really impressed. I used it over a matte lipstick formula, and it added sparkle and shine as well as a boost of hydration to my lips. For double the hydration, I found that applying the Astral Balm under a different lip product and over it honestly worked wonders for my consistently dry lips. The only downside was that by the end of the day, sparkles had migrated to a few places around my mouth, but it was just a couple, and honestly, I'm down to glitter whenever possible.
At $36, this product definitely clocks in on the higher end, but I do think you get a lot of bang for your buck when it comes to usage. The fragrance isn't at all overpowering but still manages to smell nice, and the formula is satiny and not at all drying. Plus, it is long-lasting, blends well, and can add extra dimension and sparkle to literally any lip color you already own. If you're looking for an easy way to elevate any lip look, I definitely recommend giving this product a try.
Rating: