Eye Patches With Retinol to Lift and Firm? Sign Me Up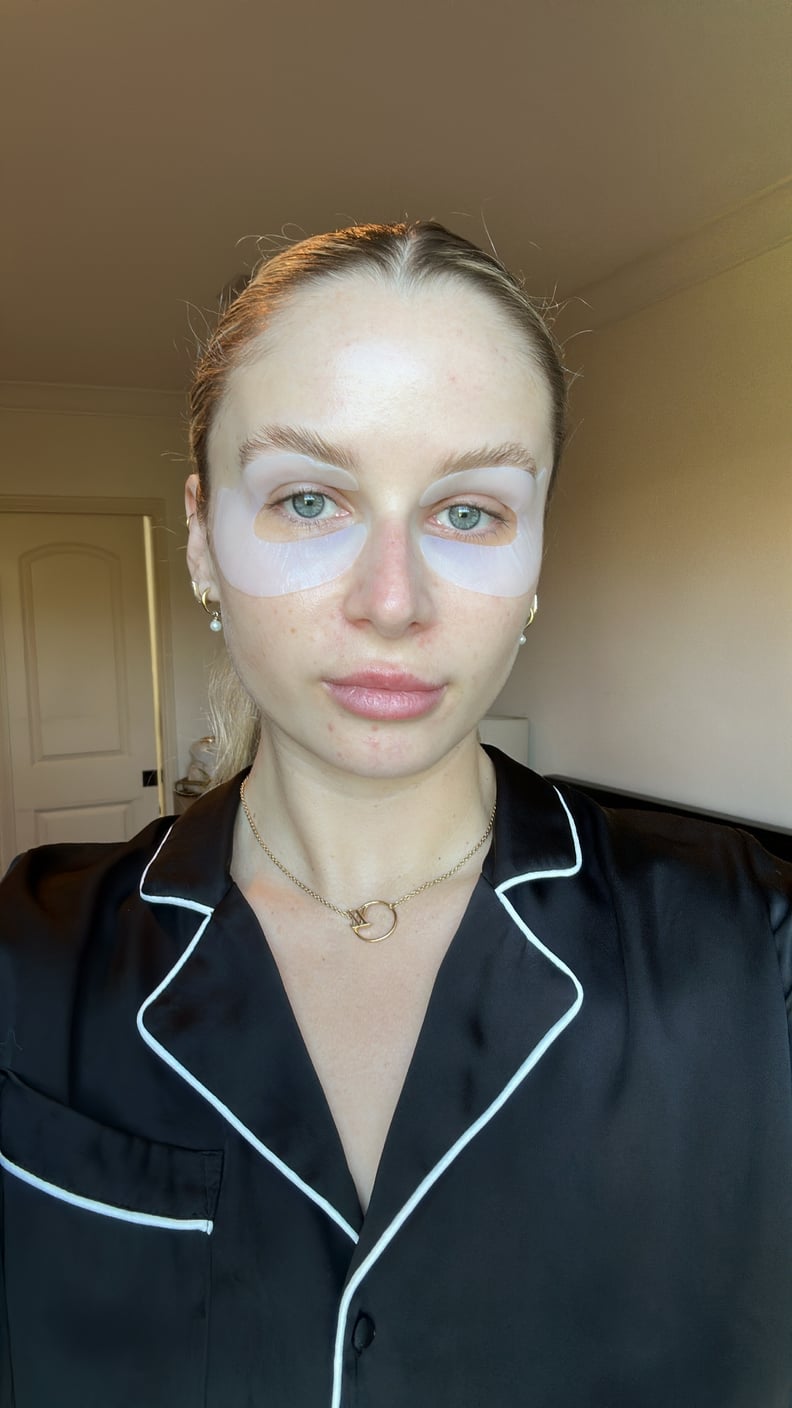 Taylor Augustin
Taylor Augustin
As POPSUGAR editors, we independently select and write about stuff we love and think you'll like too. If you buy a product we have recommended, we may receive affiliate commission, which in turn supports our work.
My hooded eyes have been my biggest insecurity for years. Certain makeup looks simply don't work on me, and I almost always look tired. And don't get me started on what happens after I've been crying — my eyes get extremely puffy, and I can barely see. I've tried just about everything, from eye creams to eye drops and more, and I'm always on the hunt for solutions. So when I heard about the Peace Out Skincare Retinol Eye Lift Patches ($29), I just knew I needed to test them out. Now that I've been using them for nearly a week, I can say they've earned a permanent spot in my skin-care routine.
To be clear: there are no eye patches that will get rid of my hooded eyes, but they do have the ability to transform the eye area and make them look brighter and more awake. That's exactly what Peace Out's latest eye masks have done. If you're interested in learning more about the product, keep scrolling for all of the details and my honest review, plus before and after photos.
Peace Out Retinol Eye Lift Patches Details
These biocellulose patches are formulated with encapsulated retinol, an antiaging ingredient known to boost cell turnover.
They also contain hyaluronic acid and peptides to plump and hydrate the skin.
The formula is gluten-free, cruelty-free, and vegan.
The packaging is recyclable, and the eye patches themselves are biodegradable.
These are safe for normal, dry, combination, and oily skin types.
There are five eye patches in every pack.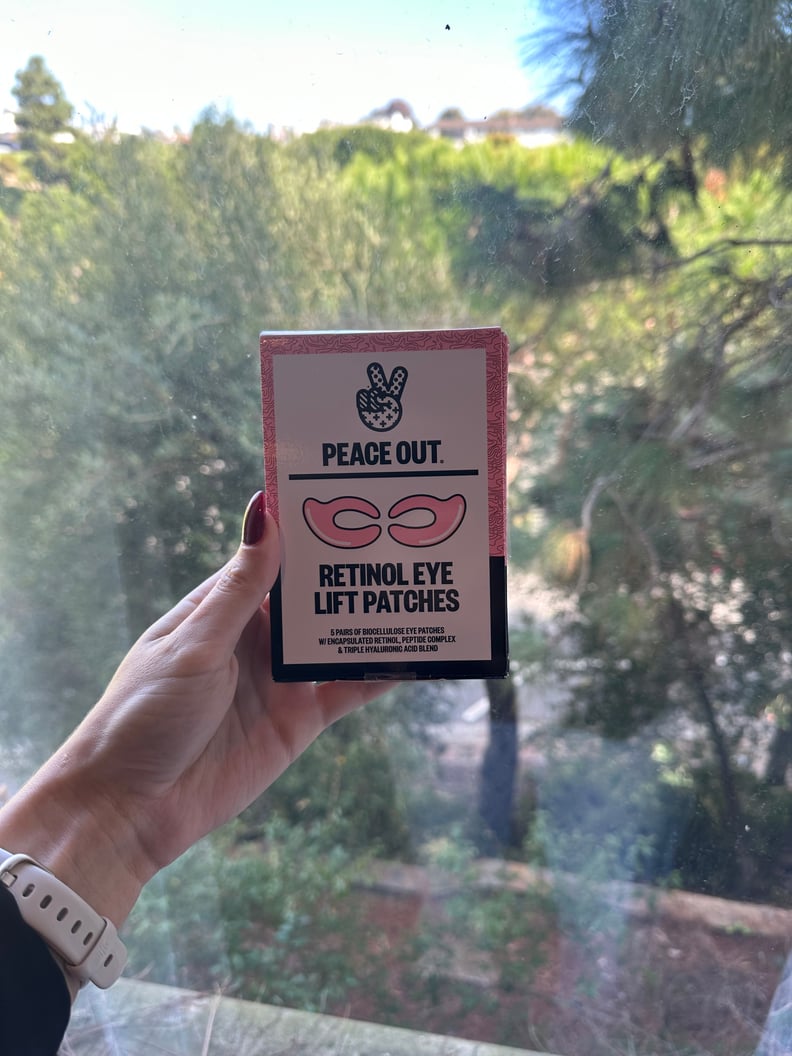 What I Like About Peace Out's Retinol Eye Lift Patches
One thing about me is that I love an eye patch. They're fun to wear around the house and great to pop on before big events, and they make amazing gifts. Unlike other options on the market that come housed in a tub, these eye patches come individually packaged, so there's less likelihood of cross contamination. You also get the just-right amount of product on each eye patch, and you don't have to worry about the product drying out or oxidizing from exposure to air.
The first thing I noticed upon removing these eye patches from the packaging was the shape: they come in a C shape (or a horseshoe, depending on how you look at it) that's meant to cover a wider circumference of the eye area, including the undereyes and the lids. Although there is an unidentified fragrance listed on the ingredients label, I didn't notice any scent, which is perfect for me, as I tend to be sensitive. They have a slight slimy texture and gripped onto my skin right after placing them on, and I didn't have to constantly put them back in place. In fact, I forgot I was wearing them.
Peace Out claims these eye lift patches can counter droopy lids, improve dark circles, reduce the appearance of wrinkles and fine lines, and even plump and brighten the skin. Even though my results weren't dramatically noticeable, I can definitely vouch for the droopy lids and plumping effects. My eyes looked brighter after wearing them.
How to Use Peace Out's Retinol Eye Lift Patches
After removing the patches from the individual pouch, all you need to do is remove the pink protective covering on both sides and place them around each of your eyes, making sure they fit comfortably beneath your undereye area and on your lids. Let the product soak in for 15 minutes, remove the patches, and pat the leftover product onto your skin.
Fifteen minutes was the perfect amount of time to make myself a cup of coffee and tidy up my home, and I honestly forgot I was even wearing the pouches because they fit so nicely on my eye area without sliding around, which is a plus in my book.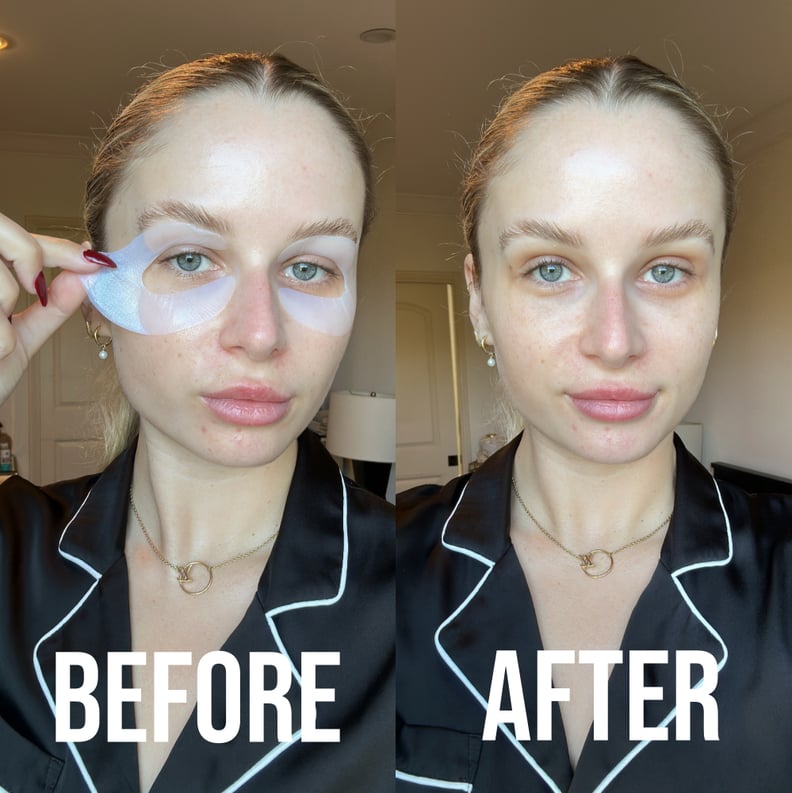 What to Consider Before Trying Peace Out's Retinol Eye Lift Patches
If you have sensitive skin, it's worth noting that this product does contain retinol, which can be potentially irritating. That said, there is only 0.3 percent in the formulation, so it's on the gentler side. Still, you may want to do a patch test on your skin before applying it to your sensitive eye area.
Rating:
★★★★★