Kiss-Proof Lipsticks
Girl-Tested, Man-Approved Lipsticks For Valentine's Day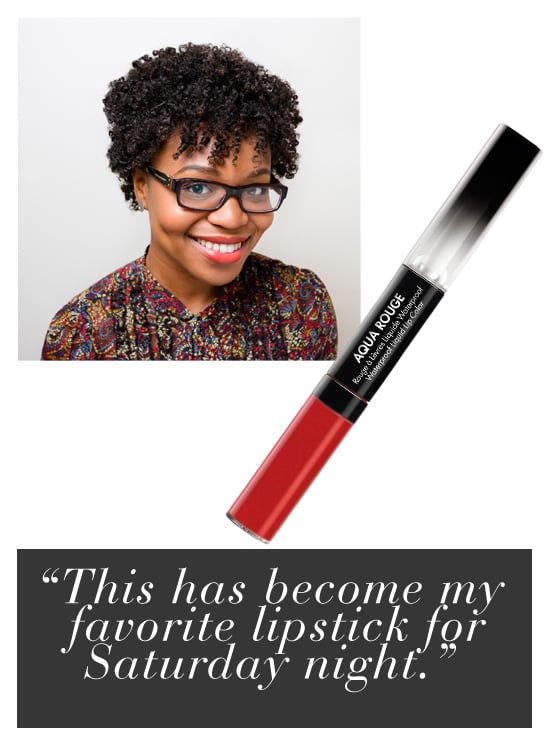 3
Make Up For Ever Aqua Rouge
Jessica:
"It's easy to put on, but you have to be careful because if you layer it too much, it starts to flake a bit. It goes on smooth, and then dries down to a sticky texture; but then you add the gloss side, and it's smooth and shiny. It stays on about eight hours — if you don't use oil-based makeup remover, you will wake up with it still on in the morning."
Stevie:
"It looks like lipstick. It's more like a warm red than a bright red. I didn't taste anything specific that I could remember. Definitely wasn't chalky or nasty. The texture was medium bodied, meaning not too liquidy like lip gloss, but not too much like Chapstick, which feels heavy. I would say it's in the middle. I'd rate this a 4. I like it because it didn't leave a stain on my lips."
Jessica:
"This has become my favorite lipstick for Saturday night, because it lasts through multiple glasses of wine and appetizers (and kissing, if my boyfriend gets lucky). I'd give this a 4 because it's dependable, but I have to take off a point for flaking after the reapplication."
Final score: 4