Kelly Rowland Beauty Interview
Fact: Kelly Rowland Got a Bob Due to a DIY Fail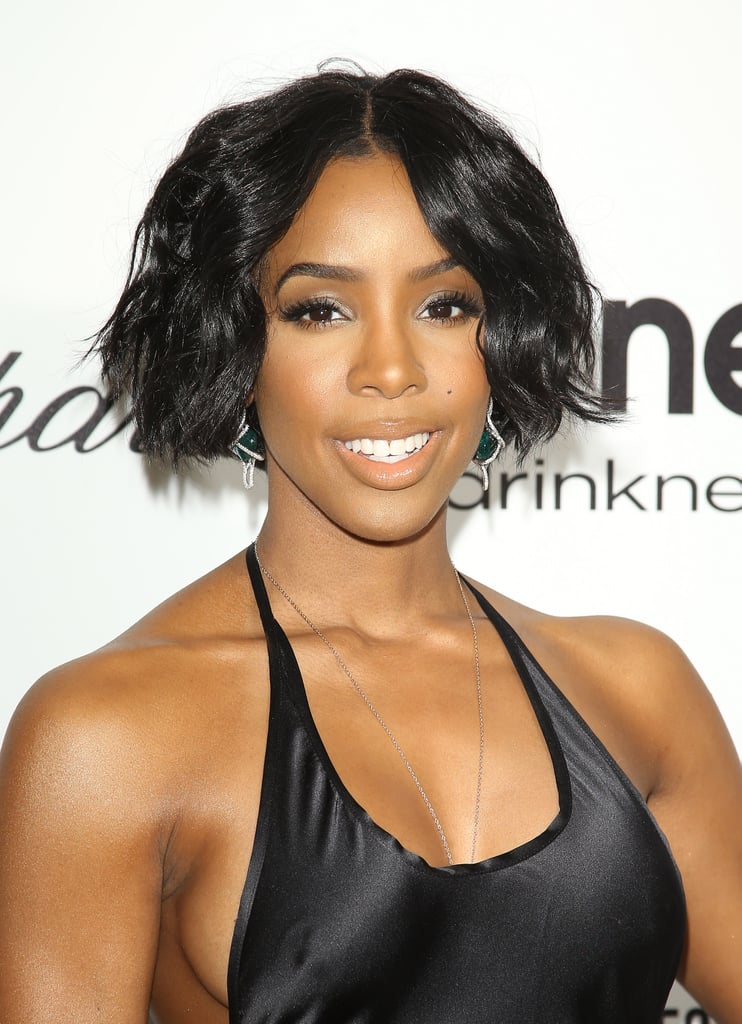 1
On Her Biggest Beauty Mistakes
POPSUGAR: Tell me all about your new haircut. What made you do the chop?
Kelly Rowland: Here's the dumb thing. I did my own color, and it was just black. I thought it was a rinse, but it was permanent color. That was the dumbest thing I think I've ever done in my whole . . . no I'm lying. It's one of the many dumb things I've done in my life.
My hair had grown so long, and I was really happy. The next thing I knew my hairstylist is cutting all my hair off. I remember rinsing the color off, and then pulling it out — all this hair just unraveling, disintegrating right in my fingertips. When stuff like that happens, it's hair! Cut it off, it'll grow back.
PS: So, you said that wasn't your only mistake. Have you ever had any other beauty moments you regret?
KR: This one time I remember getting ready for an award show and somebody — because I had a big pimple like right on my chin — said, "Ice for five minutes, heat for five minutes, ice for five minutes, heat for five minutes." This person told me to do it for almost two hours. I did it and burned my skin. I didn't know, though! I was young trying to get rid of it. So yeah, it happens.