Jeremy Piven Beauty Interview
Jeremy Piven Wants Ladies to Feel Empowered by Red Lipstick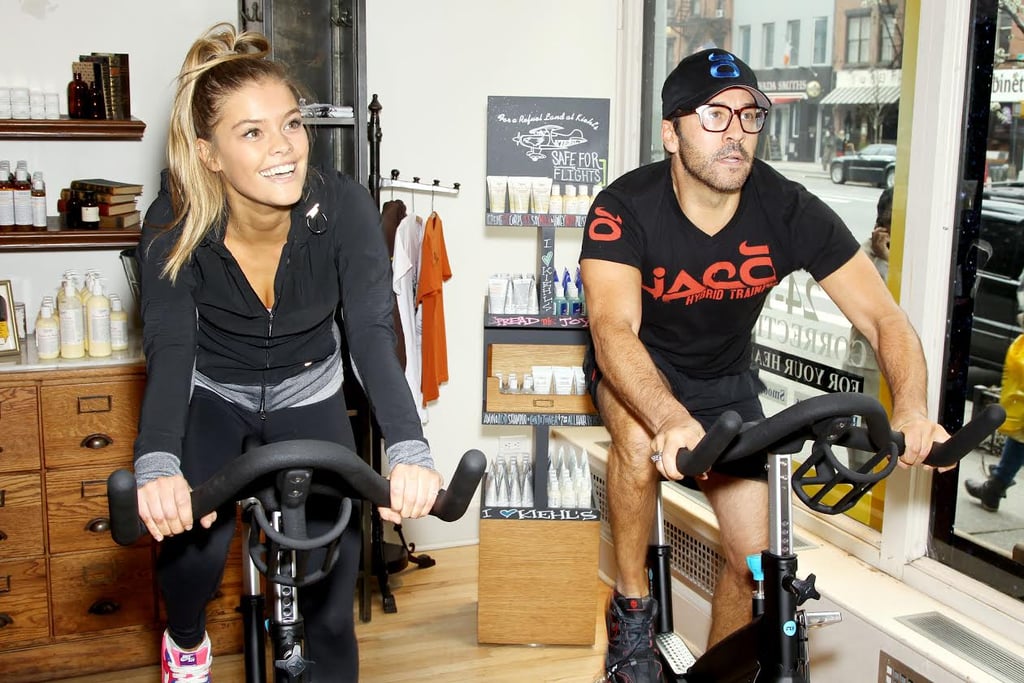 1
Jeremy Piven and Nina Agdal
POPSUGAR: Are you a fan of Spinning?
Jeremy Piven: Yes, I love Spinning. It's a fun change from what I usually do, which is boxing, running, yoga, and lifting. And it gives you those hard short bursts of energy that really help you. It's more like circuit training.
PS: Are you a Kiehl's Facial Fuel guy?
JP: Yeah, I do actually like Facial Fuel.
PS: What's your skin care routine like?
JP: If I get to clean my face, it's a win. For so many years I didn't realize that right after you train, your face is all dirty. I was kind of a dummy in that way. So, I've been lucky enough to grab some Kiehl's products and just throw it on my face after I'm all sweaty. So anytime you clean your face, it's a win. Guys aren't good the way girls are.
Source: Marion Curtis for StarPix