Pinterest Will Allow Users to Filter Hair Results by Texture
There's a New Feature on Pinterest That Lets You Filter Hair Searches by Texture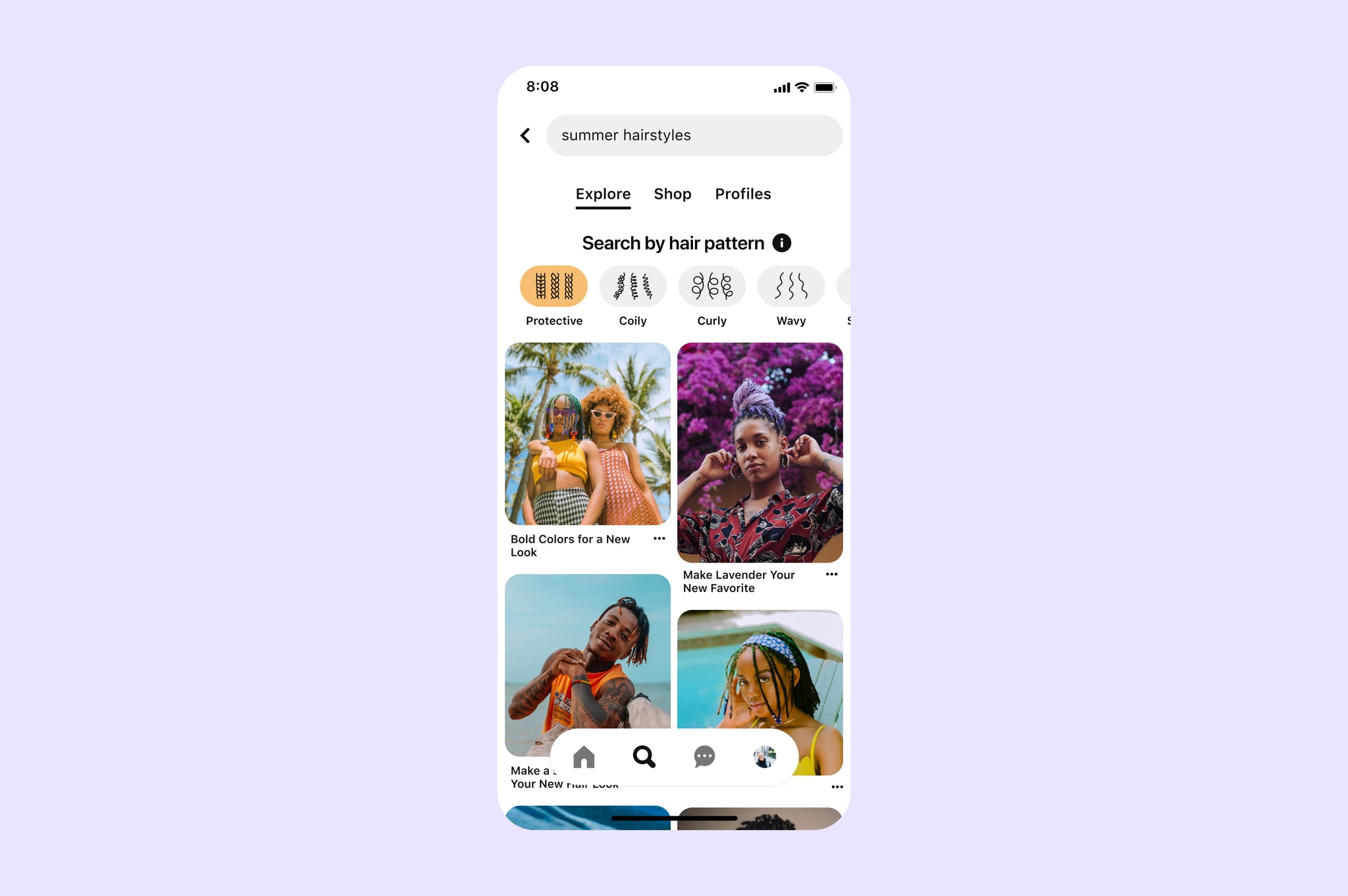 When attempting to find inspiration for your next hairstyle, cut, or color, social media is one of the easiest places for you to turn to these days. But for people with certain hair types and textures, sifting through hashtags and keywords isn't always as easy when you're mostly presented with thousands of photos featuring people who don't look like you. With that in mind, Pinterest just launched a feature that simplifies the process for users with different hair types by filtering out certain hairstyles and trends by hair patterns or lengths.
The new filters — coily, curly, wavy, straight, shaved, and protective — will appear just underneath the search bar when users type specific words and phrases like "hairstyles," "blond hair," or "bangs" into the app. From there, they'll be shown a variety of hairstyles and colors corresponding to the filters they clicked. The tool officially rolled out on Aug. 18, and according to a statement, it was built with BIPOC users in mind.
"As a visual discovery platform, we have an opportunity and responsibility to do a better job of increasing representation in the products we build," the app's head of inclusive product, Annie Ta, said. "That's why we built hair pattern search using computer vision technology to help identify hair patterns in images."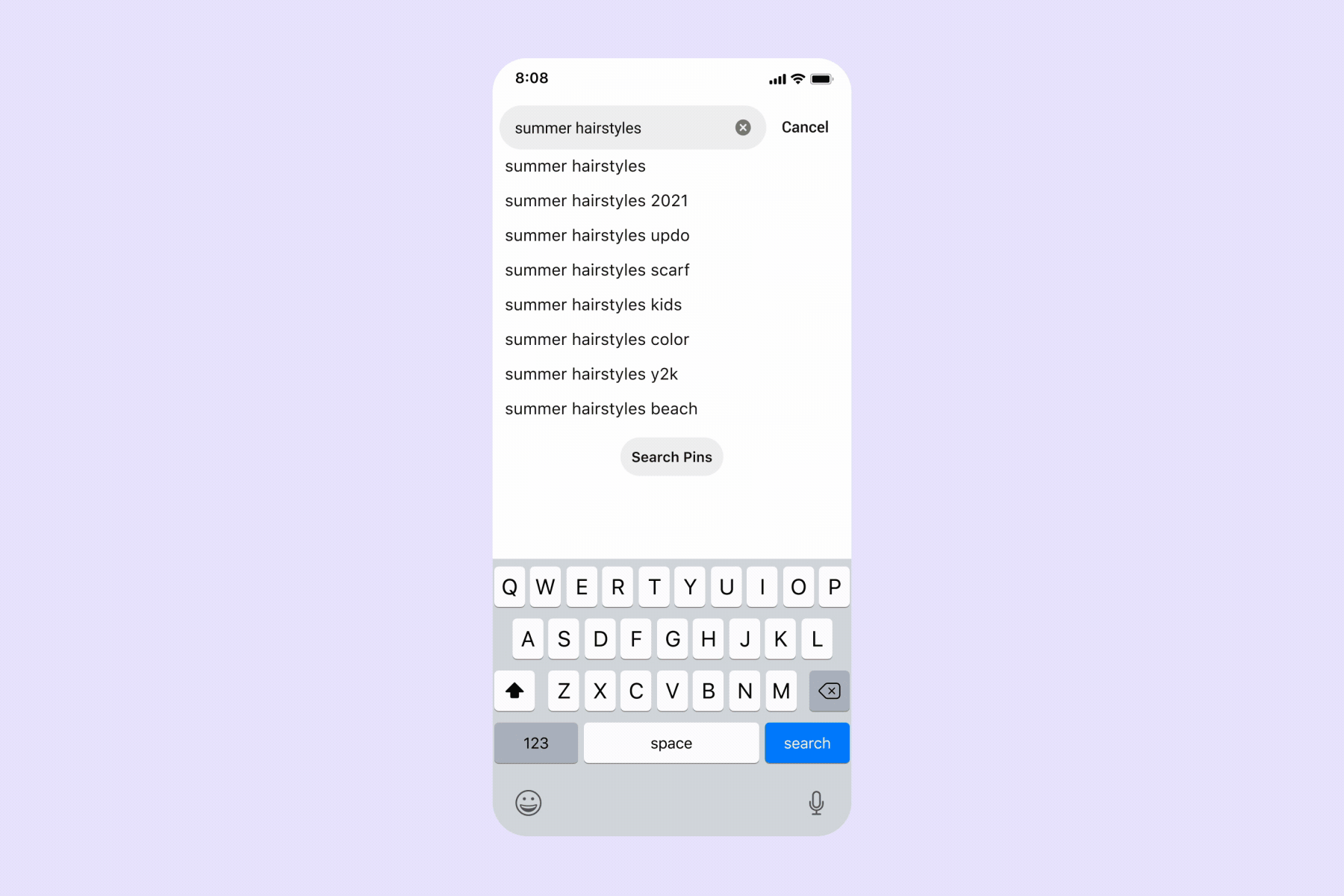 Hairstylist and global artistic director of Amika, Naeemah LaFond, also helped design the product, calling it "a much needed milestone for racial equity in the world of coding."
"Just the simple idea that I don't have to work twice as hard to find a hairstyle because of my hair type is a game changer," she said. "I'm sure that in the coming years we will find ways to even further improve the process, but I'm excited that with Pinterest we've taken one huge step forward."
The hair pattern search feature is now available in the US, Canada, United Kingdom, Ireland, Australia, and New Zealand on iOS and Android. It's set to roll out to other countries over the coming months.
Image Source: Pinterest