Rare Beauty Effortless Bronzer Stick Review With Photos
This Bronzer Stick Gave Me an Effortless Glow in Just 2 Swipes
As POPSUGAR editors, we independently select and write about stuff we love and think you'll like too. If you buy a product we have recommended, we may receive affiliate commission, which in turn supports our work.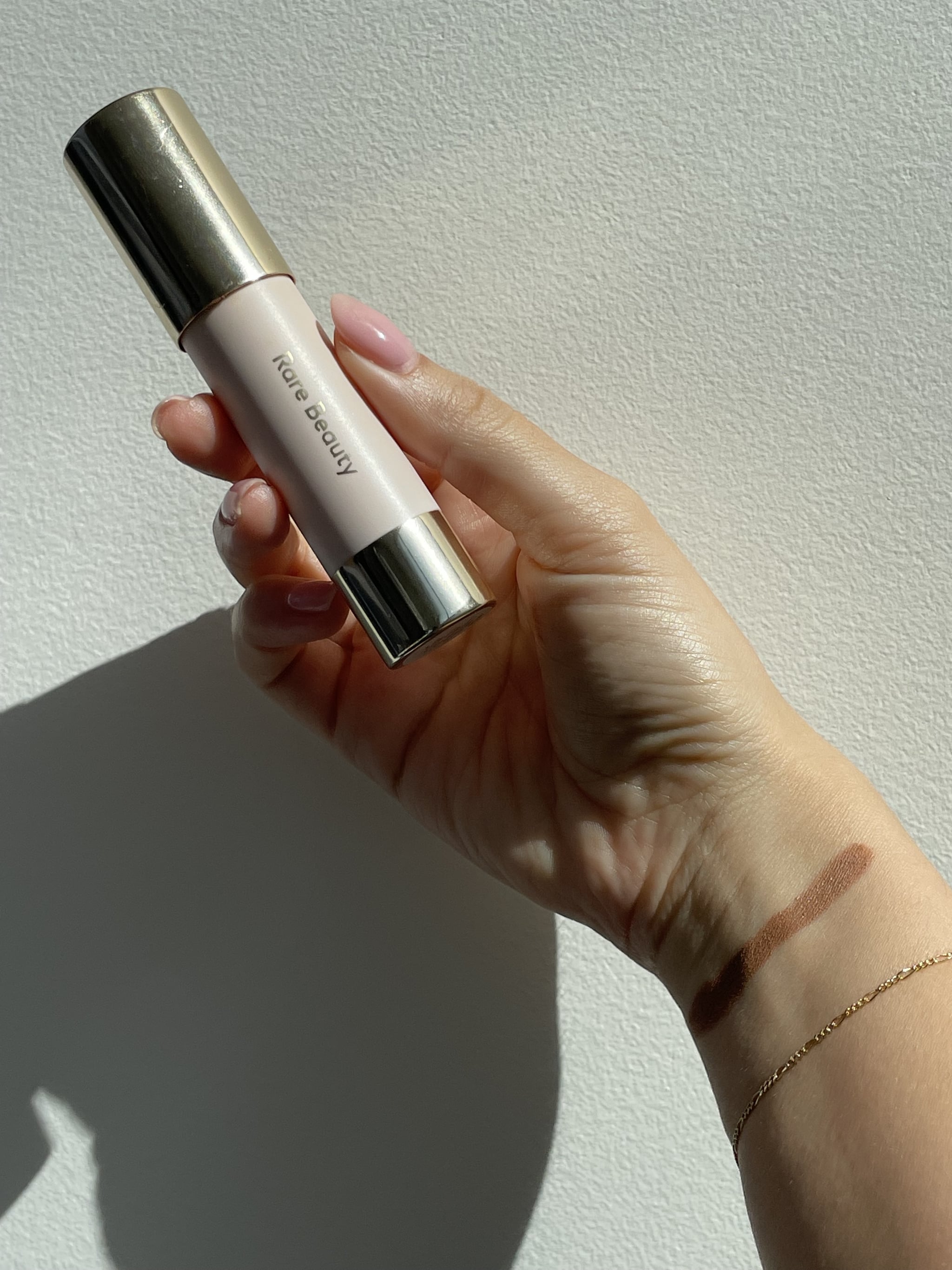 The Rare Beauty Warm Wishes Effortless Bronzer Stick is a cream bronzer stick.
The product claims to blend in seamlessly and create an instant sun-kissed glow.
One editor tested the bronzer stick and was impressed with the results.
I'm a creature of habit by nature, so it's not often that I revamp my makeup routine — despite how many new beauty products I test on a regular basis. For the last couple of years, I've rotated between two different contour sticks that I honestly thought I would never stray from. However, when I tried the Rare Beauty Warm Wishes Effortless Bronzer Stick ($23) for the POPSUGAR Beauty Awards, it was love at first swipe.
I've been a tiny bit wary when it comes to celebrity makeup brands because I've noticed they've been popping up left and right, but Selena Gomez's brand, Rare Beauty, has had nothing but rave reviews ever since it launched. The brand's liquid blush has a cult-like following, and it seems like I'm forever reading positive comments on social media about the brand's different products.
I have dry, acne-prone skin, so when it comes to makeup, I opt for products with creamy, hydrating consistencies that won't break me out. I don't wear a full face of makeup very often, and instead, I usually like to go for a "no-makeup makeup" look that relies heavily on tinted SPF and ultrashiny lip balms. I love products that can be easily added into my routine that aren't too heavy and don't leave my face looking cakey or dry.
This bronzer comes in stick form, meaning it can be applied directly onto the skin and used like a pen or a crayon, which comes in handy when trying to get precise contour lines. I typically blend it out using a beauty sponge or a makeup brush, but I've also used my fingers when I've been in a pinch, and it blends out just as easily no matter which method I decide to go with.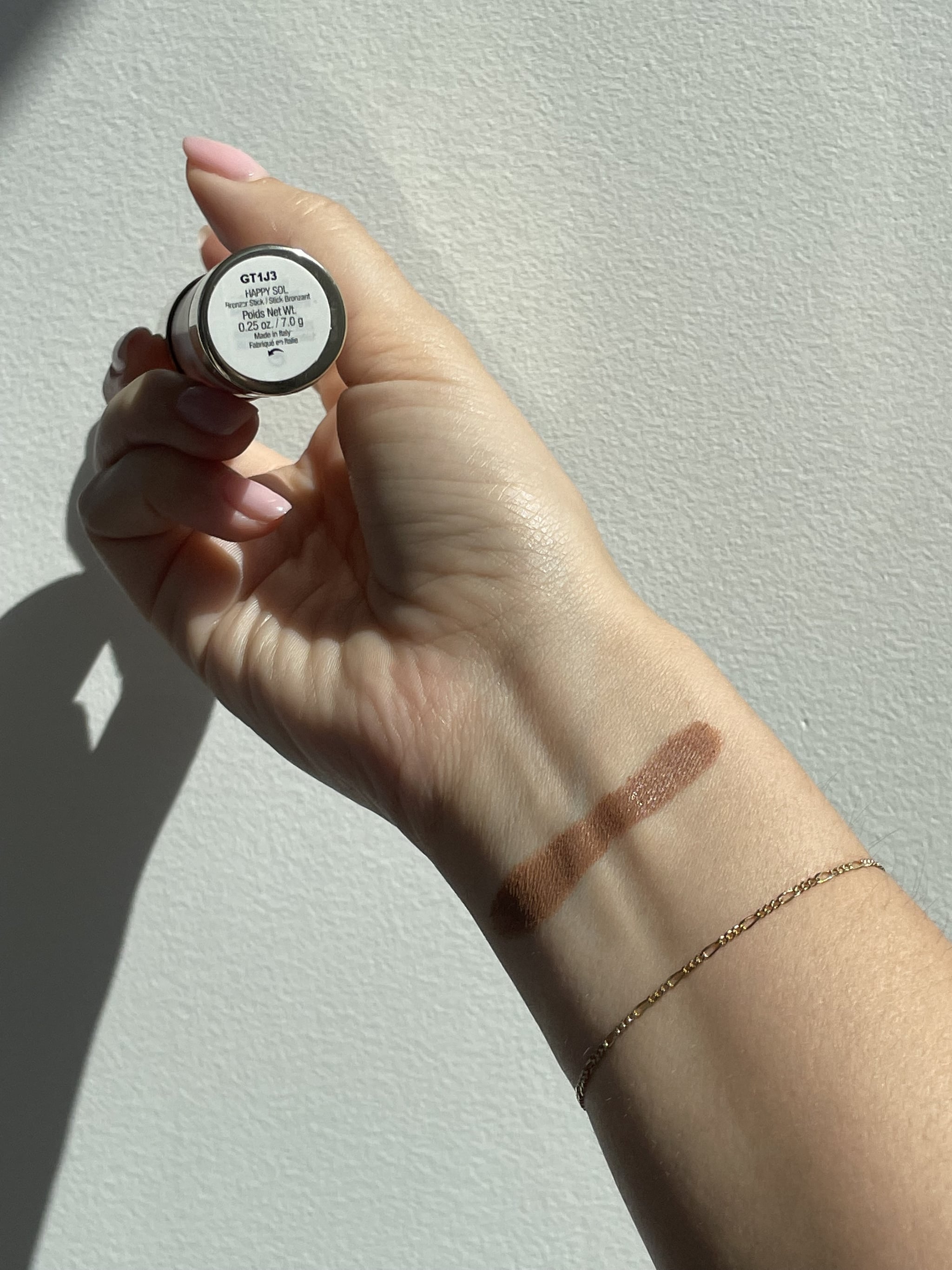 The first time I tested this bronzer stick, I drew contour lines directly onto my face, and the product blended effortlessly, gliding on without pulling on my skin whatsoever. The formula went on creamy and smooth, and a little product went a long way. I immediately noticed that it was hydrating without being greasy and didn't leave my skin with any patchy dry spots. I tested the color Happy Sol, and it was a perfect match for my skin tone. It didn't leave my skin looking ashy or orange; it just looked like I had perfectly sculpted cheekbones with a little bit of bronze sprinkled in.
Another thing I especially love about this product is that it goes perfectly with my no-makeup makeup routine. It's not too heavy, so I feel comfortable wearing it even when I'm not wearing any foundation or base makeup. If you're a full-face makeup person, don't let that discourage you. This bronzer stick is easily buildable, and I reach for it even when I'm doing a more intricate makeup look that requires tons of products.
Since the first time I used it, I haven't gone back to one of my old contour products even once. This bronzer stick is truly the product I never knew I needed and can no longer go without.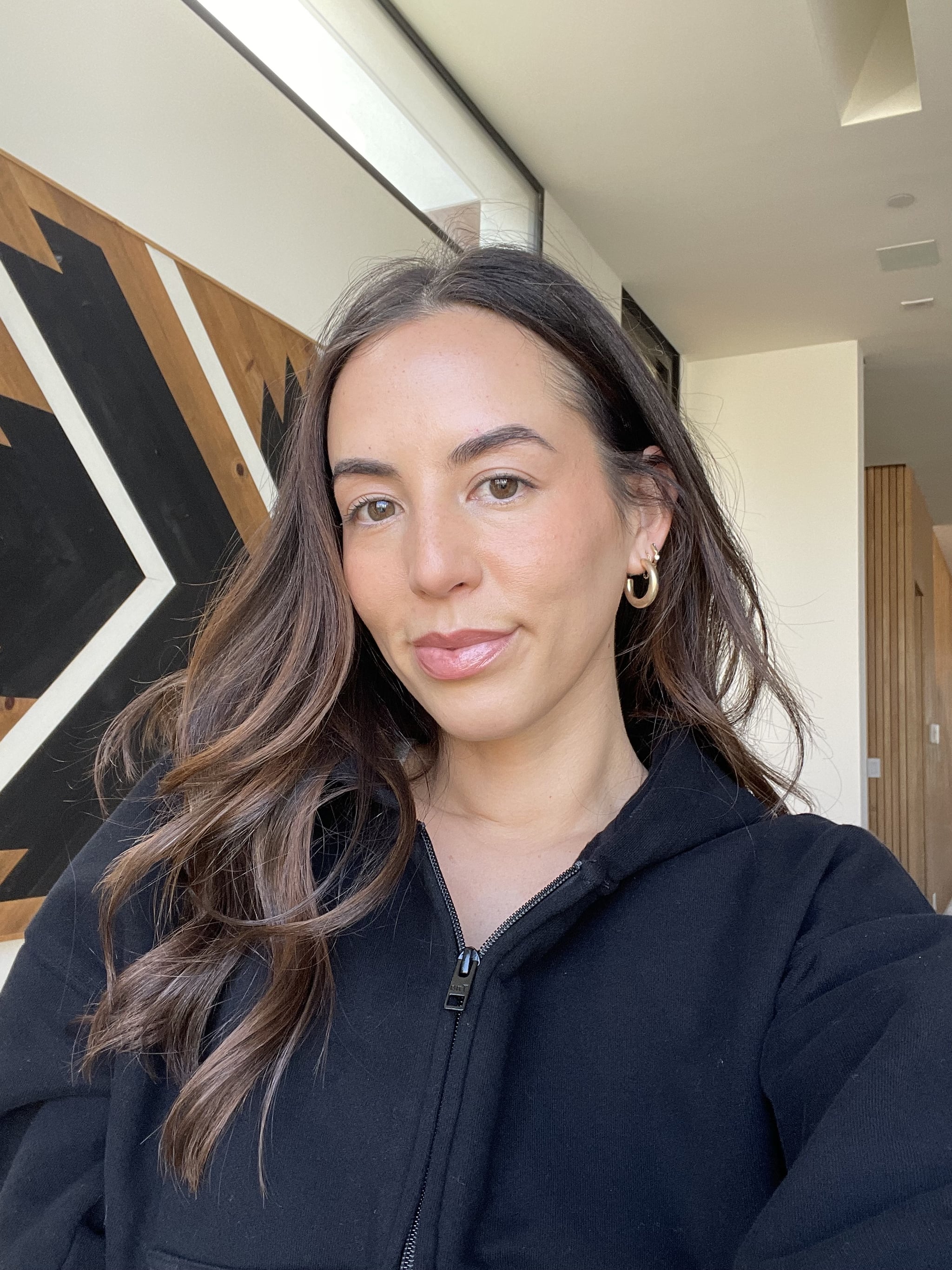 At $23, the Warm Wishes Effortless Bronzer Stick is priced similarly to other non-drugstore contour products on the market, and for me, it's worth every penny. Knowing that I have a product that blends seamlessly, lasts all day, and doesn't break me out is priceless. It's perfect for all skin types, whether you're oily or dry or a combination of both.
If you've been looking for a bronzer that will help you achieve the perfect contour, or even if you think you've got all of your contour products on lock, trust me when I say you need to try this Rare Beauty Bronzer Stick. It's 100 percent worth it.
Rating:

Image Source: POPSUGAR Photography / Renee Rodriguez