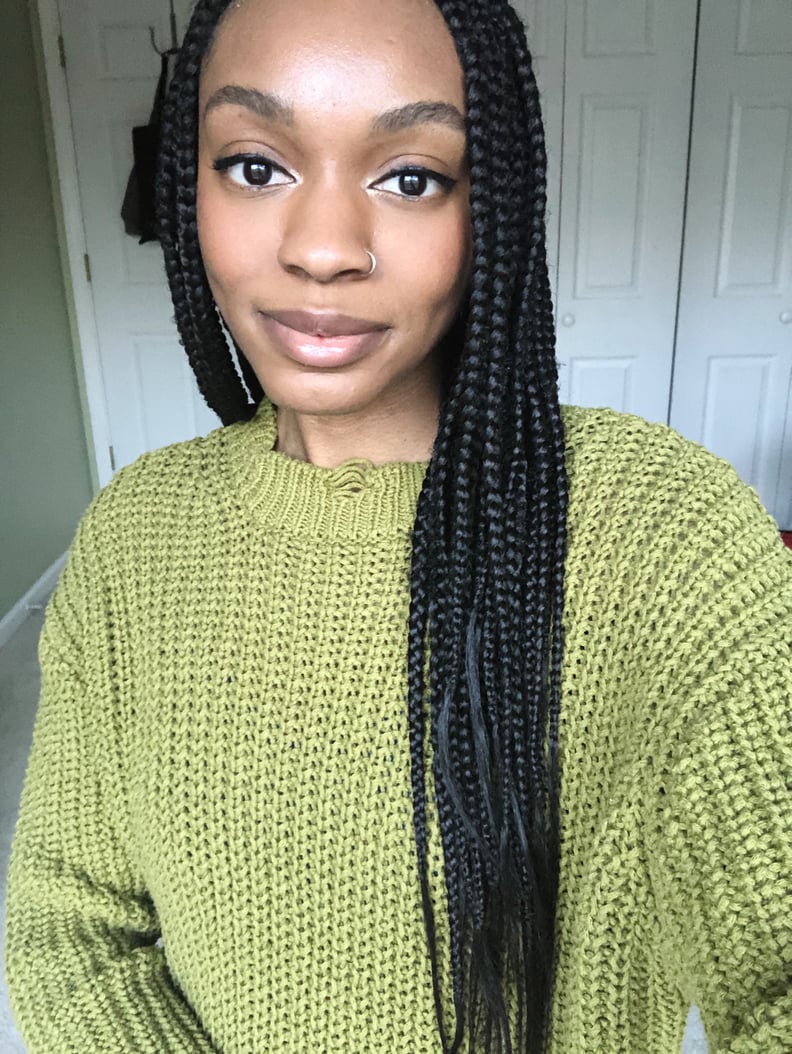 POPSUGAR Photography | Danielle Jackson
POPSUGAR Photography | Danielle Jackson
As POPSUGAR editors, we independently select and write about stuff we love and think you'll like too. If you buy a product we have recommended, we may receive affiliate commission, which in turn supports our work.
I've worn makeup almost every day for the last ten years, yet I can count on one hand the amount of times I've worn blush. That's not because I have anything against it, really, but more so because I've never had any interest in wearing it. With that in mind, the second I was able to get my hands on the new compact blushes from Rare Beauty, I figured I'd the products a shot — and they may have completely changed my mind about blush altogether.
The Rare Beauty Melting Cream Blush ($21) is part of the brand's new Stay Vulnerable spring collection that launched in early January. It comes in five different shades — Nearly Apricot, Nearly Neutral, Nearly Rose, Nearly Mauve, and Nearly Berry — and is pretty similar to the brand's liquid blush, except that it feels a lot more weightless, especially when applied.
The cream blush comes in a compact, and it practically melts as soon as you touch it, making it easy to apply and distribute around your cheeks with just your fingers. When I tested it, I applied a small amount of Nearly Rose, a true pink, over my foundation and topped it off with some setting powder, and the first thing I noticed was that, even though I didn't have to apply much to actually see the color, the color still managed to look soft on my skin. The creamy formula also made it extremely easy to blend, and I was impressed with how long the color managed to last throughout the day.
As a person who doesn't have much experience wearing blush, this product was a bit of a game-changer, and it may or may not have convinced me to wear it more often. Shop the Rare Beauty Melting Cream Blush for yourself ahead.