Sacheu Lip Liner Stay-n Review With Photos
This Peel-Off Lip Liner Lasts For Hours — and Is Only $12
As POPSUGAR editors, we independently select and write about stuff we love and think you'll like too. If you buy a product we have recommended, we may receive affiliate commission, which in turn supports our work.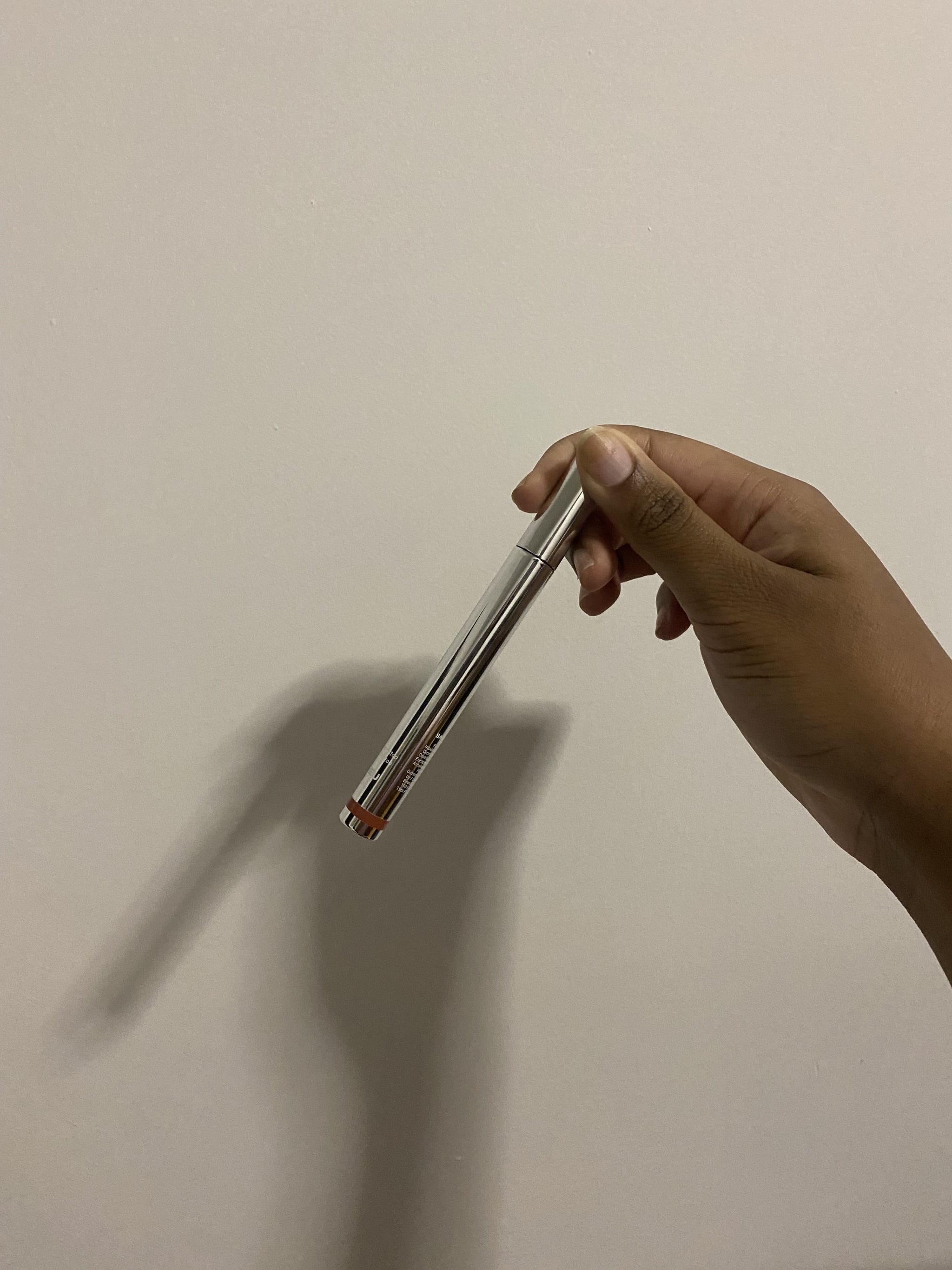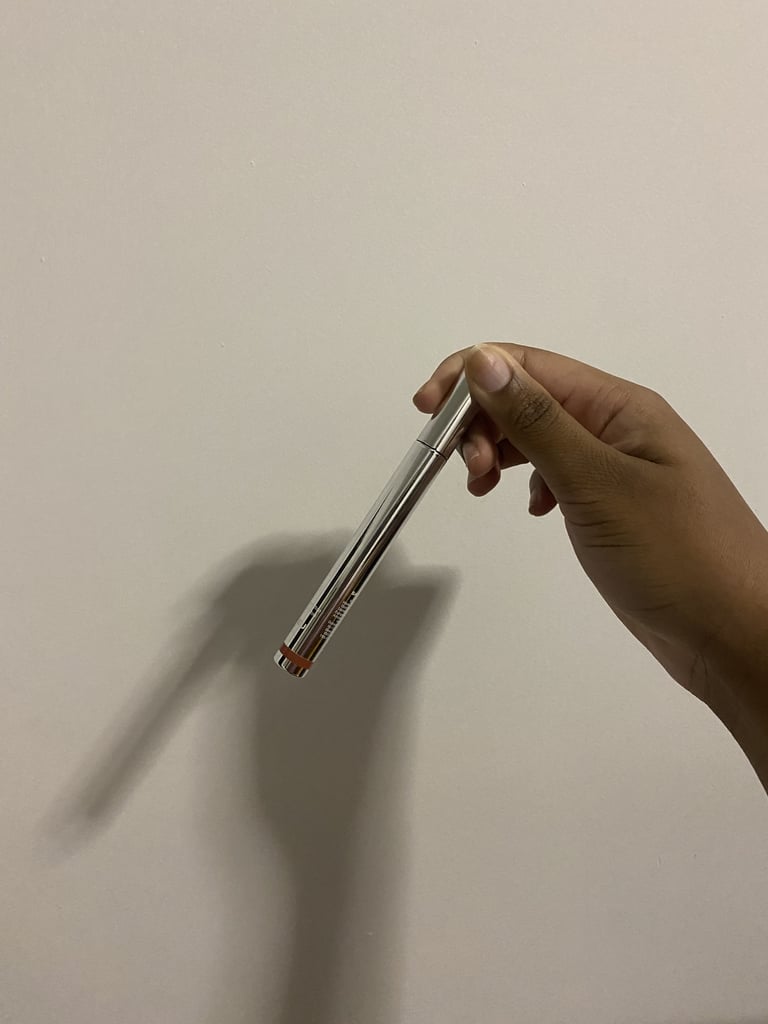 The Sacheu Lip Liner Stay-n is a long-wearing lip stain.
The lip liner comes in three shades and is meant to be peeled off to reveal the color of your choice.
One editor tried the lip liner and is reviewing everything, including the packaging, application, and longevity.
If there's one thing I've realized about my day-to-day makeup routine during my time as a beauty editor, it's that I prioritize convenience. I've completely perfected my five-minute face, I've started to prefer lip balms because of how easy they are to apply on the go, and my hair is almost permanently in some sort of protective style.
This mindset, however, shifts when I want to be a bit more glam with my makeup. From eyeliner to foundation and even lip products, I want makeup that is high impact and easy to use, and I'm OK with taking a bit more time to blend and really perfect my face, because if I'm going big, then it's typically for an important reason. In my market research to find the best products (i.e., scrolling TikTok for hours), I came across the Sacheu Lip Liner Stay-n ($12) in a video from Jessica Vu, where she claimed the peel-off stain had replaced all of her lip liners after a smudge test proved it didn't budge. She also claimed the formula blended perfectly with her lip color of choice. Once I saw that, I knew I had to try it for myself.
Here are my unfiltered thoughts on the product, including whether it lives up to the hype.
About the Sacheu Lip Liner Stay-n
Right off the bat, the formula of the lip liner intrigued me. It's a liquid product that's applied using a doe-foot applicator like a lipstick, but to actually create the outline, you have to peel off the film after it's dry to reveal a stain.
The product is available in three shades — mauve, nude, and pink — and the formula is infused with hyaluronic acid and vitamin E to help hydrate the lips. It's also vegan and cruelty free. Once applied, the stain should leave a long-lasting matte finish that can be paired with lip gloss or lipstick for the preferred look.
What I Like About the Sacheu Lip Liner Stay-n
Right off the bat, I loved the packaging of this lip liner. For just $12, it is sleek and has a slight weight to it — if I didn't know any better, I'd think it was a $40 lipstick from Sephora. The tip of the doe-foot applicator is also very pointed — it looks almost like it's pinched so the very tip is extremely precise and the sides don't hold a ton of product that would cause the applicator to apply the products messily.
Additionally, there is also a small strip of color at the bottom of the tube that indicates what the color will look like on the lips, which is great for allowing people to choose which color they want without having to open the tube and swatch the lip liner.
How to Use the Sacheu Lip Liner Stay-n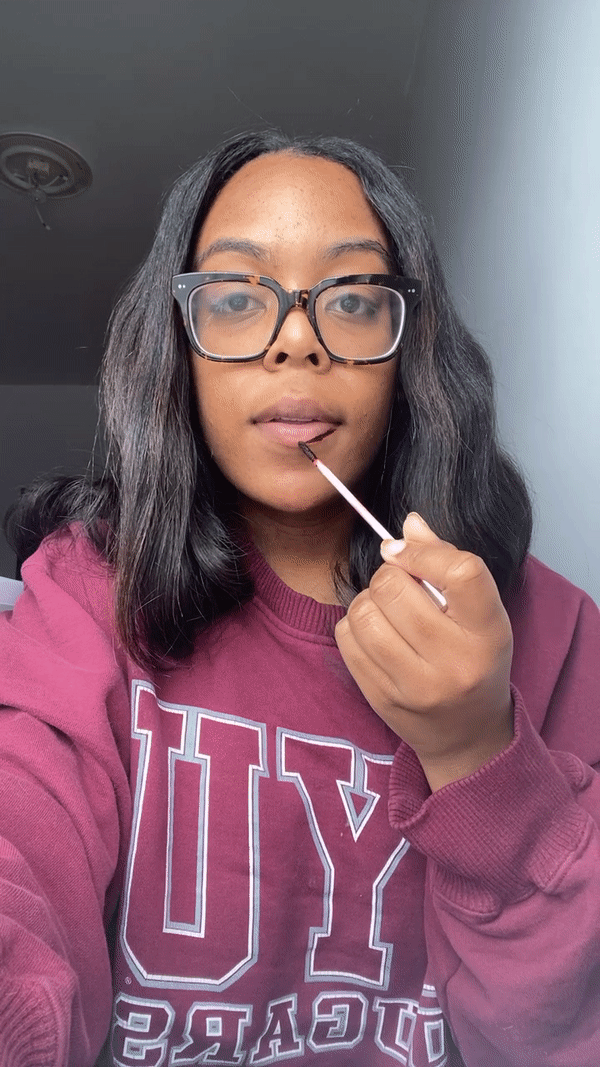 I used the shade 03 P-inked. Using the lip liner is fairly simple; I took the doe foot and applied it to my lips as if I were using a pencil, making sure to properly coat the corners. I let it sit for about 30 minutes while I took a meeting — this actually looks like a really cool '90s lip liner when you have it on; my coworkers couldn't even tell it was a peel-off — and after the 30 minutes was up, I gently removed the film.
The longer the stain sat, the more I could see the corners lifting, so even if you keep it on for longer than the 20 minutes suggested, you'll be able to tell when it's time to take off the peel just by eyeballing it. Once the peel was off, I was left with a very soft, berry-pink line around my lips.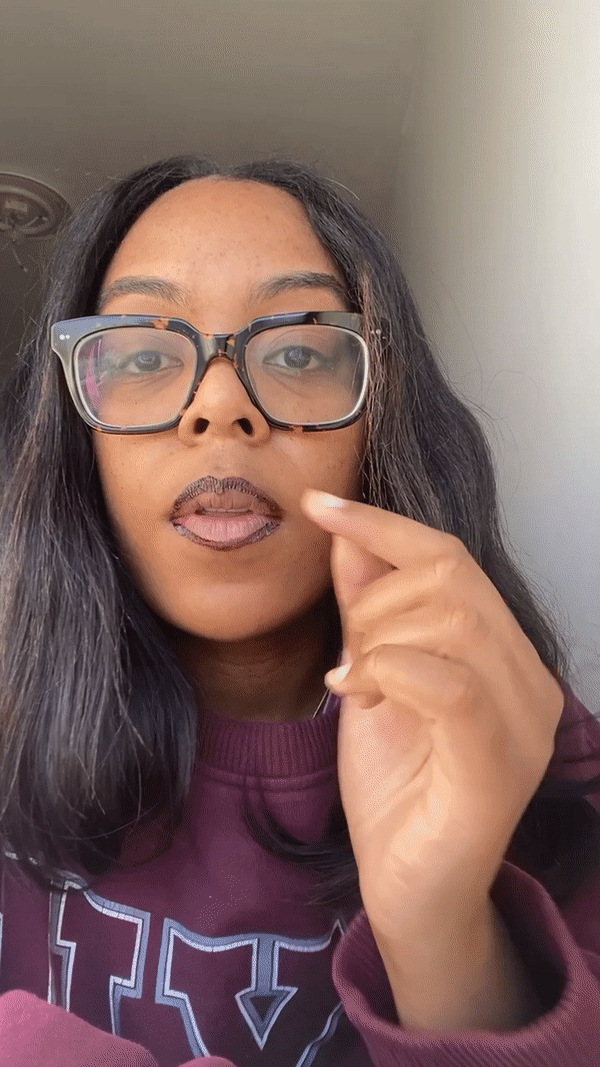 What to Consider Before Trying the Sacheu Lip Liner Stay-n
While I thoroughly enjoyed this product, I will note that if you have more pigmented lips than I do, you may have to double up on the color. The shade that the stain leaves behind almost looks like you're using a marker — it slightly faded from the get-go, which, to me, gives a more natural appearance. However, if you have darker lips, this may cause the color to get lost on you. The formula does layer on top of itself really well, but it's understandably a hassle to do so, so if you want that stark liner look, I'd say go ahead and skip this one.
Additionally, as with all lip products, this liner does fade. It kept its opacity up until I ate lunch (which was a slice of pizza), and while the oil from my food probably aided with the fading, my lip liner was still intact, just a bit less opaque. The total wear time in which I got full opacity was about three hours.
Where Is the Sacheu Lip Liner Stay-n Available?
The Sacheu Lip Liner Stay-n is available on sacheu.com and ultabauty.com.
Rating: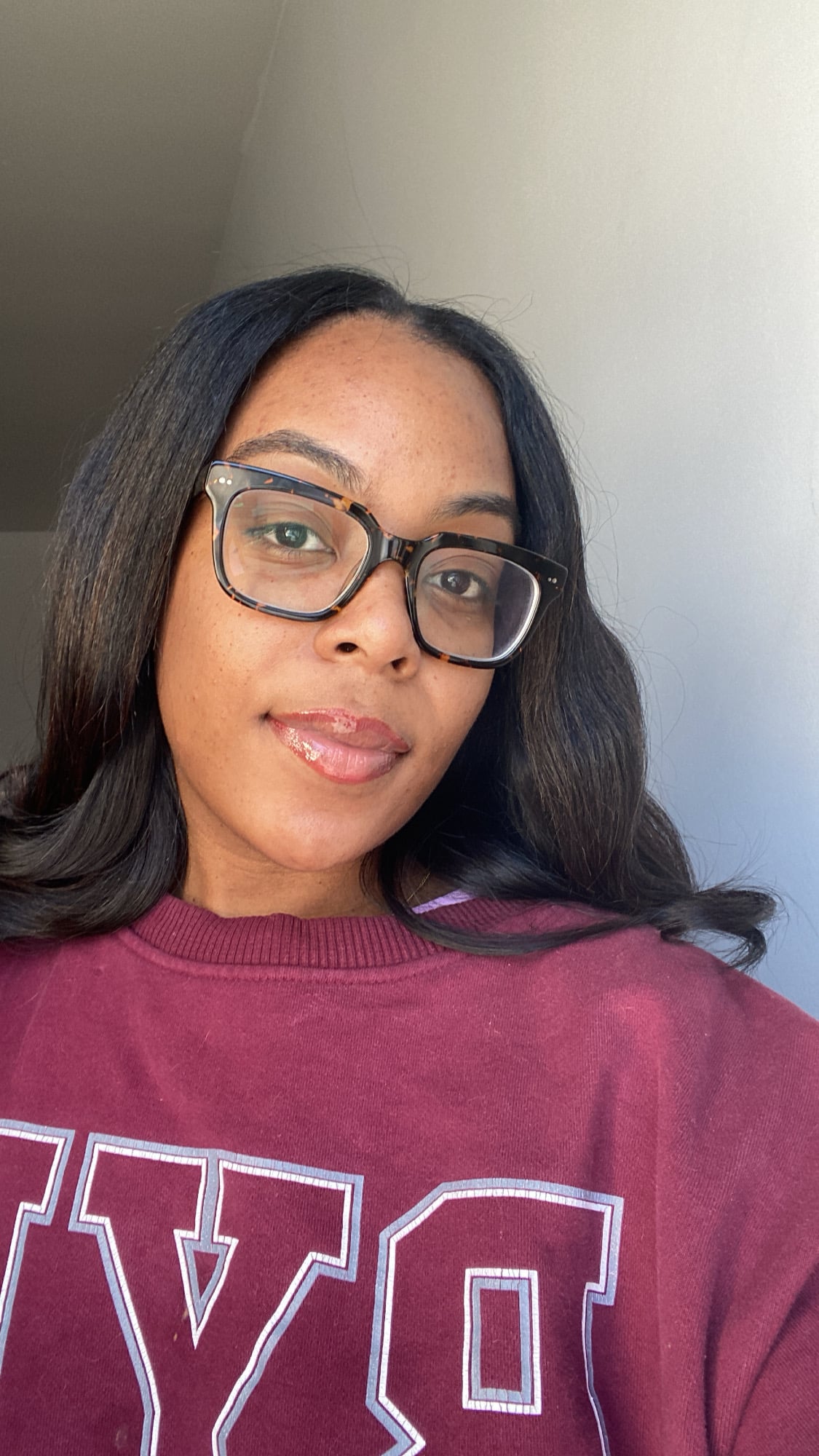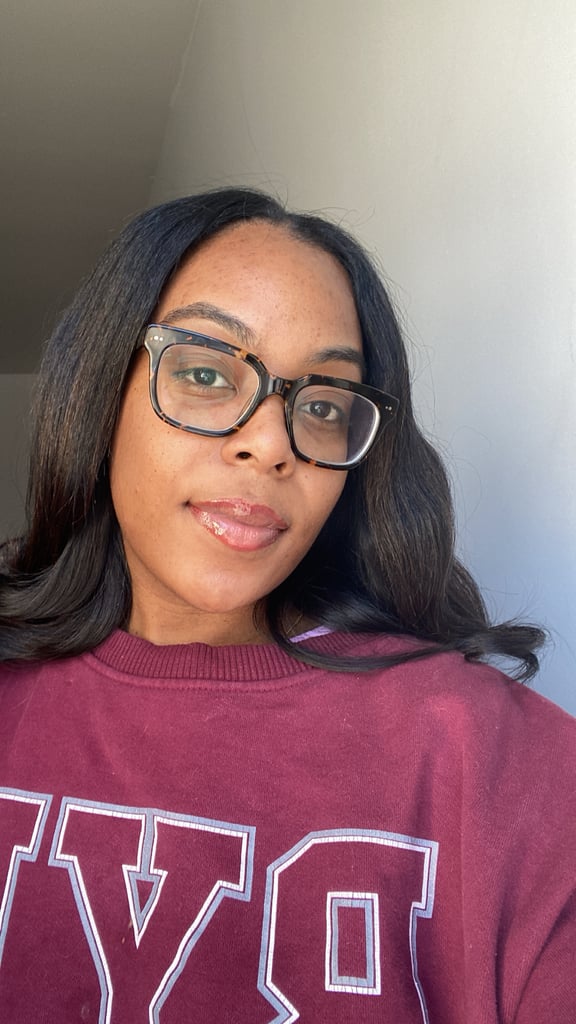 Image Source: POPSUGAR Photography / Ariel Baker