Every editorial product is independently selected by our editors. If you buy something through our links, we may earn commission.
I'm generally pretty minimalistic when it comes to my makeup — never have I been one to try out contouring or even wear a full-coverage foundation. So bronzer hasn't ever been an item I include in my makeup bag. However, when one of my favorite clean beauty brands, Saie, announced that they were releasing a new bronzy shade of my staple highlighter, I was intrigued. And I have to say, the Saie Glowy Super Gel in Sunglow ($25) doesn't disappoint.
It's definitely for people who like a lighter touch with their bronzer — it's probably not going to give you the contour you'd get with more traditional powder bronzers. What it does provide is that just-back-from-the-beach warmth that defines summertime. I've applied it in a few different ways: all over my face on its own after my skincare routine for a subtle daytime sheen, with a highlighter brush over my cheekbones after applying blush when I want to feel more put together, and just dabbed on the high points of my face and eyelids with my fingers for a summer night finishing touch.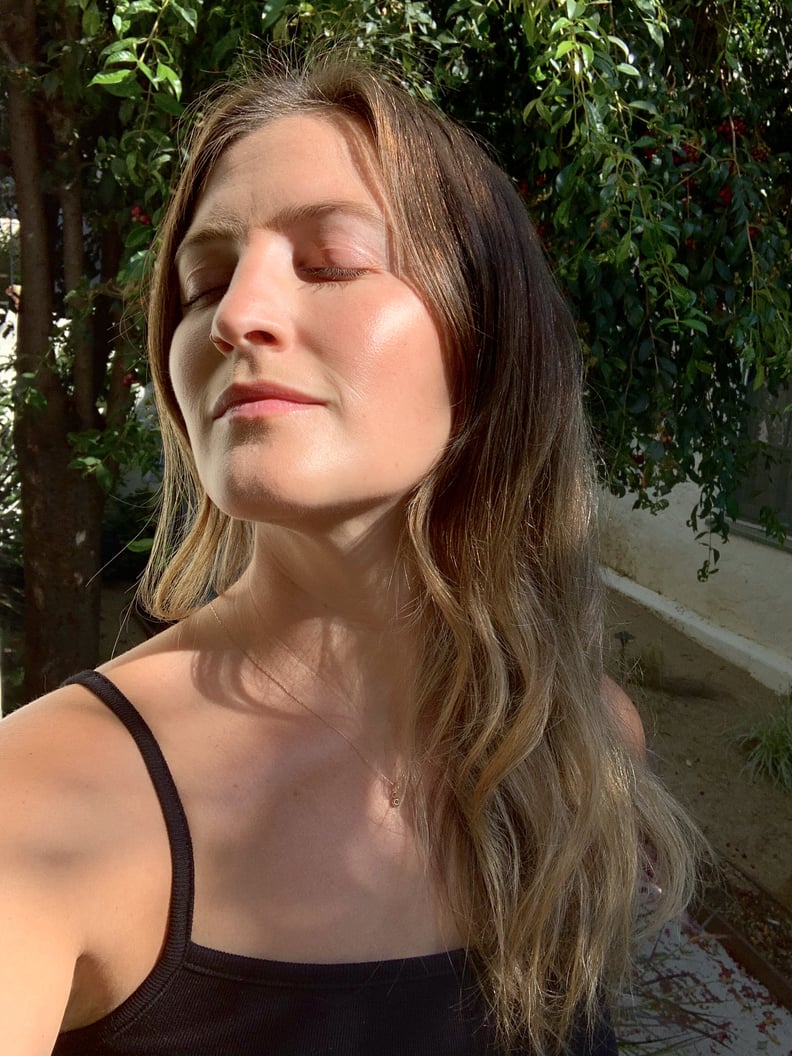 One of my favorite things about the formula is how lightweight it is. It's not going to melt off your face during a heatwave and it's not going to feel sticky even when you layer it over your base makeup. It feels natural, looks natural, and just enhances that tan you've been working on all summer so you can go into fall feeling sunny. I, for one, will be using it year round.