As POPSUGAR editors, we independently select and write about stuff we love and think you'll like too. If you buy a product we have recommended, we may receive affiliate commission, which in turn supports our work.
While I'm fully on board the highlighter train, I'm a fan of a more subtle glow — the super shiny look isn't really my jam. That said, I do think a swipe across the cheekbones and a little on the T-zone makes all the difference. While I definitely have my standbys that will forever have a spot on my shelf (like the RMS Living Luminizer and Chanel's Baume Essentiel), I recently tried Saie's Glowy Super Gel ($25) and it has without a doubt earned a spot on my highlighter roster.
Texture-wise, it feels a little more like a primer than a highlighter (and you can definitely use it that way), so it's perfect for when you want a more all-over glow instead of a targeted swipe to accentuate bone structure. I use it after I've used my cushion foundation and tapped on some blush pigment, or simply after my skin care if I'm feeling a super natural look.
While you can use your fingers to blend the Super Gel, I prefer to squirt a nickel-sized amount onto my hand and apply with a powder or soft brush. It's just the right amount of glowy without being sparkly — I swipe it over my cheeks, forehead, nose bridge, and cupid's bow for a low-key sheen that catches the light perfectly.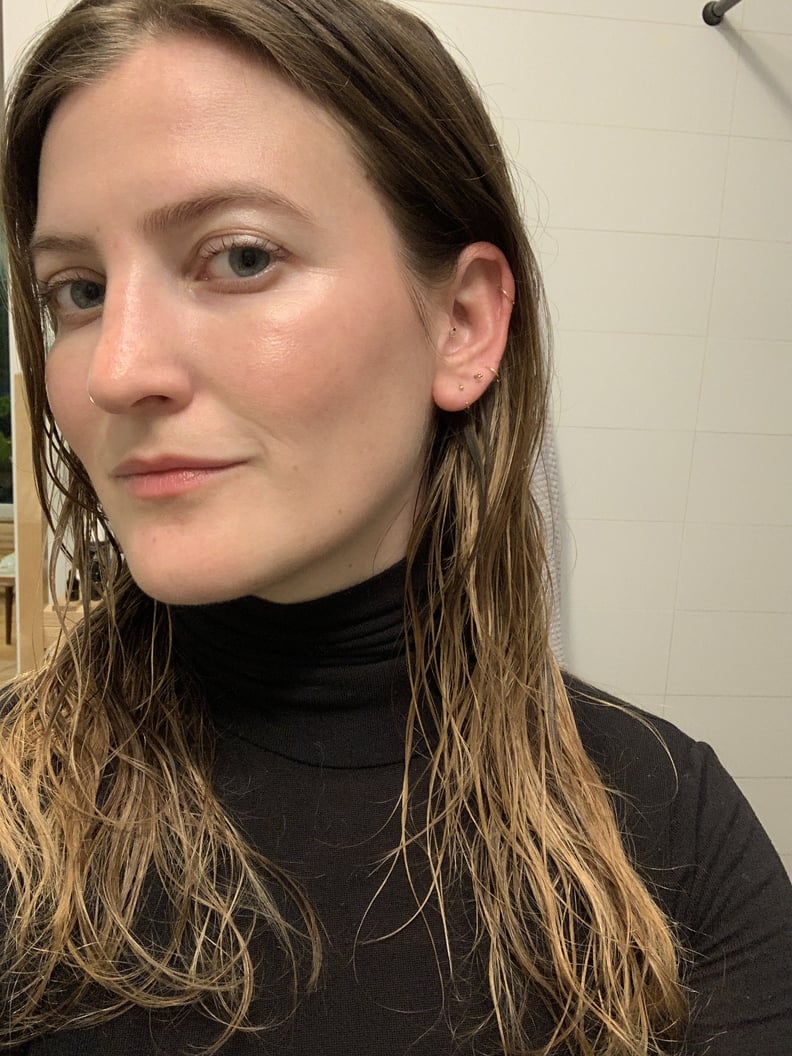 Beyond the actual look and feel, there's a bunch more good stuff to know about this highlighter, and the brand overall. The cruelty-free, clean formula is 75 percent water, meaning it pairs well with most foundation formulas and generally gives you a more true-to-your-skin-tone look. Plus, it's packed with a few skincare all-stars like brightening vitamin C, moisturizing rose hip seed oil, and exfoliating plant-derived lactic acid. Another bonus: the glass packaging is recyclable once you run out. There's just so much to love, amirite?